The article has been automatically translated into English by Google Translate from Russian and has not been edited.
From Elton John to Jodie Foster: celebrities who find happiness in same-sex marriage
Let's remember the brightest same-sex couples of celebrities who are happy together, writes "RBC Style" on Yandex Zen.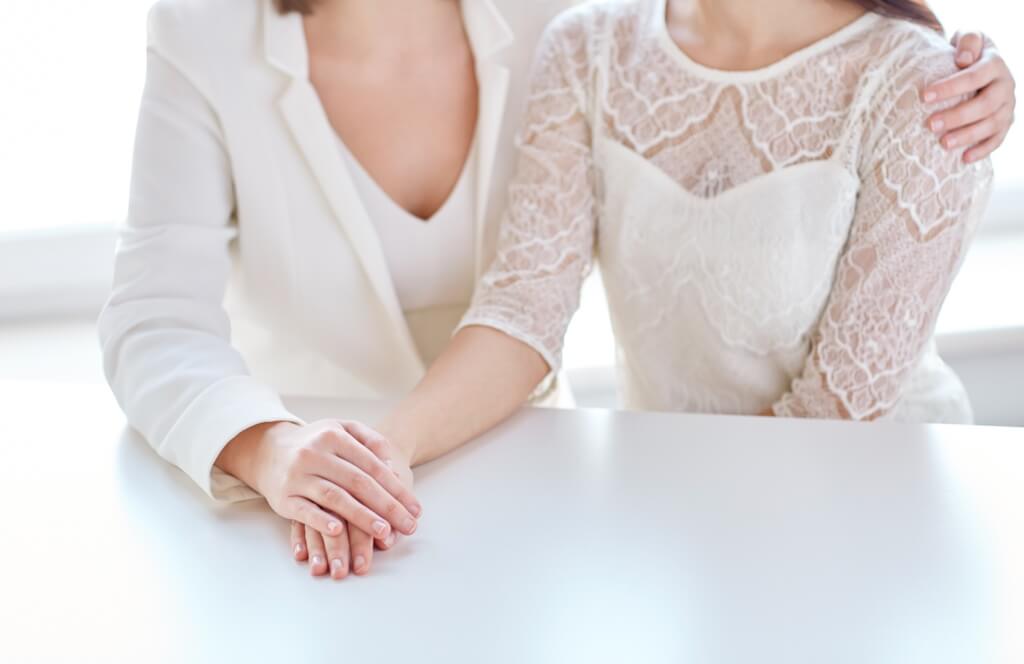 Last summer, the whole world was waiting for news about the wedding of Cara Delevingne and Ashley Benson, however, the couple broke up after a two-year romance. Recall the brightest gay couples of celebrities.
Elton John and David Furnish
Elton John was the first popular musician to admit his bisexuality in an interview with Rolling Stone magazine in 1976. This negatively affected the sales of his albums. In 1984, John married Renate Blauel, their marriage lasted four years. After the divorce, Elton said he was homosexual. The musician began a difficult period of struggle with alcohol and drug addiction. The Canadian producer and director David Furnish, whom he met in 1993, helped him get out of the depression. Today it is one of the most famous homosexual couples in the world. Elton and David officially formalized their relationship in 2005, concluding a prenuptial agreement as soon as it became legally possible. At the end of 2015, they played another wedding, thus marking 20 years of their relationship.
Stephen Fry and Elliot Spencer
British actor and writer Stephen Fry realized his preferences as a teenager. However, a public come-out can be considered a 1997 autobiography of the British writer and comedian "Moab - My Washing Cup," in which Fry frankly talks about his feelings about homosexuality. In the early 1980s, when the actor's career was developing rapidly, he decided to follow celibacy and completely abandon sexual relations. This lasted until 1995 - then Stephen Fry once again wanted to commit suicide, but met the cosmetics salesman Daniel Cohen. The couple did not enter into an official marriage. Cohen helped Fry recover, the latter began to play sports. But the affair ended when Steven Fry met stand-up comedian Elliot Spencer in 2015. Three months after meeting the 57-year-old actor officially formalized relations with the 27-year-old chosen one.
Jodie Foster and Alexandra Hadison
Two-time Oscar winner, winner of three Golden Globes, Jody Foster for many years hid the details of his personal life. First of all, journalists were interested in the name of the father of two actress children. Foster reacted to such questions very emotionally, stating that they did not have a father. Many years later, the brother of the actress admitted that she decided on IVF. Jody Foster spoke about her preferences in 2007, at that time she had been in a relationship with producer Sidney Bernard for 14 years. The actress broke up with her six months after the recognition. Foster decided to register her last romance with actress Alexandra Hedison. The wedding took place in 2014.
On the subject: 'I married my mother': an unusual love story of two women from California
Samira Wiley and Lauren Morelli
In the American series "Orange is the hit of the season" (2013–2019), the topic that is not the most popular among filmmakers is touched on - life in a women's prison. Nevertheless, the project has become very popular. In terms of views for the first week of broadcast, he overtook the acclaimed "House of Cards". In 2014, the series was nominated for six Emmys and took one of them. "Orange is the hit of the season" dramatically changed the life of the series screenwriter Lauren Morelli and one of the main roles, Samira Wiley. Having met on the set, the girls were imbued with each other with friendly feelings, which soon turned into a romance. Lauren at that time was married and decided to leave her husband. In 2016, the couple officially formalized their relationship. A magnificent wedding was held in California, in Palm Springs. Both girls preferred the traditional white color for the celebration: Wiley was in a dress with bare shoulders, Morelli was in a light white jumpsuit with a train.
Cynthia Nixon and Christine Marinoni
The 53-year-old star of the cult TV series Sex and the City realized her unconventional sexual orientation after a 15-year marriage. This understanding came to her after meeting with Cristina Marinoni. They met at a protest parent rally, after which both ended up in a police station, but difficulties brought them together. In 2009, the couple announced their engagement, in 2011 Christine gave birth to a son, a year later Nixon and Marinoni got married.
Tom Ford and Richard Buckley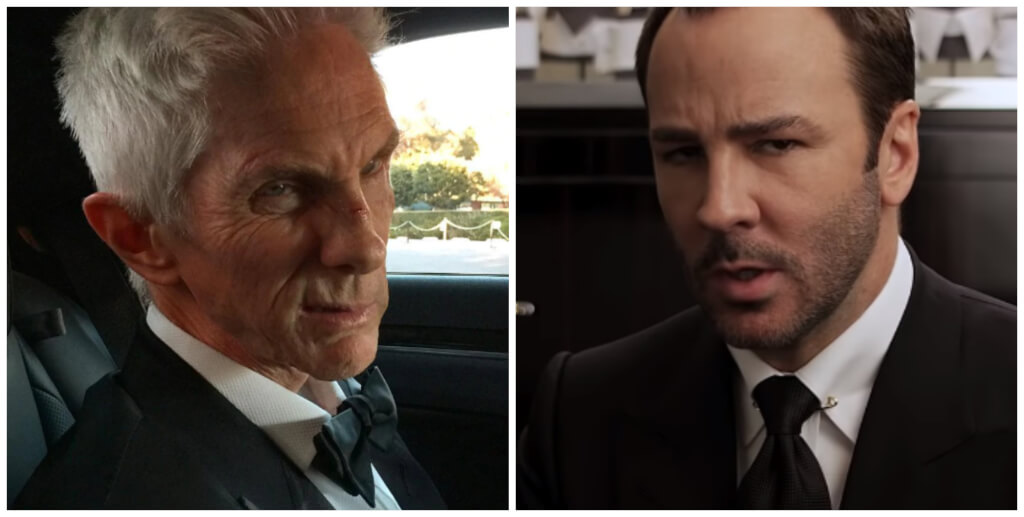 Tom Ford and Richard Buckley are one of the strongest gay couples among celebrities. Ford, a world-famous designer, and Buckley, author of prestigious publications, met in 1986 at the editorial office of Women's Wear Daily. Ford was filled with feelings for his future husband on the day of the meeting, during a joint trip in the elevator for samples of clothing. A month later, they began to live together. In 1989, Richard Buckley was diagnosed with throat cancer. Tom helped the chosen one to survive the period of treatment and refused to communicate with many of his friends, who began to shun Richard because of his diagnosis. The couple had to go through a lot together. In 2012, they adopted a child, in 2014, they officially legalized the relationship.
Ellen Degeneres and Porscha de Rossi
Australian-American actress Porscha de Rossi realized her homosexuality at age 16. She began her career in the modeling business, while simultaneously receiving the education of a lawyer. De Rossi moved to the United States for filming a movie, got married in 1996, but this marriage was formally concluded to receive a green card. Three years later, the marriage contract was terminated. In 2004, the actress met the TV presenter Ellen Degeneres. For a long time they hid their relationship, but in 2008 they decided to get married by playing a modest wedding. Two years later, de Rossi officially took her wife's surname, leaving her only as an acting pseudonym.
Amanda Nunis and Nina Ansaroff
At the end of 2018, the Brazilian Amanda Nunis did what no one could do for 13 years: she knocked out her almost invincible compatriot Christian Justina, nicknamed Cyborg. Today Amanda is the champion in two weight categories of the most prestigious mixed martial arts organization UFC. Her last fight once again ended with a spectacular knockout. In August last year, Amanda posted a post on Instagram, in which she announced an engagement with her friend, sparring partner Nina Ansaroff. Nina is also a UFC fighter, and she is confident that in the future she will also have a champion belt.
Darren Hayes and Richard Cullen
Australian pop group Savage Garden burst into the music world very rapidly. One of the duo's first singles - the song I Want You - quickly went platinum and won the Aria's Australian Award. Soon the producer of the group, the son of Russian immigrants, Walter Athanaseff received Grammy. Savage Garden had a lot of fans around the world. After the divorce of Darren Hayes from his wife, make-up artist Colby Taylor, thousands of fans of the group dreamed that the leader of Savage Garden would pay attention to them. But in the early 2000s, Hayes made a statement about his orientation. In 2005, the musician met the animator Richard Cullen. A year later they got married. With his first wife, Hayes still maintains friendly relations - Colby was his school love.
Original column published on the blog. "RBC Style" on "Yandex Zen»
ForumDaily Woman is not responsible for the content of blogs and may not share the views of the author. If you want to become the author of the column, write to us - woman@forumdaily.com.