The article has been automatically translated into English by Google Translate from Russian and has not been edited.
She left a suicide note and left: how they were looking for the 12-year-old daughter of a famous Russian designer
Twelve-year-old Diana left a terrible note to her parents and left school in an unknown direction. Tells the story of a missing child Fifth Channel.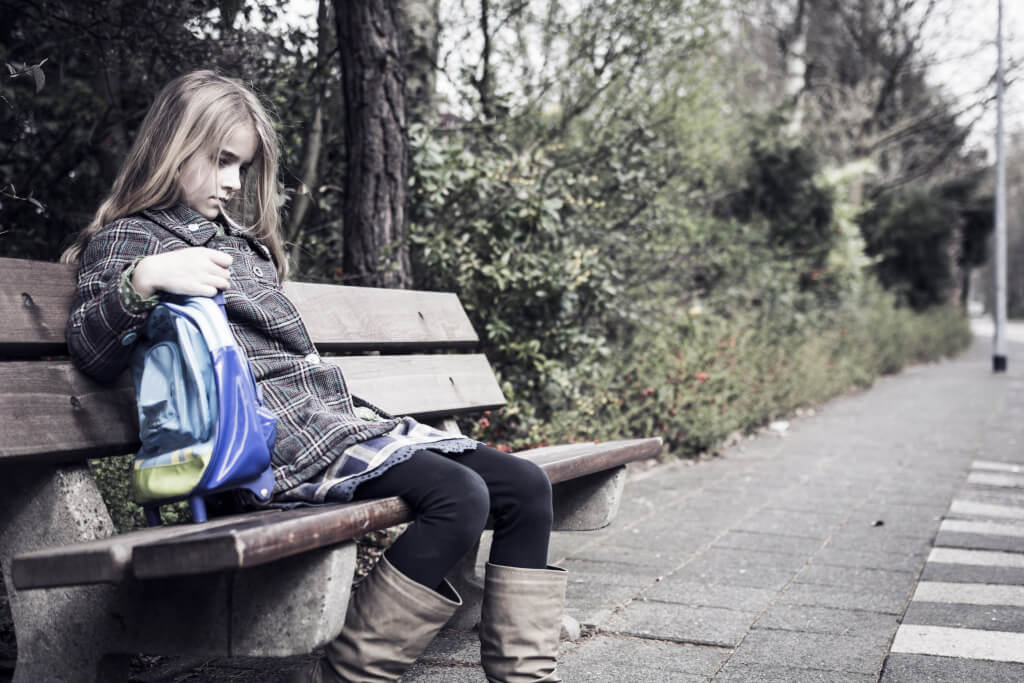 Twelve-year-old Diana, daughter of the famous star designer Nadezhda Slavina, was searched for all over Moscow. On September 21, after finishing school, the girl left school in 5th Monetchikovsky Lane. No one saw her again.
Her mother posted on her Instagram page a recording from CCTV cameras, which shows how the girl leaves school at about two o'clock in the afternoon and, waving to someone, runs away in an unknown direction:
Before disappearing, the girl warned her grandfather that she would be late after school and pulled out a SIM card from her smartphone. The teenager left her friends a personal diary and a phone. Later, a terrible note was found among her belongings, in which the girl said goodbye to her parents and declared her desire to commit suicide.
According to some reports, the girl lived with her grandfather. According to Slavina, it was he who was supposed to meet the granddaughter from school after the sixth lesson, but she told him the wrong time.
Slavina turned to her daughter on her social network.
"I want to tell Diana that I am waiting for her and I love her! We were all teenagers and there were many things that didn't suit us! But all this is fixable and goes away. I am your mother and I am waiting for you at home and this is the main thing, "the designer wrote.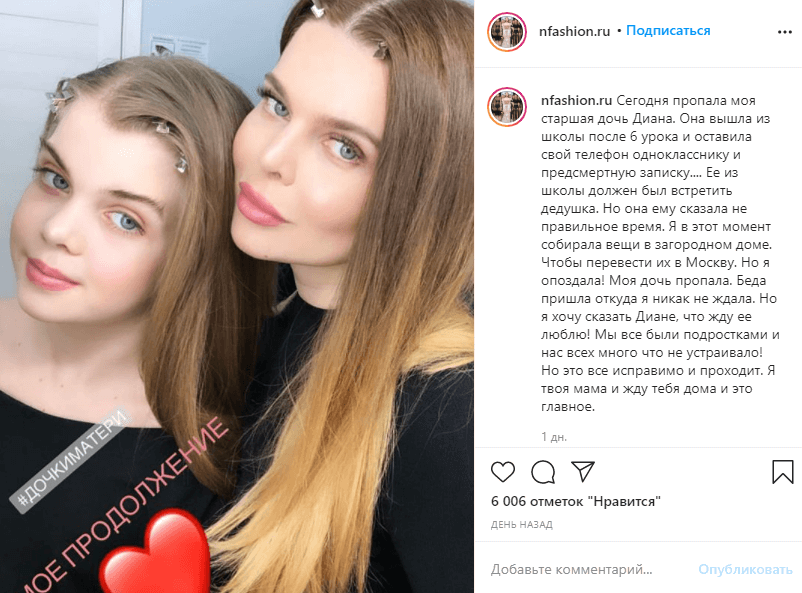 Law enforcement officers and volunteers combed the streets and courtyards of the capital, and Russian celebrities vied with each other to reprint posts on their Instagram pages asking for help in finding the girl.
It was rumored that the girl had problems in her relationship with her star mom, but, as it turned out later, Diana grew up in a friendly and loving family, in which a tragedy occurred three years ago.
On the subject: Scary little fates: uncovered cases of abduction of American children
Three years ago, the girl's father died, and the family hid the terrible news from the child for a long time, trying to find the most convenient moment and delicate words. But all the secret once becomes apparent. It was not possible to find a convenient moment: Diana found out about everything. It is possible that this was the trigger for further breakdown.
Late in the evening of the same day, it became known that the girl had been found. She was discovered closer to midnight by police officers on patrol. The girl was in a parking lot in the south of Moscow, not far from the Garden Ring.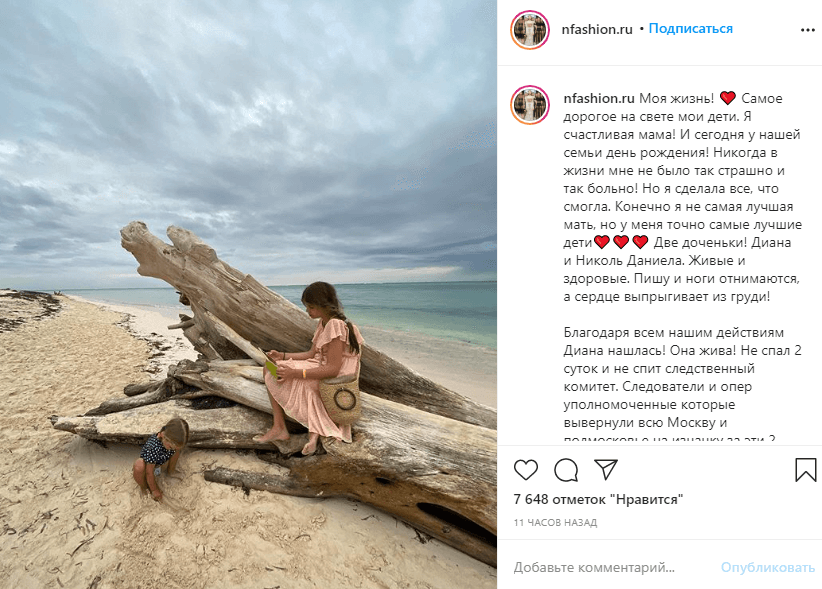 What the child did there late at night is not specified. It is known that Diana was sent to psychologists. And the happy mother bought flowers and met the girl at the entrance to the police station.
The circumstances of the incident will still be investigated by law enforcement agencies.