The article has been automatically translated into English by Google Translate from Russian and has not been edited.
Organize a Relaxing Outdoor Experience: Tips for Decorating Your Space
'08.05.2023'
ForumDaily Woman
With the weather warming up, it's time to seriously think about increasing the amount of time spent outdoors. It doesn't matter if you have a small balcony or a large backyard; There are many ways to turn any outdoor space into a pleasant, safe area that you can use and appreciate throughout the year.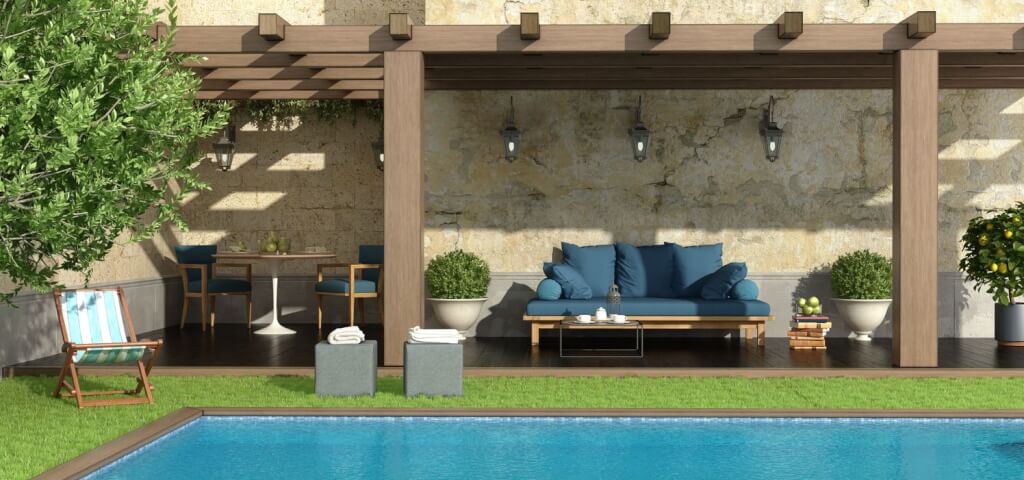 In this article, we'll look at a few tips for improving the aesthetic appeal of your outdoor space with the help of various furniture and storage solutions on the market.
Make sure you choose the right furniture
To create a cozy and pleasant outdoor space furniture needs to be purchased. However, it is important to choose furniture that suits your needs and the space available. If your balcony is small, it is better to purchase a bistro set or a compact sun lounger. If you have a large balcony, get a dining set or a sectional sofa.
You can choose the outdoor furniture that's perfect for your space by browsing the selections offered by a number of popular retailers. There is a wide variety of styles and materials, so you should be able to find one that suits your taste and budget.
Maximum storage space
When decorating an outdoor space, one of the toughest challenges is finding storage options for all of your inventory. It is very important that everything, including garden tools and outdoor cushions, be kept in order and out of sight if possible.
There are a large number of stores selling cabinets and storage lockers that are ideal for outdoor storage.
These cabinets and lockers can be found a variety of sizes. With a wide range of sizes and styles to choose from, you're sure to find a storage option that fits your space. Plus, with these retailers' affordable prices, you don't need to break the bank to stay organized.
Add some flowers
Plants and flowers are a great way to bring color and life to your outdoor space, and they can bring many other benefits as well. For example, they can help purify the air and create an environment more conducive to relaxation. If you don't have much room for indoor plants in your home, consider a vertical garden or a hanging basket.
Vertical gardens are becoming more and more popular because they allow you to make the most of limited space and still add a bit of freshness to the environment in which they are placed. They are ideal for use on compact patios, balconies or walls that receive a significant amount of sunlight.
Add depth and visual interest to your outdoor space with hanging baskets that can be hung on a wall, ceiling, or pergola. This will give your outdoor area the appearance of extra space.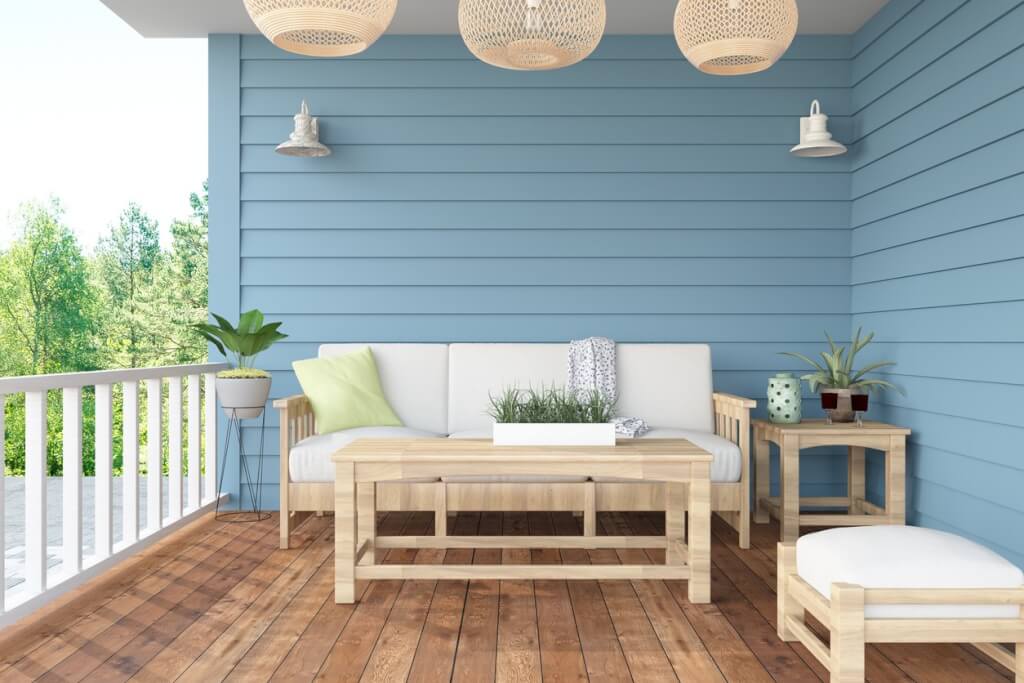 Use of outdoor lighting
If you're looking for a quick and easy way to personalize your outdoor space, consider incorporating outdoor lighting. It can create a warm and inviting atmosphere, as well as provide the practical purpose of making it easier to move around in an open area in the evening.
Many options such as string lights, lanterns and spotlights can be easily installed and customized to your liking. For example, string lights can be hung between trees or along a fence to create a cozy and intimate atmosphere, while lanterns can be placed on tables or hung from gazebos to give them a more rustic feel.
Whatever your style, outdoor lighting is a simple and effective way to enhance the atmosphere of your outdoor space.
Add some finishing touches
Once you've arranged your furniture, storage solutions, and decorations, it's time to add some finishing touches to give the room a finished look. To create a cozy atmosphere, you can add lighting, such as lamps or lanterns. You can also add some cushions and outdoor cushions to make your furniture even more comfortable.
Hack and predictor Aviator
Creating a relaxing outdoor space is easy with the right furniture, storage solutions and décor. With creativity and affordable products, you can transform your outdoor space into a beautiful and functional oasis. To get started, check out the selection of outdoor furniture, storage solutions, and garden tools at popular retailers.