The article has been automatically translated into English by Google Translate from Russian and has not been edited.
Orbakayte responded to rumors that Pugacheva and Galkin used her eggs
Pugacheva's biological motherhood caused a number of doubts.
The daughter of Alla Pugacheva, Kristina Orbakaite, commented for the first time on the rumors that have recently appeared in the media that she is the biological mother of Alla Borisovna and Maxim Galkin's children. About this singer wrote on her Instagram-page, quotes RBC.
Let us remind you that such rumors were not groundless. So, Alla Borisovna claims that Liza and Harry, whom the surrogate mother gave birth to, were "conceived in a test tube" using biological material taken from Pugacheva and Galkin.
On the subject: Media: Orbakayte may be the biological mother of children Pugacheva and Galkin
Pugacheva said she froze her eggs in 1996, when she was 46. However, the practice of freezing female biological material appeared in Europe only in the 2002 year, and only with 2010 did frozen eggs begin to be used for in vitro fertilization.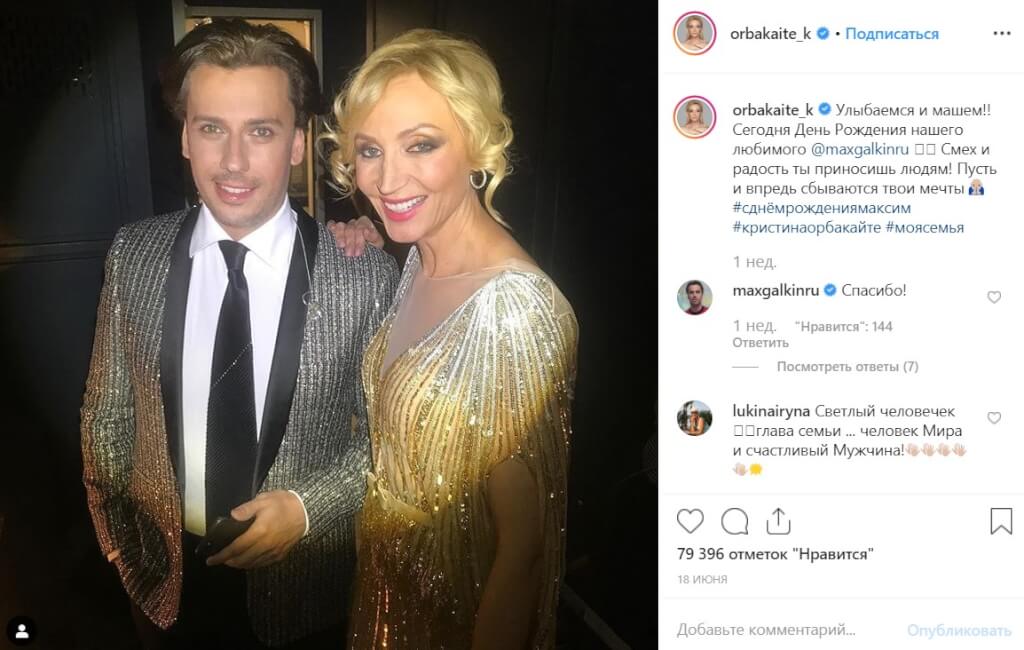 Nevertheless, Kristina Orbakaite called this information "conjectures of the yellow press".
"I decided to watch the news. Yes, now it is definitely clear that our tabloids are surpassing themselves. Have a nice evening, everyone, "commented the singer.
On the subject: Three Cristina Orbakaite Love Stories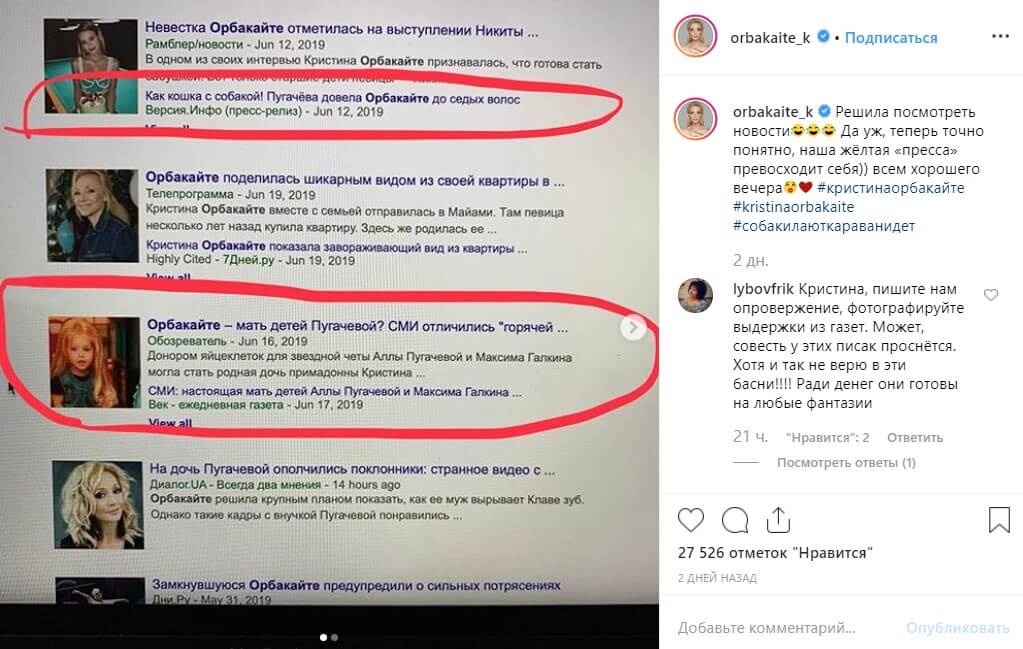 As Woman ForumDaily wrote earlier:
Talking about who is the donor of eggs for the celestial couple Alla Borisovna and Maxim Galkin, not the first year excite the imagination of network users. In one of the media publications, it was suggested that Christina became a cell donor.
The reason for this was doubts about the truthfulness of confessions of Alla Pugacheva, who told how in 46 years she tried to get pregnant using the IVF procedure, as a result of which she had extra eggs, which she decided to freeze, in case they are useful to her in the future .
The author of the theory writes that it was after 2012, the relationship between mother and daughter became especially trusting. In addition, many of the entourage of the family of Alla Borisovna noted how little Lizionka resembled Christina. Even suspicious, because it is like a small copy of Orbakaite. And although it is quite likely, they are close relatives, but the girl is almost not like Alla Borisovna, if you compare her with Christina.
The author also suggested that cell donation could be a thread between mother and daughter, which would strengthen the relationship between Pugacheva and Orbakaite.