The article has been automatically translated into English by Google Translate from Russian and has not been edited.
'She should do everything better': Vera Alentova told about the claims against Yulia Menshova
Julia Menshova turned 28 on July 50. In honor of the anniversary of the TV presenter, a documentary was shot, in which relatives of the birthday girls took part. The tape was named "I myself" - and this is the main motto of Julia in life. Actress Vera Alentova spoke about her daughter's childhood.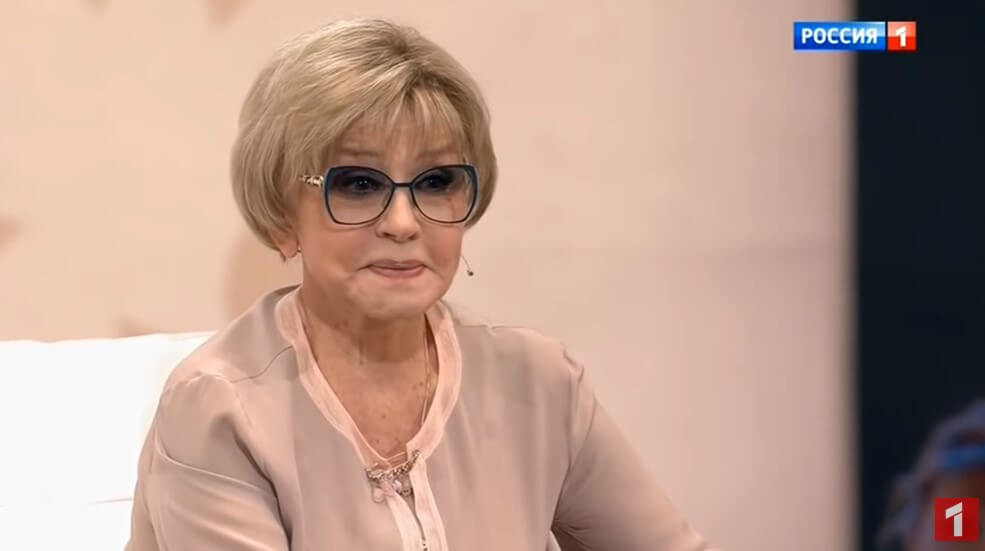 To be born in the family of Vera Alentova and Vladimir Menshov is both a gift and a punishment, writes 7 Days. Menshova in her youth had to be hard, because she had to prove her independence all the time. Parents were busy with work and paid her not a lot of attention, but they had very high demands on her.
Vera Valentinovna admits that she had complaints about Julia when she was just starting her career. Alentova was dissatisfied with literally everything that Julia did. She was very demanding to her. But the daughter was quickly able to prove to her parents that she could achieve everything herself.
On the subject: Photo 77-year-old Vera Alentova caused a scandal in the social network
"There are parents who like everything about their children - and this is idiocy. And there are parents who do not like anything - and this is also idiocy. We were second, we really didn't like it. It seemed to us that she should do everything better, more, and more effectively, and more talented. But she quickly became Yulia Menshova. Without question, "whose daughter is she?", Vera Valentinovna said.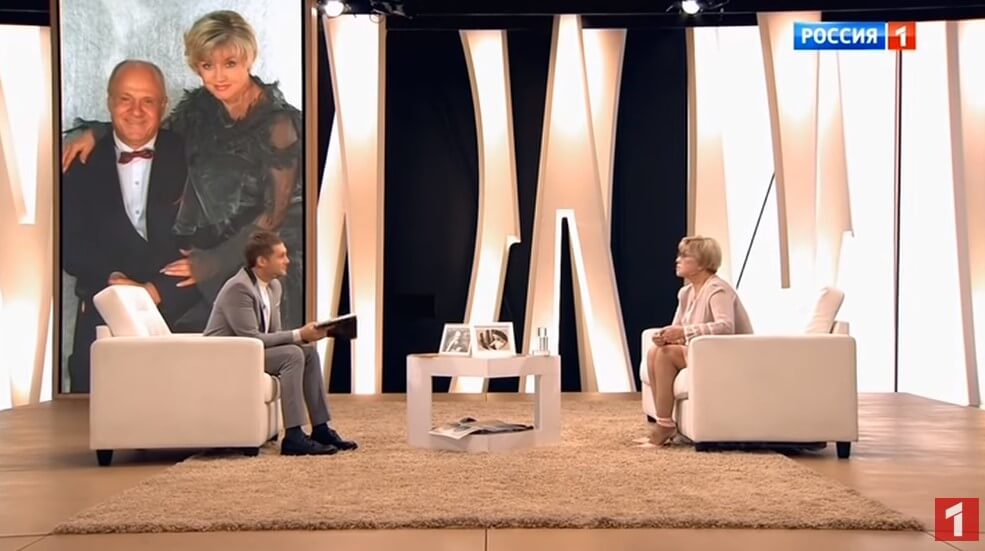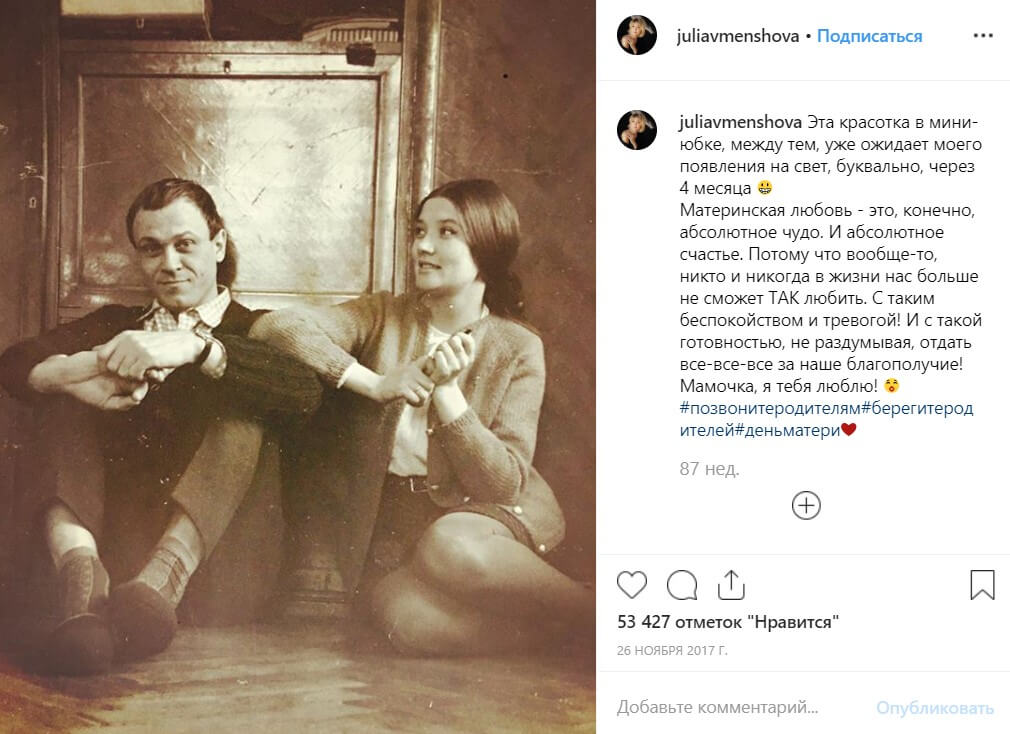 In 25 years, Julia already led the program "I myself." They immediately believed her. And television supervisors, and the audience. Because it knows how to listen, understand, empathize, perceive the world around us with wide eyes.
"I love asking questions and listening. There is nothing more interesting than human fates. This is so curious! And for me it's such an endless detective story! "Laughs Menshova.
On the day of her 50th birthday, Julia published pictures on Instagram - her current self and the frame "aged" in the FaceApp application, accompanying the photo with text with the #poltos tag:
"Well, now that's it! Exactly! Minutes ticked to the desired mark, and here they are the cherished numbers - 50❗️❗️❗️ "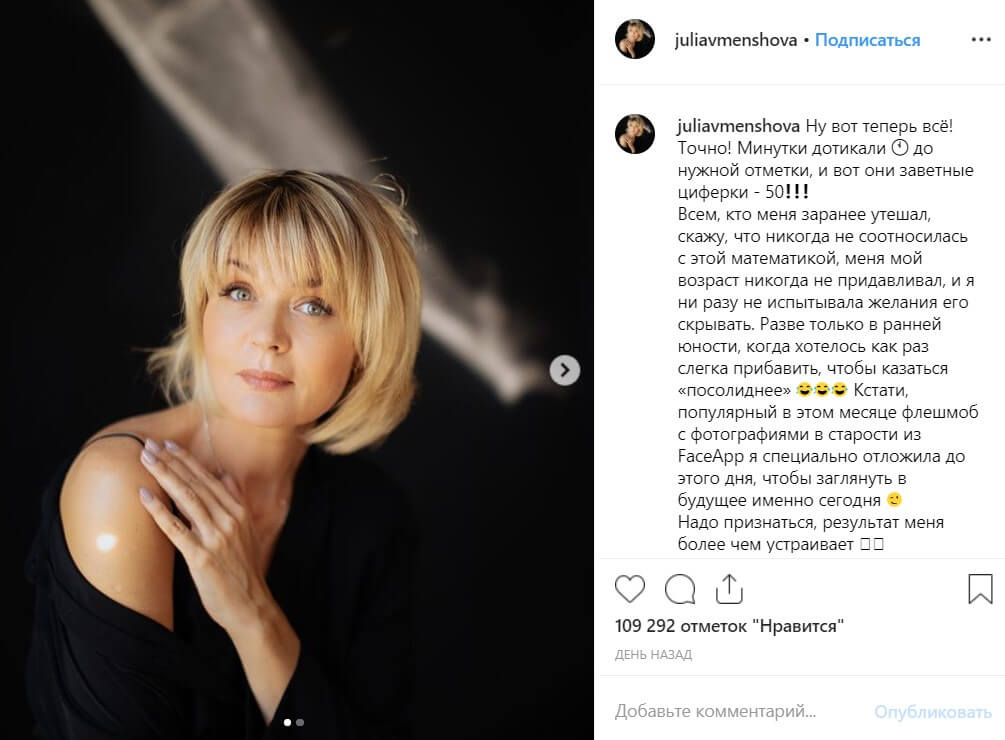 Anyone who comforted me in advance, I will say that I have never correlated with this mathematics, my age never crushed me, and I never felt the desire to hide it. Is it only in early adolescence, when I just wanted to add a little more, in order to appear "more solid". By the way, the popular flash mob with photos in old age from FaceApp, I deliberately set aside this day to look into the future today.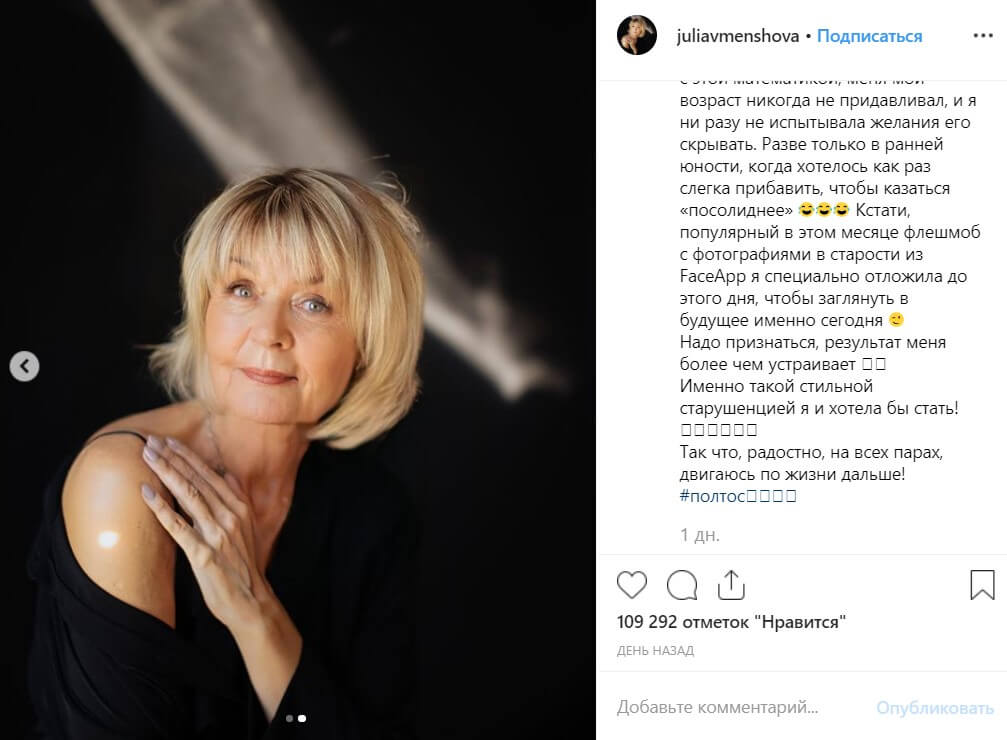 It is necessary to admit, the result more than suits me. I would like to become just such a stylish old woman!
So, joyfully, at full steam, I move on in life! ".