The article has been automatically translated into English by Google Translate from Russian and has not been edited.
'She is the queen!': Anna Netrebko delighted fans with a spectacular festive image
Anna Netrebko shared the footage of the New Year's Eve. The actress celebrated the onset of a new decade with her husband Yusif Eyvazov and son, as well as friends and colleagues at a grand banquet at the Metropolitan Opera, writes "7 days".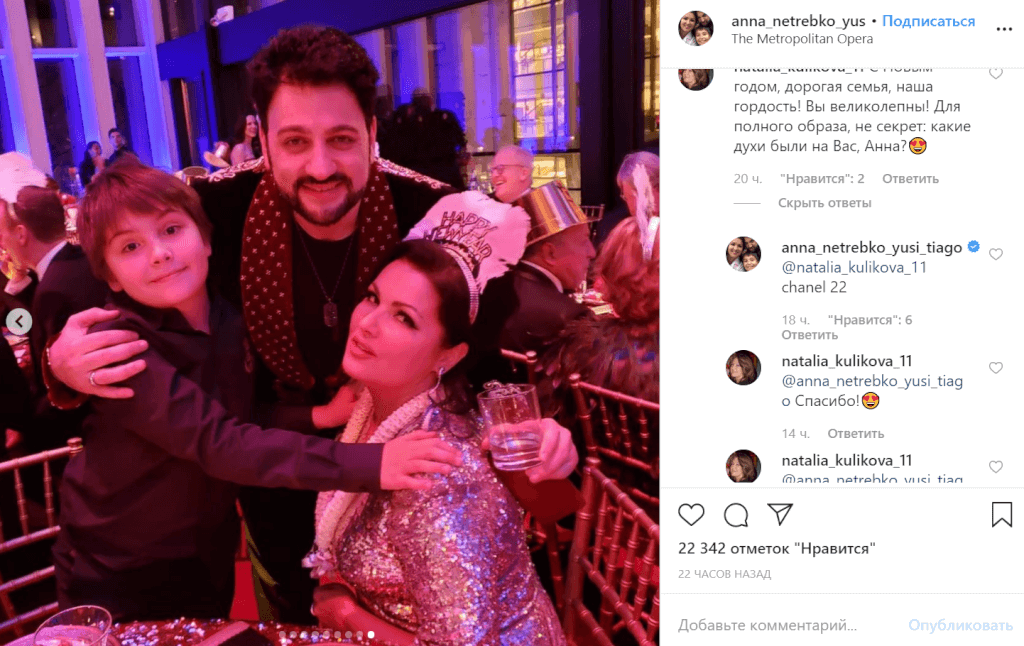 Spouses on a festive evening both looked very impressive, but especially the public liked the image of Anna. The opera diva came to the party in a brilliant silver outfit, overshadowing everyone else present.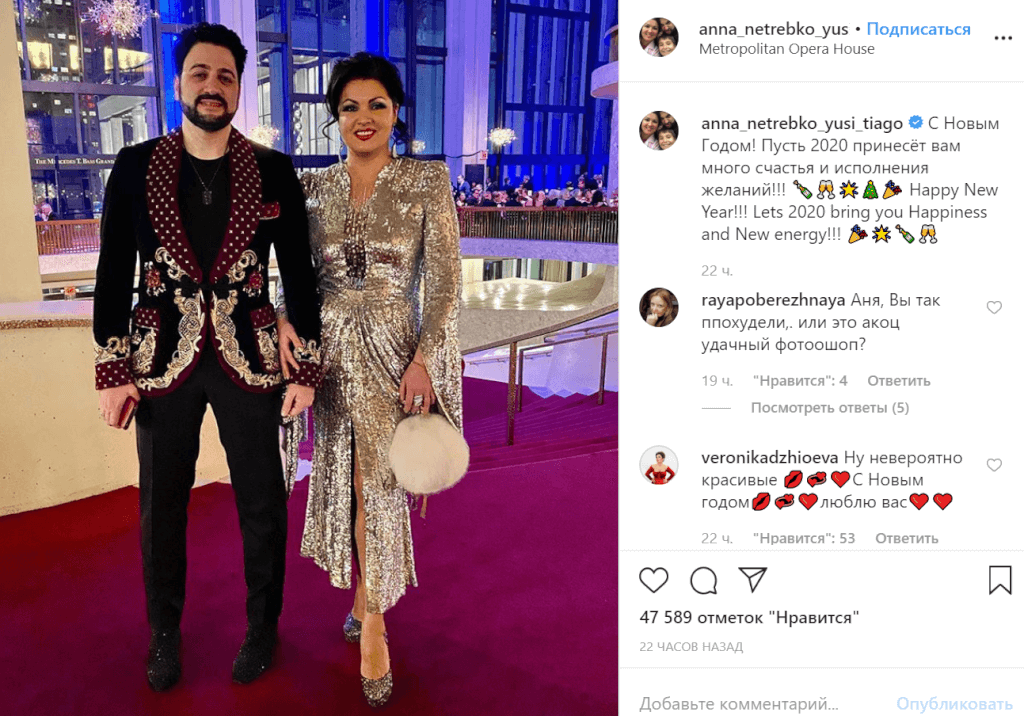 "She is the queen!", Netrebko's new outlet is praised on the Web, and it's hard not to agree with this. On a festive night, the star looked like a million dollars.
On the subject: 'Irresistible couple': Anna Netrebko in a bright outfit walked with her husband in Manhattan
Anna, it is worth noting, has a very distinctive taste in clothes. She loves to mix bright colors and different styles in an image, achieving absolutely unique combinations. Because of the desire to stand out and not be like everyone else, Netrebko, of course, sometimes has fashionable misfires. But at ceremonies and red carpet, she looks just flawless.
On the subject: The star can be seen right away: Netrebko surprised in a bright way for a winter walk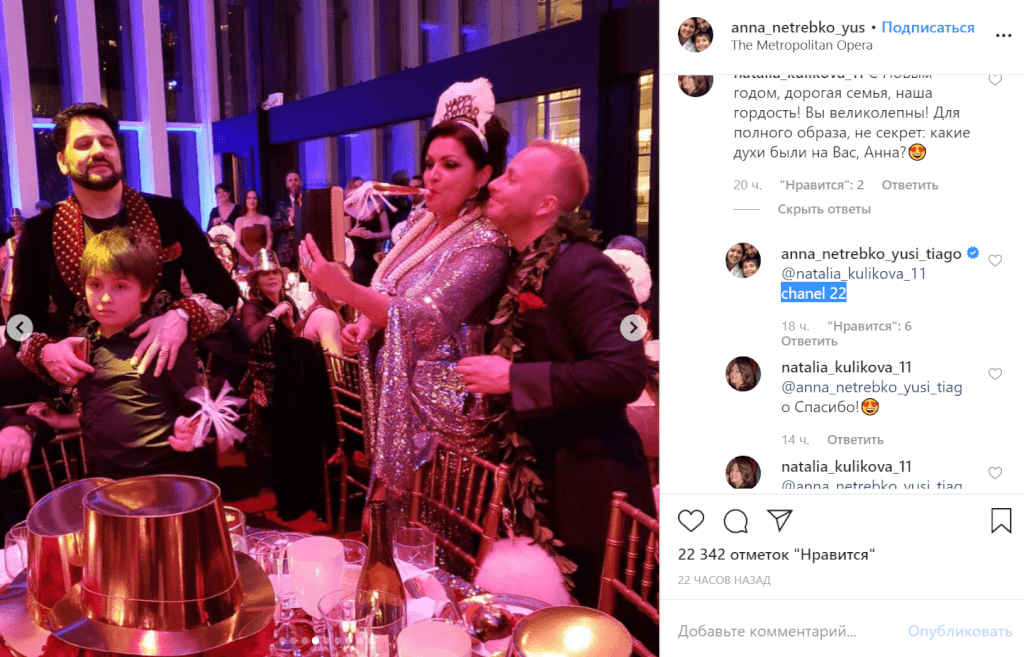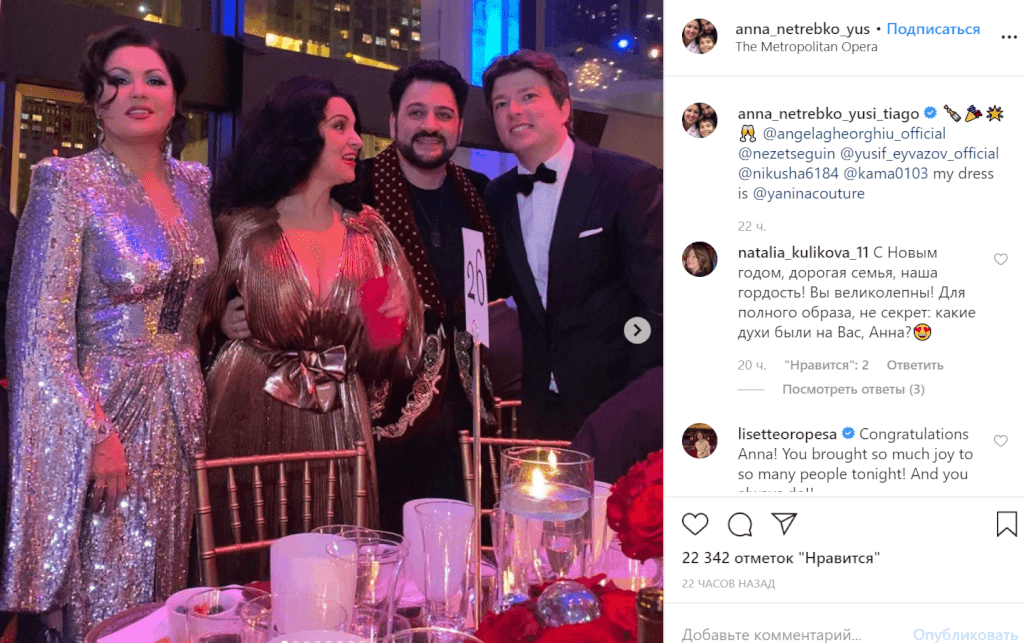 Anna's husband, who recently lost a lot of weight, looked dignified against the backdrop of his brilliant wife.
By the way, a couple of days before the holiday, the couple noted a very important event for their family. They celebrated the wedding anniversary. Netrebko married Eivazov only four years ago, but those who are familiar with her and her husband have the feeling that they have been together for at least ten years - their destinies are so intertwined. The couple, we recall, together brings up the 11-year-old Thiago, whom Anna gave birth to from the Uruguayan opera singer Erwin Schrott.