The article has been automatically translated into English by Google Translate from Russian and has not been edited.
'Dressed like a country': the ex-editor-in-chief of Vogue wrote a devastating column about Diana's style
Alexandra Shulman spoke about who Princess Diana owes her chic and elegance, which to this day do not cease to admire the whole world, they write SM News.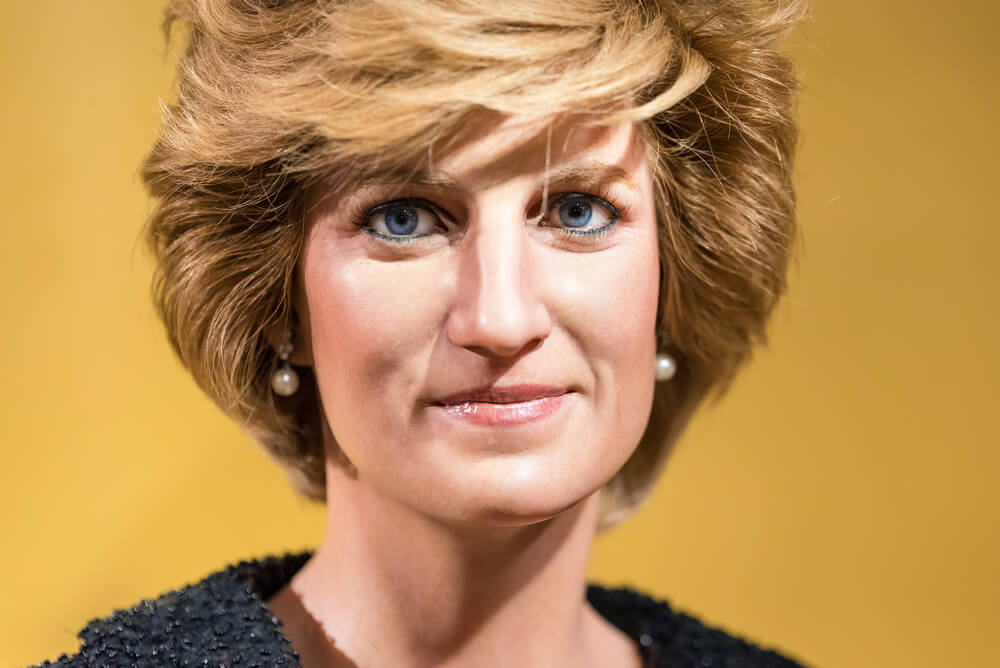 Diana's style is admired for no reason, according to former editor-in-chief of British Vogue Alexander Shulman.
As you know, the fourth season of the "Crown" series, which is dedicated to Diana Spencer, is coming out. In this regard, social networks often mention the impeccable style and excellent taste of the princess, but, according to the editor-in-chief of British Vogue, this is far from the case:
"Diana was certainly dazzling, but to claim that she was a style icon is nonsense. No matter how mesmerizing and irresistible this great woman was, she never belonged to the leaders in the fashion world. When it comes to the Princess of Wales, whose bright image has remained in the memory of many, there is a distortion of views on the past - and this, first of all, concerns her clothes, "says the expert.
In 1980, Diana Spencer first appeared on the scene in lace collars, sleeveless jackets and midi skirts, none of those who paid tribute to fashion did not want to copy her style.
"Diana dressed in a country style. She wore collars, baggy skirts and odd sweaters, while real fashionistas opted for fishnet tights, leather jackets and ripped jeans. This was the era of grunge! And Diana looked like a model wife of a prince, but not like a style icon, "Shulman recalls.
On the subject: 'She drove me crazy': why Princess Diana did not communicate with her mother for years after her wedding
Diana was recognized as a fashion inspiration only a few years after marriage, but today some of her early images are being revised. For example, her red sheep-embellished sweater, which she wore in 1981, caused a frenzy, reissued by an American brand.
As for white collars, which at that time were not considered fashionable at all, now they are gaining popularity. But this does not mean at all that Diana was a foreman in the fashion world, as those who are now rewriting the history of the formation of style claim.
She looked pretty good at the time, but still the princess's personality took hold of everyone's adoration, not the wardrobe. Later, in order to avoid any inconsistencies, she simply began to observe the royal traditions. There was no particular admiration for her style.
Drastic changes came when Anna Harvey, Shulman's deputy, took seriously the princess and became her unofficial adviser: it was she who "gave" Diana the style that made her famous throughout the world. Anna was not included in the ranks of those who sculpted fashion trends. Instead, she was the epitome of British chic and was the perfect fit for the job. Elegant trouser suits, thick pearl chokers, tight-fitting evening dresses have become the hallmark of the Princess of Wales - Anna's merits are evident.
On the subject: Not Charles: it became known who of the royal family Diana hated the most
Thanks to Harvey, Diana gained confidence, because it was Anna who helped her correctly present herself, and not hide her body. As you know, the princess was not delighted with her reflection in the mirror and suffered from bulimia. For the royal family, the world of that era of fashion was different, completely inappropriate. Diana's style was social: her clothes often looked boring, but personified a radiant girl, while allowing her to remain unique.
Diana grabbed everyone's attention as her marriage to Prince Charles was bursting at the seams: the young woman became a superstar on the day her husband's ill-fated interview with Jonathan Dimbleby was broadcast - a spectacular low-cut dress eclipsed everything in the world!
The princess could wear a simple black sleeveless dress, which is a staple of a woman's wardrobe, and easily make it sensational. As it happened at the reception where Diana danced with actor John Travolta.
Alexandra Shulman recounted how she once dined with Diana at Mayfair's Caviar Kaspia in the 1990s. As fashion editors and businessmen were eating baked potatoes and caviar, the princess entered the hall with a broad smile. Everyone was shocked. Diana was wearing an unremarkable beige suit, but there was such an inner strength that words cannot be conveyed. It doesn't compare to the glory or the glint of royalty. Crazy magnetism came from a woman, and he had nothing to do with fashion, says Shulman.