The article has been automatically translated into English by Google Translate from Russian and has not been edited.
Deceived 30 people: Russian woman borrowed $ 4,8 million from friends and fled to Israel
Police are looking for 48-year-old resident of Yekaterinburg Olga Khoroshun, who in total took more than 300 million rubles (about 4,8 million dollars) from their friends and left the country. According to media reports, the fraudster flew to Israel. It is noted that Horoshun bought apartments in new buildings, and then resold them with a surcharge. She took the money to buy real estate from her relatives and friends - they subsequently received 5% of the proceeds from resale. Now, a criminal case has been opened against a resident of the Sverdlovsk region.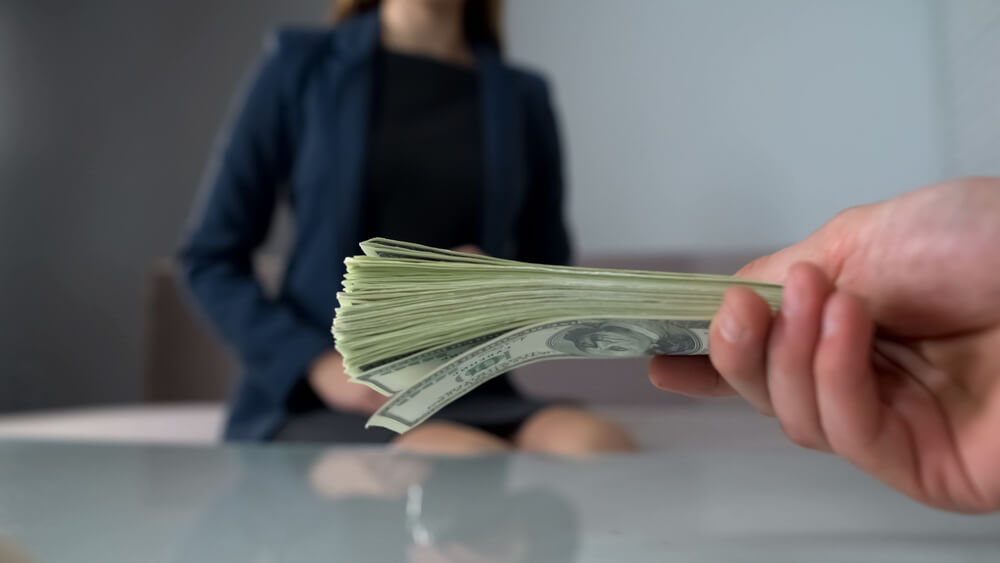 48, Olga Khoroshun, a resident of Yekaterinburg, who borrowed more than 15 million rubles (160 million dollars) from 2,5, hid with her family abroad. At the beginning of May, the city administration of the Ministry of Internal Affairs received about 15 statements in which citizens said that in April and May a friend borrowed a large sum of money from them - ostensibly for a major real estate transaction, says Газета.ру. And it was only a part of her crimes and the money received by deception.
Soon, however, Khoroshun stopped communicating. According to the Ministry of Internal Affairs, a criminal case on major fraud was opened against her - a woman was put on the wanted list.
Subsequently, law enforcement officers found that back in May, the attacker with her husband and son left Yekaterinburg. According to local media, they flew to Israel.
On the subject: The fraudster stole $ 48 million from single women and led a luxurious life, but greed ruined him
"The so-called realtor, under strange circumstances, turned out to be abroad. This, of course, may indicate that she wanted to avoid responsibility for their actions, "Valery Gorelykh, press secretary of the board of directors of the Ministry of Internal Affairs of the Sverdlovsk region, told RIA Novosti.
The fact that the attacker worked as a realtor, previously reported portal "Region Online". According to the newspaper, she deceived more than 30 people, including her relatives, acquaintances, as well as representatives of the criminal world. In total, Khoroshun borrowed more than 300 million rubles from them, the portal writes.
It is noted that she began her career in the 2008 year, opening a real estate agency with a friend. However, in 2014, it had to be closed due to a lot of competition. Then a resident of Yekaterinburg has developed a new scheme of earnings. She began to mortgage apartments in new buildings, and then sell them at a premium. Money for the purchase of real estate Horoshun took from relatives and friends.
After a successful sale, the woman returned the amount borrowed to them, as well as 5% resale revenue. The scheme brought good revenues, so even strangers who were waiting for the return of their savings with a good percentage began to lend to the attacker. Now Horoshun faces several years in prison.
A similar story earlier thundered in the Bashkir city of Salavat. There in May 2019, 35-year-old employee of one of the local banks, Louise Khairullina, stole more than 20 million rubles (318 thousand dollars) from the cash register. Soon, with her husband and children, she left her hometown. More than a month they managed to hide from the police. In early July, the attacker was detained in a rented apartment in Kazan - the city is located almost 700 km from Salavat.
Khairullina was charged with large-scale embezzlement and placed in jail. The husband of the "Let They Speak" program, accused of broadcasting on Channel One, stated that it was he who forced his wife to steal money from the bank in order to pay off the debts he had earned by betting on the tote.
"I first persuaded her to take 50 thousand rubles (about 800 dollars). I wanted to recoup, close all debts. I had to take a second time - the story repeated. The third and fourth - gone, gone. These 25 millions (almost 40 thousand dollars) were piled up with a snowball, "explained Marat Khairullin during the transfer.
10 July man detained as an accomplice of the crime. According to law enforcement officers, he came to the bank more than once and took money stolen by his wife. "In the future, he deposited funds in his personal account and spent, betting on sports," explained the Interior Ministry. The next day, Marat Khairullin was placed under house arrest for two months.
On the subject: Russian woman buried her husband in the United States for the sake of insurance in $ 2 million. Three years later he was found alive
In the meantime, the metropolitan police are still searching for a currency exchange office employee. According to the Interior Ministry, in early July, a businessman, accompanied by the collection service, decided to change 41 million rubles ($ 451 000) into dollars. The cashier, having counted the money, stated that she did not have the necessary amount, and asked to wait on the street.
As a result, the woman locked the door from the inside, which led to the exchange point, while she herself got out of the window overlooking the courtyard. The police opened a criminal case against it on a large scale.
A similar story in November 2018 occurred in the Sverdlovsk region. There, the cashier of one of the local banks stole more than 12,4 million rubles (197 thousand dollars). Natalya Sapozhnikova left work "on business" and did not return. She was detained six days later in a rented apartment in Yekaterinburg. The attacker confessed to the theft. According to the portal Ura.Ru, she was preparing for a crime in advance: she rented a property in Yekaterinburg, booked a bus ticket.
Before she escaped, Sapozhnikova left the following message on her Vkontakte page: "They are fleeing for a year ... And foolishness is in place!". As a result, a resident of the Sverdlovsk region was given four years in a colony.