The article has been automatically translated into English by Google Translate from Russian and has not been edited.
On a comfortable life in Japan: the story of a Russian woman who moved to Tokyo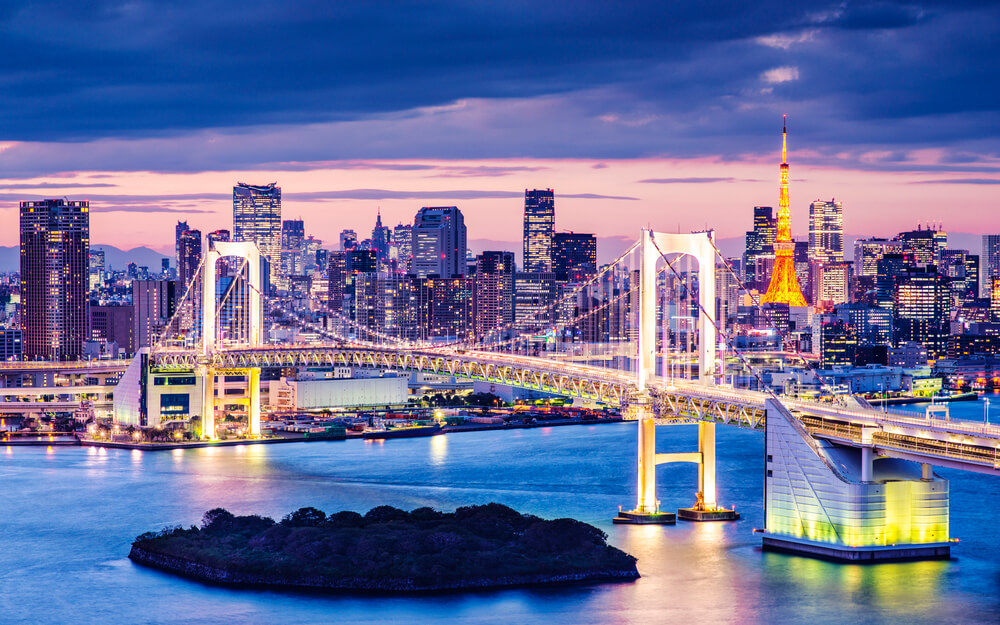 Japan is one of the most mysterious and amazing countries in the world, in which, according to the famous blogger Daria Kumatrenko, it is very comfortable to live. Daria moved from Krasnodar (Russia) to Tokyo (Japan) in 2009. She currently works there as a Russian language teacher, head of the Russian language school "Rosinka. Tokyo ", and is also the author of online courses for bilingual children.
Portal "Yugopolis"Shared Daria's impressions about the peculiarities of life in Japan: about wages, medicine, education, transport, food and other nuances.
As Kumatrenko said, in Krasnodar, she studied at the journalism department and left for Japan after graduation. In parallel with the journalism department, she studied at the Faculty of Philology in an additional education program, and studied Russian as a foreign language. She worked as a copywriter, and quite successfully.
"On the Freelance.ru in the copywriting section, I was on the first page, and it is very difficult to get there. Then it was a very popular job. In Japan, she began to study at a language school and at the same time worked with adults. I was going to teach business Russian. Then she accidentally ended up in a Russian school for children and a few years later became its director. The school was very small, now it is much larger. Since then I have been working in a Russian school, teaching the language to bilingual children. Basically, these are children whose mother is Russian and father is Japanese or vice versa. There are Russian families who came under contract, but they are few. And there are foreigners, just Japanese children learning Russian, "said Daria.
Tokyo
"It is very convenient to live and work in Tokyo - you get great pleasure from it, because no one bothers you. It is convenient to draw up some papers, documents. In Russia it took a ton of time - and in Tokyo seconds and minutes at the very least, "shared Daria.
According to her, the city is designed so that it was comfortable to live.
"I don't feel the big fuss about which they often write and talk - they say, Tokyo is a very densely populated city. Yes, it is much smaller than Moscow, but there are three times more people living there. 15 million are registered, and the same number of people come to work every day, that is, Tokyo accommodates about 30 million people every day. But the city is so comfortable that I don't feel the fuss, "she admitted.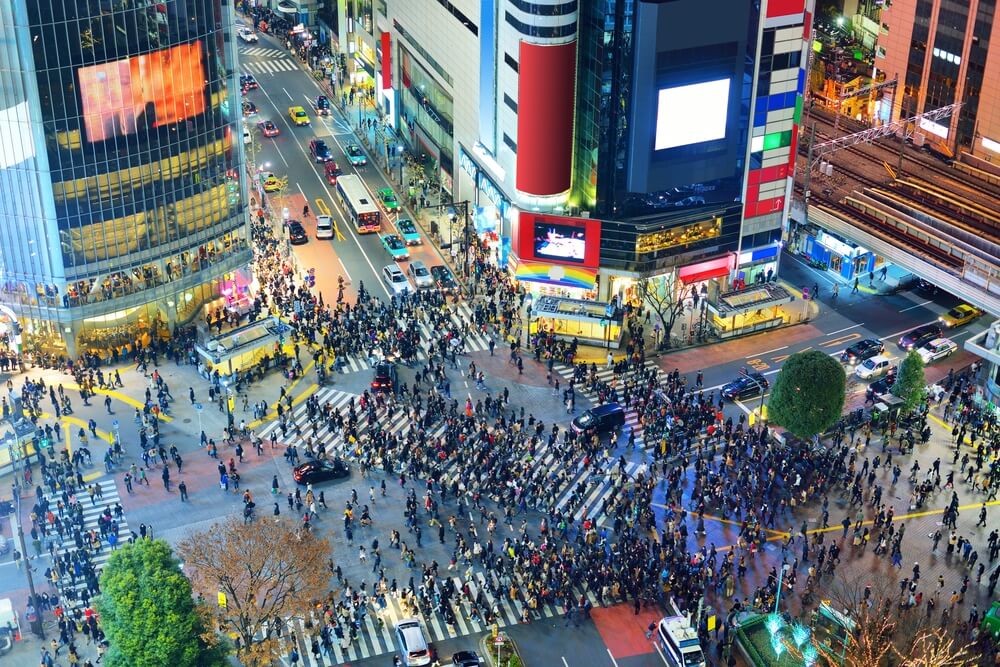 Daria said that the Japanese, it turns out, are very fond of coffee.
"Tokyo smells like coffee in the morning. From all sides and from behind every door. It smells so deafening that you wake up instantly when you go outside. You can't survive here without him. From tin cans hot espresso is drunk by employees who stayed in the office until the morning. Nothing will return yesterday's freshness to their crumpled shirts, but a good portion of caffeine is enough to keep their owner on his feet for another day. Coffee shops open right at metro stations, and flocks of businessmen immediately occupy all the tables and counters, drink standing and squatting. Coffee machines in offices are turned on immediately after lighting. Welcome to Tokyo! And I can't even imagine how long you can hold out here if you can't stand coffee, "she said.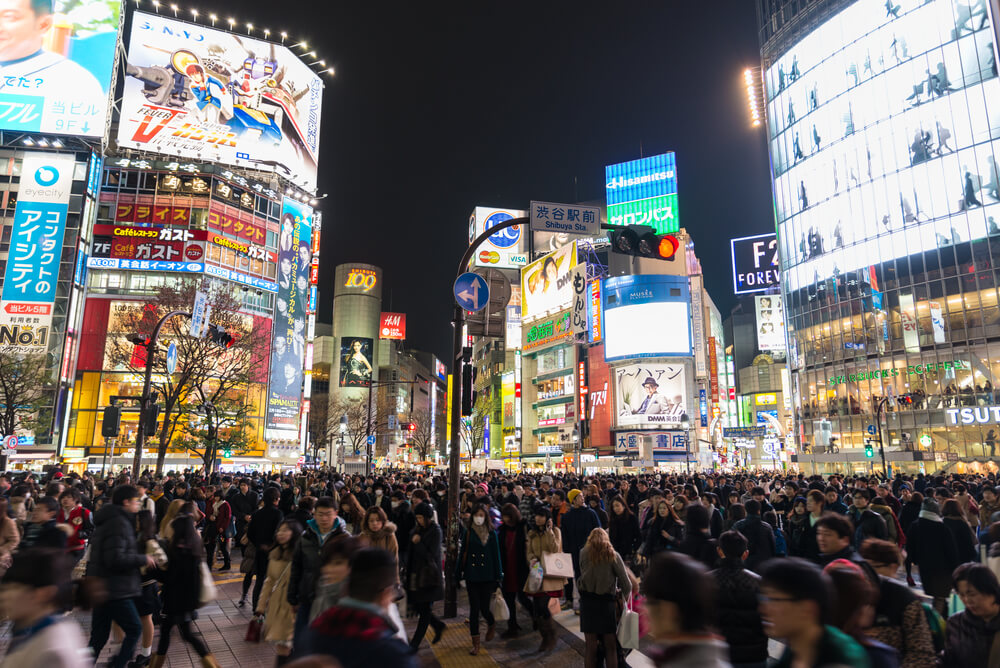 According to her, it is not customary to be late in Tokyo. This is the worst sin. Besides, as you know, time is money.
"In the morning, all the streets turn into a continuous stream of black suits, employees are in a hurry to work, and if you want to see the dream of all western top managers come to life, come by 8 am for Sony-doori. This is the name of the street that leads straight to the eponymous corporation. Mister Smiths will come to mind when they decide to walk around the matrix on their days off, but in fact you are at the epicenter of corporate life. Made in Japan, among the elite, among the elite and graduates of the best universities in the world, "said Daria.
She added that after 10 am the subway trains are half empty, the door closes behind the last one who slept, and Tokyo becomes completely different: "From the capital of high technologies and big business, it is turning into the Women's Kingdom. And now - until the evening. "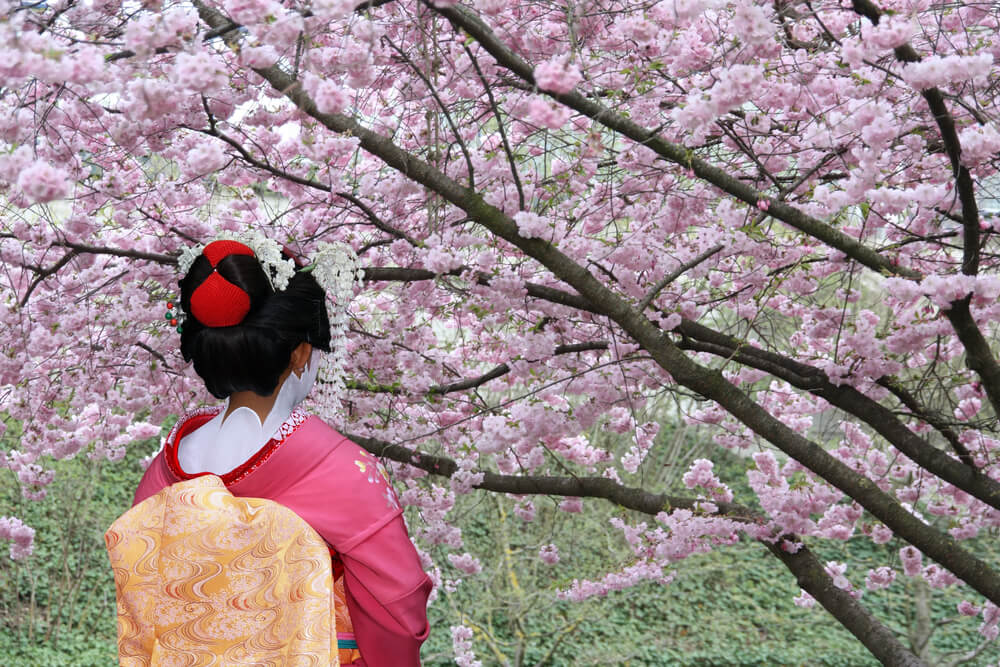 Woman's place
According to Daria, everything is bad with feminism and gender equality in Japan: "The salary of women is always lower than that of men, even in a similar position. There is no particular protest against this provision. They say a little that now, we ought to somehow start moving in the direction of equality, and that's it. Historically, the position of women in Japan has been humiliating. Even for the generation of my husband's parents, who were not the oldest people, a working woman was considered nonsense. They got married, had children, stayed at home. Then, when the children grow up, the woman can no longer go to work in the same position. "
She added that the Japanese women had to put the child in the nursery for three months, six months in order to continue working and somehow move up the career ladder.
"Otherwise, they will stop treating you as an employee - you may not lose your job, but there will be no promotion. My husband was born in 1980 and his mother quit her job at the bank. When the children went to school, she began to work part-time at the checkout in the supermarket. There could be no more talk of any bank. This is considered normal, "Kumatrenko stated.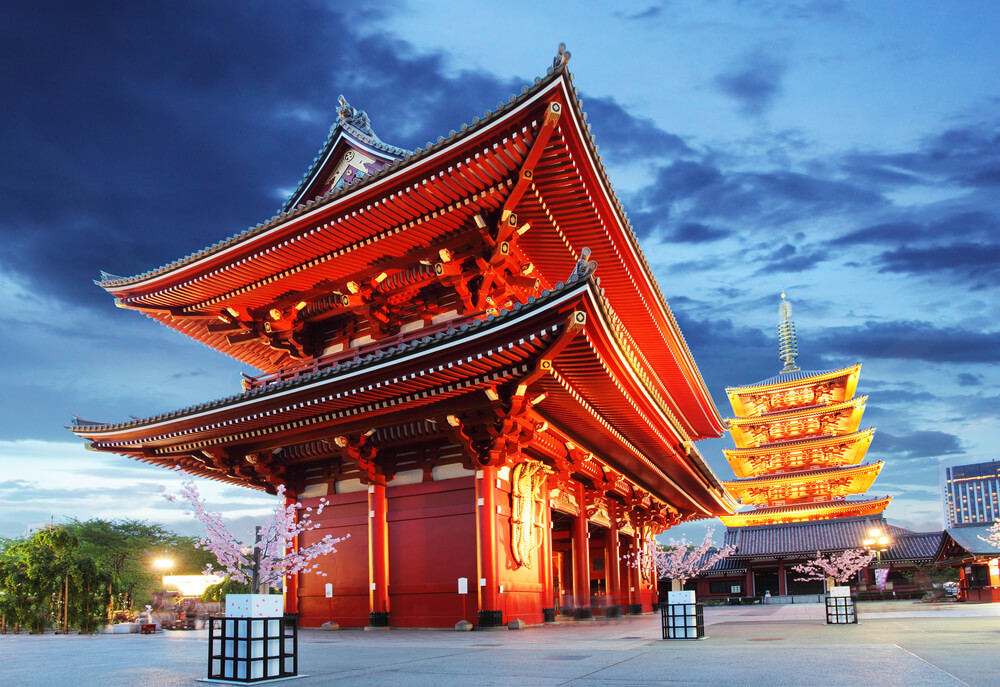 But, according to her, the situation is slowly changing and there are more and more families in which both the husband and the wife work.
"During the day in Tokyo, there are only women on the streets and in supermarkets, in parks and sports clubs, in movies and at exhibitions of contemporary art. For them - this city. For them, luxurious, dear Ginza with its multi-storey department stores, for them Ebisu restaurants, for them the whole world moving in the rhythm of endless shopping with coffee breaks, for them books and television. Perhaps this is how the society of the future was conceived - men fight dragons and satisfy ambitions, women prepare a complicated dinner for them and wait for their return in a cozy apartment with a tiny dog ​​on their knees. It is a pity that they rarely intersect, but Tokyo is not generous at all for the time, "Daria said.
What do not like to talk Japanese
"A painful topic is relations with neighbors, especially Koreans. The Japanese occupied Korea, set up camps and prisons there. Then it was a completely different Japan, militarized. But even now the Japanese do not admit many accusations from the Koreans and say that this was not the case, and this is probably the most painful topic, "the blogger shared.
She said that it is possible to talk about politics in the Japanese society, but looking with whom and how. She regularly discusses public affairs with her husband. However, in general, non-politicized society.
"The Japanese nation lives on hard work, social responsibility, civic responsibility. To raise a child, you need to forget about many things, because education is expensive. When a child is born, the Japanese have no time for politics. I could handle my family, "Kumatrenko is sure.
Rules
"They usually visit people who are already close or on a special occasion. It seemed to me that the Japanese are not very fond of letting someone into their house. Most often we meet on neutral territory - in a cafe, for lunch or dinner. And once close people or relatives come to visit, there are no special rules of behavior. But there is a fundamental rule of Japanese etiquette - do not interfere with others. This is a phrase that children hear from birth, "she said.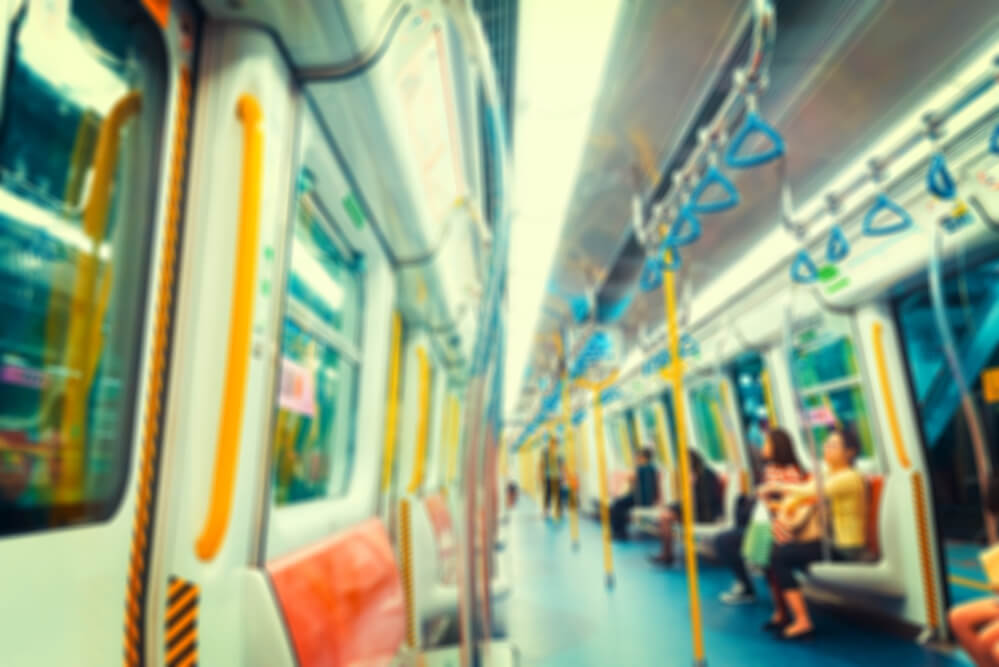 She added that by going anywhere, on the subway or on the elevator, the Japanese are trying to take less space, not to push anything to anyone, not to push, and even young children understand this.
"The Japanese are a community. They always think about others. The attitude towards a neighbor is often much better than towards a relative. You need to talk politely with strangers, try to do so as to be pleasant in everything. In a family, there may be a completely different situation, you can not stand on ceremony. But in public, only representatives of the lower strata scandal with their own people, it is immediately evident, "the blogger shared.
Predestination
Daria said that in Japan there is a very strong social predestination: if you did well in elementary school and entered a good secondary school, consider entering a good university; if you failed and you study in a bad high school, most likely, your life has already gone downhill.
"It is unlikely that it will be possible to achieve heights without higher education. In Russia, Europe and the United States, it happens that people without education start working in a good company. There is simply no such thing in Japan, "she said.
At the same time, there are a lot of people with depression, and these are mostly men, Kumatrenko added.
"Children have too little time to decide what they want to do. They study very hard and hard. Three-month vacations and then another autumn, winter, spring - there is no such thing. There is a lot of additional workload: extracurricular activities, a school orchestra, football-basketball, swimming, a lot of clubs to go to, "the blogger explained.
But in Japan there is no such widespread phenomenon as corruption: "People cannot even think to pay someone. Officials are treated as those who work for the people, receive their salaries at the expense of taxpayers and must try for the sake of the people. "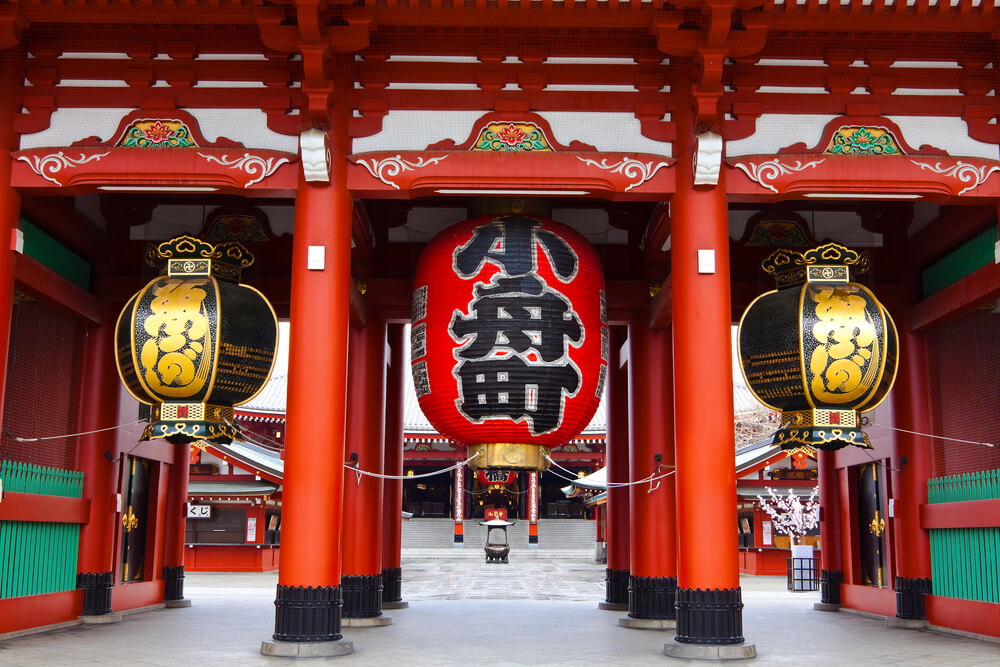 Income and salary
According to Daria, over the past 10 years, Japanese revenues have fallen dramatically.
"During the economic boom, the average salary was $ 6. People who start working now often go for 2 thousand dollars, gradually grow to 3 thousand. All this taking into account taxes, which depend on income, she said. - Doctors and civil aviation pilots earn very good money - up to 10 thousand dollars. A teacher at a school is also a good profession, because it is very stable ".
Medicine
"For health insurance, we pay only 30% of the full cost of services - it's very cheap. This system is convenient when visiting a dentist, a therapist, or buying medicines at a pharmacy. But there are also disadvantages. The doctor and the hospital have a strict contract with the insurers - doctors treat in such a way that the insurance company does not rip off three skins from them, and as long as it is possible to do without additional research, it is not prescribed, "said Daria.
She said that in Japan there is no such ambulance as in Russia: "It's just a taxi that will take you to the hospital, and in general, it is possible that you will be charged for this - go yourself, since you want to be treated. If the reason for calling an ambulance is not deemed sufficient, you will pay approximately $ 100 "fare".
"As far as medical care is concerned, Russians are used to being stuffed with drugs in their homeland. For 8 years in Japan I have never taken antibiotics, the child does not know what it is, and practically does not know what medicine is in general. There is such a thing as evidence-based medicine - in Russia it is still being promoted by individual doctors. Only drugs, treatment and drugs that have proven their effectiveness are prescribed, "the blogger added.
Transport
"Rush hour transport is crowded, of course. Rush hour in the morning - from seven to nine, in the evening - from seven to nine: the Japanese later return from work. There are so many people during rush hour that it is better not to go anywhere unnecessarily at this time. We use public transport. The metro runs on the clock - every few minutes, the bus does too, but with the car it is more difficult, because you need to choose a parking spot, the driver must know in advance where he will park when he gets there. Plus high taxes on the car, plus expensive insurance. We thought that since she has not yet come in handy for us for 7 years of marriage, most likely, she is not so needed, "said Daria.
Accomodation
"Buying a home in Tokyo is very expensive, the amounts are astronomical. A spacious two-room or less spacious three-room apartment in a new building in our area will cost 450-500 thousand dollars. Renting our apartment (56 sq. M.) Costs 1,5 thousand dollars a month. For mere mortals, to become an owner of a home, you need to inherit it from your parents or take a mortgage. For 30 years and at a meager rate of 1 percent. But, since the cost of an apartment is very high, we will have to pay the same monthly rate as now for rent, but you can easily move out of a rented apartment, but you cannot easily leave a mortgage, "Kumatrenko stated.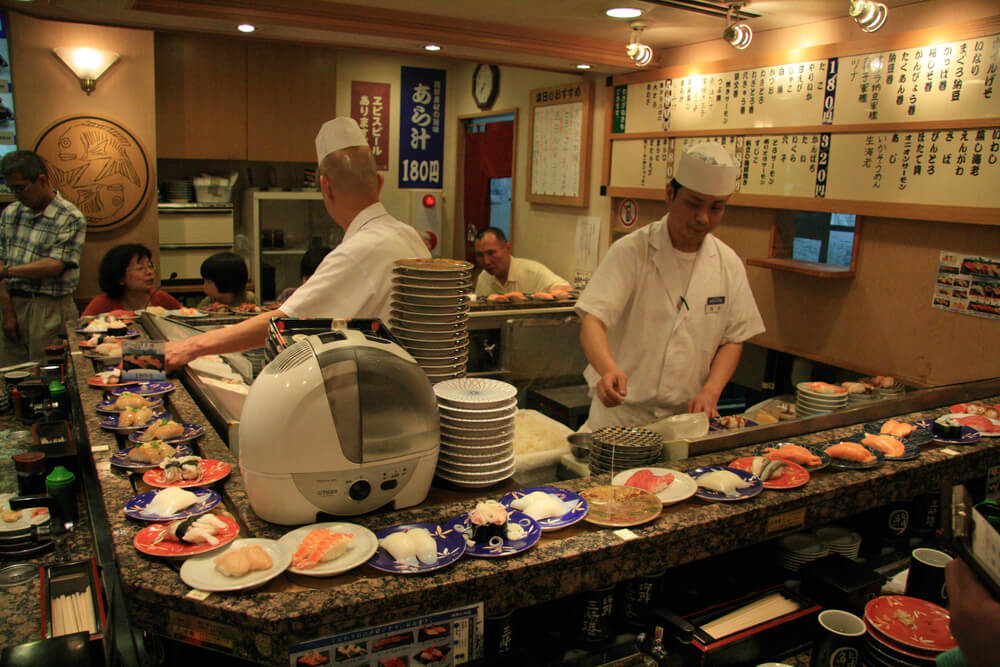 Food
A cup of coffee costs from $ 2 to $ 5, at Starbucks it costs $ 3-5. A business lunch in downtown Tokyo costs about $ 10.
"The New York habit of drinking coffee on the go has not taken root in Tokyo. Yes, in the international Starbucks and others, of course, there are paper cups, but running around the streets with coffee is bad form. In Tokyo, where all 24 hours a day is on the verge of deadline, anyone and everyone, if they wish, will find 10 minutes for a ritual that reconciles with time, "the author shared.
She added that, of course, the Japanese mostly eat rice and fish.
"As far as our family is concerned, we have standard Japanese cuisine at home. True, I eat breakfast in the European style - oatmeal, sandwiches or scrambled eggs, and I eat rice once a day, but still every day. For breakfast, like many Japanese, my husband has rice, natto mixed with a raw egg, and fish; for lunch and dinner - also rice and fish or meat, and also miso soup. The Japanese love pickled vegetables and pickles. Good form is when there are many small plates on the table. There is a main dish and a lot of plates with a little bit of different snacks: seaweed, beans, beans with seaweed, seaweed with beans, "said Daria.
She called in that she was greatly surprised by the calm attitude of the Japanese towards alcohol and drunk people.
"There are a lot of drunk women on the subway who go home after a corporate party. There is such a concept - nomikai: "we are going to have a drink". Company employees go for drinks after work - once a week or two. They drink beer - Japanese - or sake. So the attitude towards drunken people is calm. For me every time it is a shock to see a drunk woman sleeping in a chair on the way home. How can you? The husband replies, well, he was probably nominated, what to do, everything is fine, "the blogger said.
Entertainment
A ticket to the cinema costs from $ 10 (budget option or "women's days" - when discounts are only for women) to 20. Visitors to nightclubs are a separate subculture, not the average Japanese. Nightclubs are located mainly in the Roppongi area, where there are many foreigners. Often girls who are looking for a boyfriend from abroad go to such clubs.
"Tokyo does not know how to wait, does not know how to live in the rhythm of the Spanish siesta, English five-o-clock, Moscow's tomorrow. Tokyo always has only today and only now, and every day it only increases the pace, "concluded Daria Kumatrenko.