The article has been automatically translated into English by Google Translate from Russian and has not been edited.
New York for Life: Summer in the City: Heat, Dress Code and Fun
Summer this year did not come on schedule, missing spring: the air temperature on the streets of American cities is growing steadily. Today let's talk about the heat in New York.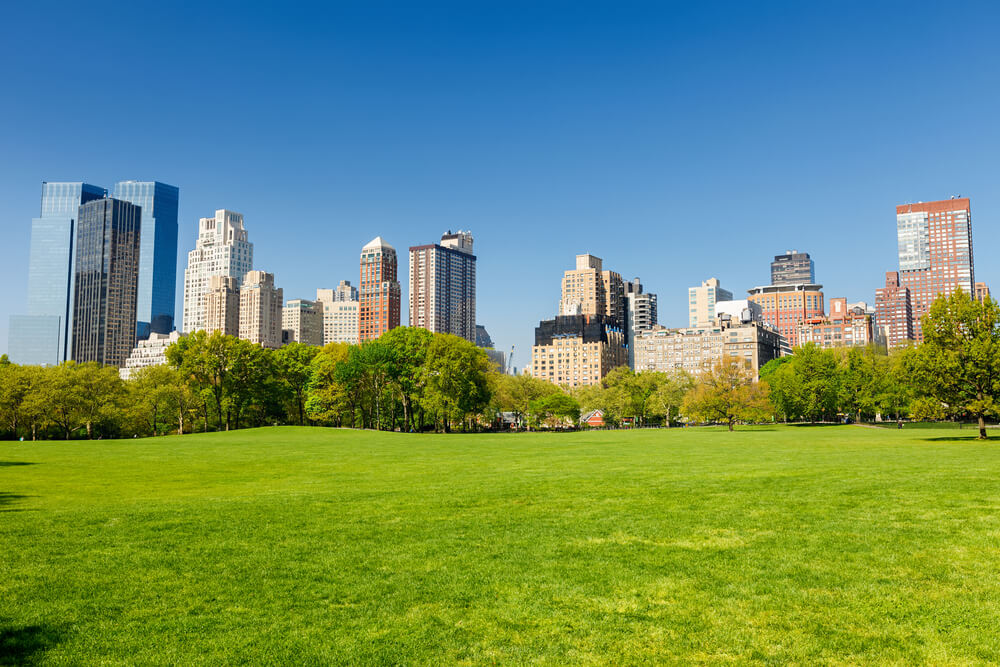 Blogger Alisa Ksenevich, who left Belarus several years ago, loves New York and willingly talks about this city (and even wrote a book about him). The fact that the residents of the Big Apple are having fun, having fun and how to cope with the heat, Alice and the portal offer to talk today Tut.by.
American summer begins June 21 and ends September 21. ("Official", and often different from the calendar - ed.) During the hottest months, New York becomes empty and spacious. People are moving away from the city hell. And those that remain silently curse the heat, humidity and their own helplessness in front of them.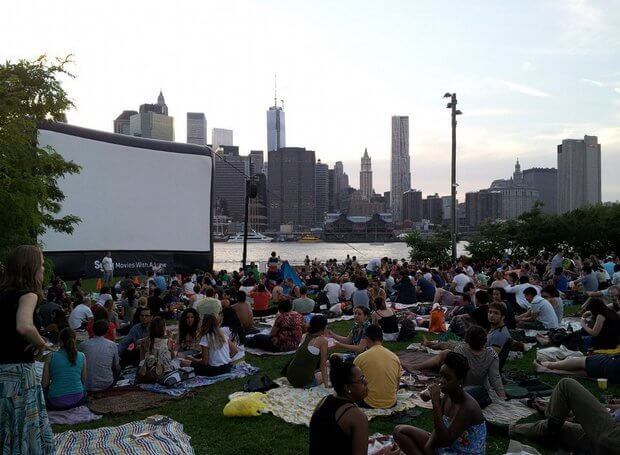 You can wash your head in the morning, but you can not wash it for a week - for fifteen minutes while you walk down the street to the metro, you will have time to sweat your hair, mess up in greasy strands, you can forget about the volume at the roots until autumn. New Yorkers of both sexes prefer to hide the horror that once was hair, under white hats made of dense textiles or straw, in wide-brimmed or dashingly broken edges, with ribbons and without, pleasant creamy shades.
Difficulties arise with makeup. The foundation flows down to the décolleté, waterproof mascara and eyeliner are corroded by sweat that flows down your face incessantly, so that by evening you have on your face what American women call "panda eyes".
Acne and cellulite are released into the wild, perfume evaporates within half an hour, thick push-up bras are replaced by thin knit tops. The persistent Belarusian eyeliner and expensive sunglasses help to save the face, and it seems that most New Yorkers prefer the brand Ray-Ban.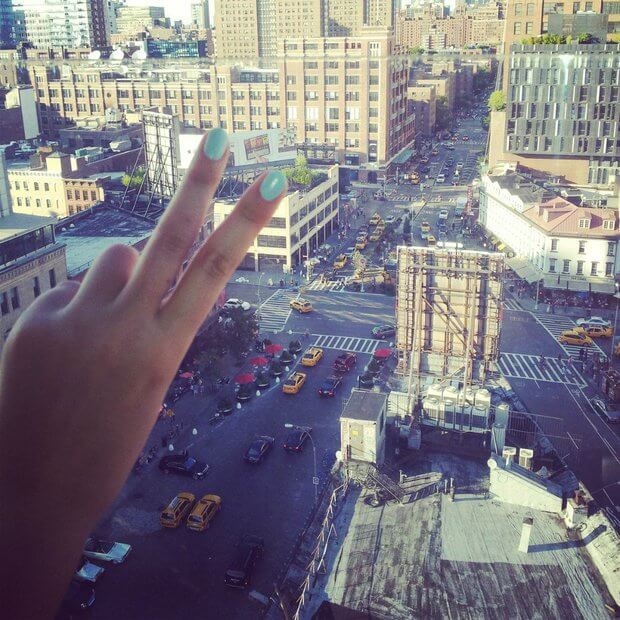 But what about beauty if there is no air conditioning at home? The cheapest costs about 150 dollars, and it's not that the amount is prohibitive, but changing the rented apartments every six months, making such investments is not entirely justified. Some people are frightened by chemicals in conditioned air, someone is simply unable to pay extra 50 dollars for electricity overruns.
Just think, - the experienced ones calm down, - the hottest days usually last a week or two, then the heat drops to a tolerable level. After a forty-degree heat, twenty-eight - piece of cake! (equivalent to our "one spit").
Tips on how to survive the heat without air conditioning may seem like a fiction if it weren't for the harsh truth: "put your underwear and sheets in the freezer for 15 minutes", "smear your body with anti-cellulite gel with a cooling effect", "wrap your head and neck with wet towels" , "Tip over a couple of glasses of chilled vodka before bed," "eat ice cream, frozen fruit, and gazpacho."
In the summer in New York, few people drink hot coffee. Thirst is quenched with iced coffee and milk. Before coming to New York, I drank coffee brewed in a Turk: no sugar, syrup or cream. Observing with what pleasure and in what quantity Americans drink ice latte, I wondered: "How can you call this brown liquid coffee in plastic glasses?" But one day my friends made me try the most popular summer drink. And I liked him!
Even in the worst heat in New York, you barely meet men with a naked torso, although this is one of the few states where topless is officially allowed to walk. T-shirts on tails, flip-flops and open sandals are considered bad form. Men wear knee-length shorts of all shades of the rainbow, shirts, t-shirts, sneakers, sneakers, moccasins.
Women urban dress code allows much more. Flip-flops, sandals, sandals with super high heels and platforms. Rhinestones, flowers, chains on summer shoes are rarely met - girls are picky about the choice of shoes, and since New York is a tough and dynamic city, the style of city women is rarely littered with frivolous mini-guns.
Hair is removed simply - twisted into a bun, which makes the girls look like Chippolino. They wear bracelets or male models of watches on their hands. Many have gold chains around their necks with a pendant in the form of a name. This fashion was introduced by the heroine of the series "Sex and the City" Carrie Bradshaw a good 10 years ago, but for a new generation of fashionistas this accessory is an indispensable must have, though expensive and coarse.
And of course - green nail polish! All shades of green - from the rich greenery of indoor plants to the color of the pulp of avocado. Lac house almost no one holds. The peeling manicure is not corrected, it is not erased with nail polish remover, but worn for a week or two, until the next salon visit.
The subway is so stuffy that even a draft from arriving trains is regarded as a pleasant breeze. In the cars themselves, it is penetratingly cold - the air conditioning works.
Street vendors are the worst. Squeezed in metal trailers with a red-hot brazier, they still find the strength to smile and have a good day.
The fruit vendor remembered me and every time he gave me some kind of stray fruit — a peach with a crumpled side, a banana in a brown speck ... I bite into the juicy flesh - and honey juice flows down my chin. All the best in this world for free.
It is in the summer in New York that the most interesting cultural events take place, access to which is open to everyone. These include performances by Broadway musicals artists in Bryant Park, a mermaid parade, opera evenings in Central Park, philharmonic concerts, and theater performances, jazz festivals, and film open-air shows. All of the above activities are absolutely free - just choose! There are even special mobile apps with a schedule of free New York entertainment for every day of the week.
My favorite event is the jazz party on the Governor's Island, which attracts people from all over America and many Europeans. The fact that people are scrupulous in their choice of costumes, hats, accessories, the kind of fuse they dance to 20's music every time causes delight.
So I meet my third summer in New York, albeit without air conditioning, but with open arms. Hello, my roast! Have fun!