The article has been automatically translated into English by Google Translate from Russian and has not been edited.
What women in their thirties look like in New York
About various aspects of life in New York, without embellishing this difficult but insanely interesting reality: the Belarusian Alisa Ksenevich, having lived for three years in this city, wrote a book about him.
"I write about how they live, how they work, how they spend their money, how New Yorkers find love and cope with depression. It seems to me that many Belarusians are interested in the topic of the life of "ours" in America. Only when everything is fair, and not continuous enthusiasm ", writes Ksenia for Tut.by.
New York Women
Comparing how women in their thirtys look in New York and Minsk, one has to admit that the former are both slimmer and younger.
"Sure! With their capabilities! " - you say. But let's take the ladies from Park Avenue who have not successfully married, but women with average incomes, who, like Belarusians, cannot afford mesotherapy and Botox injections, who do not dress in boutiques and do not buy shoes for four hundred dollars a pair.
A typical New Yorker is a woman of 32-38 years (she may be more, she just looks younger than her years), of medium height, slim build.
In summer, she is dressed in a blouse, light-colored trousers, a dress of simple cut, loose tops in discreet colors. In winter - in black leggings tucked into flat-soled boots, a blouse up to mid-thigh length, with a capacious Louis Vuitton bag on the shoulder. Such bags in New York, even in second-hand stores, cost under a thousand dollars, so many city dwellers do not consider it shameful to purchase a quality fake in Chinatown. She slightly unlaces her boots, tying the ankle with laces; she prefers "boyfriend jeans" loosely hanging on the hips with rolled-up trousers over skinny jeans. Almost no one wears leather and fur in New York, preferring down jackets and parkas in practical colors.
The typical New Yorker has an independent look, an even posture, her eyes are tinted, her hair is cleanly washed and rarely straightened with an iron. This is an odorless woman: American women use perfumery very sparingly, and you can smell the perfume only by approaching them at a fairly intimate distance. They know how to wear jewelry - two or three rings on a finger, pendants, bracelets. Plastics and Botox injections are not abused: there are not many women with stretched "cat-like" faces, the effect of a bee sting on their lips, and a silicone breast sticking out with a stake.
Shopping our imaginary city dweller makes in stores affordable brands: H&M, Mango, Abercrombie & Fitch, Urban Outfitters, J Crew, Uniqlo. Cosmetics and personal care products buys online stores Sephora, there are such on every corner. Having entered there "to look around", you will certainly stay for an hour, or even two.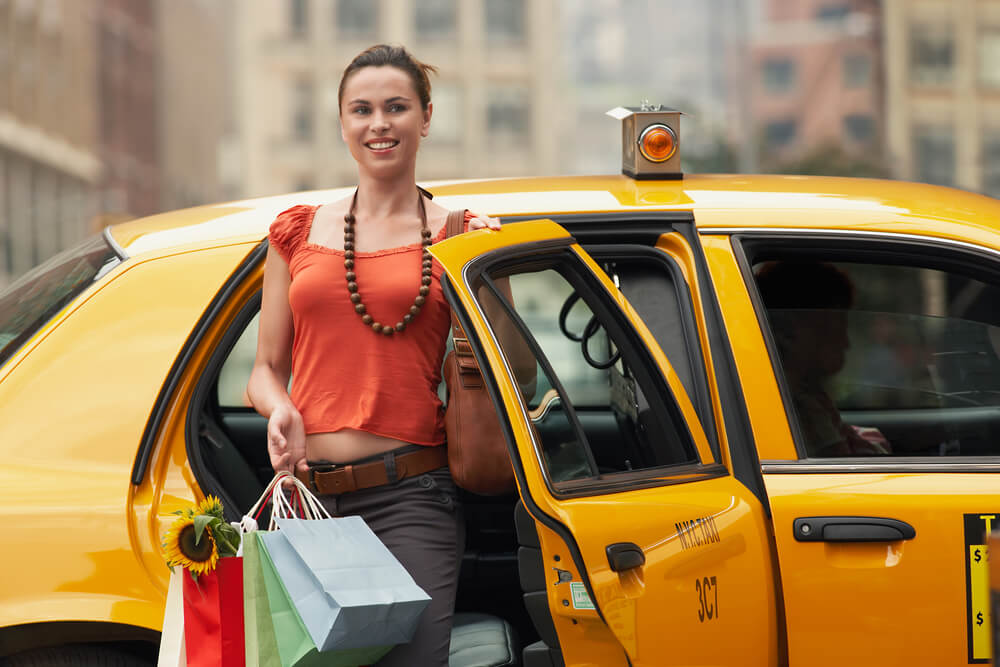 There are stands with hundreds of probes in the middle of the store (lipsticks, eye shadows, foundation creams, mascara, perfumery, etc.), disposable brushes, applicators, sponges, napkins, makeup remover and alcohol for disinfecting hands. Under the mirrors of the button - you can see how the face will look in the moonlight, daylight, with electric light, in the twinkling of candles ... Salesperson makeup artists are happy to please, advise and make free makeup (with the expectation that you will get your favorite makeup).
Middle-income women who have a well-developed sense of style do not allow them to dress in impersonal synthetic novye from department stores, choose wardrobe in "thrift stores", Of which there is a huge number in New York.
Concept "thrift stores"Is fundamentally different from second-hand stores: high-quality, often designer items in excellent condition and without the characteristic powdery smell are collected here. Fashionistas exchange clothes with each other - they give the store tired clothes for sale, and if it passes the "style control", the owner is paid from 30% to 50% of the price of the thing.
Panties are not heaped with scarves and jeans; underwear is not sold here at all. This is the same fashion store, but with more pleasant prices.
On the subject: 'Americans don't meet by clothes': how I moved to New York and changed fashion habits
For example, an exit dress from a Japanese designer will cost a fashionista $ 70-100. Casual can be purchased for $ 30- $ 70. Stylish short coat - for $ 80-200. Cashmere sweaters, silk blouses, and fun print pullovers sell for between $ 40 and $ 150. Stylish T-shirts can be purchased for $ 15-25, a vintage handbag for only $ 70, Manolo Blahnik shoes for $ XNUMX.
Bodybuilding "cheap and cheerful" in New York means jogging.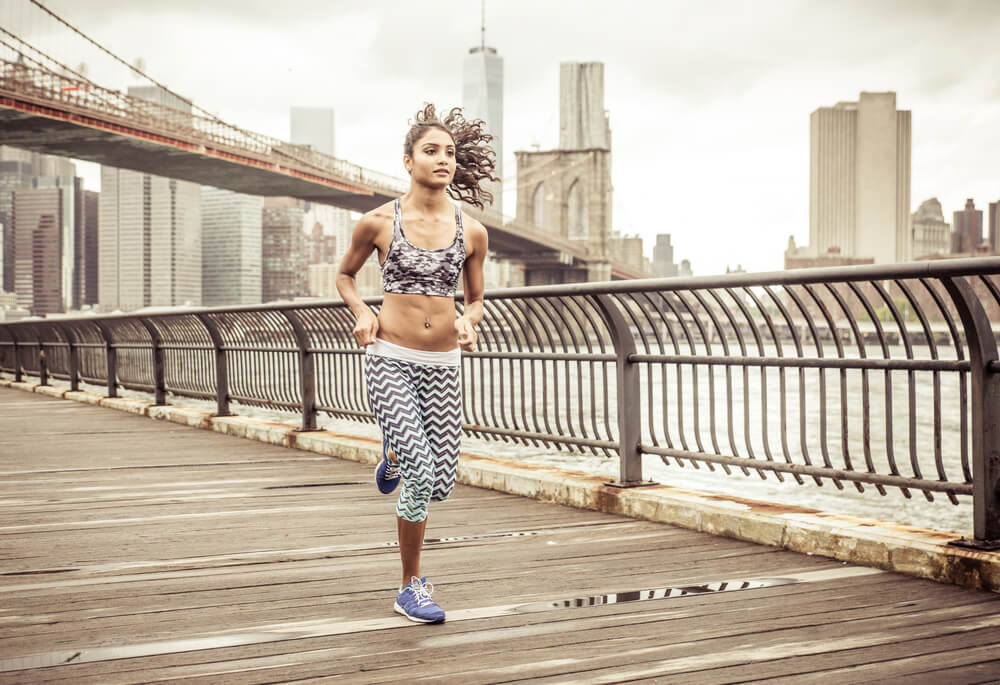 Running is such an important part of urban culture that even some people celebrate the New Year in the so-called "race to the future" - across the bridge from Manhattan to Brooklyn. City parks and embankments are filled with running women pushing strollers in front of them, retirees hung with all sorts of gadgets to measure heart rate, mileage and calories burned, muscular torsos of guys and shaking buttocks of girls in short sports shorts.
The fashion for yoga came to Manhattan long before the filming of Sex and the City. Nowadays, "hot yoga" has become widespread, where people exercise in a room heated to the temperature of a sauna. I remember walking into one of these studios. The smell of the sweat-soaked carpet completely satisfied curiosity and forever discouraged the desire to engage in this type of physical activity.
US pharmaceutical companies offer hundreds of drugs that promise to clear the body of toxins, energize for the whole day, speed up the metabolism and save 10-15 kilograms in six months of regular (who would doubt!) Use.
On the subject: 'This city is a struggle for survival': how the Russian woman of 3 lived in New York on a tour
Supplements cost around $ 20 per jar, which lasts for a month. These are two large ham sandwiches. Or five cups of latte. Or four Napoleon cakes. In general, you can afford it.
One of the latest innovations, designed to help women in the fight against obesity, is an appetite spray. As part of the spray cost 30 dollars - guaranic acid, dandelion, griffonia, green tea, some other herbs. So I see a woman at the time of a working break, who, looking at the sweet bun in the buffet, resolutely pulls out a spray and ...
I do not believe in the magical power of supplements. And in good marketing strategies - yes. For example, one of these drugs is advertised by Kim Kardashian. On the jar, next to the picture of Kardashian, it says in large letters: "With "S*****k" you lose up to 25 pounds in three months!" (about 10 kilograms). And a small footnote in barely visible print: "Provided that while using S*****k you consume no more than 1350 calories per day and exercise regularly."
An American interpretation of a Russian folk tale about ax soup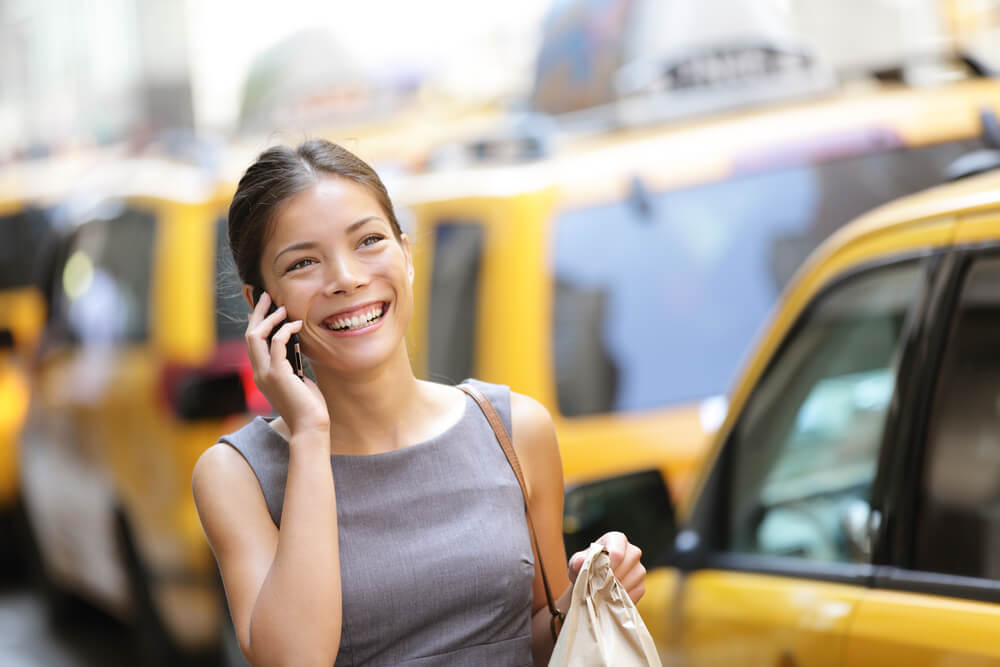 New York women are rarely seen with a cigarette in their teeth. The most inveterate habit here has almost become obsolete. Thank you for this thanks to the former mayor Michael Bloomberg - the media magnate, the founder of many charitable foundations (whose work is really visible in the city) and one of the most implacable fighters against smoking in all of American history. It was his efforts that smokers were driven out of parks, beaches, restaurants, leaving a dozen smokers in bars on the roofs of skyscrapers and a single park.
The city authorities sharply raised excise taxes on cigarettes, which almost doubled the retail price of a pack of cigarettes (now it fluctuates at the level of 11-15 dollars). Violation of the ban on smoking in a bar or restaurant entails a fine of 50 dollars, and the establishment itself may be deprived of its license.
In 2011, New York City smokers founded the CLASH (an abbreviation can be translated as "collision"). They argue that they need to be equated with minorities and their rights protected, like gays and lesbians.
Nevertheless, the "draconian" measures paid off. If ten years ago in New York 40% of residents smoked, now it is 17%, which is the lowest rate in the last half century.
And yet, the main reason for the youthfulness of New York women seems not to me that they quit smoking, began to run and experiment with fat burning supplements. It's just that they are fine with self-esteem.
They are not afraid of the prospect of never getting married. Many do not strive for this at all - they improve in what they love, lead an active social and cultural life, travel, from time to time work as volunteers, go in for sports. They do not hear from men that they are too old for them, not slim and elastic enough. Do not feel like a "stale" product. They know that if not a husband, then a boyfriend will always be found, since there is someone to choose from. If they plan to have a child "for themselves," they do not count on the help of relatives and the state. They strive for professional growth, a good salary, as this implies comfort and freedom, and freedom in America is valued above all else.
New York women carry self-esteem with a straight back, straightened shoulders and a confident look. Looking at them, I'm not at all afraid of growing up.