The article has been automatically translated into English by Google Translate from Russian and has not been edited.
New Year without an 'ugly sweater': the story of a dress that no one needs in 2020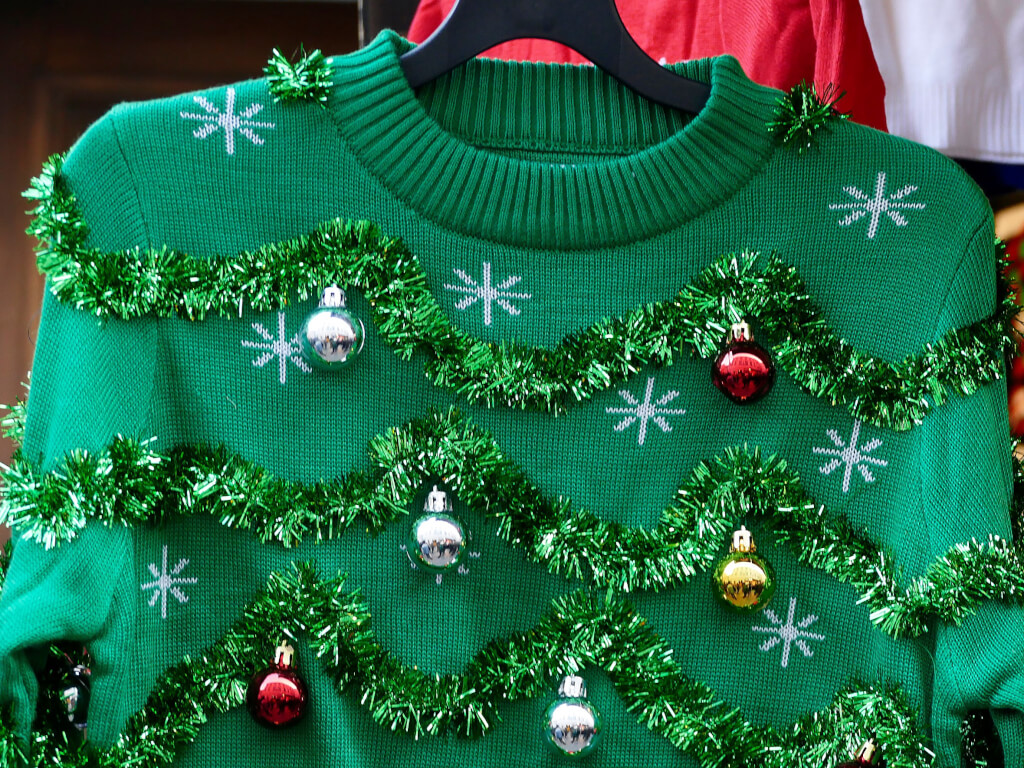 Two years ago, social media users sympathized with Canadian actor Ryan Reynolds, who was joked about by his colleagues Jake Gyllenhaal and Hugh Jackman: they invited him to a party and said that all the guests would be in stupid New Year's sweaters, so the unsuspecting Reynolds dressed in a gold jumper with bow. When he came to the party, it turned out that he was deceived - all the guests were dressed normally.
Social media users supported the actor in the comments to his post on Instagram and began uploading photos in the same sweaters on Twitter.
Especially resourceful people came up with memes, comparing Reynolds' disappointed face with the impression of the past 2018 and the expectations of the upcoming 2019.
Two years later, Reynolds recovered from the prank, even was able to turn the jokes about sweaters to his advantage: he launched a charity event in support of sick children and dedicated it to this topic.
"Ugly sweaters. An NHL star who will end up sticking a rusty skate blade in my face, "Reynolds said about this piece of Christmas wardrobe.
In the promo video, he appears in the same bow-knot sweater as in 2018.
New Year's woolen sweaters with deer, snowflakes and Santa Claus, as if embroidered by the hand of a caring grandmother, have long been the subject of jokes. After all, this is not so much a fashion trend as a tradition to give a funny sweater for the New Year, which a person will wear at most once a year, or even throw it into the far corner of the closet until better times. The most eccentric sweaters are decorated with lights that run on batteries. It was customary to wear such sweaters to work or corporate parties on the last day before Christmas. But 2020 has forced to rethink the tradition that was ridiculed in the movie "Diary of Bridget Jones" in the early XNUMXs.
On the subject: How American Christmas is Different from Our New Year: An Immigrant's Opinion
The fact is that this year almost all corporate events and New Year's parties were canceled due to the epidemiological situation. As a result, sales of themed sweaters dropped.
Despite the fact that supermarket chains Lidl and Microsoft have unveiled new designs for models of "nostalgic" sweaters with a saxophonist and supermarket symbols, sales in the UK were unusually sluggish. Marketers attribute this to a general decline in the economy.
"When the pandemic first hit us in March, we saw a sudden 80% drop in sales," said Nicklaus Morton, co-founder of seasonal clothing store Tipsy Elves, which sells a Kim Kardashian-style Santa Claus sweater with a cartoon of saxophonist Kenny G. depicted shirtless, with the slogan "sexy Christmas". "Since 2011, sales have only increased every year, but I feel that in times of economic uncertainty, people tend to spend less money on things they can do without."
In addition, many probably still have loose sweaters from last year. And this time you can do without them altogether and celebrate the New Year in pajamas, because there is still nowhere to go.
According to experts, sweaters have lost their function due to teleworking and the cancellation of corporate events.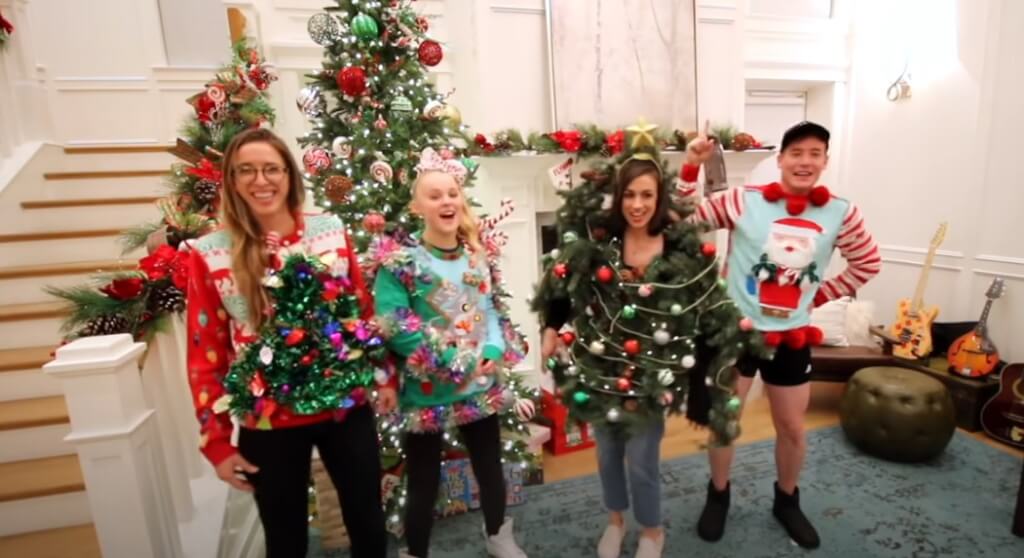 "Since few people have been buying office clothes for the past few months, since no one knows when telecommuting will end, people have not seen the point in New Year's sweaters," says Professor Angela McRobby of Goldsmiths University in London.
"Previously, sweaters signified a long-awaited but temporary escape from the office for the New Year holidays," she continued. Now that most people already work from home, they have nowhere and no need to run away.
Now, instead of an ugly sweater, most people buy Christmas jumpsuits, pajamas and home clothes, since they mostly spend time in the apartment and in bed, and not on the street.
"As people become accustomed to the 'new normal', finding joy, optimism and celebration becomes more important than usual," says Nicklaus Morton. "Only now, you don't need a cozy sweater with deer to feel the holiday - pajamas with a New Year's print are enough."
The tradition of giving and donning a Christmas sweater originated in the UK in the 1960s, when singers such as Val Dunican performed in cozy embroidered sweaters on TV Christmas episodes. In the cinema, this wardrobe item appeared even earlier - in the 1940s. In the black and white film "Serenade of the Sun Valley" in 1941, such a sweater was worn by the artist John Payne. In the 1980s, it was worn by the character of Jim Carrey in Dumb and Dumber, which was supposed to emphasize the naive and eccentric nature of the character and the complete lack of a sense of style.
On the subject: What Americans cook for Christmas: 5 recipes for holiday dishes
In the 1990s, New Year's print sweaters were reborn in the hipster wardrobe.
They turned into an anti-fashion trend - in "grandmother's", deliberately irrelevant clothes, one could show the ironic attitude to the surrounding reality inherent in hipsters.
"It was about some kind of pursuit of authenticity, everyday life and liberation from the relentless demands of fashion," adds MacRobby. Sales of these sweaters peaked in the 2010s, when Topshop reported a 54% increase in sales between 2011 and 2012. In the 2010s, such sweaters even appeared at Givenchy, Moschino and Chanel shows.
By 2017, Beyoncé began selling these sweaters under her own brand, and in 2019, Taylor Swift sported a Christmas pullover for her 30th birthday. Now December 21 is the day of the ugly sweater, and the concept of wearing it has gone beyond the New Year holidays.
"Now they are appealing to some kind of shared cultural values ​​that they look at with fondness," McRobby said.
This is in line with the sweater-philanthropy connection: Last year, not only did Ryan Reynolds make the Christmas wardrobe the hero of a campaign to support sick children, but singer Leona Lewis also created a line of sweaters in favor of an animal shelter.