The article has been automatically translated into English by Google Translate from Russian and has not been edited.
'She owes nothing to anyone': how Paulina Andreeva drove the married Fedor Bondarchuk crazy
She flew into the world of big cinema with a song - literally. Having performed a cameo role in the acclaimed TV series "The Thaw" by Valery Todorovsky, she nevertheless performed the title composition for this serial film. And how she did it! The next day, the song was sang by everyone who at least once heard it. After that, the roles fell on the girl as if from a cornucopia, and on the horizon of her personal life, not a prince loomed, but a real king from the world of cinema. What did Paulina Andreeva do? We find out, remembering the biography of the actress together with Lady.tut.by.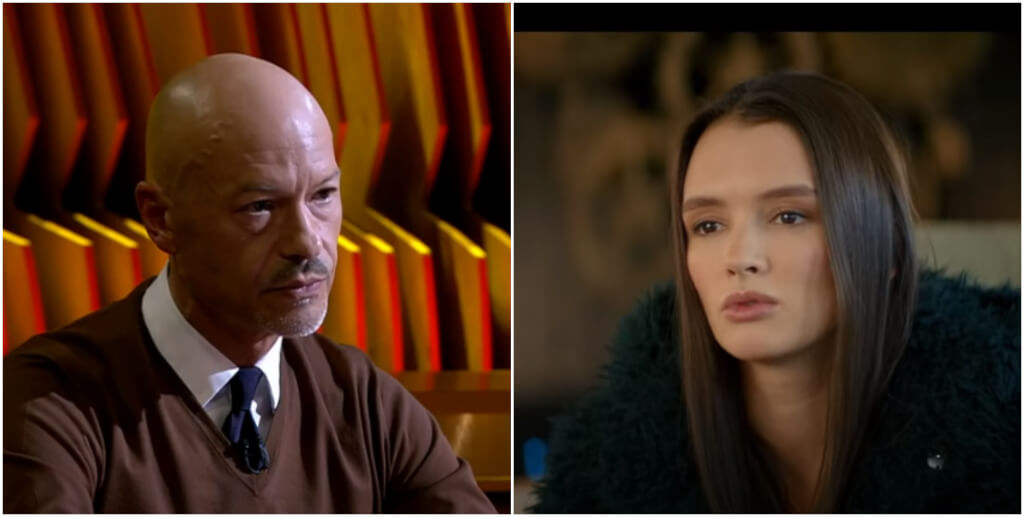 Paulina, and in fact Ekaterina Andreeva, is a native Petersburg woman. Father is an entrepreneur, mother is a landscape designer. Katya grew up in a pleasant but noisy company of two younger brothers in her parents' house on Vasilievsky Island. After leaving school, she entered the Faculty of Journalism, however, she soon became terribly disappointed in her future profession and still dislikes the press.
"When I graduated from school, my mother said:" First, master an adequate profession, and then go to the theater, if you don't change your mind. " For some reason, she decided that a journalist was an adequate profession. I studied at the Faculty of Journalism at St. Petersburg State University for two years. And one day I got up in the morning with a feeling - that's it, it's time. Journalists - my failed colleagues, however, left me little chance to love, respect and trust them. Well, this is a profession, "explains the actress.
Ekaterina moves to Moscow and almost instantly enters the Moscow Art Theater on the course of Roman Kozak and Dmitry Brusnikin.
"I had a difficult period, and I was daring, wayward. Surprisingly, no one can imagine this. The image of the lyrical heroine "unstuck" from me in the second year of the Moscow Art Theater School. My masters Roman Efimovich Kozak and Dmitry Vladimirovich Brusnikin concluded: "We took you as a lyrical heroine, but it seems that there is a discrepancy. Not really, not really, to put it mildly. "
While studying at Catherine, the pseudonym Paulina appears. Perhaps the aspiring actress was worried about the association with the namesake - the news anchor on Channel One. And already as Paulina Andreeva, she began to quickly make progress on the theater stage. As a student of only the 3rd year, she got into the team of actors in Kirill Serebrennikov's production of "Nearby" on the stage of "Snuffboxes". After graduation, Paulina was admitted to the troupe of the Moscow Art Theater named after A.P. Chekhov. Here she was immediately expected to participate in the performances of "House" based on the play by Yevgeny Grishkovets, "The Master and Margarita" by Mikhail Bulgakov.
On the subject: 'For normal women at 50, life goes on': Svetlana Bondarchuk spoke about ageism
In the movie, Paulina made her debut in the crime series Law & Order. Then she played the role of the young heroine Lyubov Tolkalina in the Crazy Angel melodrama. Well, the girl's next work became truly stellar. In the series "The Thaw" by Valery Todorovsky, she got a rather passing role of a restaurant singer. The composer of the picture Konstantin Meladze, hearing the actress singing, suggested that she herself perform the main soundtrack, and not just open her mouth in the frame:
"She has never sung before. We recorded the song twice. At first she sang it just for me to figure out how it might sound. And the second time, she recorded the song completely after filming. The difference was enormous. Having lived the role, she already sang just flawlessly. Such a miracle. With the second song, the task was more difficult, all the actors were singing there, moreover, to the accompaniment of an orchestra, similar in composition of instruments to Utesov's orchestra. And they needed an exact stylization for 1959-1961, "explains Konstantin Meladze.
Paulina was showered with offers of cooperation. She stars in the disastrous, albeit very beautiful urban fantasy Dark World: Balance. In the historical drama "Gregory R." Paulina plays Irina Yusupova, and in the erotic thriller "Locust" - the main role with an abundance of bed scenes.
The role in the detective series "Method" (2015) was happy. The project turned out to be incredibly successful. The famous actor Konstantin Khabensky became a filming partner.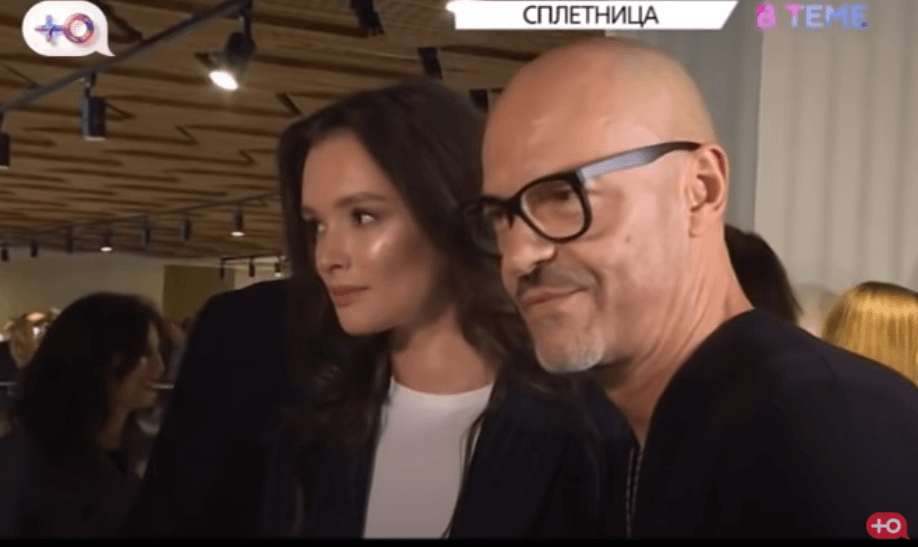 Around this time, the secular public and the media began to discuss the actress's romance with the famous director Fyodor Bondarchuk. The couple rejected for a long time, but then, when Fedor suddenly for the public, after 25 years of marriage, broke up with his wife Svetlana, declassified the relationship.
"I first saw Paulina in the play" No. 13D ", - Fyodor Bondarchuk said. - I was invited to the premiere of the new version by my friend Igor Vernik. And there I noticed the actress Paulina Andreeva - she stood out, stood out a lot. "No. 13D" is developing at such a tempo that it would be very difficult for me, for example, and Paulina on stage combined beauty, comedic and cosmic speed. In my opinion, it has a rare theatrical texture. Then there was a film market in Sochi, where Sasha Tsekalo presented his project "Locust". This is such a psychological thriller with many explicit scenes, in which the main roles are played by Pyotr Fyodorov and Paulina Andreeva. I also said to Tsekalo: "You are crazy - to show such an unprepared conservative Russian public!" This bold role also singled out Paulina for me. Then Moscow made some noise about the Method series. And then we just met. "
The first joint publication took place at Kinotavr in 2016. The director and actress walked arm in arm along the red carpet. A photo of a happy couple instantly flew around all publications. And the ex-wife of Fyodor Svetlana put this picture on the cover of the glossy edition of the Russian version of the HELLO magazine she leads.
"It was Kinotavr, their first release, and the next day I ran to the editorial office and said:" Quickly put this on the cover! " My editor-in-chief says, "Sveta, are you sure?" "Of course yes! They left, "I replied. In general, it was obvious to me. After that Fyodor called me and said: "Sveta, you're cool." Well, really, it was a beautiful cover. There are some professional things, and it's more honest like this, rather than trying to pretend that this is not. This is stupid".
The additional popularity that fell on the actress did not please her at all. The regulars of social networks brought down a stream of accusations on the head of the actress, the main one of which was "cinema through bed".
"Exactly from the moment when Fedor and I entered the red carpet of Kinotavr, I began to learn a lot about myself. There began to appear interviews with unfamiliar classmates, neighbors in a St. Petersburg apartment, a distant relative of my mother's friend's sister. I instantly turned out to be a mediocre actress, it turned out that I had a lot of physical disabilities: everyone was sharply agitated by the shape of my ears, for example (withscattered). Psychics on the Internet began to massively predict the future for us, fortune-tellers, astrologers, palmists, mystics of all sorts - no one was left on the sidelines. Do you see what madness started? If we are talking about such "dividends", then without them I lived much better. I was freer until only those who watched a play or film with my participation knew me, and did not read it all. There are different forms of popularity. The first suits me better. This is how romantic I am, "says the actress.
Fedor reacted more restrainedly, but still could not hide his irritation:
"She is an absolutely independent creative person. I have not done a single project for it. She played in The Sleepers because the director Yuri Bykov and Paulina had already worked on The Method, it was his choice. In "Myths about Moscow" by Sasha Molochnikova Paulina was approved even before Art Pictures decided to join the project. These stories make it clear that Paulina has her own life, directors and producers. Theater is generally only its territory, it is unknown to me, and I would rather be ready to recognize it, explore, but not influence in any way. I am just glad that Pauline has an independent life, and I can only help her with advice ".
The couple's affectionate relationship developed rapidly. And after Fyodor's public confession: "They wrote about such girls in novels. Not our century. Dignity, decency, honesty are not empty words for them "- everyone started talking about the imminent wedding.
So it happened. On September 17, 2019, the couple gathered 200 gueststo share with them the joy of the celebration of a legal marriage. Bondarchuk did not skimp on an expensive gift: Paulina's wedding ring cost several million Russian rubles. All secular Moscow gathered at the event. The wedding was hosted by Konstantin Khabensky and Igor Vernik. The spouses took an oath of eternal love and fidelity on the stage of the historic home Theater of the Yusupov Palace.
On the subject: Ex-wives: what Ksenia Sobchak, Irina Meladze and others say about their ex-spouses
Each of the guests received a gift from the spouses a hangover bag with chewing gum, headache remedy, plaster and eye patches: "Don't hold back. Be nice and drunk! Hugs! Fedor and Paulina ".
A year has passed since the wedding, which is not enough for creative people. But, judging by the words of their entourage, Fedor and Paulina are absolutely happy. Everyone is immersed in their own creative projects. He is in the film industry, she is on the set and in performances of the Moscow Art Theater.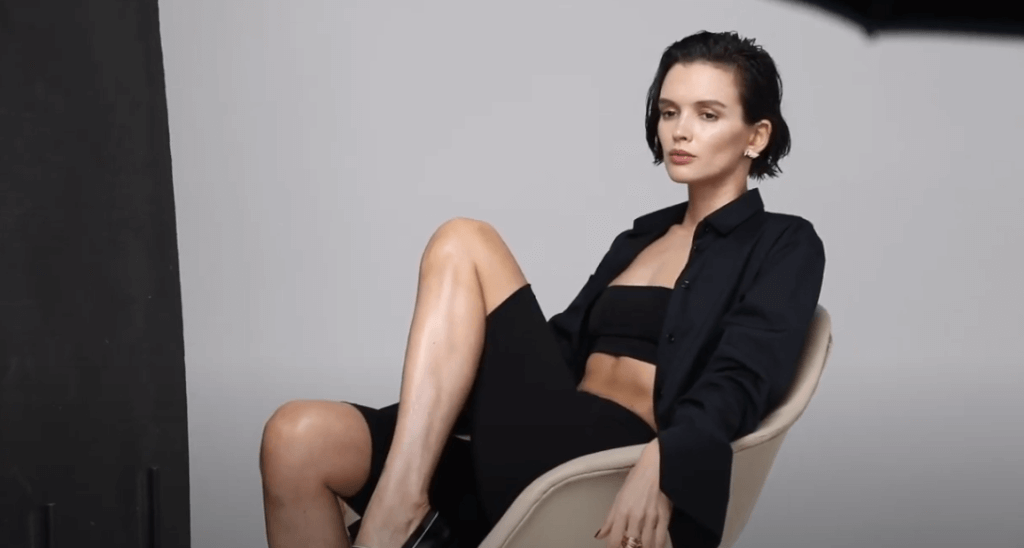 "Despite the fact that Fedya is one hundred percent leader, we still exist in dialogue, not in monologue and directives. I must say that I myself did not fail to polish, but justly and naturally I concede my position to him, I like it. Well, not so long ago I seem to have learned to say "no" - a good word, you need to be able to pronounce it. He is good at separating home and work: when he comes to the office, even the timbre of his voice changes. I myself sometimes start to be afraid of him when I visit Art Pictures, "says the actress.
When asked whether the couple will soon delight their fans with the news of the addition to the family, which many have been expecting from them in recent years, Paulina answers categorically:
"No woman owes anything to anyone. As well as no man. It seems to me that if we ourselves understand this very clearly, then those around us will not have any questions for us. Frankly speaking, I do not plan what I want to achieve, for example, in ten years. I try to live with the feeling "I'm doing well" today. Of course, the main thing is not work. In 10-20 years ... or even at some age I want to come with the feeling that I have remained a decent person, have remained myself. I think this is the most important achievement in the modern world. Not roles, not money. I am absolutely sure of that. "