The article has been automatically translated into English by Google Translate from Russian and has not been edited.
Unholy saint: like princess Diana broke her life
Twenty-one years ago, on the night of August 31, 1997 in Paris, 36-year-old Princess Diana of Wales died in a car accident. Many years have passed, but to this day this woman is remembered - albeit in different ways.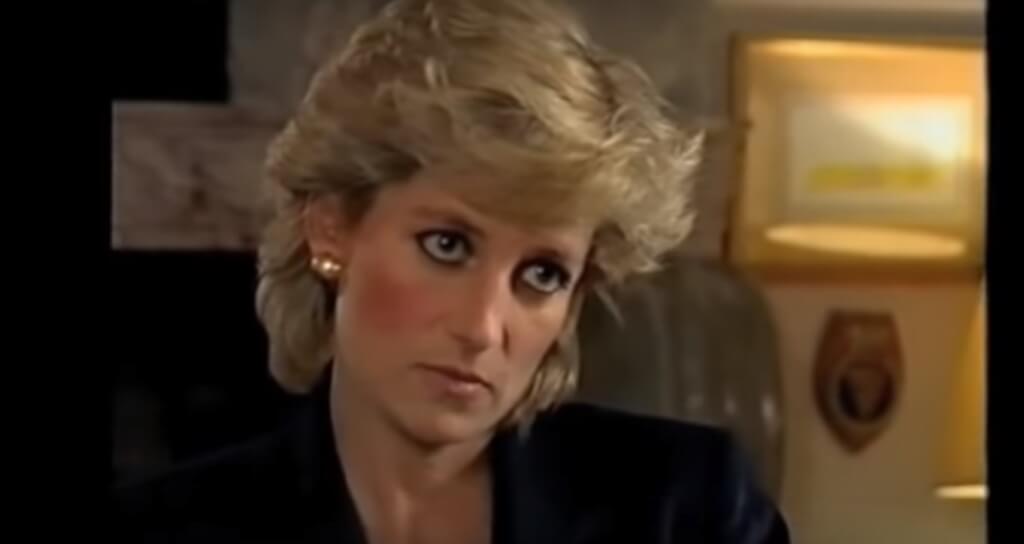 Some deify the late Lady Dee, others consider her an experienced manipulator, who built the image of a saint against the background of a conflict with members of the royal family, whom the public did not like. You can argue for a long time about where the truth is, but the fact that Diana made several fatal mistakes in her life that ruined her life and those around her is undeniable.
Married prince charles
Now it seems incredible: if Diana had not married Charles in 1981, the world would never have known about her existence, says the blog Spletnik with reference to Marie Claire. It is unlikely that the shy, mediocre girl who failed the final exams at school and barely stretched out one semester in college could have achieved the transcendental popularity and adoration she had in the status of the wife of the Crown Prince. Contrary to popular belief, Diana was not rich before the wedding. Under British law, peer titles (including the title of Count Spencer), along with all movable and immovable property are transferred exclusively through the male line. Diana had a younger brother, Charles, and two older sisters. The boy inherited everything, the sisters got married quite successfully. As for the future princess, then her fate could be very modest.
In the year when she became the official girl of the Prince of Wales, Lady Dee had lived in London for a couple of years, first with her mother and then in the apartment that she had been given for the 18 anniversary. And since she didn't have much education, she took on any job, nowhere, however, she didn't linger for long: cleaned her elder sister and some of her friends for money, helped organize parties, worked as a dance instructor for teenagers, as a nanny for US expats Robertson, a teacher's assistant at the Young England School and a kindergarten assistant. This is the track record for Lady Diana Spencer by the time she was actively promoted to the Prince of Wales.
The situation developed almost as in the classic novel of Jane Austen: the girl repeatedly turned out to be in the right place at the right time. All she had to do was to catch Prince Charles's eyes (to whom the Court was actively looking for a bride) and at least to say something. Given the proximity of Diana's grandmother to the Queen Mother, as well as the neighborhood of the Spencer family estate and the royal residence in Norfolk, this was easy to arrange. Charles paid tribute to the modesty and sensitivity of Diana, but, of course, did not plan to either develop a relationship, much less marry her. However, information that the prince allegedly found himself a new girl, with someone's light hand turned out to be the property of journalists. The relationship of Diana and Charles became the subject of speculation in the press.
The point in this matter decided to put Prince Consort Philip. Since the living human communication between father and son was not honored by the Duke of Edinburgh, he wrote a stern letter to the senior heir in which he demanded to protect the good name of the girl, as befits a man. Prince Charles, according to his aunt, cousin Philip Pamela Hicks, took it as an order: he made a proposal to Diana, which Lady Spencer, who had known the prince for only a few months and had nothing to do with him, accepted without hesitation. In an interview on the official announcement of the engagement, Charles said that he was genuinely amazed that "Diana was ready to rely on him." But the sarcasm of these words became obvious and understandable only after many years.
Overvalued yourself and underestimated Camille
In the Windsor family, it is not customary to cry even at the funeral of the closest people. But already at the wedding - even more so. Even if this wedding means the collapse of all your dreams of a happy life with the one you really love. Charles wept his tears for Camille Parker Bowles on the eve of "Weddings of the Century." By that time, their obstacle affair had lasted 9 for years. What, of course, Diana knew, the last two years living not in a deaf village, but in London, where this kind of information always hit the front pages of newspapers. What did 19, an early maturing bride, who had less than a year general experience with her future husband, and communication — even less, expect? What was she going to outshine Camille?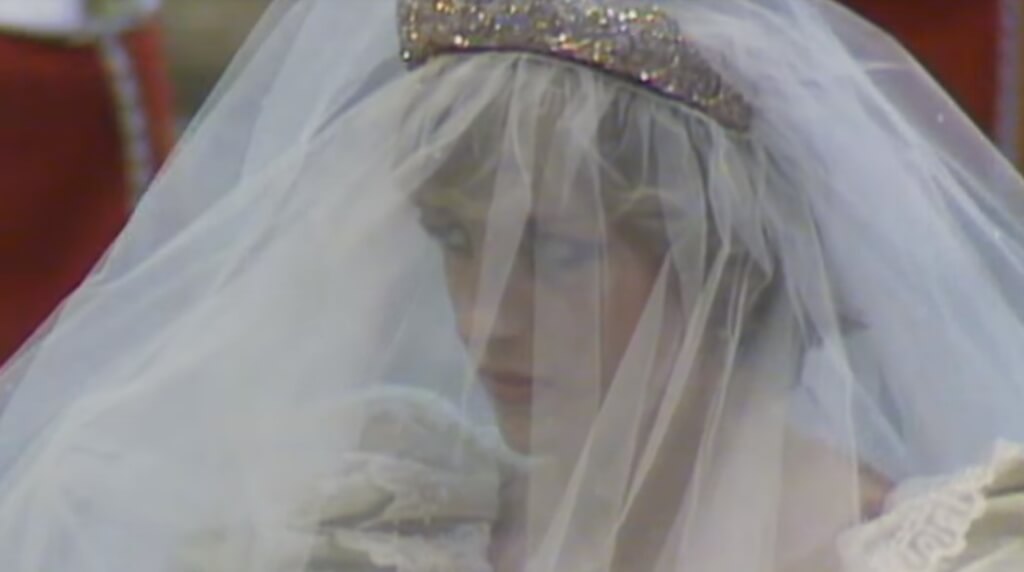 "Honeymoon turned out to be a great opportunity to sleep", ─ a phrase from a letter from Diana, written by her maid of honor 15 August 1981 of the year, 2 weeks after the magnificent royal wedding. That is, barely becoming the legitimate wife of an 33-year-old man, who for years 9 had a love affair with a rival temperamental and experienced in love affairs, Diana did not find anything better than to sleep through a honeymoon with a feeling of deep satisfaction. You can easily imagine how at this time bored by Camille Charles.
There was an intellectual and spiritual abyss between Charles and Diana. Almost 13 years of age difference had to be compensated with at least something, but she decided that it was he, Charles, who should take the trouble to "go down" to her level of development, and not to "get up" to the level of her spouse. She was not interested in the Prince of Wales hobby, did not try to make friends with his friends, criticized his habits and jeered at his piety. They literally had nothing to talk about with each other, and Diana did not know how to listen to Charles in the way that Camille did.
A remarkable fact: Lady Dee's favorite books were Barbara Cartland's love stories. Even before her marriage, she read out the book "The Bride of the King", confessing that all her girlish dreams were embodied in it. In 1993, the writer herself will say: "Diana read only books written by me. Say what you like, but it is not the best choice. " American Mary Robertson, whose Diana Spencer worked as a nanny shortly before the engagement, also recalled that she was extremely surprised at the girl's limited literary passions and even advised her to start reading The Times and the Daily Telegraph in order to be able to maintain conversations with Charles.
After it became obvious that Charles was bored in her presence, Diana made another strategic mistake (which is forgivable to a girl of her age, but, alas, does not change the final): she began to be jealous of her husband for his former mistress. This strongly ground Diana in Charles's eyes. And she, not realizing this, was inventing new reasons for jealousy and new offensive nicknames for Camilla. One of them even remained in history - the "Rottweiler". According to Diana, Camilla grabbed hold of Charles in a stranglehold, as does the dog of this protected breed. It seems that the "Queen of hearts" didn't understand until the end of her life how she always lost to a more "old" and less attractive rival.
Allowed herself to be hysterical
Numerous memories of Diana and her own confessions, made in a BBC interview in 1995, clearly indicate that Lady Dee had a hysterical personality type. For the first time in all its glory, this manifested itself when, being on the 3 month of pregnancy (and Diana became pregnant almost immediately after the wedding), she staged a fall from the stairs. Of course, everything ended well, and, to the death of a frightened Charles, the rest of Diana's pregnancy blew away dust particles from her.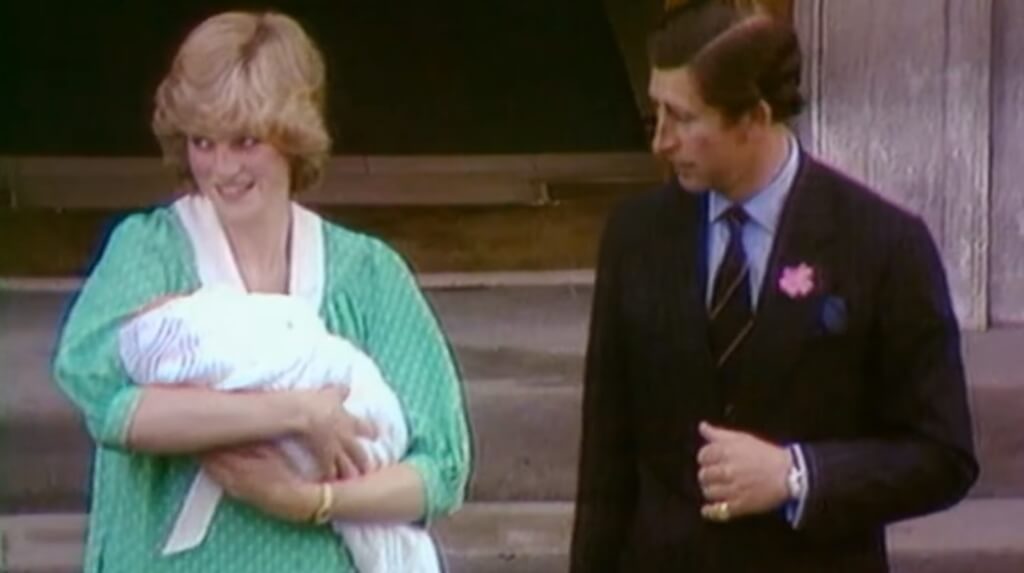 After giving birth, as the princess herself admitted, she again began to suffer from lack of attention, fell into a postpartum depression, and after she began to defiantly injure herself. True, it is that "demonstrative", and not those that could really somehow harm her appearance. In an interview with the BBC, the Princess of Wales stated that she was perhaps "the first member of the Royal Family who had ever been depressed, or at least the first to allow herself to be openly shown." Such regular "openness" shook Charles and his family away from her.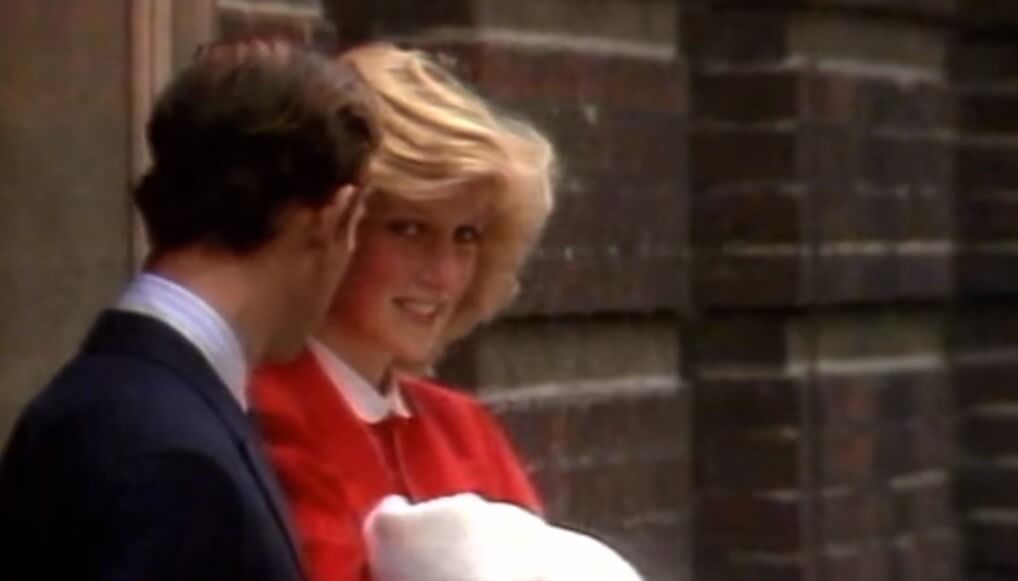 In addition to depression, Diana suffered from periodic eating disorders. She herself admitted that at the beginning of her marriage, she had been suffering from bulimia for more than four years, which was associated with dissatisfaction with her figure and with nervous overstrain due to the life changes that fell on her. Uncontrolled overeating, after which the princess went to the bathroom, in order to induce vomiting, did not add romance to the marital relationship either. Diana was sent to treatment more than once, however, as we know, this did not lead to anything, because the real problem lay in the egocentric character of the young woman, in her insatiable thirst for others to pay attention to herself and, most importantly, in her unwillingness to work on herself. In a country where the system of private psychotherapists and psychoanalysts was already well developed then, Diana chose to reflex, feel sorry for herself and blackmail others with her antics. This at first frightened and upset Charles and Elizabeth, then the shock gave way to irritation and alienation. By 1985, the princess was able to completely distance herself from her husband. Charles remembered Camille, Diana ... a redhead riding instructor.
Cheated on the future king
England, which is proud of its history, still remembers the times when cheating on her husband, the king, was equal to treason. Of course, modern Windsors are far from cutting their heads for the adulteries of their spouses, and Charles is not yet a monarch. But in the royal family, the taboo on female treason is spelled at the DNA level. Even if the spouse at the same time indulges in all serious things, the wife must remain holy. Diana could not be unaware of what her intrigues would turn into, given the status of the wife and mother of the heirs of the British Monarchy. But she, apparently, preferred not to think about it. As well as the fact that the status of her lovers (grooms, drivers, officers) further humiliates both Charles and herself.
Princess of Wales biographers counted 5 official and 6-8 unofficial lovers with whom Diana had a relationship before and after her divorce from Charles. Most of all these novels went to Prince Harry, whom journalists declared a by-product of her mother's love, as soon as it became known about her many years of adultery with a red-haired officer and riding instructor James Hewitt. And after the memoirs of the former butler, Diana Paul Burrell, who claimed that Diana preferred not to protect herself during her secret meetings with men, these rumors became completely unbearable. A simple DNA test could have stopped them, but the royal court would never go for a similar procedure. Perhaps not least because Charles and Harry's DNA really may not be the same, and no one knows what to do next, then. Fortunately for Prince Harry, thanks to his elder brother William and his wife Kate, he had already retired from the throne enough for his true origin to concern only historians and lovers of digging in someone else's dirty laundry. According to another unofficial version, the DNA test has long been done secretly, and the relationship between Harry and Charles has been proven.
Heated the interest of the press
A TV journalist, Martin Bashir, during a famous scandalous interview, reminded Diana that she was often accused of artificially inflating her interest in her own person, shocking the press in her early years of marriage to Charles. For example, she performed almost in negligee on the Covent Garden stage together with the famous ballet dancer Wayne Slip. The number was a "gift" to Prince Charles for his birthday. However, in fact, Diana pulled all the attention that the birthday boy was to enjoy.
The second time it happened at a reception in the White House, where she danced rock and roll with John Travolta - improvisation caused real hysteria among journalists and ordinary people, and Diana again eclipsed herself and her husband, and their host Reagans. Before its appearance in the royal family, its other members, including young people, had never caused such a stir, but, by the way, they behaved much less emotionally.
Even with rebellious princess Margaret, it seems there were fewer problems. Diana has always denied the fact that she plays to the public, but in reality she was flattered that she could become the first "celebrity" in the royal family. Formerly an inconspicuous girl with very modest tastes overnight turned into the wife of the crown prince and gained unlimited access to the fashion collections of the best fashion designers in the world, and at the same time to the jewelry boxes with Elizabeth II family jewels. Fashion has become another of her passion. Who else from royalty could afford to wear red tights at a formal event? Diana could. And it also went to the front pages of newspapers.
The unhealthy interest of the press was also stirred up by Diana's talkative friends, whom (and this is the most important) the princess herself allowed to talk about her difficult life in Kensington Palace. In the same interview with 1995, Lady Dee admitted that her friends had communicated with biographer Andrew Morton with her personal permission. The result of this communication was the notorious book "Diana. Its true story ", published in 1992 year. The same provocative and exciting all the hunters for the "fried" was the frank interview of Diana for the BBC channel.
Gave scandalous interview
On November 24, 1995, Diana was interviewed by the BBC. An hour-long conversation with Panorama host Martin Basheer had the effect of a bomb. Diana honestly talked about the problems that accompanied all 15 years of her marriage to Charles, confessed to bulimia, and to several suicide attempts, and even to her own infidelities, which (and this could be seen between the lines) were the result of Charles's betrayal. Diana was convinced that since she and Charles parted, she had become a "problem" for his entourage, and then even called them "enemies" who set out to complicate her life, denigrate her and give trump cards to the Prince of Wales in case divorce. "Do you think you will ever be Queen?" - "Not. I don't think ... I would rather become the queen of people's hearts ... I can't imagine myself as the queen of this country. I don't think that many in this country would like me to become Queen. When I say "many," I mean the establishment to which I belong ... ".
Against the background of all that was said about her husband and the royal family, it was strange at the end of the program to hear that Diana did not want to divorce Charles. However, at the end of the broadcast program, it was no longer in her power. After such a public removal of litter from the hut to keep afloat the broken family boat there was no point, at least the Queen did not see him. After a short time, Diana was summoned to see Elizabeth II and the issue of divorce was resolved. By the way, this is how Diana got her fortune - 17 million English pounds at a time and another 700 thousand pounds of annual maintenance allowance for servants and that part of the Kensington Palace in which she was allowed to remain as the mother of the heirs to the Crown.
According to the memoirs of Diana's butler, Paul Burrell, until the last moment she doubted that she had done the right thing by agreeing to this interview. True, there is another theory. Diana could not help but understand that a divorce would sooner or later become inevitable, and she wanted to tell people her version of why their marriage was destroyed. It was the revenge of a tired woman to her husband and his family. But the consequences of these revelations were more serious than she expected. Her sister and brother, who were close to the members of the royal family, turned away from Diana, her own grandmother and mother harshly condemned her, and finally, many doors, which she had recently entered without problems, had stopped opening before her. Few were ready for the love of the "Queen of Hearts" to lose the mercy of this Queen. And if Diana thought her life had become more complicated after she and Charles had left, after the ill-fated ether, it became her objective reality.
Going to marry a Muslim
Even before the official divorce, Diana had an affair with a Pakistani-born surgeon Hasnat Khan. According to friends and the butler, Paul Burrell, who organized their love meetings at Kensington Palace, Diana was so passionate that she seriously talked about the possibility for her to change her faith for the sake of a successful marriage. However, Hasnat considered that the princess is too in love with her star status and social life. The proposals did not come, but when the next Muslim lover arose on Diana's personal front, the Royal House tensed.
It was obvious that after the official divorce, Diana was nervous about her status and was actively searching. Dodi Al-Fayed was not the man of her dreams, but behind him were the billions of his father and the opportunity to continue leading the lifestyle of celebrity to which she was accustomed and which she had lost by the efforts of the Queen. The fact that Diana was not in love, but saw Dodi as a possible candidate for the next husband, said her friends. In the summer of 1997, Diana took both sons with her to spend holidays with them on the Cote d'Azur. And then in the press there were pictures of the heirs of the British Crown in the company of Diana and her Muslim lover. Diana not only introduced the children to a potential "new dad", but allowed them to communicate tightly. The fact that such contacts could compromise the boys, Diana, obviously, did not even think. She was aiming to arrange her personal life and, it seems, once again forgot that she ceased to be an "ordinary woman" at the moment when she became the mother of the heirs of the Crown, and even a divorce with Charles could not change anything here.
Elizabeth and Dvor were in a panic: considering the impact on the sons of an unbalanced outrageous mother, what would happen if Diane accepted the Muslim faith (which she herself allowed as a sacrifice for a successful marriage)? What would have happened if William and Harry had half brothers and sisters Muslims? And this is not a question of tolerance towards people of another religion, it is a matter of life and death for the monarchy, one of the pillars of which is Protestantism. In the summer of 1997, it became clear that Diana, in her pursuit of privacy, was becoming dangerous for her own children. Princes William and Harry had a different fate, and they could not have become the stepchildren of a Muslim billionaire.
Was the death of Diana a planned action or a tragic coincidence, but her death, of course, was a great relief for the Royal Court. The flighty, unstable, rushing from one extreme to another, the princess playing to the public turned out to be a black sheep in their herd. And it is not known how else her story could end if it did not break in that Paris tunnel.