The article has been automatically translated into English by Google Translate from Russian and has not been edited.
'I did not expect such a sentence': Efremov, sentenced to 8 years, gave his first interview from the pre-trial detention center
'10.09.2020'
Source: Facts
Mikhail Efremov, sentenced to eight years in prison for a drunken road accident, spent the first night in the Moscow SIZO No. 5 "Vodnik". About how he reacted to the sentence and what his impressions of the first day in captivity are - the actor told in an interview. Facts.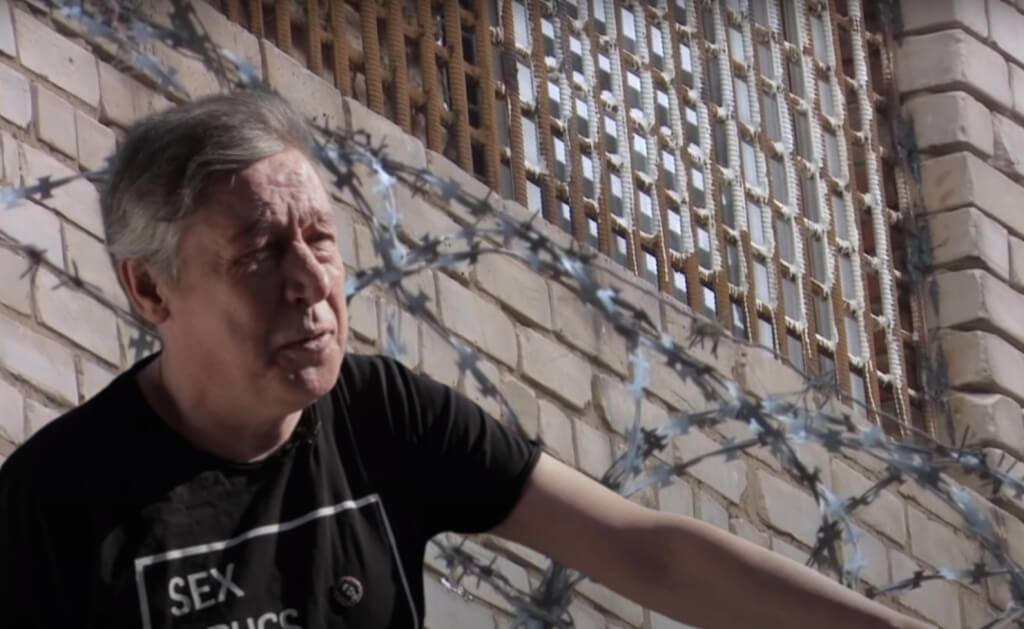 The actor is placed in a standard smoking cell with eight seats. There are two prisoners with him. The cell has a large table, a shelf with books, a TV, and a radio. In the evening, Efremov watched football. He prefers not to see news about himself. Paid set meals can be ordered by inmates.
The actor was clearly not ready for such a severe punishment, he was crushed and did not fully realize what had happened. The publication MK.ru writes about this, whose journalist visited Mikhail Olegovich in the isolation ward and took his first interview. They spoke in the short-term meeting room.
"I did not expect such a sentence. The lawyer set me up for these 8 years. He promised one thing, but another came out. And we didn't seem to renew the contract, I thought another lawyer would come, but he came again. And so he assures that the appeal must be filed on the last day. He wants to send it by mail so that the date is fixed there. Then, according to him, we will not expire. It's all kind of strange. It seems to me that it is risky, "says Efremov, confused.
He asks to contact his wife Sophia, the only one he now trusts.
"Ask your wife - why didn't another lawyer come to me? I only trust my wife. Pashayev says that she allegedly sent him. Is it so? There is no connection with her. How do I know what's going on? "Said the actor.
At the same time, Elman Pashayev denies information that Efremov has stopped working with him.
On the subject: 'Bear, pray': what do his wives, children and friends think of Efremov's sentence
Efremov says that he feels fine, he received the first transmission. She does not complain about food: for dinner they gave mashed potatoes with herring, for breakfast - oatmeal. But life worries him least of all. He says he thinks about the verdict. He has been sleeping very badly since the accident.
"I have been sleeping badly during the last months after this happened. Here they gave me valerian for the night. It didn't help, "Efremov said.
He met two inmates, but so far he cannot communicate, he has withdrawn into himself.
"I want to get lost… To lose consciousness," Efremov said in a conversation.
Recall that the court sentenced Mikhail Efremov to eight years in prison in a general regime colony. He is in jail, waiting for the verdict to come into legal force. It is possible that the actor will stay here. He has already agreed with the administration of the isolation ward to speak to the officers and prisoners, to read the play "Par".
Epic, but the other day a short film "The Trial" was released, in which Efremov played the role of a lawyer. This is the last role of the artist before the conclusion.