The article has been automatically translated into English by Google Translate from Russian and has not been edited.
'I do not think that I am more capable than others': how an American built a billion-dollar dress rental business
"There is such a myth: the more successful a woman, the less men like her. It's just ridiculous, "says the CEO of Rent the Runway. American Jennifer Hyman tells the success story Forbes woman.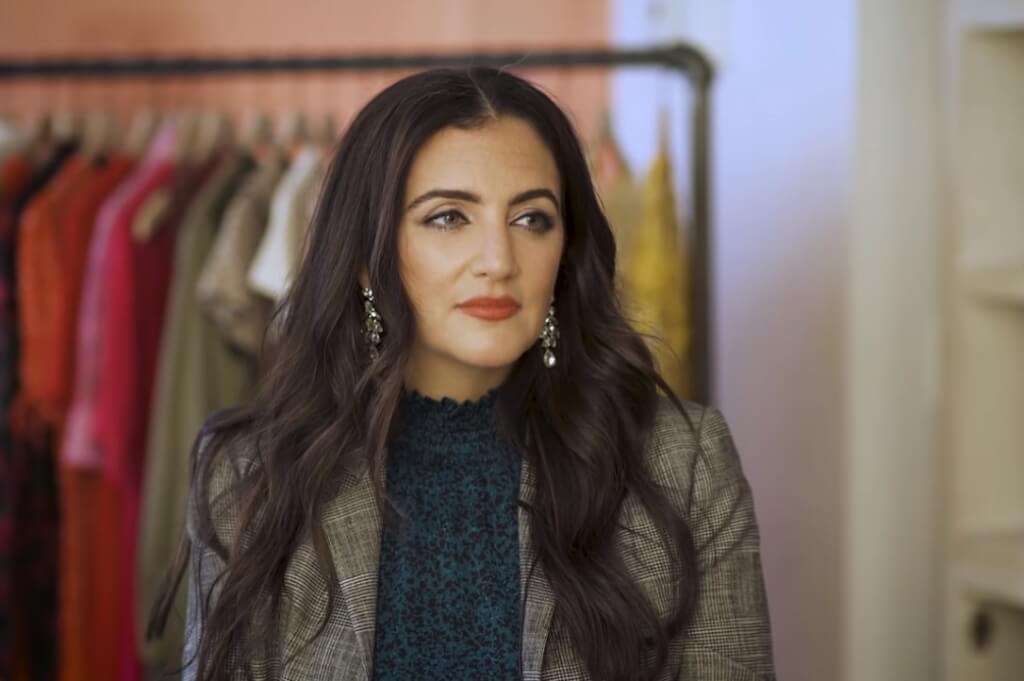 "I want to convince you that you can achieve everything right away," said Jennifer Hyman, founder and CEO of the popular Rent the Runway evening gown rental service. She remains one of the few entrepreneurs who managed to build a billion-dollar business empire. At the same time, Hyman is the first woman in the world to lead a unicorn in her ninth month of pregnancy.
"You can have the life you have always dreamed of," adds the American. Today, outdated stereotypes are just one of the many challenges faced by women who want to build a successful career. So Hyman is trying to debunk the myth that successful women must make a choice between a fulfilling career and achieving goals that go beyond their professional aspirations.
The Harvard Business School graduate founded Rent the Runway, an evening dress rental service, in 2009. Since then, she has scaled her business, attracted 11 million clients and $500 million in funding, and revolutionized the $2,4 trillion global fashion industry. Big changes have not spared her personal life. Hyman emphasizes how important they were not only to her personal growth, but also to her success as a leader.
"My whole life has changed. I am married and I have children. There is much more balance in my life now than in the early days of Rent the Runway. But that doesn't mean there's less work to do. I work just as hard. In my opinion, it is extremely important that, in addition to work, there are other things in your life that you would be as passionate about as work," the entrepreneur believes.
Hyman admits that in the past she was afraid that due to career ambitions, she would not be able to build a family: "I really thought that if Rent the Runway succeeds, then I will not be able to meet someone and get married."
"There is a myth: the more successful a woman is, the less men like her. It's just ridiculous," adds the CEO of the popular service. Today, Hyman sets an example for other women and proves that "moving up the career ladder or starting your own business" does not mean lack of success in other areas of life.
On the subject: "Want to know who you are - go to America!": How a Russian woman created a successful business in Los Angeles
She emphasizes: "Not every woman wants to get married and have children. Some want to focus on sports and run a marathon, others want to travel the world. However, when people see a woman who really manages to maintain a balance between personal life and work as the CEO of a large company, they understand what a real job is and what a person can basically achieve, "says the entrepreneur.
Talking about his achievements, Hyman draws attention to the fact that the main factors of her success are flexibility and the ability to overcome difficulties. These qualities were instilled into her by her parents, who were always optimistic about the difficulties.
"One of my younger sisters has autism. This has had a significant impact on our family's lives. My parents believe they can handle anything. They always look to the future with optimism. They don't care what happened today, because tomorrow will be a new day," she explains and notes: "I think that my parents are the most cheerful and positive people I know. Every day I try to learn from them."
During the interview, we discussed entrepreneurship, which Hyman compares with "fun American racing," as well as her unwavering self-confidence and how she proves to the world that success is not uncommon. Key quotes from Jen Hyman's interview are listed below.
About own vision:
"It seems to me that in attracting interested investors and partners among clothing brands, we made every effort to prove in practice how important it is for us to achieve our goals. When I spoke with investors, I did my best to fill them in on our plans for every aspect of running the business. I also talked about all the goals I set. And after three months, six months or a year, I met with them again to tell them that we had achieved the goal. I didn't just want to prove that our company has the right vision. I tried to let them know that as the founder of Rent the Runway, I could take this idea and turn our project into something more."
About personal growth as a leader:
"Before, I made only my personal contribution to the development of the company. Then I became a leader for the employees of Rent the Runway, each of whom made his own personal contribution to achieving the goals. And then I became a leader for other leaders. This is a very interesting process. In the early days of any company, everyone tries to complete as many tasks as possible, from taking out the trash to editing emails. Then the number of employees gradually begins to grow to 50 or 100 people. At this stage, the team still has many employees, each of whom makes a personal contribution to the development of the company. However, the manager no longer deals with editing emails, but delegates this task to someone from those with whom he often communicates. After some time, the manager already realizes that he no longer communicates with the employees responsible for sending emails. At this time, it becomes clear that the leader must inspire employees to achieve clear goals, providing them with greater opportunities for direct participation in the development of the company. This can only be learned through trial and error. At the same time, you should admit your mistakes and understand that it is thanks to them that you can become better.
About self-confidence:
"I've never had a problem with self-confidence, but I'm kind of embarrassed to even talk about it. Everyone around often says that women are not confident in themselves. Therefore, it seems to me that if I say that I have always been confident in myself and my abilities, then some may get the impression that I am a very arrogant person. I see generations of confident women who work here and who manage to assert themselves. They are all very different. Each of them behaves differently in the workplace. I am very inspired by young girls under 30, because I think that in the future they will show us what it means to be a confident woman."
About failures:
"Last fall came one of the most memorable moments in the past 11 years. I am very proud of how our team coped with difficulties. At that time, we changed the software for our warehouse and found an error that caused some deliveries to be delayed. We had to make a very difficult decision and suspend the acceptance of new orders for ten days. At the same time, we had to ask 2700 Rent the Runway employees to devote all their working time to sending orders and customer service. "
"We worked shoulder to shoulder in order to return to normal operation as quickly as possible. At that moment, I realized that I managed to create a team that was in love with our company as much as its founder. All members of our team felt their responsibility to customers and wanted to do everything possible to help them. "
About the best advice for budding entrepreneurs:
"As businesses scale, the challenges and opportunities also grow. At the same time, it grows exponentially. This is incredible work. Managing a team of 2700 people is much more difficult than managing a team of 27. Therefore, I would like to give entrepreneurs the following advice: you should really like what you are doing. Don't think you can start a business just because entrepreneurship is cool and you want to be self-employed. Don't expect to sell your business for $1 billion four years later. This happens in 0,0001% of cases. Only the entrepreneur who burns with his work and understands that this is his calling can achieve success. Before starting your own business, consider whether you want to do this for the rest of your life. Do you want your business to be your legacy?
On the subject: Awkward red-soled 'stiletto heels': why everyone is crazy about Louboutin shoes
About finding funding and a roller coaster called "entrepreneurship":
"I love Rent the Runway so much that I can tell any audience about our company. It energizes me. I don't care if the audience is receptive to what I say. Therefore, events dedicated to the search for financing have become one of the most fun. I believe that all novice entrepreneurs should be prepared for the fact that the business process resembles an endless ride on a roller coaster. After all, problems may arise not only in the search for financing, but also in the selection of personnel and conducting operational activities. "
About luck:
"I really appreciate that I can devote my time to what I sincerely love. I realize that most people in this country cannot afford it. They have no right to choose where they want to work. I think I got a lot of what I have now only through luck. I was lucky with my parents and with my family in general. I will never forget it. In my opinion, I have not succeeded because I am smarter or more capable than other people. I was just given a much better chance."