The article has been automatically translated into English by Google Translate from Russian and has not been edited.
'Do not think that American women look worse than ours': a Kazakh woman - about the attitude towards appearance in the USA
A native of Ust-Kamenogorsk Jamil three years ago went to the United States, where she now works in the field of beauty. According to Kazakhstani women, only for one session of eyelash extensions are American women willing to pay 100 dollars, writes NUR.KZ.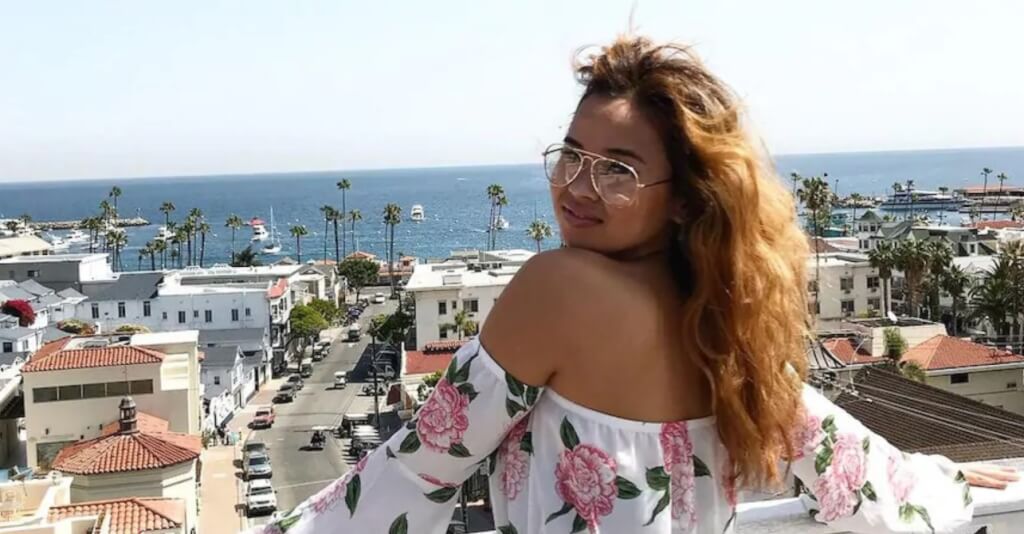 She traveled to distant America through the well-known Work and Travel program, planning to spend only one summer across the ocean, but Jamila liked American life so much that she stayed there.
"Now I live in Chicago, which somehow reminds me of my beloved Almaty. Chicago is the third largest city in the United States by territory. Here you can find cuisines of all peoples of the world and clearly see the fusion of various cultures. It is easier for immigrants to settle in this city, because life here is cheaper than in other large cities of the country. "
Kazakh woman is engaged in eyelash and eyebrow extensions. According to the girl, this particular area is very popular in America now.
On the subject: "Americans don't need perfect bodies": an immigrant from Kazakhstan told about life in the USA
"Over the years, I have already formed my own client base. I worked in the salon and at the same time accepted clients at home. Now I am going to rent a room and work for myself.
The price of extension services, as well as other services in the field of beauty, is very different from Kazakhstan prices. In America, work and time of a person are highly valued, and materials necessary for work are sold at an affordable price.
For example, eyelash extension in the USA will cost you about $ 100, eyebrows - about $ 25, manicure - $ 40, pedicure - $ 40, hair removal - about $ 60, haircuts - from $ 80, etc. That is, it will take you about $ 500 for all monthly procedures ".
Despite such prices, according to Kazakhstani women, the beauty industry in America is less developed than in Kazakhstan.
"Excluding New York and Los Angeles, throughout the rest of America, the beauty industry is at a very low level. Russian-speaking girls, mostly looking for masters from the CIS, because we really do everything much better than local ones.
The American master in the usual salon for the simple application of varnish will charge you $ 40. Eyelashes can grow so that you can not open your eyes, cut hair can 10 cm more than you need.
That is, in Kazakhstan masters really do their job much better. Perhaps this is because in our country there is more competition and more demand for all services in beauty salons.
Americans for natural beauty and, in general, prefer not to do lush eyelashes or bright makeup. Hence, the demand is not so big and there is less competition. "
Jamila says that American women don't scrupulously relate to their appearance.
"We can say that they do not soar. As clients, they are very loyal, because they are often satisfied with everything, they will never argue or swear. Even if they do not like it, they will say thank you and will definitely leave you money for tea.
They will not look at each pasted eyelash or nails. They are much easier to relate to external factors. Maybe because they focus not on looks, but on the inner world.
On the subject: Married in America: in 45 woman is a berry again
In America, self-esteem is more important. If you can apply yourself, you can conquer the world. Here you can see how beautiful guys meet girls-donuts and look at them like goddesses.
Of course, external data is important, but it is not important. But do not think that Americans look worse. There are many beautiful, slim and well-groomed women. "
In Kazakhstan, Jamila graduated from the College of Music and the Academy. Zhurgenov is in the saxophone class, so the girl also does not forget about the work.
"My friend and I play a duet - violin and saxophone. In our free time we play music and can go outside to play. Here even professional musicians play on the streets, only for this you need to buy a special permit worth $ 100 for two years.
To be honest, America attracted me precisely because of the music, because all my favorite musicians are from here, as well as the USA is the birthplace of jazz and just a country where anything is possible. "
Our compatriot admits that she is homesick, but plans to build her further life in the States.
"I want to go to Kazakhstan. I really miss my country and I understand that America will never become a homeland. Our traditions, culture, language are absorbed in me with mother's milk, so it is impossible not to miss.
However, I would still live here because I want my future children to live better than me and have access to all the opportunities that America gives. Everyone can open their own business and develop it. Only because of this, I stayed here to live.
If in the future it happens that I return to Kazakhstan, then I will be glad for that. In the meantime, I plan to open my own business in Chicago and New York, travel the world, find a way to contribute to my country, build a wonderful family and just enjoy life. "