The article has been automatically translated into English by Google Translate from Russian and has not been edited.
Natasha Koroleva in mini-shorts celebrated her son's 16 anniversary in Miami. PHOTO, VIDEO
'23.02.2018'
ForumDaily Woman
February 19 Natasha Koroleva and her family arranged a celebration in one of the Miami restaurants in honor of the 16 anniversary of her only son, Arkhip. The birthday party, by the way, constantly lives in the USA with his grandmother Lyudmila.
The star published on her Instagram account a family photo from the festive evening, in which she was captured with the hero of the occasion, her mother, a popular TV presenter in Russia, her sister Irina, known as the singer Rusya in the 80s and 90s, and her niece.
"The hero of the occasion and his favorite" hens "," the star signed the photo.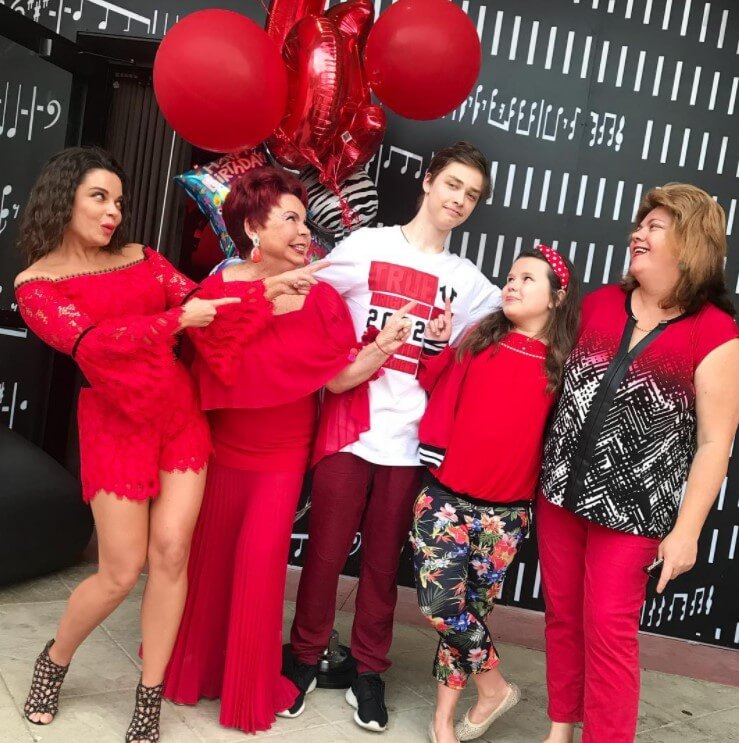 For a smart look, Natasha chose a bright red lace jumpsuit with mini-shorts and high-heeled sandals. The other participants of the party also dressed in red, the same color - festive balloons.
Fans of the 44-year-old Korolev praised her style and good figure. Many paid special attention to Natasha Lyudmila, a no less stylish and spectacular mother.
"Granny looks the coolest," one of the subscribers said.
The birthday video was published by the father of the birthday boy, the stripper Tarzan, who is also Sergey Glushko.
Most commentators stressed that every year Arkhip is becoming more and more like dad.