The article has been automatically translated into English by Google Translate from Russian and has not been edited.
Our in exile: the beauty queen from Russia spoke about life in Sri Lanka
A few years ago, Sri Lanka became the second home for the leader of the Organic Woman movement, Katie Plotko and her family, the holder of the title "Vice Mrs. Universe 2014". As part of a series of materials on compatriots abroad, Lenta.ru publishes her story about life on an island in the Indian Ocean.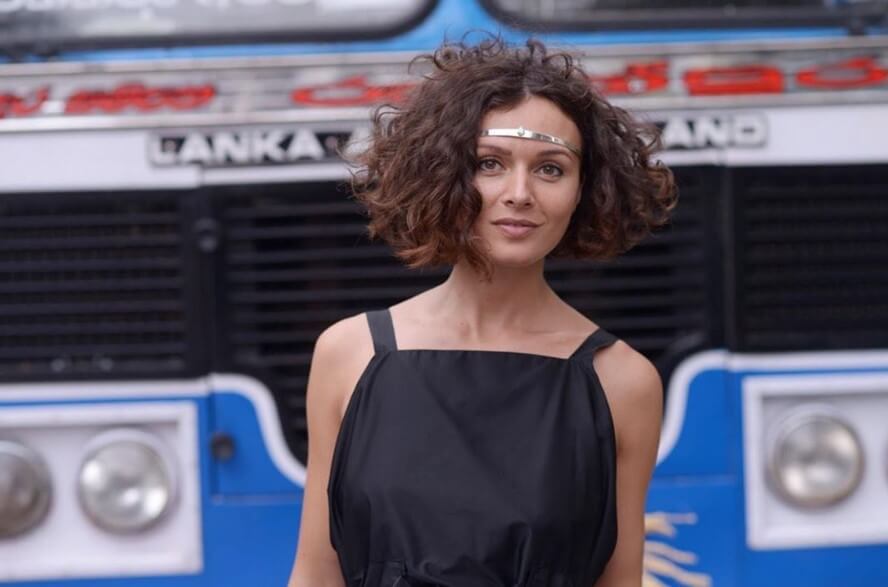 I was in Sri Lanka before the move, but I did not think at all that I would stay there for a long time. This is a fairly large island with more than 20 million people. It seems to me a cross between India and Bali, writes Lenta.ru report.
The move to Sri Lanka was related to our participation in the hotel construction project. We thought for a long time before agreeing, and in the end we said yes, because after the loss of our son Danik, I wanted privacy and silence. We could not stay in Moscow with her parties and events. So our family ended up here. We have been living on the island for three years, but occasionally fly to Russia with relatives and friends.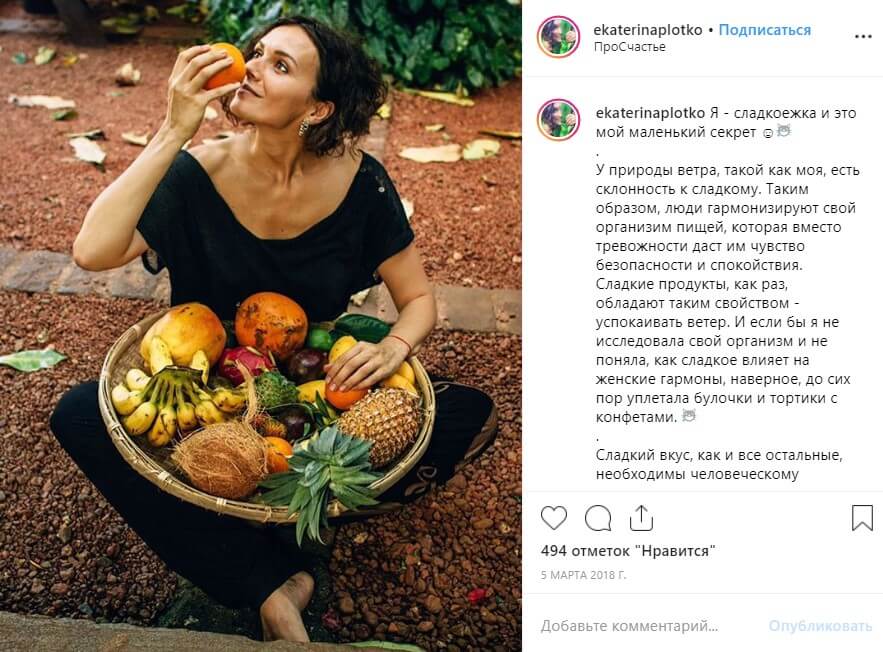 Sri Lanka and its bustling capital
We rent an apartment in Colombo - the capital of Sri Lanka. Someone probably thinks that here you can go to the beach every day and eat coconuts. In fact, this is not so. This is a large city with a population of approximately 750 thousand people, and quite noisy and hot. However, we are already used to it.
Our window offers stunning views of the ocean and the skyscrapers under construction, and in the evening you can watch stunning city sunsets. At dawn, Colombo is filled with the cries of birds and unprecedented insects. After sunrise, the sound of nature is replaced by the noise of buses and tuk-tuk.
We have a nice apartment, the apartments are fenced and guarded. In general, in Colombo, everything is not as rosy as it might seem. The people of Sri Lanka are slow people. Therefore, those who are accustomed to the rhythm of the metropolis in Colombo will be hard, especially after the euphoria from the move.
We expected to spend three years in Sri Lanka, but in the end we have been living for four. It turned out that getting locals something on time is incredibly difficult. The hotel for which we arrived is still not finished and, most likely, will be built as much, that is, twice as long as planned.
On the subject: Our emigration: "Being Russian in the UK is like having a deadly disease that is contagious"
Life without theaters and exhibitions
In terms of entertainment, development and communication here is pretty boring. In Colombo there are no theaters, no exhibitions, or any interesting shows, performances or festivals. There are plenty of bars, restaurants and night clubs, but it is impossible to compensate for their complete lack of cultural life.
But on safety, Colombo wins against Moscow. And this despite the terrorist attack that occurred in April 2019, - a real tragedy, which even now remember and grieve. But this was only once, and usually in the streets even in the evening you can walk without fear. Nobody will tear your purse out of you, grab the phone, or hit it on the head.
For many, entertainment in Sri Lanka is primarily associated with excursions or visits to national parks. Fortunately, nature is amazing: there is a bird sanctuary, a unique elephant nursery in Negombo, Bundala National Park, and a zoo in Colombo.
What else is good in Sri Lanka? Of course, the ocean and beach activities like surfing or snorkeling. Several times a month we go to the coast to swim, surf and just enjoy the sun.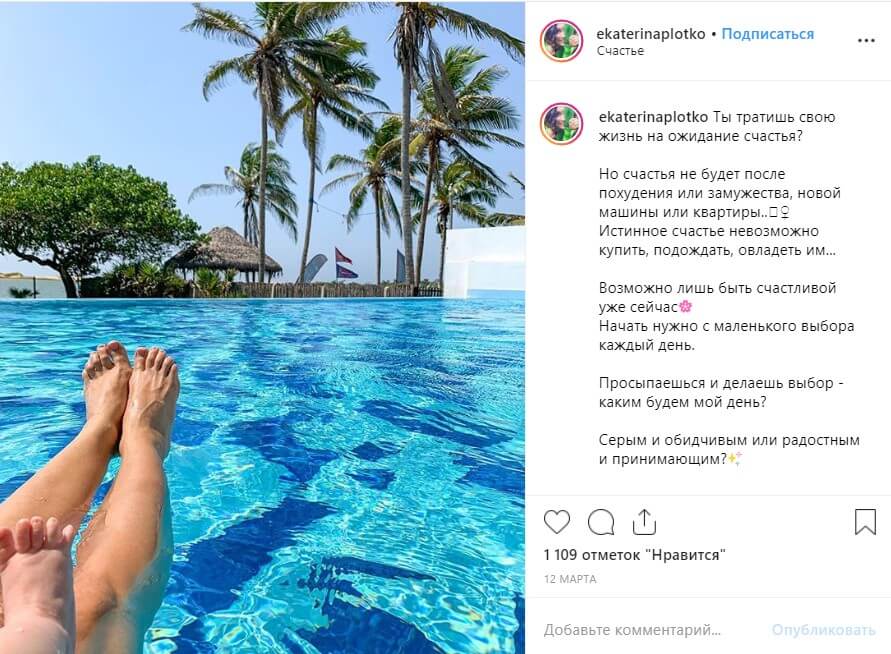 Loving Sri Lankans
People in Sri Lanka are sunny, friendly. They always smile, and it's nice to talk to them. But because of their importunity, I can't practically walk with children in parks: they constantly come to take pictures with us, take pictures without demand and still quietly touch the children on the cheeks.
When we first arrived, I went for a walk with my son Yanik (then he was still quite small). Three Lankan women come up, smile, laugh. I did not have time to look back, and the baby was already taken and began to kiss. I was taken aback, grabbed the child and left. Then they explained to me that such an attitude towards children is the norm for Sri Lanka. Kissing children, touching their cheeks is considered a good sign.
At first it annoyed me wildly. The hands with which they reach for the child, often unwashed, stained with curry and oil - this is not very pleasant. Over time, I got used to it and already understand in advance who will suit us. But still - I defend personal boundaries.
One way or another, it's impossible to go to the park without staring at you in Colombo. There is a non-tourist place, so you rarely see a white woman, and even with a child. Locals consider this an event comparable to the appearance of the Madonna and Child. Such a moment must be captured with all possible gadgets.
On the subject: 'Yours must help': emigration traps worth knowing before moving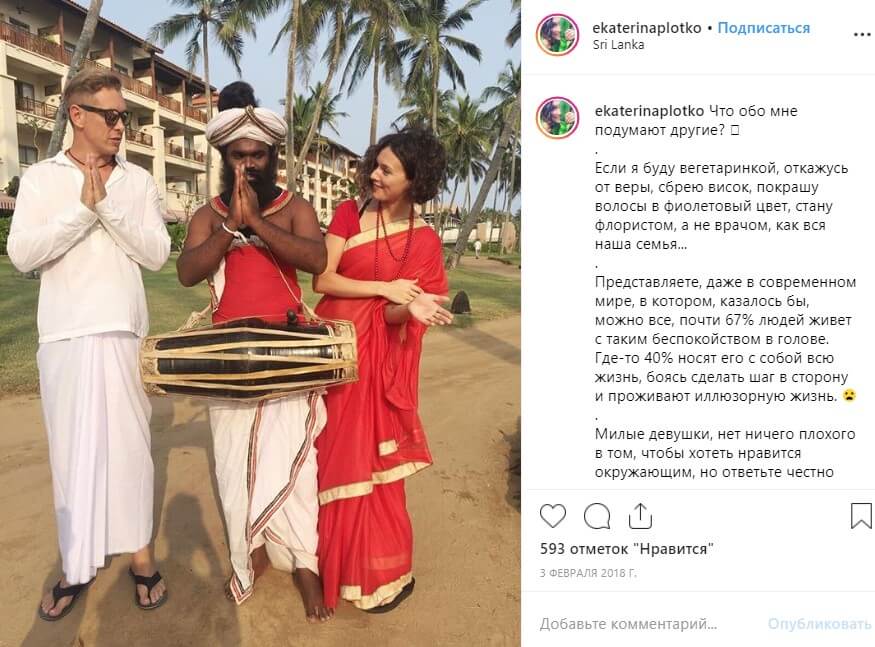 Fruit and fish
Sri Lanka has amazing fruit. The love of our entire family is an avocado, of which there are many. Very tasty mini bananas, we eat them like nuts. We love coconuts and everything connected with them: coconut milk, coconut juice, coconut. By the way, we do it ourselves - for this we have a special coconut chopping. Coconuts should be distinguished: one type - for coconut juice, the other - for coconut milk and coconut.
Still here are the freshest and incredibly delicious seafood. Every major coastal village has a fish market. There, the owners of shops, restaurants and street food outlets every morning buy fresh catch directly from the fishermen.
In December and January, markets simply boil with passion. Around are multi-colored mountains of shrimp, squid, various small and medium-sized fish from the Indian Ocean. The carcasses of small sharks and tuna are resting separately (sometimes they weigh up to 60 kilograms and are impressive in size). Manti exotic even by local standards come across - huge, meter per meter, rags of flesh that look like stingrays.
In any restaurant you can taste the most delicious fish or squid dishes. At the same time, strangely enough, in Sri Lanka there is no national tradition of cooking sea fish. All recipes are borrowed from Indian, Chinese and European cuisine. Even curry, a typical Sri Lankan spice, hails from India.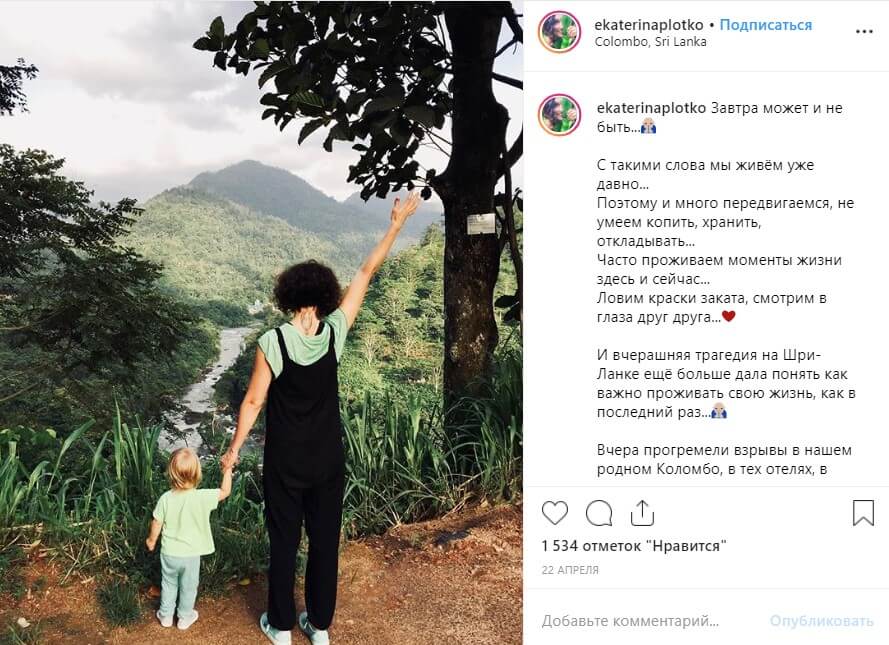 Family Stay
If you want to relax with your children, go to the ocean. There they will be safe, will be able to swim, be in the sun, eat fruit. I highly recommend the east and south of the island. There are beautiful beaches and a large coast.
Traveling around the island is difficult, because any trip requires at least two and a half hours, and in some places you will have to travel three to four times longer. To reach the center of the island, for example, takes six to nine hours. Wherever you go, there is a huge march, about how to go from Moscow to St. Petersburg. But our family was sewing in one place, so we still travel.
The most peaceful places for family holidays are Unawatuna and Bentota. Unawatuna is located in the lagoon behind a double coral reef. A narrow coastal strip spoils the landscape a little - only two meters. But the water is almost always calm, and children can splash around with adults without any fear. Unfortunately, everyone on the island knows about this beach, and on weekends it's just not crowded.
Bentota is a favorite place for romantics and honeymooners, but families with children are also there. This resort is appreciated for its good infrastructure, wide long beaches and modern hotels with excellent service. The resort offers any kind of water entertainment, many cafes and shops. But at the height of the season, there are also a lot of vacationers on Bentota.
On the subject: "Do not think that people live richer here than in Russia": the history of Muscovite who moved to Austria
Mosquitoes and the sun
The coast is always warm, so you can relax all year round. True, it is important not to forget tanning products, because the sun at such latitudes can be dangerous. Burns can be obtained even in cloudy weather.
But the most significant minus of Sri Lanka, in my opinion, is not even the crowds of tourists on the coast, but malaria and dengue fever. After a mosquito bite, you can get into intensive care with a temperature of 40 degrees and a dangerous infection.
During pregnancy, I was terribly afraid that a mosquito would bite me, and I would catch some kind of illness. Then she was afraid that the mosquito would bite the children. Whatever protector you buy, it is impossible to completely avoid bites, and after each so much excitement.
After Sri Lanka, you come to Russia, mosquitoes fly at you, and you think: Lord, let them even bite everything here - it's not scary!