The article has been automatically translated into English by Google Translate from Russian and has not been edited.
Our emigration: how does the Russian woman live in British Columbia
Editor Vera Sidorova left 2014 from Krasnodar to Canadian New Westminster and told the publication Yugopolis about their immigration, life in Canada, the beauty of British Columbia, Canadians, their habits and life patterns, as well as the prices of housing, food and medical services.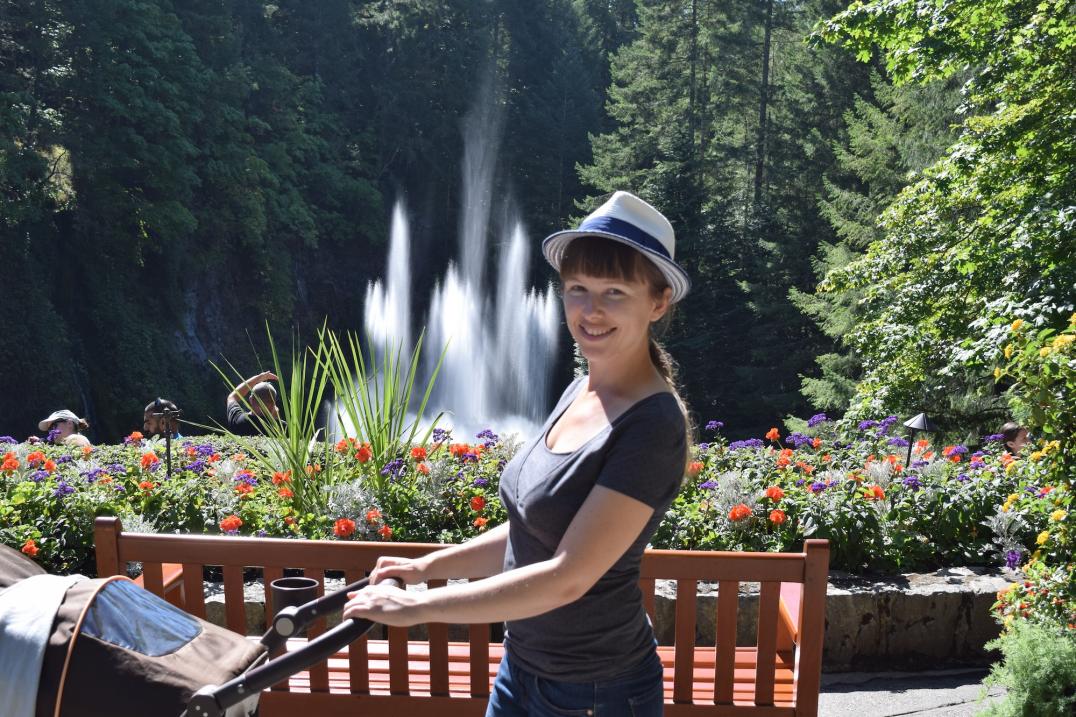 History in brief
In Russia, not a year, then another economic crisis. More and more colleagues of my husband, Stas, leaning into the impenetrable wall at home, "flowed away with brains" to other countries. The situation in the industry was constantly deteriorating, it seemed that Russia's own development of electronics and technologies was not needed. The country increasingly preferred to purchase all devices and devices abroad, despite its own huge potential, of talented people. There was even a time when my husband, a software engineer with eight years of experience in the field of embedded control systems, became disillusioned with his choice of profession and wanted to change it.
However, knowing the real need for developers abroad, he decided that it was easier to learn English and collect a huge amount of documents for a visa than to live here with the feeling that you were wallowing in the swamp and it slowly sucks you. I was sure that "honey is not smeared there", "it always seems that it is better where we are not", "there are problems everywhere", "nobody needs us there" and there is no point in starting life from scratch when you almost 30 yo. As it turned out later, all these statements are true only on the territory of Russia and cease to work as soon as you descend from the plane onto Canadian land.
It took about five years to prepare. On the website of the Government of Canada, we found information about a special program, according to which people of various necessary professions could become permanent residents of the country. By the way, there at the beginning of each year there is information about such programs: they are constantly updated. We then chose from different programs the one that suited us most of all, it was "the emigration of professionals." Successful candidates were offered a permanent resident card. Stas's specialization and qualifications turned out to be suitable, and he began to prepare for the IELTS exam and collect the documents for a visa. I also learned English and tried to think of things to do in a new country.
We moved to Canada in October 2014. The day of the flight was chosen to coincide with the wedding anniversary and we would meet her in the sky.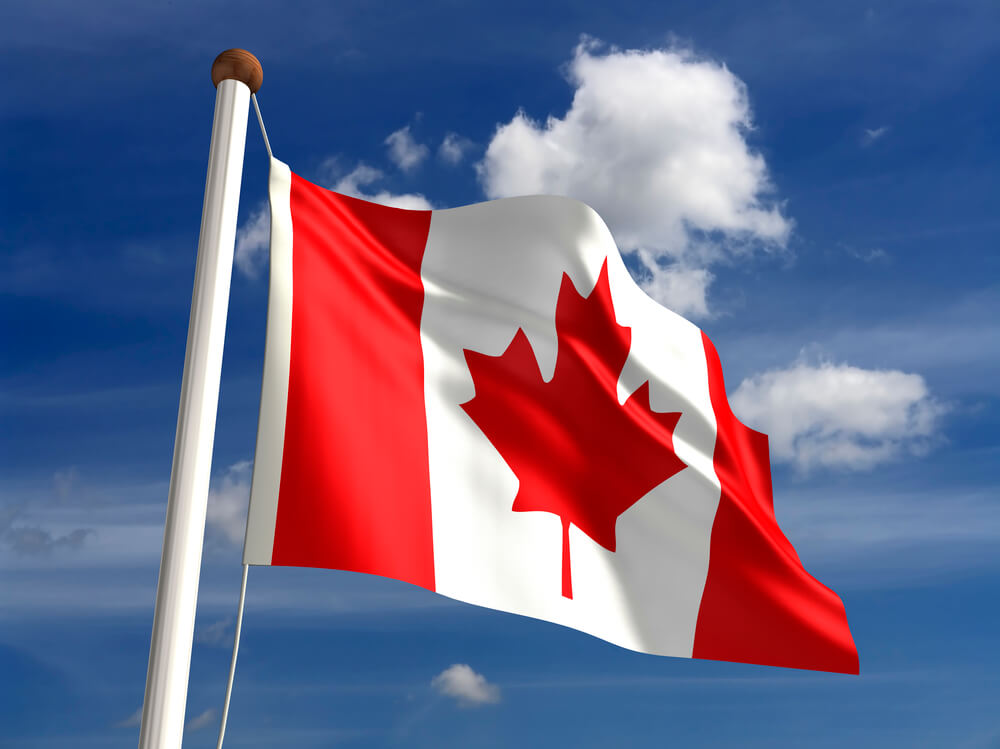 My ideas about Canada began to collapse from the moment I arrived at the airport. I thought that in Vancouver, as in many big cities, there would be dust and smog. But the air was several times cleaner than in Krasnodar, and there was no need to wash the dust from the shoes at all. Employees of the Canadian airport are smiling and courteous, not at all like their Russian colleagues. At first, we often had to go to different places to issue Canadian documents, but in none of them we stood in a line, looked down upon us and did not hurry.
Housing and work decided to look in the province with the warmest climate - in British Columbia (British Columbia), in the city of New Westminster (New Westminster), located near Vancouver. For a month we lived with our friends while we were looking for an apartment and filling out local documents.
My husband found a job within two weeks. The first work for some, we can say trial. But my husband got a good job - she came up both in her specialty and in salary.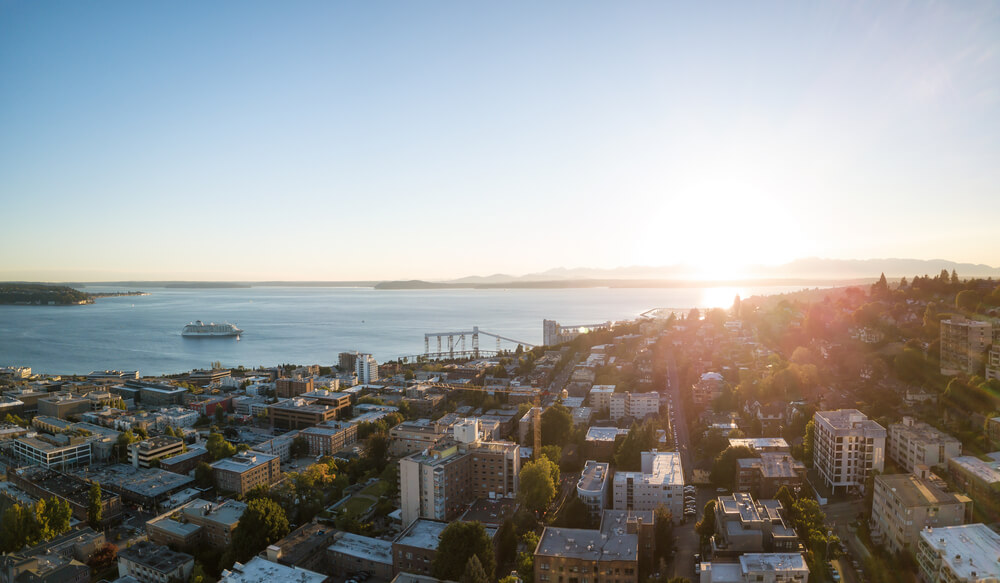 Within the framework of the emigration direction we chose, Stas was driving as the main applicant, and I as his wife. In Canada, there are very good adaptation programs: you can learn a language for free, there are many organizations in which they help to write resumes, and look for work. I still, I think, could find a job, but it would be very simple - something that does not require a good knowledge of the language.
If I was looking for and found a job, I would receive a salary at the minimum rate - a little more than 10 dollars per hour. My husband earned good money, and I spent my time studying English and options for future studies and work. An editor with knowledge of the Russian language, of course, is not required here, and I had to change everything, start over. Now I mostly deal with the child - we decided not to wait for a long time to replenish our family, our daughter for a year and a half - and I learn the language. No one except for me is sitting with the child, there is no sense in giving to the kindergarten, it is too small.
Canada and New Westminster
The city is quite small, everything is located close to each other, accessible and conveniently arranged. New Westminster is quieter than Vancouver, there is no such downtown with high-rise buildings and features of a big city. Very calm, many programs for children, many opportunities for me to learn the language, look for myself and in general have funas the Canadians say. Have fun and enjoy life.
I like that in every city there is a wonderful library. A regular city library - not a scientific, not a university one - contains as many books as I couldn't find in my time at the Pushkin library in Krasnodar. And in general, the first education (school for adults, where you can get the same certificate as Canadian schoolchildren who graduated from high school) and adaptation are free and available to any immigrant.
In New Westminster, we live in the Queensboro area. The city stands on the Fraser River, there is a good promenade for walks, my daughter and I often walk along it. Our island with the city connects the bridge, which moved by bus, you can get to the center. On the islet in the community center building, by the way, there is a branch of the city library, so as not to go to the center every time. There are schools, kindergartens, restaurants, etc.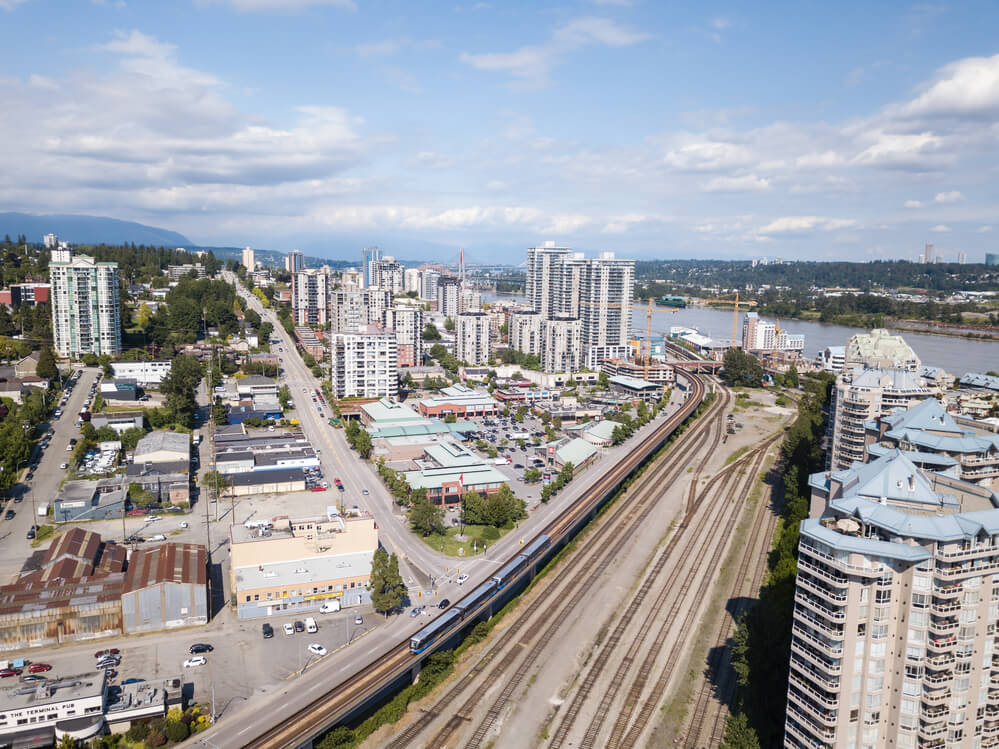 I enjoy exploring the city. It is pleasant and convenient - to walk with the child and with the stroller. You can go to any area of ​​the city, everything is very accessible, the entire infrastructure is thought out for those who move in wheelchairs or carry someone. For disabled there are special motorized scooters. Excellent sidewalks, no holes on the roads, nothing prevents to walk. Everywhere there are elevators, shuttles are organized, there is suddenly something breaks. Get stuck somewhere is impossible.
To the border with the United States by car you need to go half an hour. In fact, Canadians are very friendly with Americans. Canadian citizens can safely cross the border by simply showing their passport. They buy something in America, they look for work there - and the Americans do the same.
Americans often come here as tourists. The province in which we live has a slogan written on all local license plates, "Beautiful British Columbia" (Beautiful british columbia). And she is really very beautiful. There are many tourist routes (trails) with waterfalls, parks, playgrounds. There is a trail that passes through all of Canada, and is called - Trans canada trail. You can spend several months driving around Canada with bicycles and tents. We traveled to Victoria Island, where the residence of the British Queen is located - it's very beautiful, many historical sites connected with the first settlers, beautiful gardens The Butchart Gardens: Japanese, Italian and many others, a bay with azure water, where you can swim in a boat. We did it, there were very strong impressions - I wanted to stay there forever.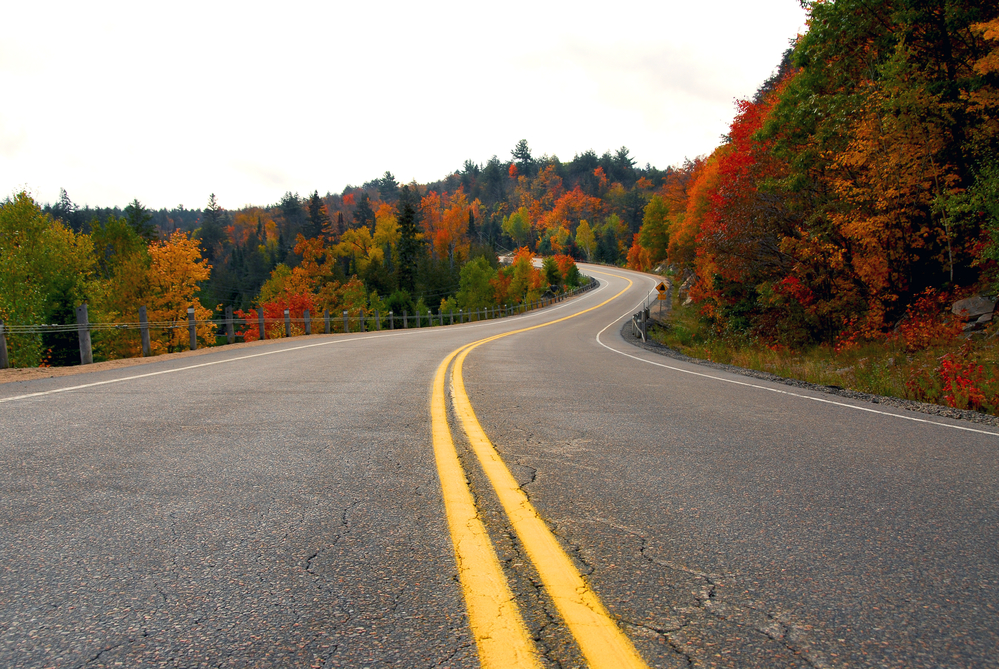 When we get Canadian citizenship, you can travel a lot. Previously, the resident had to live in Canada for four years in order to be eligible to apply for citizenship. Prime Minister Justin Trudeau in his election program promised to reduce this period to three years - I heard he already did that. I haven't found any new information on the government website yet, but it's likely that in October we will be able to submit an application.
At first it was very unusual for me that nobody here is rude. If the bus driver unsuccessfully slows down on the new route and causes inconvenience to passengers, no one will shout from the salon: "You are not carrying firewood!" Just at the exit no one will thank him. To leave silently is a polite expression of supreme discontent.
It seemed strange when strangers waiting for the same bus as me began to smile and wonder how I was doing and where I live, talk about my second cousin and what they ate yesterday for breakfast, and praise the color of my hat. Then tradition short talk (short talk) has ceased to alarm, and now it seems to me abnormal that in Krasnodar transport people not only do not speak, but hide their eyes, as if no one is near.
I was pleasantly surprised that with the onset of retirement, people do not change their lifestyle: it's interesting with them, they play sports, keep gathering in bars, volunteering and starting new hobbies - instead of complaining about illnesses and voluntarily chaining themselves to the TV, as it happens in Russia. No, they do not chic, and old age brings them the same diseases, but something causes them to run 75 kilometers of forest paths 10 in years.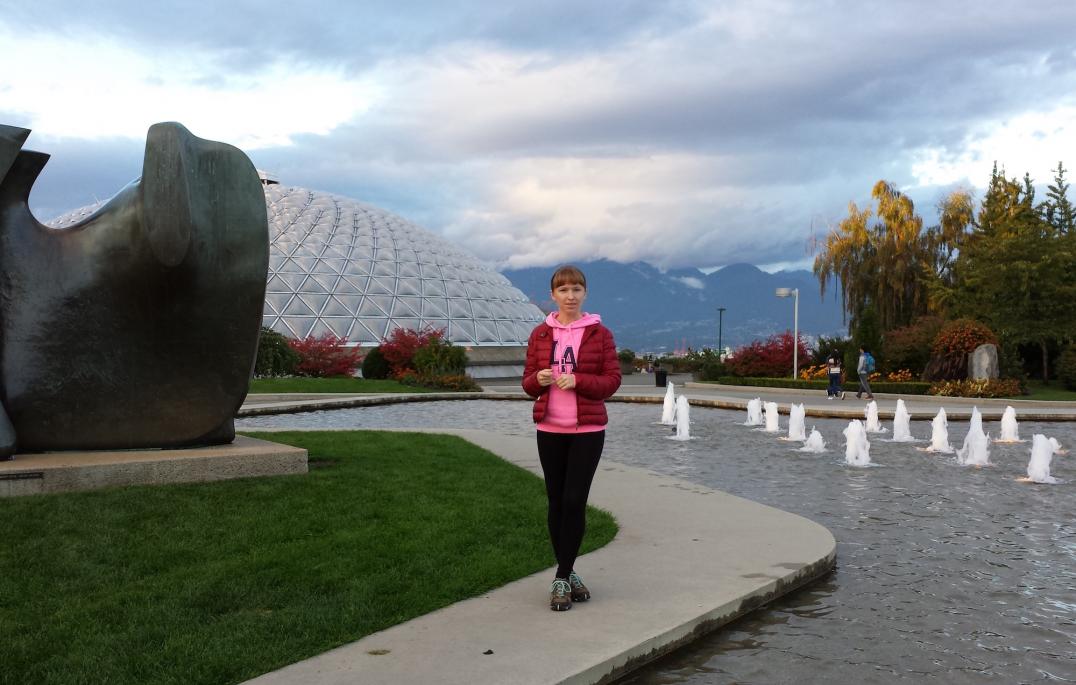 Power and Citizens
On the streets you can rarely meet the police. Even when a crowd of thousands of people descend on the subway after major holidays like Canada's Day, no more than three policemen can be counted in sight. Police officers are divided into office workers and those who catch criminals. All the police are not only of normal weight, they are also muscular, hardy, polite, smart and honest. It seems, send these to the Olympics - they will take all the gold. Once I saw how a criminal was caught in the street. The team worked so professionally that the intruder who fought back from her did not understand how a couple of seconds later he was handcuffed in the back seat of a police car. He was politely twisted - without slaughter and without a single bruise. I have not even seen this in films. By the way, the police often help when making films - they explain to passers-by how best to get around the set in the city center. But in the tuple of the authorities they will not see.
Yes, and the children here are not afraid of the police: the kids are delighted with them, as they often treat them to donuts in schools, arrange cycling and other entertainment, including excursions to police stations. Recently, the constable wore backpacks for schoolchildren all day, opened the doors for them and treated them to a cafe in the cafe for winning in some kind of competition.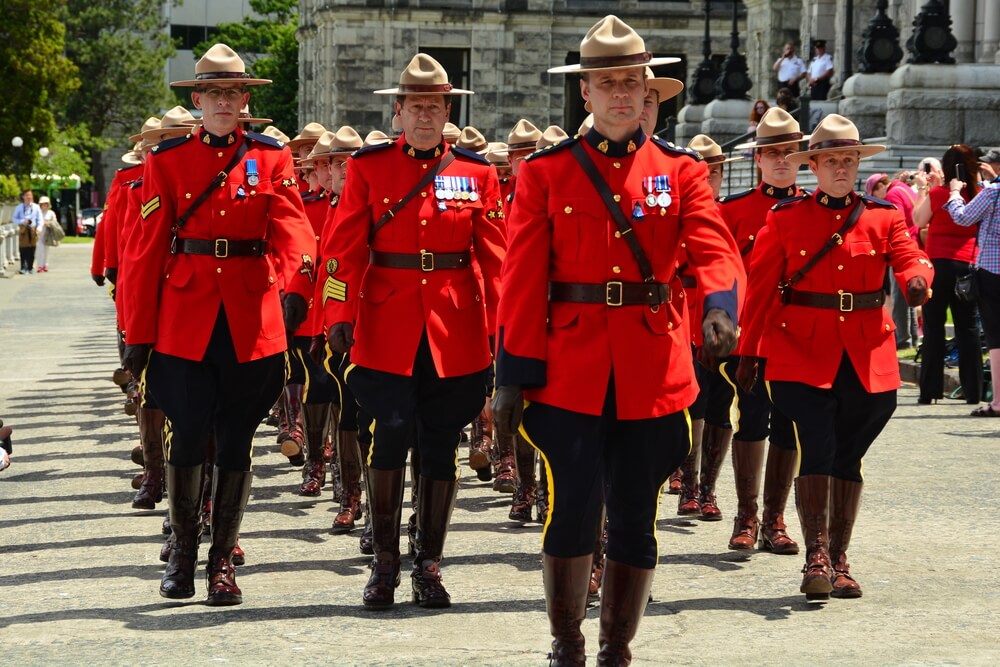 I often see the mayor of the city, who is walking to work at the mayor's office, and local people stop him on the way to greet him or ask for something. Parking near the City Hall - for all, at the entrance to the building there is no security. I also see judges who, right in their robes, are descending from the courthouse to dine in an inexpensive cafe with worn oilcloth tablecloths on the tables. For the company with them can sit secretaries or someone from the family, but no protection. The cafe at this time accepts any other visitors.
There are almost no fences, bars on the windows and metal doors. If there is a fence, this is either a special soundproofing, if you are not lucky to have a house near the highway, or a small fence that keeps your lawn from raids of deer and rabbits. There are still fences on farms, but only around the stall or pastures so that horses, donkeys, chickens and other living creatures do not run away.
No stray animals. Dogs and cats are considered family members, people care about them as they do their own children.
Canadians care. They vote for the government to change, work as expected and be in good shape. The townspeople will call the police if they suspect that in the house next door the husband raised his hand to his wife, that they hurt the children or mock the animals. But this happens very rarely. If the bushes along the sidewalk grew before the city gardeners planned to prune them, or if the traffic light broke, no one would walk past and send curses to the void. People will call the administration, and the next day there will be no trace of the problem. Well, or post a photo and a short description of the problem in the application SeeClickFix, and such an informal complaint will immediately fall into the necessary department of the administration.
How everything works
Everything is very easy here, you don't even have to go for a passport: they will send it in an envelope and leave it in your mailbox. Similarly, couriers Amazon leave shopping boxes under the door of the customer five steps from the sidewalk! No one would ever think to carry away what is badly lying. However, a good, but unnecessary thing can be left on the lawn in front of the house with a note "pick up for free," and someone will take it for themselves, even if it is a huge sofa.
The idea of ​​sorting and recycling garbage is brilliant. They write that a few decades ago, Vancouver was surrounded by garbage dumps, and no matter where the wind blew, it brought stench to the city. Then they implemented a garbage sorting program, and it turned out that most of it can be recycled, recycled organic material sent to the compost heap, and then to the fields. Only a small amount of household waste like paint, batteries and old electronics really needs to be disposed of. So salmon, otters, ducks and geese continue to swim in the city river, eagles, cranes and herons float in the sky, and raccoons, chipmunks, skunks and sometimes deer with cubs run around the city ground.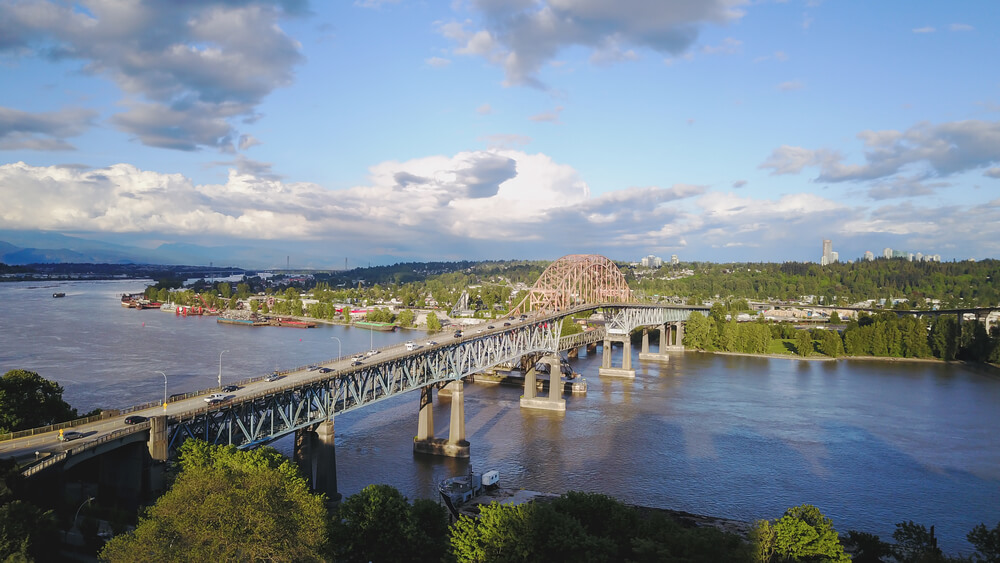 Recently, passions were raging in Russia on the subject that people in Canada had gone mad and legalized marijuana. Drug addicts suddenly no longer, only those who smoked before continue to smoke, and the money that flowed into the drug cartels now goes to the treasury and is spent, among other things, on the rehabilitation of drug addicts. The government does not expand the new "sector of the economy", it just gave a kick in crime and took control of what it is. By the way, the police calculated the secret greenhouses with hemp at night, circling over the city on helicopters with heat sensors: at night, a suspicious amount of heat came only from disguised greenhouses.
It is not very common to arrange the fate of adult children, to pay for their studies in high school, to buy apartments for them. Canadians show them a personal example of how, using the mind given you, you can learn, stay healthy, move forward with work, make friends, take responsibility for your life and for the lives of community members (neighbors).
What i did
She managed to work as a volunteer in the community center: for a year she made coffee, baked cinnamon rolls, oatmeal cookies and muffins and sold to visitors. Also worked as an extras actor in the agency. bcfcasting.com (a lot of Canadian films are made in Vancouver) and starred in several films. AT "Tripwrecked, A children's film for one of the American channels, played a dancing party guest on a cruise ship. The director, after filming common scenes, asked me to dance alongside the main actors while they were being shot close up. They played some very popular in North America, but not known in Russia, actors and singer.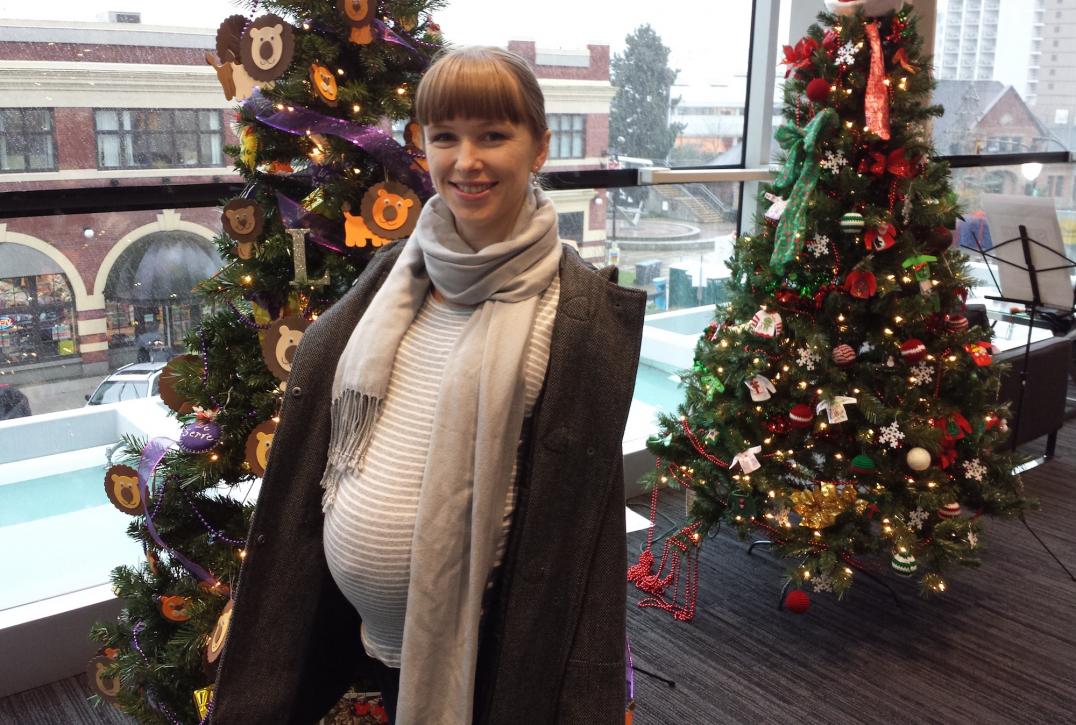 One actress extras could not resist and tried to remove them on the phone, but she was asked to delete photos and leave. Still in the movie "Unveiled"I played a guest at the wedding, in"Impastor"- a resident of the town of Langley, clearing the neighbors courtyards after the storm. Michael Owen Rosenbaum, known in Russia for the role of Lex Luthor in the Superman series "Mystery of Smallville" was on the court with us. "Impastor"Showed in Russia under the name" Impostor ".
Then she took up drawing and won a city grant to illustrate a postcard for Christmas, a parallel competition was held, and in September my personal exhibition with watercolor landscapes of Italy would open in the gallery of the New Westminster Library.
Salary
The minimum wage in Canada ranges from 10,5 to 13 C $ per hour in different provinces.
In British Columbia, the average salary of a plumber is 25 С $, a policeman is 37, an architect is 32, a personnel officer is 31, a teacher at the university is 39, the highest salaries are at doctors, but they differ greatly among themselves.
Salary tax 15 — 29%. The minimum tax is paid from salary to 42 700 per year, the maximum - if the salary is higher than 132 400 per year.
Accomodation
Renting a one-room apartment costs from $ 1200 per month. Studio apartment - a bedroom, living room, kitchen, bathroom, laundry room. A maximum of three people can live in such an apartment - two parents and a child who is not old enough to sleep in his own room. When the child turns 2 — 3, the family should rent a bigger house. A maximum of two same-sex children can share one bedroom, and if a child of the other sex is born, he can only live in a separate bedroom.
A small house with 3 — 4 bedrooms, 2 bathrooms, a garage and a small plot costs C $ 1,5 million.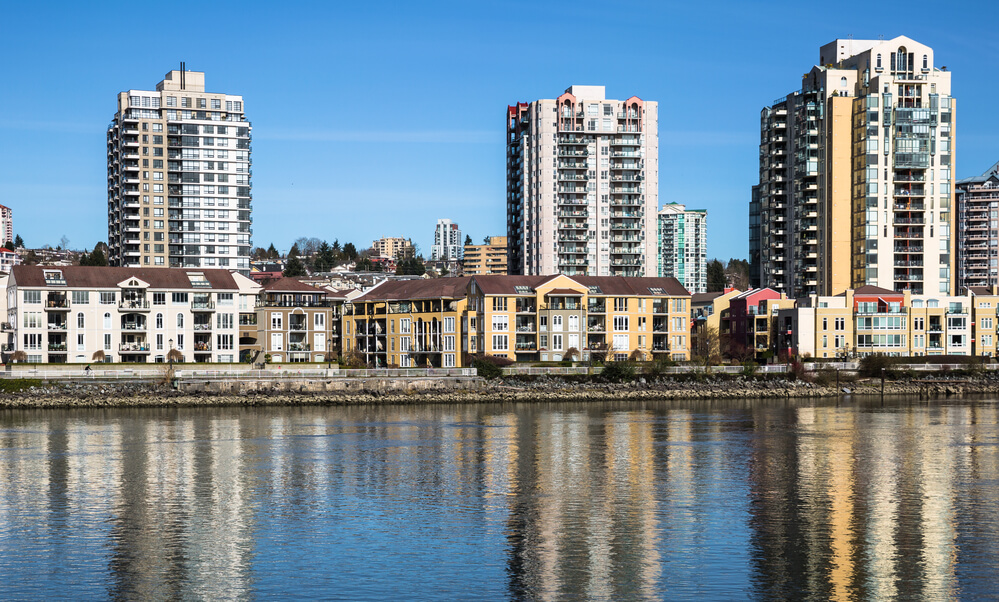 Food and Fun
To prepare homemade food, you need to spend 500 — 600 C $ a month on products for a family of two adults and a child. The average bill in a cheap restaurant is 15 C $ for one person, in an inexpensive one with three meals of dishes - 65 C $ for two. Snack Type McDonalds not included here. As a rule, in Italian and Thai restaurants the portions are too large. It is better to come there either very hungry, or to divide one portion for two: it is considered normal to ask for an empty plate and help to transfer half of your food there, if you want to share lunch with someone else.
You can also ask for uneaten food folded in paper boxes to take with you. This is not considered shameful or a sign of greed: so you care about ecology and economics, because too many products are thrown into the garbage, and this means that the fields were thrown in vain, pastures expanded, water and taxes were consumed.
I once consulted with my doctor about whether I should take vitamins. He replied that if I eat right and I am in good health, vitamins are not necessary, as foods throughout North America are of excellent quality. It tastes good! Alas, in Krasnodar one cannot find such good flour as in supermarkets in the Vancouver area. But in the local supermarkets do not buy the liver, kidneys, heart and other tails and legs, which in Russia are called soup set: in Canada, people almost do not eat. Offal lovers go to farms with organic livestock.
In the first year of life in Canada, it seems that there is no salted herring, marshmallow, halva, bagels, some types of cookies, cottage cheese, kefir, buckwheat, black bread, eclairs, but then it turns out that all this is sold, but not in supermarkets like Walmart and Real Canadian Superstore, and in bakeries, Russian and Ukrainian stores and in groceries Bulk barn.
Canadians do not have common eating habits, as Canadians come from countries all over the world. Russians continue to eat dumplings, Japanese - sushi, Chinese - noodles, Indians - curry, etc. Almost everyone carries with them thermoses or metal bottles with water and constantly drinks it. Sometimes mint leaves with cucumber circles are added to this water for flavor. Many schoolchildren in lunch boxes put small whole carrots, grapes, banana, cheese, bread, crackers, an apple, bell pepper. Those who graduated from school continue to wear a similar set of food to work. Tourists are offered to try "Putin" as a national Canadian meal (emphasis on the last syllable: poutine) or fish and chips, but this all applies to fast food. And for dessert - nanai-leopard. These are the bars which are remotely reminding the Russian dessert "Gourmand".
Coffee costs about 3 C $, but it is impossible to drink it without milk and sugar. A more or less decent-tasting drink can be ordered from the Canadian coffeehouse chain. Tim Hortons. Compared to the starched coffee from Starbucks, it is simply divine.
For three years here, I saw on the street two or three alcoholics and one drunken lady. Bars are closed at 11 hours of the evening, and almost sober people leave them. Grocery stores do not sell alcohol. To buy wine or something else, you need to go to a specialty store. There are not so many of them. At picnics, it is not customary to serve alcoholic beverages.
A cinema ticket costs 9 — 13 dollars, and a theater or concert ticket costs up to about 50 dollars.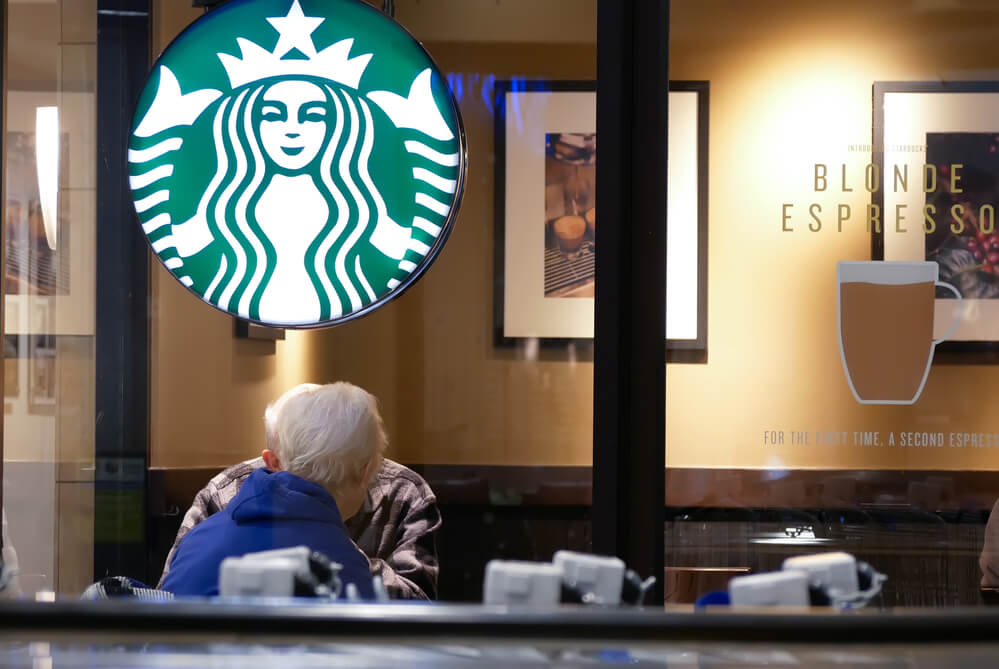 Transport
Urban transport is very convenient: subways, buses and ferries help get from Vancouver to neighboring cities and to Victoria Island, where the residence of the Queen of Great Britain is located. Taxi is also there, but few people use it. In warm seasons, citizens prefer bicycles. Vancouver with the surrounding cities is divided into three transport zones for the metro. The same territory is considered one transport zone for buses. Tickets and travel tickets for buses and subways are the same. Within one transport zone, you can ride for 90 minutes on one ticket costing slightly more than 2,5 C $. If you need to cross more zones, it will be more expensive.
A liter of gas costs about 1,3 C $.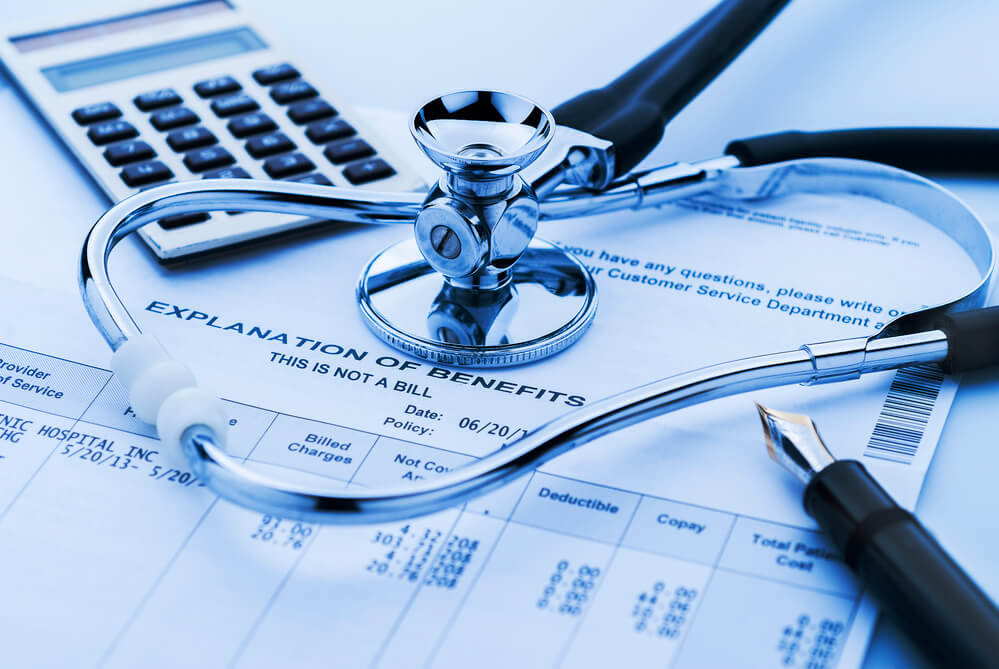 Medicine
For all permanent residents and citizens, medicine is free, with the exception of the services of an oculist, a dentist, a massage therapist, a physiotherapist, and some other specialists. If you are sick, you can go to any clinic to see any general practitioner or always go to your family doctor. They prescribe tests, choose a treatment regimen and prescribe medications. If it does not help, they send it to a specialist to clarify the diagnosis and treatment.
It is better to make an appointment with the doctor by phone: this reduces the time to be spent at the clinic while waiting for admission. According to the standard, a doctor can give 15 minutes to one patient and hear complaints about two diseases. If more complaints - sign up for a new reception. But, as a rule, doctors give the patient so much time to listen to all his complaints at one time and not to miss anything. Therefore, it is impossible to get to the doctor at the exact time for which the appointment is scheduled - but no one complains.
If you are seriously ill, you go to the hospital where there is an emergency room (emergency). An ambulance or helicopter is called only in cases where the patient is dangerous or impossible to drive in a regular car. For transportation by ambulance will be billed if there is no insurance from the employer.
В emergency The state of the patients in the waiting room is immediately assessed by the nurse. If there is a threat to life, the patient immediately goes to the doctors. If there is no threat, waiting for their turn. In the examination rooms, in the absence of an immediate threat to life, you can spend waiting for the next doctor or 2 — 5 procedure for hours. If the patient was transferred to the ward - there is already a really serious diagnosis.
The hospital has its own laboratory and pharmacy, and it works around the clock. The clinic takes only during the day, sent for analysis to the laboratory or to specialists in ultrasound or radiography and a pharmacy. All hospitals, clinics and laboratories have a common computer database with information about patients.
The approach of doctors in Canada is very different from the approach of their Russian colleagues. Particularly visible difference in the conduct of pregnancy and preparation for it. Some states of pregnant women in Canada are considered normal and non-dangerous, and in Russia they are also considered diseases. Pregnant women during childbirth are not shared with their families; most women bring with them to the ward as a support group for husband, older children, relatives and friends, if they are mentally prepared. If no one can help you with your close ones, the expectant mother can hire a barrel (doula), which will bring to the hospital, will help to count contractions, breathe correctly and move around the hospital.
Many drugs sold in Russia cannot be found in Canada: their effectiveness has not been proven or they are not safe enough by local standards. In Canada, you can not buy antibiotics or hormones without a prescription from a doctor. No one is treated with folk remedies. In the first aid kit you can find hydrogen peroxide for disinfecting scratches, ibuprofen as an anesthetic and adhesive tape. SARS doctors often leave the lungs untreated, but see to it that symptoms of complications do not appear.
Insurance does not always cover all dentist / oculist services. Its value depends on the insurance company and on the set of cases it covers. People try to find work with paying for insurance.