The article has been automatically translated into English by Google Translate from Russian and has not been edited.
Frightened the public: Kirkorov's father who suffered COVID-19 looks bad and breathes heavily
Fans are seriously concerned about the health of Philip Kirkorov's father. The artist came to say goodbye to Armen Dzhigarkhanyan, and everyone noticed how weak he was, writes Interlocutor.ru.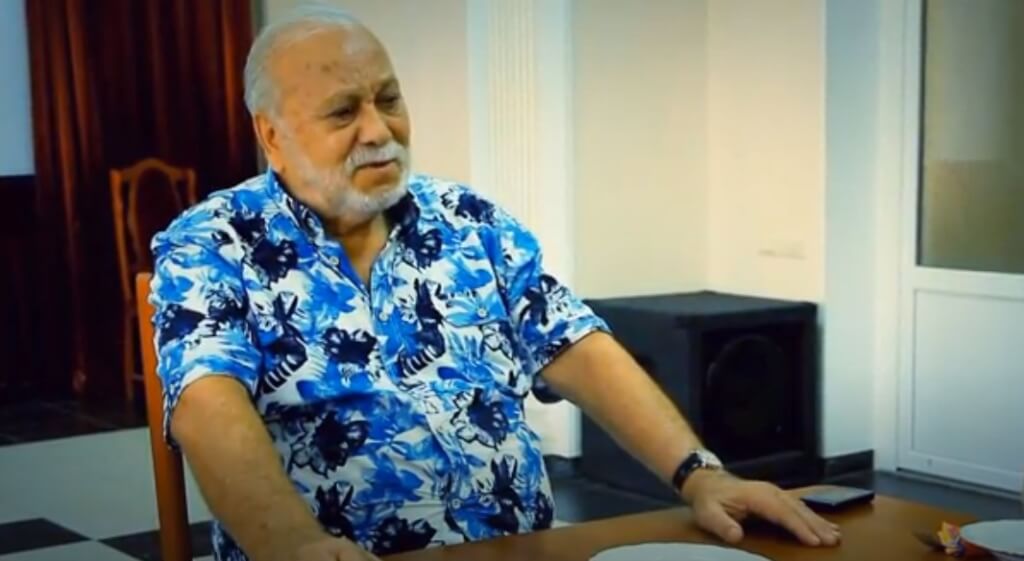 More recently, the whole country was worried about the father of Philip Kirkorov Bedros. The news about his health was disappointing. 88-year-old Bedros contracted a coronavirus and even ended up in intensive care... The other day, for the first time after an illness, he appeared in public and seriously scared him with his appearance. The thigh has weakened: every step is given to him with great difficulty.
Kirkorov Sr.was parting with Armen Dzhigarkhanyan. He came to mourning events leaning on two sticks. The artist still cannot move independently: his strength has not fully recovered.
On the subject: Without ex-wife and stepson: how was the funeral of Armen Dzhigarkhanyan
At the funeral, the singer could hardly hold back tears. During their lifetime, they were very friendly with Armen Borisovich. Moreover, it was Kirkorov Sr. who became one of the first to whom the legendary actor introduced his young wife Vitalin.
"Then we toured with Philip in Chicago. And Armen Borisovich was resting there. He came to the concert with a young girl and introduced her as his friend. And then I learned that he was going to marry her. I was categorically against it, I could not restrain myself: "You're out of your mind!" But Armen didn't listen to me, "Kirkorov recalls.
A video was also published on the Internet in which Bedros Kirkorov talks about his deceased friend:
After the illness, he became very thin and thin. But most importantly, he remained alive. Bedros admitted that Philip played a huge role in his recovery, who sent him to the best doctors. They were able to perform a miracle: they pulled him out of the intensive care unit, in which he ended up due to a violation of the heart rhythm.
"Thank God, I have recovered from the coronavirus, everything is over," explained the father of the king of pop. "God willing, I will live."
When Bedros recovered, the star son urged him to rest more and insisted on a long rehabilitation. But the restless Bedros is not used to sitting around. Therefore, he immediately went to a performance in Bulgaria, where a concert of the Turetsky Choir took place.
On the subject: DNA examination and diagnosis of coronavirus: what is a PCR test and how it works
Doctors, having learned about the intention of Kirkorov's father, categorically forbade him to make such a difficult journey. But Bedros was not even stopped by the instructions of the doctors. He flew to Istanbul, and from there he got to the place by bus.
"The guys performed on the Bunardzhik hill, where the famous" Alyosha "monument is located. And I decided to fly there. I wanted to sing "Alyosha" there. In fact, I spent twelve hours on the road. The hardest way, but what to do? Everyone supported me, asked where I got my strength from. But I got inner energy. I wanted to sing "Alyosha" there, and I am happy that everything worked out, "says Kirkorov Sr.
Bedros rarely appears on the stage now. Previously, he toured with his stellar son. But several years ago he refused joint performances - the doctors banned him.
"I cannot fly as often as Philip does. It's hard for me to endure it now: I cannot lead such a lifestyle. Therefore, I decided to leave the team. And Philip does not spare himself. We often say to him: "Philip, you need to rest." But he is into me, he cannot live without work. Philip is completely unable to rest. He thinks it's right. At my age, you can no longer think of anything: anything can happen. So now I don't even make plans, "said the artist.