The article has been automatically translated into English by Google Translate from Russian and has not been edited.
'Reminds of wallpaper in the kitchen': Melania Trump flew to Florida in a Gucci dress for $ 3700
Melania entered the land of Florida as a US citizen, but not the first lady of the country. For this release, Trump's wife chose a dress with a catchy print, which not everyone liked, writes The lime.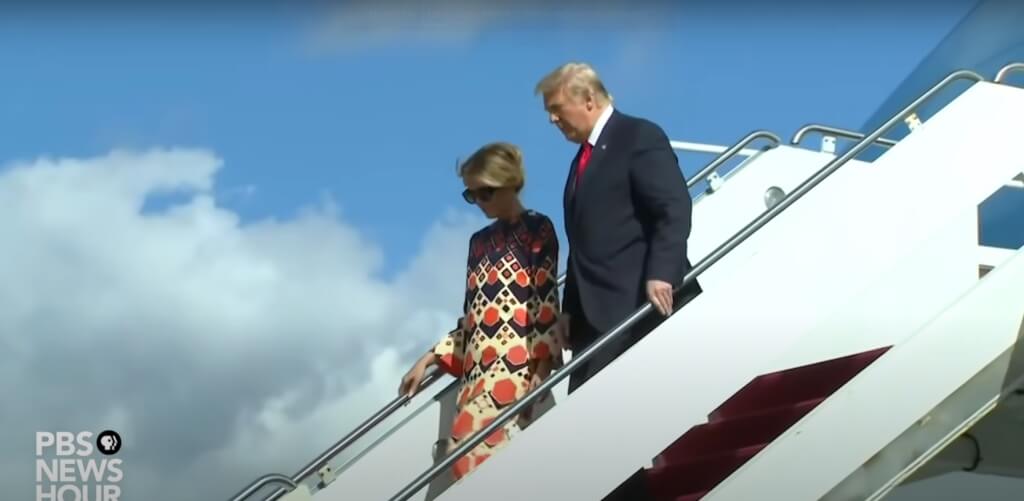 Before Joe Biden's inauguration, Donald Trump and his wife Melania left the White House. They went to Florida, where their residence is located - the luxurious Mar-a-Lago estate. And if the former first lady left Washington in a strict black Dolce & Gabbana dress and a Chanel jacket, then she began a new chapter in her life in a completely different way.
On the subject: How much will Melania Trump receive in case of divorce
In Florida, Melania Trump stepped off the plane in a bright Gucci dress with geometric patterns. TThis outfit costs $ 3700, and there is a debate on social media about how successful such a waste was.
"As long as there are hungry children in the world, there is no excuse for buying casual clothes for $ 3700," they write on Twitter.
"Reminds me of the wallpaper in my kitchen when I was little",
"This dress looks like a picnic tablecloth."
"Not a first lady anymore, and you can see it in her style."
Melania Trump also found defenders.
"I'm sure that after four years of abuse, she feels liberated. I wish her all the best ",
"A beautiful woman and a wonderful dress",
"What did you expect? Her husband was a millionaire even before he became president, "
"Do you think Jill Biden buys clothes at a thrift store? She is also quite rich. I am sure she spends a lot of money on her dresses. "