The article has been automatically translated into English by Google Translate from Russian and has not been edited.
What do American women go to look younger
Coach Pamela Prather teaches his clients to create an atmosphere of self-confidence, working in different directions: from breathing and vocal range to body language. But lately, she herself began to be ashamed of one of the parts of her body. The prater did not like her aging hands.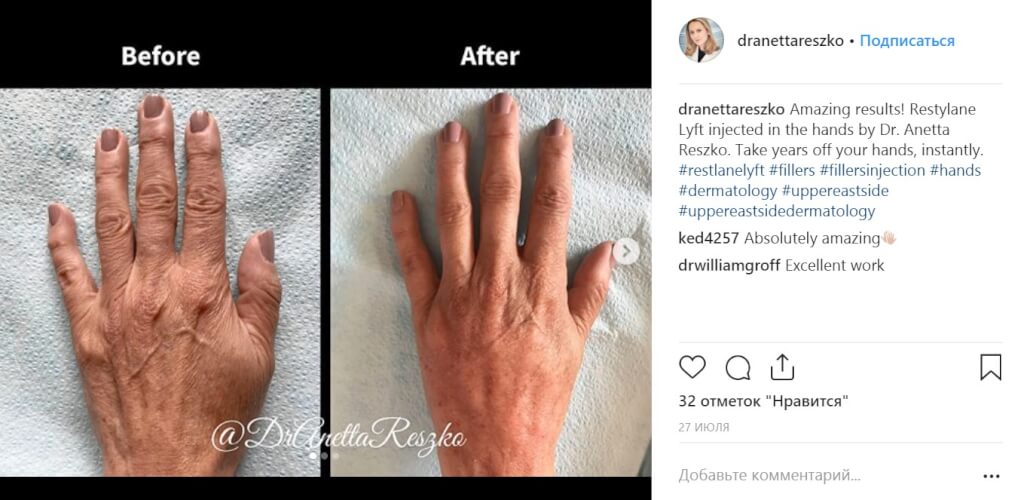 "I was losing collagen; veins became noticeable and reminded me of my grandmother's hands, '' 52-year-old Prater told the publication New York Post... "I was not ready for my hands to look like this. I have a little son and many friends 10 years younger. "
Pamela, who lives in Fairfield, Connecticut, turned to a dermatologist working at Park Avenue in New York. Dr. Annette Sharply helped her stop the aging of her hands and even visually rejuvenate them by entering injections of a special filler Restylane. The stains on the hands were removed with a laser.
"The doctor helped me for several years with the help of a botox and a laser, we dealt with the face. But aging of hands creeps up unexpectedly. I like to keep everything in order, "admits Prater.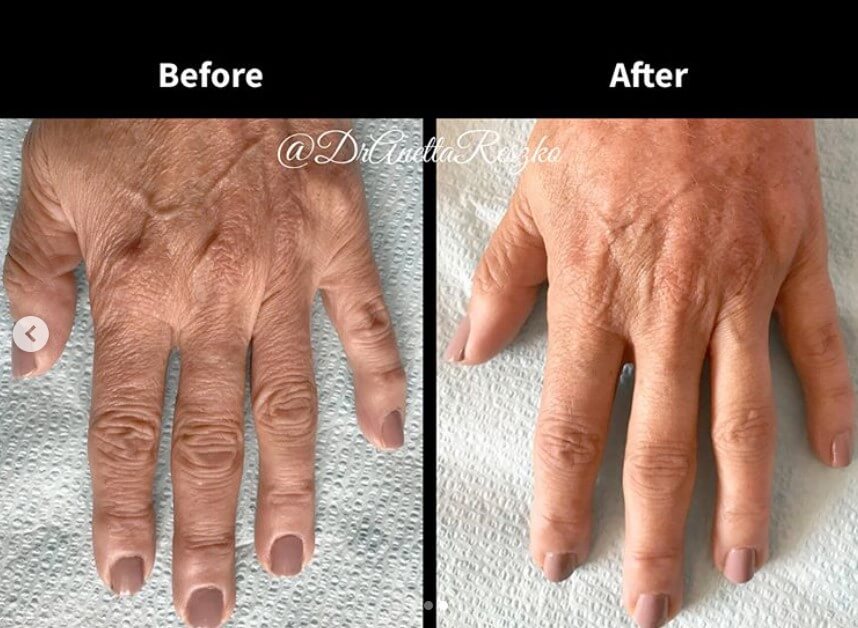 Wealthy women have long relied on fillers and trendy facials to look younger. Now they pay attention to their hands.
"The face is the first thing that a person sees. But the hands are also constantly open and visible. People began to notice the contrast between face and hands, "says the doctor.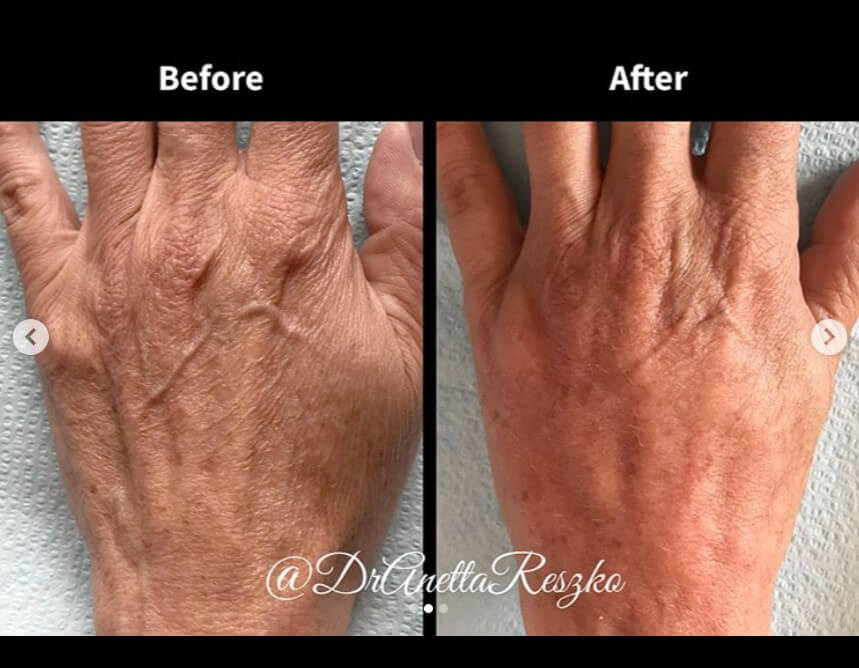 Pratter is delighted with the results. She even refused the usual manicure, so as not to draw attention to the hands, but now returns to weekly visits to a beauty salon.
"I even wear a fuchsia shade," she says.
Plastic surgeon from the top of the East Side, Dr. David Rapaport, says that the number of people who want to rejuvenate their hands has increased by about 25% over the past two years.
In May, the FDA approved Restylane Lyft, a hyaluronic acid-based filler for hands, which has long been used as a lip and cheek filler. The introduction of such a filler is a fairly simple procedure. Treatment usually takes about 20 minutes, typically costs between $ 2000 and $ 3000, and lasts about a year.
"Within a couple of days, you may have a few bruises and mild soreness, but this is actually a lunch break procedure," says Dr. David Colbert of the New York Dermatology Group, who has 30-40% more patients recently. looking to rejuvenate their hands.
But although the procedure is simple, the accuracy of the actions and the literacy of a specialist are the key keys to success, as in working with a face.
"You have to be careful with your filler because no one wants swollen hands," says Midtown dermatologist Dr. Dandy Engelman.
For those who want to rectify the situation with less intervention, spa services offer their services. Many of them added mini-procedures to their hands to improve their skin condition. Karina NYC in the Upper East Side offers micro-cuts: the skin of the hands is treated with very fine needles to activate collagen, which allows products to penetrate deeper into the skin. One session costs 250 dollars.
At Union Square Rescue Spa, customers can pay 50 US dollars for regular hand care (and US $ 150 for the face). Care includes microdermabrasion and mild electrocution, often used in physiotherapy.
According to Rapaport, the surge in popularity of hand rejuvenation treatments has changed what could previously be considered a barometer of a woman's age.
"You could look at someone's hands to determine the person's real age. But it doesn't work anymore! "He says.
How to rejuvenate your hands at home? New York Post offers the following tools:
Rub this ultrathin softening scrub into your hands several times a week so that the skin absorbs nourishing cream better.
Susanne Kaufmann Hand Peel Rejuvenating, $ 82 on Beauty habit
This system developed by dermatologists includes glycolic peeling with a brush, which reduces the risk of nail breakage, as well as glitter buff.
Dr. Dana Nail Renewal System, $ 55 on Nu Skin
A cream containing lemongrass and white and green tea extracts rich in antioxidants also provides protection for SPF 15.
HandDrink hand cream, $ 29 on Jane Iredale
Phytonutrients of this lotion, including dill, apple and sage, help thin and sagging skin to look more dense and elastic.
Crepe Erase Anti-Aging Hand Repair, $ 29.50 on QVC