The article has been automatically translated into English by Google Translate from Russian and has not been edited.
Wrinkled clothes and tousled hair: why Meghan Markle often looks unkempt
Each release of Meghan Markle in the light catches the eyes of millions of netizens. That is why every wardrobe flaw becomes noticeable. Why is the Duchess so often surprised by her untidy appearance? The author of the blog "Cynical Practical" expresses his opinion on Yandex Zen.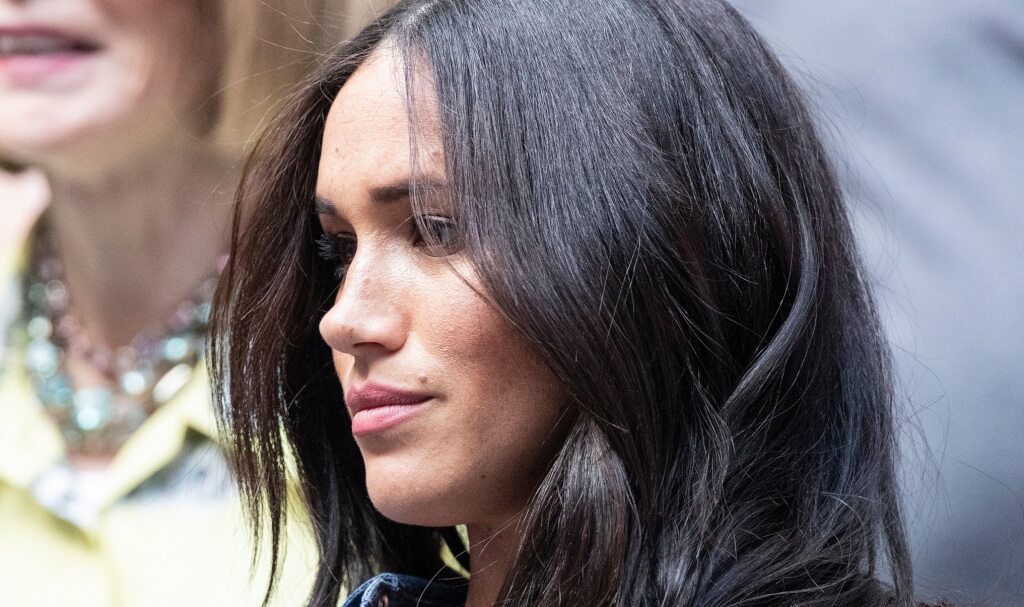 Meghan Markle didn't talk about "fashion failures" only the lazy one. Because of her clothes with tags, crumpled dresses, crooked shirts, Duchess Megan has long been recognized as a symbol of untidiness. In fact, the reason is her bad character. Here are the explanations that her fans and haters have come up with:
This is a deliberate rebellion against the hypocrisy of the royal family.

This is a familiar display of American relaxed dress.

It's just Megan's self-indulgence.
But I think that's not the case. That's why:
From under the yoke of the royal family, Megan and Harry have long since escaped.

Harry's T-shirts in America are ironed and without stains.

If Megan had been a pig in life, she simply would not have hooked a refined aristocrat. And, by the way, the Duchess looks pretty decent in young photos.
So where do all these tags, bruises and other flaws in appearance come from? You need to understand where these clothes come from in general.
Meghan Markle spends much less on fashion looks than you think.
Members of the royal family have the right to issue the so-called British Royal Order to their favorite brands (and this applies not only to clothing, but also to food, service providers). Brands supply clothes, so to speak, exclusively - and, of course, with a fit (as we see, for example, in Kate's outfits).
On the subject: 'It's time to strip them of titles': Meghan Markle and Prince Harry were accused of PR on the name of Diana
To put it bluntly, brands donate clothes to celebrities so that collections can then be sold out like cakes. This is a common practice, and by the wardrobe of this or that celebrity, you can guess exactly with which brand it has an order relationship.
Megan has no personal tailor, judging by the palace gossip. But there was a "best friend", the scandal with which many remember. This is Jessica Mulroney. She was responsible for the images of Megan at non-protocol events. Here is what they wrote about her before the girls quarreled:
"Mulroney oversees Meghan's wardrobe remotely, but has no official position at Kensington Palace. And even in Australia and New Zealand, together with the Duke and Duchess of Sussex, she and her husband, TV presenter Ben Mulroney, traveled at their own expense - unlike 10 employees of the palace, who were compensated for all expenses, "said the source.
That is, Megan received her clothes on the way out, as they say, directly from the warehouse.
And here the fun begins.
It is clear that Meghan Markle does not stand in front of the ironing board herself with an iron and a steamer in her hands. A whole team prepares her clothes. And the fact that someone from this team "forgot" to cut the tag, and someone "accidentally" put a stain, is Megan's fault.
On the subject: Megan and Harry made a gift to Duchess Kate: skeptics suspected a trick
It is clear that she is simply being avenged for the arrogant behavior typical of the upstart.
All these constant dismissals of personal assistants, for which Megan became famous in the first year after the wedding, is not an accident at all.
I think the team on the part of the fashion brand is also unhappy with the communication with her. It is unlikely that crumpled things are sent to other celebrities. But how does Meghan Markle know this - she has never been a star this class. And just from the ordinary actresses immediately jumped into the duchess.
The original column was published in the Cynical Practical blog on Yandex Zen
ForumDaily Woman is not responsible for the content of blogs, does not advertise any of these sites, and may not share the author's point of view. If you want to become the author of the column, write to us - woman@forumdaily.com.