The article has been automatically translated into English by Google Translate from Russian and has not been edited.
'We will not pay for them!': Trump spoke sharply about the move of Megan and Harry to the USA
US President Donald Trump commented on the move of the Duke and Duchess of Sussex and their desire to settle in the United States, writes "New Time".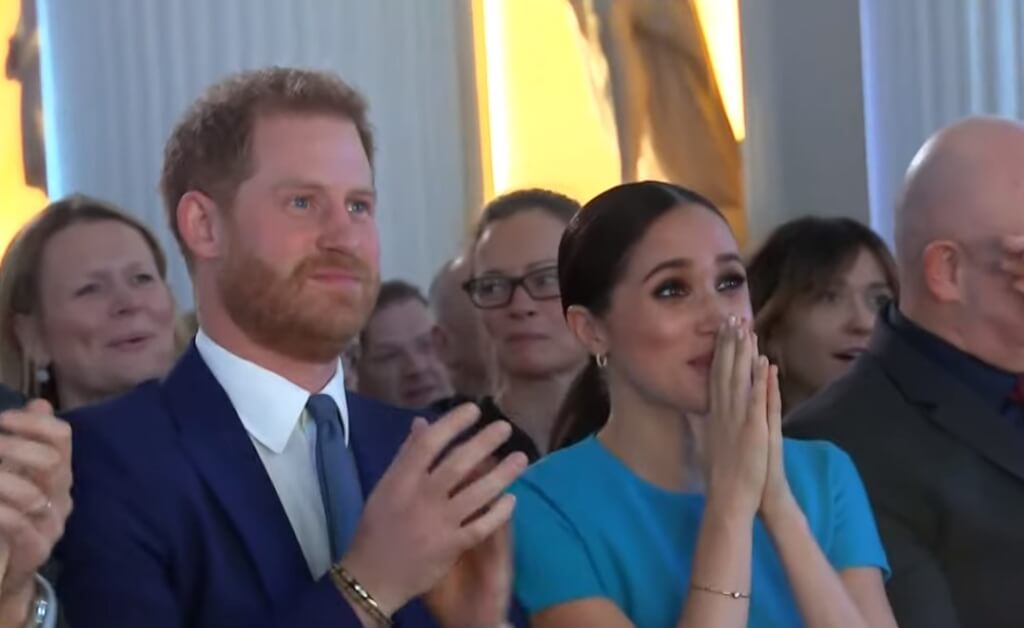 Late last week, rumors appeared in the media that Prince Harry and Meghan Markle had left Vancouver Island in Canada, where they had lived the last three months and moved to Los Angeles, Meghan Markle's hometown. According to the publication People, the couple is now living in a secluded estate in Los Angeles.
On the subject: Meghan Markle and Prince Harry moved to Los Angeles: the Duchess got the first role
Donald Trump on his official Twitter page "greeted" the members of the royal British family in the United States.
"I am a great friend and admirer of the Queen and Great Britain. I was informed that Harry and Megan, who had left the kingdom, would permanently reside in Canada. Now they have moved from Canada to the United States, however, the United States will not pay for their protection. They must pay! "He said.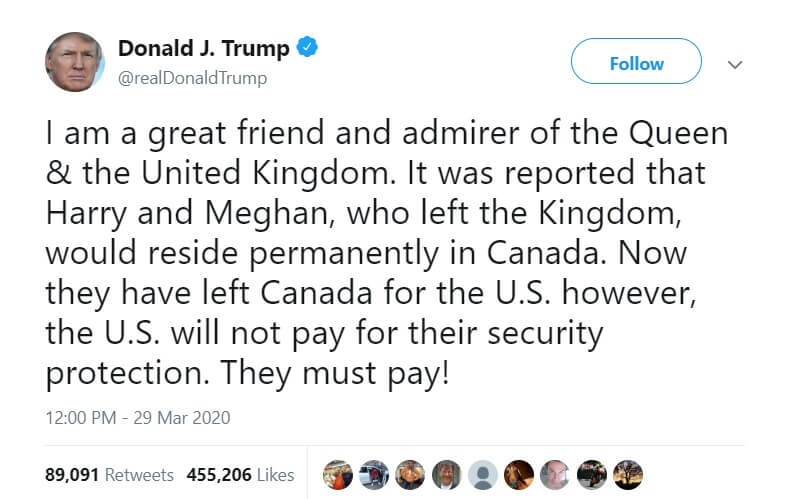 A spokesman for Prince Harry and Meghan Markle responded to Trump's words, saying that "the duke and duchess of Sussex do not plan to ask the US government for funds for protection. Private funds were raised for these needs. "
On the subject: 'No way': Megan forbade her husband to see Prince Charles, who became infected with the coronavirus
Recall, March 31, 2020, Prince Harry and Meghan Markle officially cease to act as members of the royal family. In early January, the couple announced their desire to abandon the responsibilities of senior members of the royal family and become financially independent.