The article has been automatically translated into English by Google Translate from Russian and has not been edited.
"My husband ordered my murder - but I forgive him": revelations of a Texas resident
On a typical August evening 2012, 50-year-old Nancy Shore returned by car from the church to the house where the killer was waiting for her. The woman survived, but while still in the hospital, she was shocked to find out who the police thought was the customer for her murder. The news shook her deeply, it was impossible to believe, writes Air force.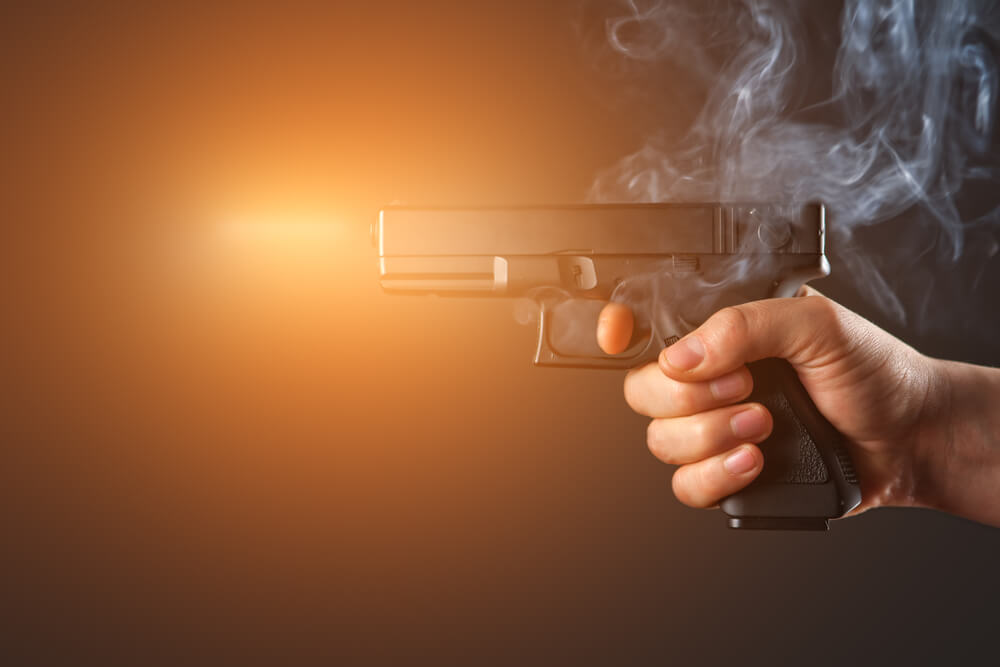 "We had a wonderful marriage," Nancy recalls. - Of course, like everyone else, we had problems. That is, we were not some kind of ideal couple, from time to time we had disagreements, but we always solved these problems ".
Nancy married Frank Howard in 1983, they lived in Carrollton, Texas. The couple raised three children.
"He was very kind, gentle, loving. He was busy with children ".
Frank worked as a football coach, and when the kids were young, we went to all of their games. They were also into music, "says Nancy. The couple sang in the local church choir and held Bible studies for youth in their homes. But as the children grew up, Frank, an accountant by profession, began to travel more and more often. Nancy was left alone.
"I have been a housewife all my life, raising children, this was my job. And when the children left, I felt very sad and hard. And then my husband began to work more and more, and I felt that we began to move away from each other more and more ... ", - says Nancy.
18 August 2012, Frank is not home again. Nancy thought he was on a regular business trip. She visited the christening in the church, then drove over for takeaway food and was just returning home.
"I drove into the garage - and suddenly some man grabbed me by the throat and put a gun to my head," recalls Nancy Shore. He demanded to give him the bag.
Nancy managed to twist, and she was face to face with the attacker, who was wearing a black baseball cap. Badly thinking from the surging terror, she accidentally handed him a bag of food. "Then he demanded my purse for the third time, bursting into abuse," says Nancy. - I shoved my purse in his chest and shouted: "Lord, save!" - and then he shot me in the head - and I collapsed as if knocked down ".
Nancy lost consciousness, and the attacker ran away with her bag, but for some reason did not hijack the car.
When the woman regained consciousness, she felt terrible pain and could hardly breathe. The bullet went through the head and lodged in the right lung. "When I woke up, I thought I was dying, but then the Lord turned to me and said, 'Get up.' He gave me the strength to rise, "says Nancy.
Since the mobile phone was in the stolen bag, the woman crawled to the car and pressed the emergency button. It didn't work, then Nancy gathered her last strength and got home. There she first saw her reflection in the mirror. "I saw that blood was pouring out of my eye - right on my beautiful purple blouse ... At that moment I still did not realize that I had lost my left eye," she recalls.
Nancy could hardly breathe, but was able to dial the emergency phone number and shout into the phone: "Help, help!" Nancy said where she was and described her attacker. Then, by some miracle, she got to the front door and waited for the paramedics.
The police notified her children about the incident, they already called Frank. "As one of my daughters later said, he began to cry, was in a terrible state. He was eager to save me no matter what, "says Nancy.
As soon as Frank was able to fly home, he immediately went to the hospital. The daughter said that he was so crushed that he just collapsed on the floor in the hospital - even before he saw his wife. However, when the police launched an investigation, they found some interesting information on Frank's phone, including messages from another woman and her photographs. On the day of the attack on his wife, Frank was with this woman, and not at all on a business trip.
At that time, this novel lasted for three years.
When Nancy was better and she was transferred from intensive care to a regular ward, Frank called her on a hospital phone and admitted to adultery.
"I just cried. And he was sobbing so hard that I could hardly make out what he was saying, what he was trying to say, "recalls Nancy.
After this call, Frank visited his wife several times, but the worst news was still to come. Nancy was still undergoing post-operative treatment at the hospital when the police told her about the arrest of a suspect in the assassination attempt. The arrested person was John Franklin Howard. It was her husband, whom everyone called just Frank. For several years, Frank paid the members of the criminal gang to kill his wife.
"It hit my heart," says Nancy. - I remember that even after eye surgery, I kept crying and crying. Mom came to me and said: "Stop, you can't cry like that, your eyes won't heal like that. She urged me not to give up. "
As it turned out, the criminals were blackmailing Frank, constantly demanding more and more money. He also spent hundreds of thousands of dollars on his mistress. As a result, he began to cheat - stealing money from his wealthy clients, thus embezzling more than $ 30 million. Nancy doesn't know why Frank wanted to kill her. Most likely because he knew: she would never agree to a divorce.
"I swore before God that I would not divorce him," Nancy explains. - And then he started a relationship with another woman. Then he began to cheat to show her how rich he was. And then it all got so dragged into his head ... He had no choice but to order my murder. "
At trial, the jury for two hours found Frank guilty of attempted murder. He was sentenced to life imprisonment, with a minimum of 30 years before he can apply for early release. By this time he will be 85.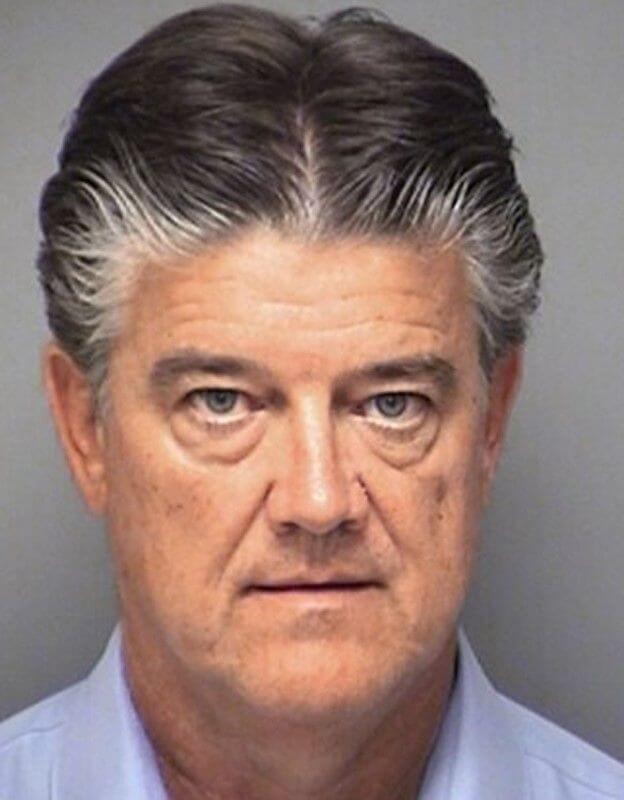 In fact, Nancy divorced her husband, even before the trial.
But she says she would be ready to restore their relationship and remarry him if he were acquitted. So the conviction was another blow for her.
"This is because at that time I still loved him. And you know, I must say that I still love him. Not in a romantic sense of the word, but I love him as the father of my children and this love will last forever, "Nancy explains.
Her children were convinced that their father had been wrongly convicted. "He kept telling them that he was innocent," Nancy explains, "that he had nothing to do with it. But he was a wonderful husband and father - up to a certain point - and I perfectly understand why my children believe in it. " After the sentencing, she and her children left the courtroom separately. They did not communicate for another month after that. Despite everything she went through, Nancy was able to forgive her husband. She even offered him forgiveness in her victim statement at the trial.
"I forgave him. The Bible says that if we do not forgive those who have harmed us, then we cannot be forgiven. And I could not help but forgive him, because I cannot live with this bitterness, "she explains.
Nancy has not seen Frank and has not spoken to him since then, since he was sent to jail.
Although she was thinking about visiting him in prison while she kept her distance. But there is one question that torments her and which she will surely ask Frank, if there is an opportunity.
"What happened to our marriage? - Nancy is perplexed. "What could possibly make him go astray and find another woman? I know that the attempted murder must be the worst in this story, but for me the hardest and most destructive is this. " The fact that Nancy was able to almost completely restore her health after such an attempt amazed the doctors. She had to undergo several operations to restore her face and eye socket, and now she has an artificial eye. She now has a full-time job as a legal assistant at a law firm.
"The bullet is still in my lung, and at first I couldn't use my right hand, but now it has recovered and I can type," says Nancy.
She says that now, after what happened, she is very actively celebrating each new birthday. And she still sings in the church choir - and this also brings her joy. Almost six years have passed since that terrible attack, and Nancy's life is moving forward.
"I can again be grateful to God for saving my life. And for the healing taking place in the lives of my children. It's amazing, she says. - I am very happy".