The article has been automatically translated into English by Google Translate from Russian and has not been edited.
The fraudster stole $ 48 million from single women and led a luxurious life, but greed ruined him
Hamish McLaren, the charming narcissistic psychopath who stole 70 million Australian dollars (more than 48 million US dollars) from people around the world, is called the main fraud in Australian history. He is now in prison awaiting sentence. The victims of the swindler told how their relationship evolved. These revelations shared "Lenta.ru report».
Hamish McLaren is a charming, handsome, cunning narcissistic psychopath, able to get into the credibility of anyone, and then steal his money. Hamish's 48-year-old seduced women and fascinated men, pretending to be a successful businessman, a trader, a Harvard graduate, a charity foundation manager, or someone else. He used many pseudonyms to hide traces of deception, manipulated his victims, who sincerely trusted him, and then broke their hearts and took the money.
MacLaren, who received the title of chief swindler of Australia, is languishing in a prison cell awaiting a sentence on 18 for the charges of fraud brought against him. The verdict will be delivered immediately after Hamish's mental health assessment.
He stole almost 8 million Australian dollars (5,5 million US dollars) from 15 victims in Australia, which he himself admitted in September 2018. But the prosecution claims that this is only the tip of the iceberg, and McLaren actually fooled hundreds of people not only in Australia, but also in the UK, Canada, USA and Hong Kong, having stolen a total of about 70 million Australian dollars (more than 48 million US dollars). Many of them chose to remain in the shadows, but the three victims told in detail about the bitter experience of dealing with a fraudster.
Ex-wife
In 2008, Beck Rosen with her three sons moved to Blues Beach, where she hoped to recover from a difficult divorce. In a quiet town near Sydney, she met a friendly Hamish McLaren. "We saw him riding the surf and walking with the dogs," Beck recalls. "It was rumored that he was trading futures, but he ran into problems at the start of 2000's ... Everyone was just fascinated by it."
Hamish suggested Beck take her sons to surf - the boys begged her mother to let them go. He not only courted Beck, but also became friends with her sons, surrounded them with his fatherly care, which they really lacked. "He seemed like a really good person. We went jogging and boxing, "recalls Jack, son Beck.
After the divorce, Rosen received a large sum of money, and this, in her opinion, attracted a prudent cheater. Much to her surprise, McLaren did not hide his past and advised her lover to read about him on the Internet: "Google me, you will find a lot of things. But it was old me. I don't want to be that person anymore. I found you and the boys, I found my love, do not judge me by the past. "
In October, 2010, Beck and Hamish played a simple wedding. Soon, measured life in a quiet town bored Hamish, and he returned to Sydney to work, rented an apartment with a beautiful sea view. Beck and his sons first came to visit him for the weekend, but soon they moved completely. They led a luxurious lifestyle, wasted money and were happy. At least that's what Beck thought.
"We lived a high life ... We always went out somewhere and had a great time," recalls Jack Rosen.
But it was not at all what it seemed. At this time, McLaren was already looking for the next victim. Once he suggested that Beck go with him to New York for a business meeting. Hamish was given a badge with the name Hamish McLaclan, and he and Beck laughed at this mistake. Later, Beck realized that it was one of the many pseudonyms of her husband.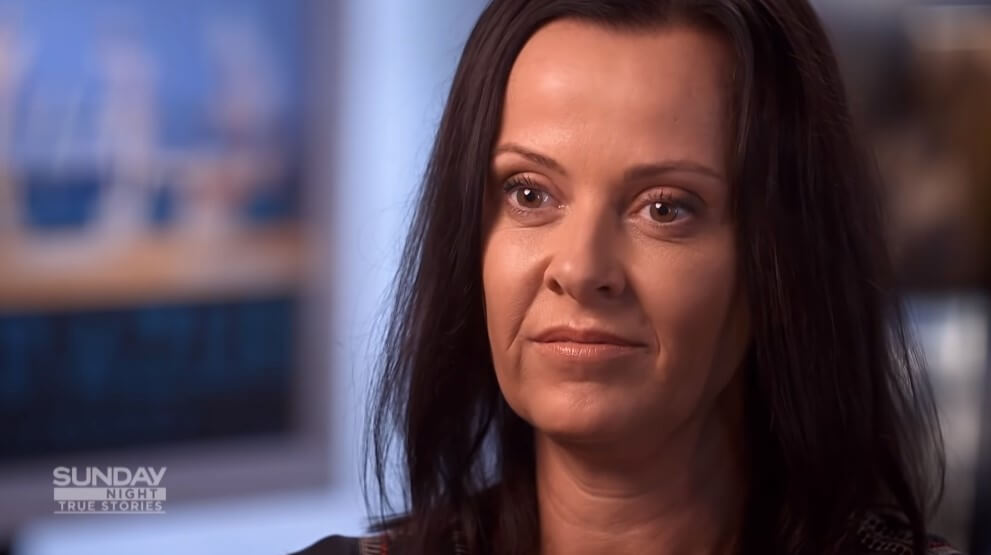 Girl stepson
Over time, Beck realized that Hamish did not leave everything in the past, but continues to deceive others. And her as well. She began to look after her husband and soon saw that he was acting strangely with 16-year-old Jane, her son's girlfriend. One day she saw them together in a cafe and realized that they had an affair. "I thought," Why does Jack's girlfriend sit and drink coffee with my husband? "Beck recalls. - He slapped her on the pope. It was a flirt.
When Beck tried to talk to Hamish, he called her crazy - like, Jane just reminds him of his daughter. "Every time I said something, they called me insane," Beck says indignantly.
One day, she saw her husband come home in his luxury "car for a man in a midlife crisis", took Jane, and they sped off somewhere together. She didn't know what she was paying for this car at the time, Hamish bought it from a Porsche dealer in her name. In addition to the car, Beck paid for Hamish's many whims: lunches, bills, business class seats on airplanes. The scammer also tried to get a loan on 450 of thousands of Australian dollars, forging his wife's signature, but, fortunately, he failed.
Beck's patience snapped when she found Jane's panties in her washing machine. She filed for divorce. "It was all a lie, sheer pretense," Beck sadly sums up.
On the subject: The real stories of Russians who were ruined by marriage speculators
Dear friend
Free and gambling Hamish began the search for the next victim. She was recently divorced single mother Karen Low. She had no money at all, but after the divorce, she got an old mansion in Sydney worth several million Australian dollars.
"I will never forget his face when he first came to my kitchen. He looked like a kid in a candy store, "recalls Karen. On Hamish's past life, Karen knew little: his mother had changed her father, as a result of which he was born, so his real name is not Watson, but McLaren.
Karen's mansion cost about AU $ 11 million (7,6 million US dollars), but in order to sell it profitably, you had to repair the leaking roof. "You don't need to worry. I'm here to take care of you, Hamish assured. "I will give you a million in debt."
But Karen did not need a million (approximately 696 thousand US dollars), she would have enough 200 thousand Australian dollars for repairs before selling. However, the scammer convinced her that she would spend 200 thousand on repairs from the million she received on credit, and invest the rest of the money. Of course, not without his help. To reinforce the image of a respectable and wealthy man, Hamish took Karen with him to meet with the owners of the mansion worth 23 million Australian dollars (16 million US dollars), which he said he intended to purchase. All this, of course, was a farce.
But the experienced cheater was so convincing that she took the money from him and, as she later admitted, did not properly verify the accompanying documents. She trusted McLaren — he called himself a representative of a famous bank and acted on his behalf. Thus, Karen issued a loan in the bank for a huge amount of bail at home, and Hamish later squandered the money.
"He did all this just to impress," Karen realized later. - Hamish often disappeared for a long time. He tried to make lucrative deals abroad. Once - and went to Singapore. He has always been here and there. "
After some time, Karen introduced Hamish to her friend Henry Hanon, a wealthy real estate broker in the UK. This acquaintance was a gift to Hamish - he entered a new and stunning world of wealth. The men quickly found a common language and decided to go together to London and to the royal races in Ascot.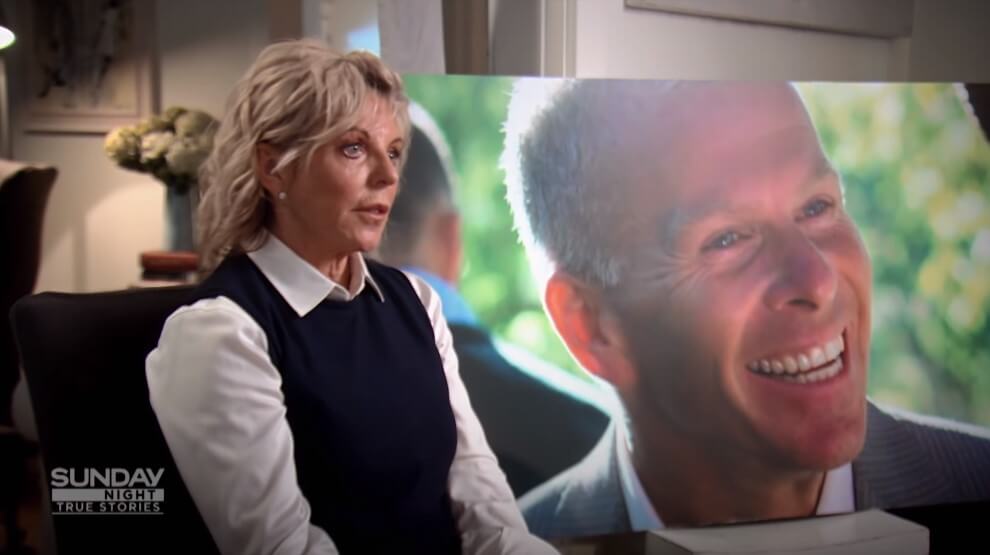 Top-drawer
Henry noticed how strong the audience was at the royal races on Hamish. The scammer tried not to lose his face in front of new rich acquaintances — he even wanted to buy a thoroughbred horse, but something was wrong with his bank transfers.
"This society was new to Hamish, there were many people who had known each other for years, they had serious money ... By these words I mean family capital, not easy money," says Henry.
Later, Hanon realized that much of Hamish's behavior indicated that he had to keep his ears open. But the broker was too carefree and cheerful to pay attention to it. After the races, they went to New York. A self-cheating MacLaren bought only first-class tickets - of course, at the expense of Karen. He claimed that he had already been in New York to work at Goldman Sachs, one of the world's largest investment banks, and recommended his friends to stay in a posh hotel. The scammer even booked rooms on one of his pseudonyms.
Henry began to suspect that Hamish was lying when Mr. James turned to the hotel. Through a friend from Goldman Sachs, he learned that Hamish is not on the list of employees. Moreover, he does not work anywhere at all, although he tries very hard to create the appearance of hectic activity.
"He told me he went to Goldman Sachs," Karen says. "Now I know that instead of the office, he went with his laptop every day to a cafe on Broadway."
When they returned to Sydney, Hamish disappeared, and Karen began to receive notifications from the bank asking them to make payments on the loan. She then discovered that the money in her accounts had run out. Only then did she realize that she was deceived in the most cunning way. The scammer did everything very well: until the last moment, Karen did not know that she was paying for everything.
"Sometimes I literally physically feel it — it's like a stomach ache ... I don't think I can ever forget it," Karen describes her condition. - It is very humiliating. And how could I believe all this! "
In total, McLaren stole 1 from her million 150 million Australian dollars (more than 1 million US dollars). Karen almost lost her house, but one of her wealthy neighbors helped her by paying off a loan. She will pay off the debt to him after selling the house.
"The worst thing about Hamish is that he doesn't look like an ordinary robber who enters your house, turns everything around and then leaves, and you don't know who it was," Henry muses. "He penetrates your social connections, your emotions, absolutely everything in your life ... And then he runs away." So this is much worse than the actions of an ordinary thief. "
On the subject: How 'greenhouse girls' fall victim to scams
Ex girl
Some time later, in 2016, single mother Tracy Hall from Sydney stumbled upon McLaren's profile in a dating app. There he was registered under the name of 41-year-old Max Tavit. They began to communicate. Tracy remembers how witty and charming Hamish seemed to her. He aroused her sympathy by telling him that he was left orphaned at the age of six, when his parents died in a plane crash. It was just one of Hamish's many touching stories. In fact, his parents live in a nursing home in Sydney and feel great.
The next lie was even more vile: the fraudster told Tracy that he miraculously survived a terrorist attack on the World Trade Center 11 September 2001. Thanks to Hamish's fantasy, the couple always had something to talk about, and soon they had a romance. Tracey had no reason to suspect of something new acquaintance - everything seemed absolutely normal. He had a great job (this time Hamish built himself up as a successful trader), she spent a lot of time in his apartment, they played sports together, had picnics, planned to buy a house - in short, life seemed like a fairy tale.
"In the mornings, he would put on his expensive suit, we would get into the car, he would drop me off on the way to his office," says Tracy. - You know, I think he just turned around, went home and put on his shorts again. He had no office. He had no job. He came up with absolutely everything. I think in my case he listened to me very carefully and constructed his personality so that I would definitely fall in love with him. "
The couple spent together a year and a half, and then Hamish disappeared. Soon, Tracy read the news that her boyfriend was in jail for fraud. When the first shock passed, Tracy realized that in addition to her beloved person, she lost all her savings - 320 thousands of Australian dollars.
After decades of cat-and-mouse games with law enforcement agencies around the world, luck finally changed McLaren, and he ended up behind bars. From prison, McLaren calls Tracy, sending her touching letters with love confessions, while the judge postponed the sentencing and demanded that the defendant's mental health be assessed.
According to general estimates, McLaren stole eight million Australian dollars from Australians, including well-known designer Lisa Ho, and deceived hundreds of people, but there is a man in the tiny English village of Midhurst who could outwit Hamish McLaren.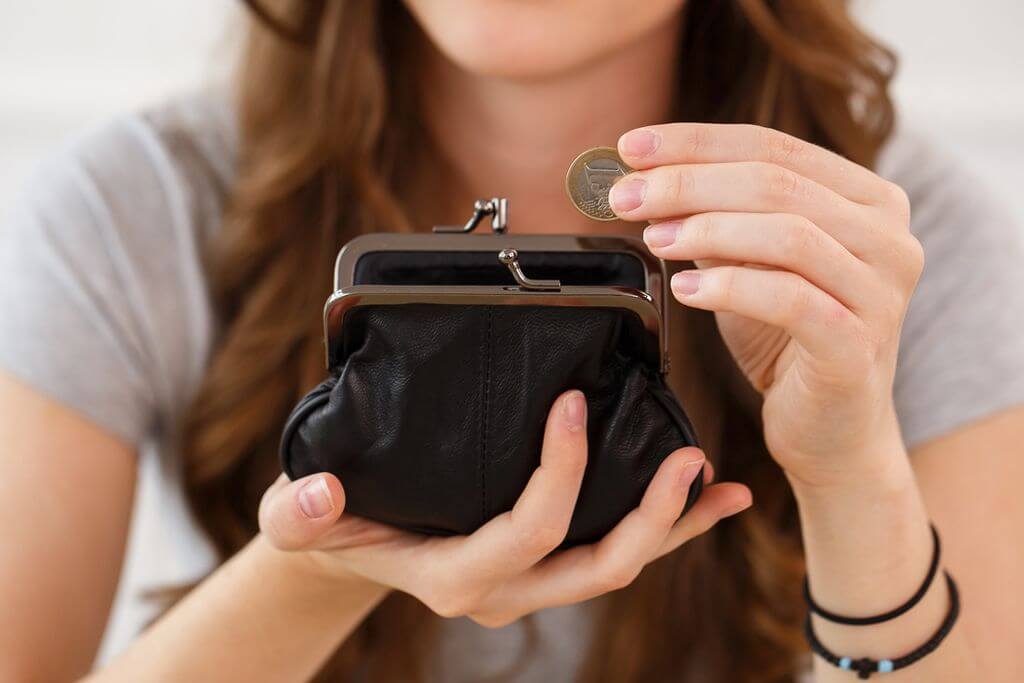 The whistleblower
Problems at work with Simon Shaw began simultaneously with his son's illness: the boy urgently needed a heart operation. When a man named Hamish Maxwell offered the inconsolable father to invest money profitably, he decided to take advantage of this opportunity.
"I thought he would offer me something that would change my life for the better," explains Simon. - He studied at the Massachusetts Institute of Technology, studied mathematics, developed trading systems, and at that time worked with Goldman Sachs. He was a chicken that laid golden eggs. "
Hamish promised to double Simon's savings, and he happily agreed. Not only that, he found other investors for the Hamish scheme.
"The people with whom I introduced him were not stupid, were engaged in business and succeeded, and they did not suspect anything. They were accepted into the business, "says Simon Shaw. Only one of his friends, Steve, felt a trick, recalling free cheese and a mousetrap.
"It's like a bell rang in my head: I began to think that everything offered was too good to be true," explains Steve. "It prompted me to carefully examine Hamish Maxwell's personality."
It all started with the fact that friends, remembering how often Hamish talked about his achievements in running, began to search the Internet for photos from marathons in Australia. Soon they were already reading the big story of McLaren's cunning financial tricks.
"I was pretty calm," recalls Steve. - I did not want it to be true. I think many would like to give him in the face. Simon needed to calm down, and then we needed a thoughtful plan. "
Steve and Simon decided to return the money by any means. To do this, they themselves had to become somewhat of a fraud: they offered Hamish to introduce him to an extremely rich investor. But he needed proof that the investment was really profitable, and he would receive double the amount of money. To do this, Hamish needed to return the money invested by Simon to his account, and even double the amount, so bank records would confirm Hamish's promises.
Steve explains that they carefully planned the proposal. "We offered him a huge jackpot. Fortunately, he bought, - smiles Steve. "We did the same thing with him that he did with Simon."
But most of the victims of Hamish lost their money forever, and no one knows what the scammer spent tens of millions of Australian dollars.
"I don't know what he was spending money on," Henry Hanon wonders. - For such a small person like him, just enough to have money, he does not have to enjoy it. Just to know that he has them, and you have not, that is enough. "
"I think there is still this money somewhere," Karen agrees. - Many, many millions. He told me: "Go to the police, and I will sit on the beach for the rest of my life with money."
Tracy Hall and Beck Rosen went through hell in their relationship with the fraudster Hamish McLaren, when from a man who loved him wholeheartedly he turned into a calculated thief. Now Beck and Tracy are tightly friends and jokingly call themselves the "Hamish Survival Club."
"It's very good that I have the opportunity to share my story and laugh," says Tracy. - With someone who was in a relationship with him and experienced what I went through. I feel that I'm not alone anymore. "
Hamish's many hours of discussion didn't help the new girlfriends understand who the person who destroyed their lives really was.
"He is dead," Tracy firmly declares. - He was completely unreal, invented. In fact, it does not exist. It was all a lie. "