The article has been automatically translated into English by Google Translate from Russian and has not been edited.
Young sweetheart Petrosyan celebrated 30 anniversary in Dubai. A PHOTO
The new passion of 73-year-old Yevgeny Petrosyan, his assistant and muse Tatiana Brukhunova on March 13 turned 30 years. Birthday beloved humorist spends on vacation in the UAE, where she went the day before.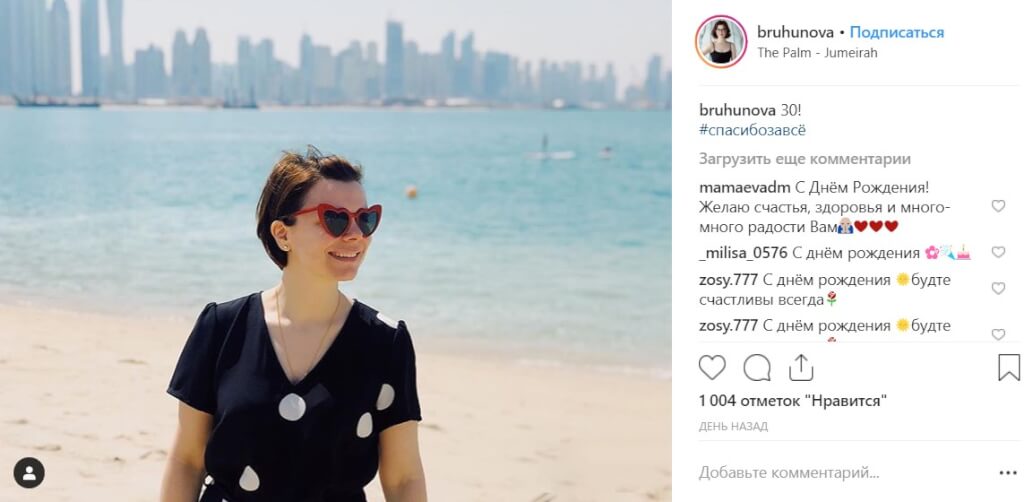 According to lady.mail.ru, on Instagram Brukhunova shared a picture from the beach on the Palm Jumeirah island in Dubai and left a laconic signature under it: "30! Thanks for all".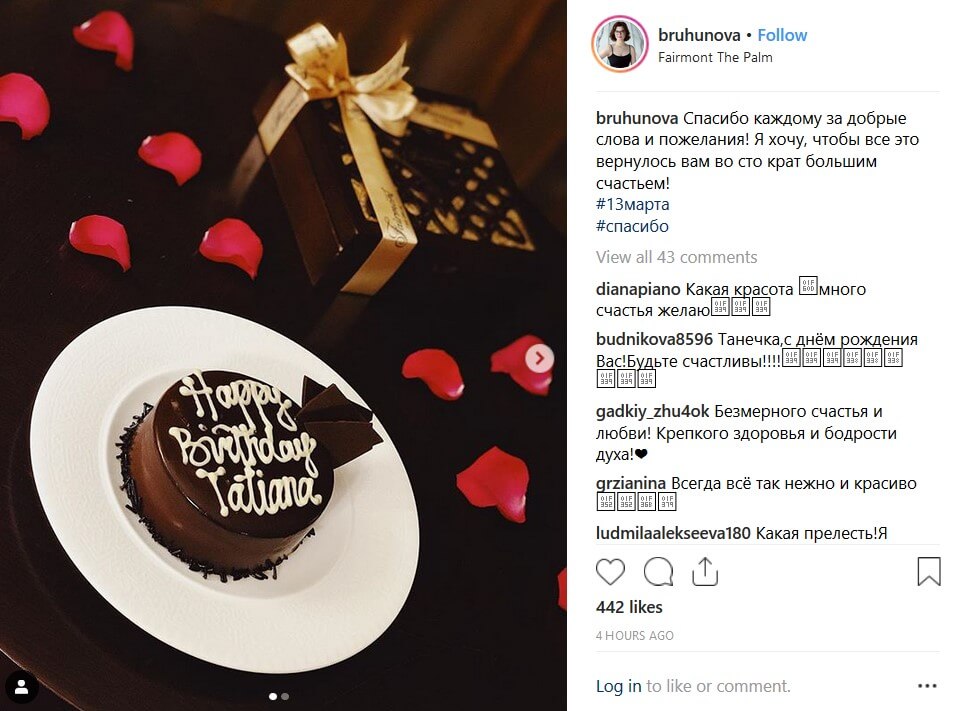 Apparently, Petrosyan was unable to join Brukhunova on a trip: the humorist's instagram is replete with pictures from rehearsals in Moscow, to which he devotes all his free time.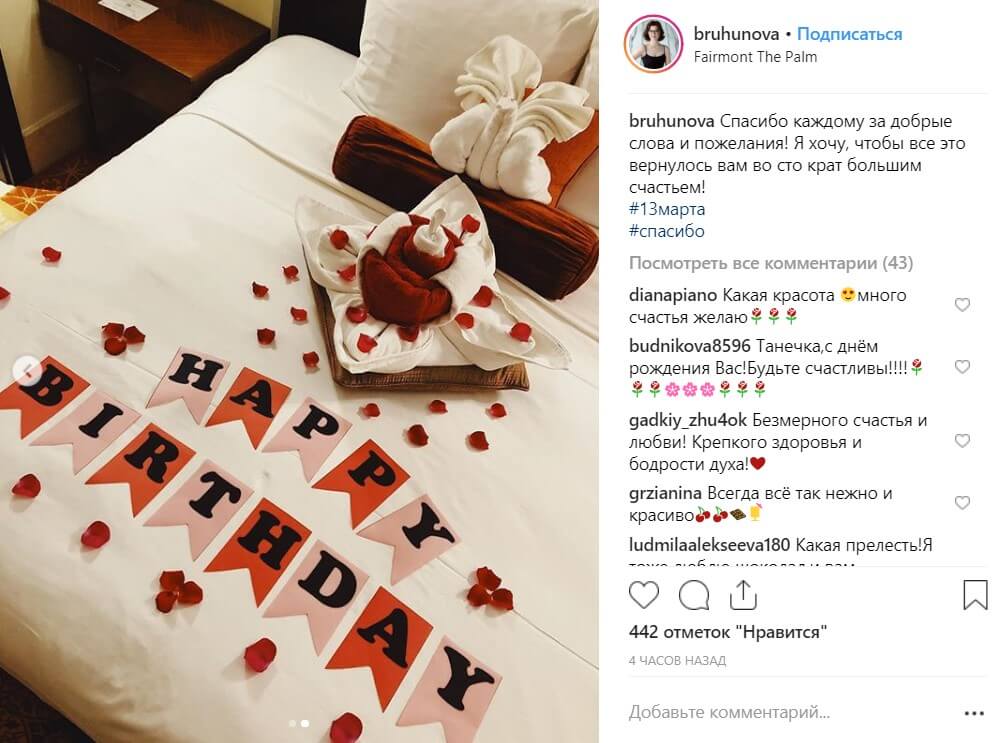 Recall, November 16 2018, Moscow's Khamovnichesky Court ruled divorce Yevgeny Petrosyan and his ex-wife Elena StepanenkoHowever, artists continue to divide the multi-million dollar state to this day. Humorists have been married for over 30 years, of which 15, according to statements by a humorist lawyer, is separate. Information about the separation of Petrosyan and Stepanenko appeared in August.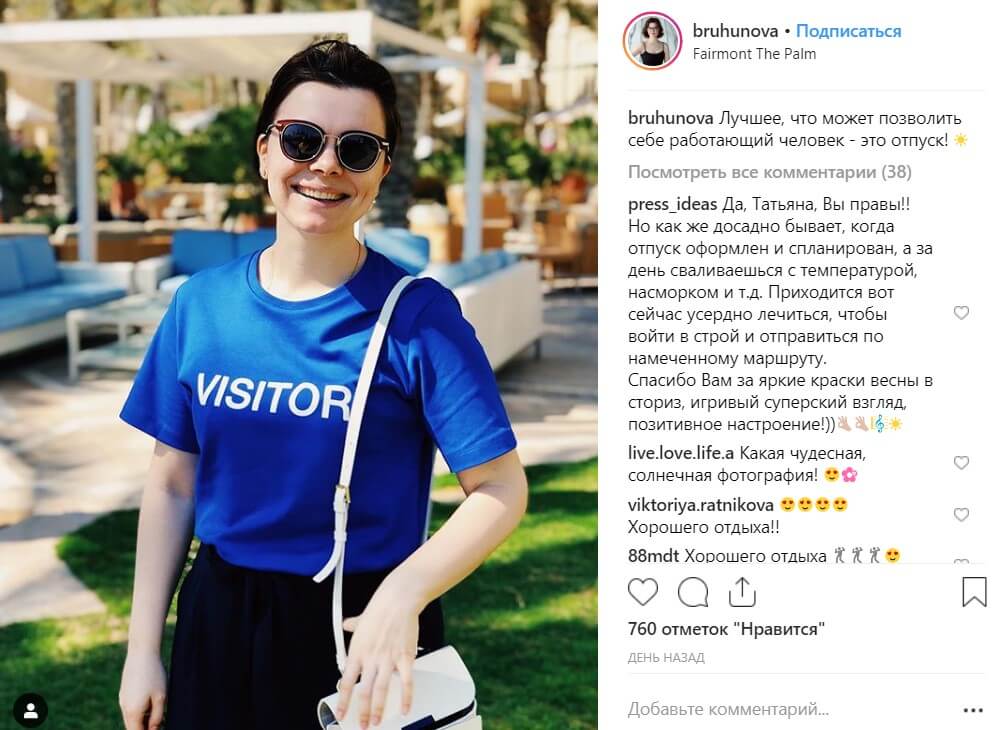 After the news about the divorce of the humorists, the media immediately began to look for the reasons for the couple's separation and found out that Petrosyan had a relationship with his assistant Tatyana Brukhunova. At the end of December 2018 th Brukhunov confirmed affair with a humorist.
The media found out that Petrosyan indulges his darling and presents her with luxurious gifts, which Tatiana does not hesitate to show on instagram. At the end of January 2019, lovers first appeared in the light.