The article has been automatically translated into English by Google Translate from Russian and has not been edited.
Opinion: typical 'show-off' of our immigrants, at which Americans laugh
Immigrants who recently arrived in the United States quickly notice that the luxury goods that are popular at home are not of interest to anyone in the United States, writes the author of the American Americano blog on Yandex Zen.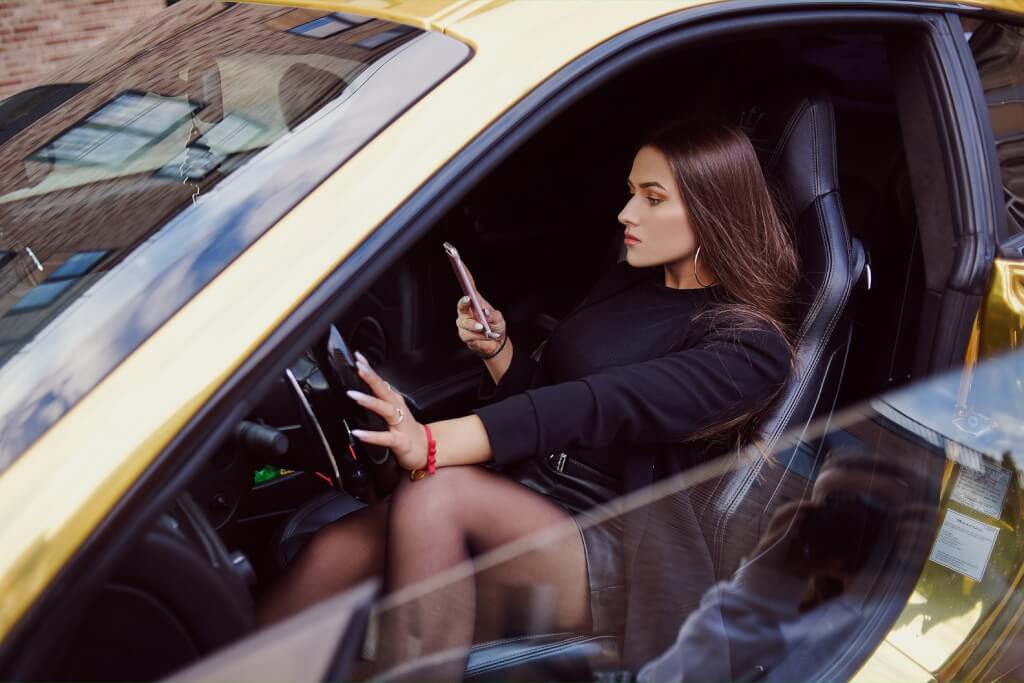 Today I will tell you about typical "show-off" for Russians, which are usually made fun of here in the USA, and also I will explain why what is considered cool in our country will not look cool in America.
I have been living in the USA for more than three years and first of all I must say that the Americans themselves have ridiculous "show off", groundless reasons for pride, often more than many of our immigrants, so one should not think that only our compatriots like to brag.
For example, many locals make fun of Mexicans' cravings for tuning cars. This is actually so - the motley painted cars, hung with all sorts of bells and whistles, look like straight out of children's cartoons. However, I don't think this is something bad, it's just the norm for them, like that.
Let us first discuss a well-known and hackneyed point, which, by the way, is applicable not only to Russians, but also to many other countries with a low exchange rate against the dollar.
Of course I mean gadgets (phones, tablets, computers). Most often, they poke around with Apple products - iPhone phones. Basically, this is inherent in young people, but many adults also sin with this. I think everyone has heard about the fact that people even take loans to become the owner of the latest version of such a phone.
Imagine our surprise when they find out that even the middle class in the USA has such new phones. All because of the course! The latest versions of the gadget cost a little more than $ 1000 and, for example, in California it is a quarter of the average salary, but in Russia it is already two or three average salaries.
On the subject: Opinion: why Americans easily figure out our immigrants in the crowd
So in the US, the latest iPhone is just commonplace, not luxury.
The same cannot be said about clothes! There is now a trend among young people for branded clothing like Gucci, Louis Vuitton, etc. These are very expensive clothes and, of course, Russian fashionistas love to show off the outfits of these manufacturers. But so are the Americans! So this particular "show-off" is inherent in the people of the United States themselves.
True, there is an exception: brands like Nike or Adidas in Russia are also classified as expensive (sneakers cost 10-20 thousand rubles or 140-270 dollars), but in the USA these are middle-class firms and are not considered cool. Although they are also very popular, almost all people here wear Nike.
Further - jewelry, gold, silver, precious stones.
Local ladies love jewelry, but they are not hung with them in the same way as many Russian women. One or two rings and a chain is the maximum. Men are still more modest: watches and a wedding ring, chains are very rarely worn. Not to mention the seals (with the exception of the university seals).
When we arrived in the USA, I had a gold chain, a ring and a bracelet, and my girlfriend had a similar set, only there was more than one ring, and in addition there were also large earrings.
And I must say that my acquaintances made fun of this, as this kind of "tsatsuki" is associated with rap artists.
This also includes leather and fur. Especially fur! Moreover, they would rather not ridicule it, but condemn it, because now in the United States they are trying to do everything from artificial fur and leather in order to protect wildlife. So even expensive shoes for a couple of hundred dollars will probably be made from leather substitute.
On the subject: Why Russians throw everything away, but Americans sell successfully: the opinion of an immigrant
Auto, of course auto! But not just a car, don't think!
An expensive car will be stared at in the United States and in Russia. For example Mercedes - he and in Africa Mercedes, a status German car.
Locals rarely take cars on credit, at home - yes! Most of the homes of Americans are either bought on credit or inherited. But cars are rarely bought by installments. The reason is that it is difficult to live without a house, but without a car it is quite, and without an expensive one, even more so, if you have little income, take a simple second-hand Ford and enjoy it, it performs its main function.
But in Russia the picture is different. According to statistics, most of the new cars are taken on credit, and these are quite expensive cars.
It's funny, but more expensive cars drive around Moscow than, for example, Los Angeles. But the catch is that in Moscow half of the expensive cars are on credit. I told an American friend about this and here's a quote from him:
"That's funny. Seeing rich just because of the car? And at what house is this car worth? If near the shack, then what's the point? "
Original column published on the blog. "Americano Americano" on Yandex Zen
ForumDaily Woman is not responsible for the content of blogs and may not share the views of the author. If you want to become the author of the column, write to us - woman@forumdaily.com.