The article has been automatically translated into English by Google Translate from Russian and has not been edited.
Opinion: the psychological trauma that Princess Diana inflicted on her children
Princes William and Harry pay a lot of attention to mental health problems in their work, and this is not without reason. TheCrowns.ru.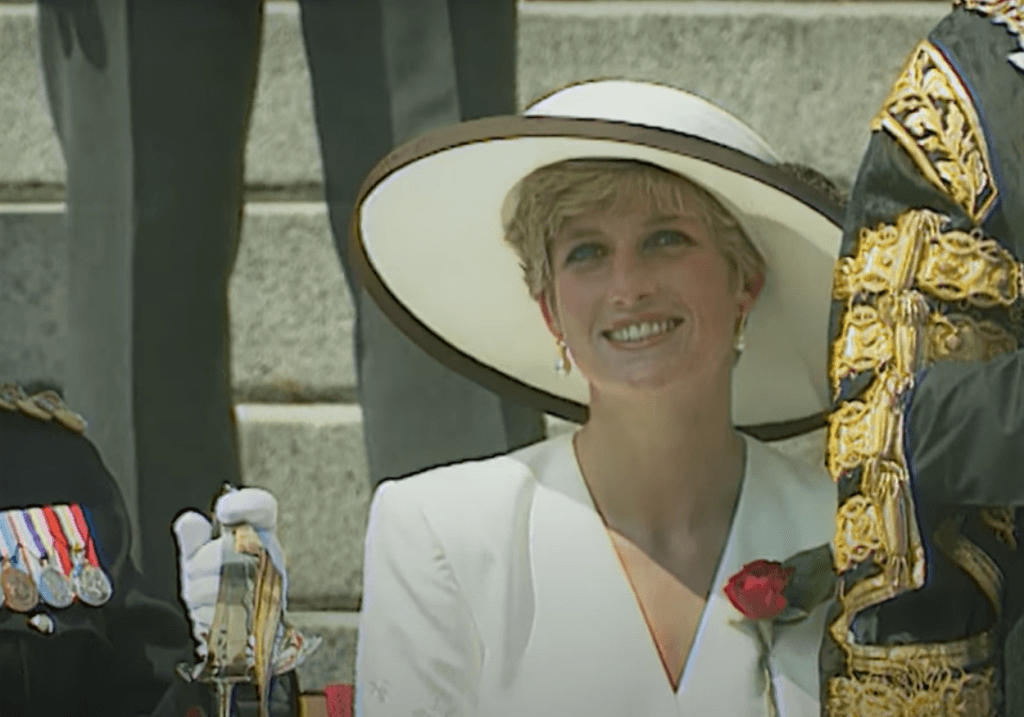 Any child will find something to tell his psychotherapist about in the future, and Princes William and Harry did not escape this. Despite the fact that they were born and raised in the palace, the environment in their family was far from ideal. For example, Princess Diana, who is usually considered an exemplary mother, made several mistakes in their upbringing.
I allowed myself to be photographed without a swimsuit
In 1997, Princess Diana was vacationing in Spain, and the paparazzi caught her sunbathing on the balcony topless. The photos were sold to a newspaper that spread around the world. 14-year-old Prince William was shocked that his mother was discussed in detail by classmates, and Diana gave an interview and stunned the journalist with a question if he thought her breasts were big enough.
Told her romance on television
In 1995, Princess Diana gave a fatal interview to Panorama. In it, she said that Prince Charles was cheating on her with longtime lover Camilla Parker-Bowles. And Diana herself cheated on him with an officer who at court played the role of a groom - James Hewitt.
Prince William saw this interview with the entire country. He was 13 years old and attended a private school in Eton. After the end of the broadcast, the teacher found him. The boy was lying prone on the sofa in his room, next to the TV turned on, and his eyes were red with tears.
When Princess Diana called William an hour later, he found himself talking to her.
On the subject: Opinion: can Harry divorce Meghan and take his son to the UK
She poured out all her chagrin from her marriage to Prince Charles to her son
When the marriage of the Prince and Princess of Wales began to burst at the seams, Diana found nothing better than choosing her eldest son as a "friend" to complain about her husband. As a result, she and Prince William locked themselves in a room where Diana cried and complained, and her son calmed her down. Such a non-childish role could not but leave a mark on the rising Prince William.
Prince Harry also suffered from his mother's actions. Due to his age, he could not understand why she closed herself with her brother, but did not take him with her. Naturally, little Harry was offended by his mother and could be angry with Prince William.
She fired her sons nanny out of jealousy
Royal biographer Robert Lacey spoke about another injury that Princess Diana inflicted on her children.
After Prince William was born, Diana hired him a nanny, 42-year-old Barbara Barnes. For 14 years she has faithfully served at court as a nanny for the five children of Princess Margaret's maid of honor.
Barbara then spoke to the press once and said that she did not see any particular problems in raising a royal child:
"I treat all children as individuals ... I am here to help the princess, not take on her role."
But, as it turned out, Diana herself needed a nanny.
"Suffering from bulimia and related problems, Diana went so far as to cut her hands and wrists. The nanny had to bandage the bloody wounds and intervene decisively to bring the situation under control. Barbara guarded the nursery like the Vatican. She took the trays and closed the doors. This was her kingdom, "the author quoted an employee of Kensington Palace.
On the subject: Why Diana was a princess, and Camilla, Meghan and Kate were the Duchess
Soon Prince Harry was born and Barbara took care of him as well.
"The brothers used to wake up at dawn, so Baba, as they called her, took them to her bed almost every morning to play together, and then gave them breakfast and passed them on to their parents when they woke up.
Diana tried to replace her. But the princess's time was more and more occupied by charity and humanitarian affairs, which brought her fame, "the book says.
Princess Diana shone on her royal outings and led an active social life. In addition, she accompanied Prince Charles on his major foreign travels. Naturally, she never forgot about her children, but the main burden fell on the shoulders of the nanny.
People around, princess Diana in the first place, began to notice that Barbara Barnes was being too possessive with the heirs to the throne. In 1986, the nanny took time off to attend the birthday of the former employer. There she was photographed with Princess Margaret, other invited royals and celebrities.
Princess Diana, who saw these pictures, probably decided that the nanny was aiming at her place, and got rid of her immediately after returning.
"Barbara was not home one weekend. Diana ordered that the nanny's things be packed and all traces of her stay disappeared. No one else saw her in the palace, "said Highgrove housekeeper Wendy Berry.
It can be assumed that the nanny was a very close person to four-year-old William and two-year-old Harry. But they were not allowed to say goodbye, and the nanny was not even allowed to send them a postcard. The little princes were very worried that when the nanny simply disappeared ...
ForumDaily Woman is not responsible for the content of blogs and may not share the views of the author. If you want to become the author of the column, write to us - woman@forumdaily.com.