The article has been automatically translated into English by Google Translate from Russian and has not been edited.
'I got a bill for tens of thousands': how much do US residents pay for treatment with COVID-19
Nearly 28 million Americans are not covered by health insurance. Those who have insurance pay an average of $ 440 per month for an individual plan, without a clear understanding of how much they will have to pay for medical services if they are hospitalized. Yes, insurance covers most of the costs of treatment. But when it comes to thousands of dollars, the patient is presented with the appropriate bills. What is the situation of people who became ill with coronavirus in the United States without insurance or with insurance that did not cover expenses, says the author LADY.TUT.BY Alisa Ksenevich.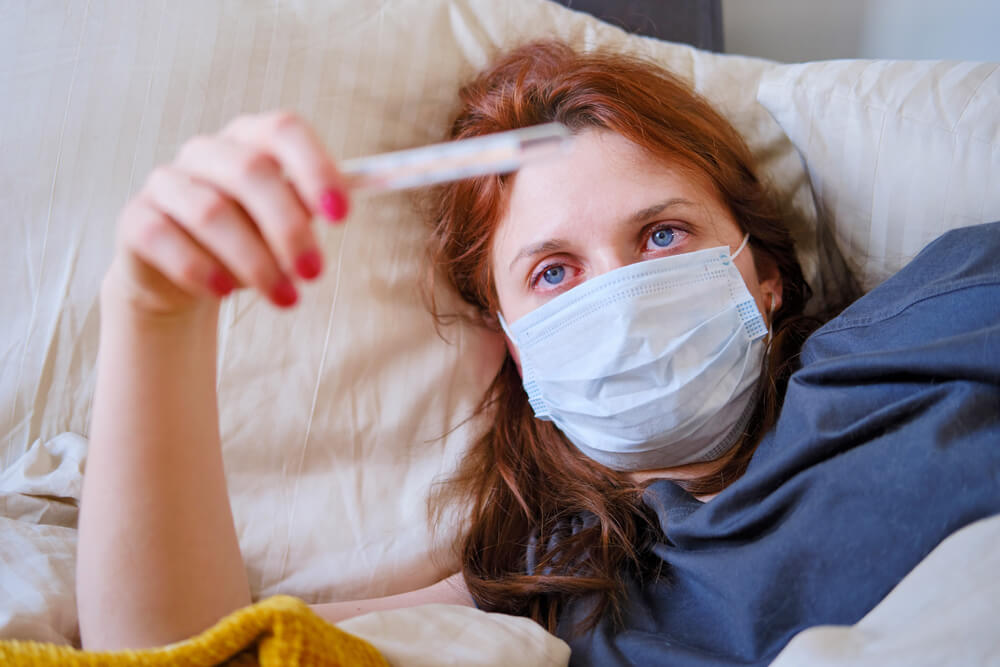 How does it work during a pandemic?
The so-called copays and coinsurance (a system of fixed and non-fixed supplements made by the patient) usually make up from 15% to 20% of the cost of the medical service provided by the network of providers with which the insurance company works. And much higher if the provider (for example, a blood collection laboratory) was not included in the network of providers of the insurance company.
It is not uncommon for a doctor who examines a patient to be included in a network of providers, and the laboratory where he sends the patient to take an analysis is not. Both of them work under one roof. A few weeks later, a surprise comes to the patient - bills for several hundred, or even thousands of dollars.
Hospitals and laboratories are billed to patients without medical insurance for the full cost of services, often at higher rates than those who have insurance and whose insurance companies can arrange with providers to reduce bill amounts.
The top professions whose representatives most often do not have health insurance include service workers, drivers, cashiers, waiters, cooks, and trade workers.
There is no law in US law to guarantee paid sick leave. Only 11 states require paid sick leave for employees. Fearing to be left without money, Americans are reluctant to get sick at home and often endure SARS on their feet, infecting their work colleagues.
Some hospitals have social charity programs for patients who do not have insurance. But in order to qualify for participation in them, one must meet certain criteria, the resources of the programs are limited.
At the same time, it is predicted that more than a million Americans infected with coronavirus will need hospitalization.
The Families First Coronavirus Response Act, passed on March 18, covers the cost of testing for coronavirus, but not the associated costs: the cost of going to emergency rooms, consulting a doctor, and treatment.
According to experts of the independent research center Kaiser Family Foundation, whose data are used by leading American publications, the average price of treatment for coronavirus for a patient with medical insurance, provided there are no complications, will be about $ 9763 (5 days of hospitalization). For a patient with complications - $ 20 (292 days of hospitalization). In their calculations, experts were based on the average cost of treating patients with pneumonia in a hospital.
According to experts from another independent organization, FAIR Health, Americans without medical insurance hospitalized with coronavirus will pay between $ 42 and $ 486 for a six-day hospital stay. Those who have insurance will also pay for part of the treatment from their own pockets. This amount will depend on their insurance plan, but will be at least $ 74 for six days of treatment at the hospital.
Forecasting prices, FAIR Health relied on its database (more than 30 billion records of private in-patient health care applications), as well as cost estimates for Medicare and Medicaid subsidized health insurance programs.
On the subject: U.S. Nurse Shows What Dangerous Mistake People Wear Gloves To Protect Against Virus
Ambulance or telemedicine?
The fact that telemedicine is so well developed in the USA (remote consultations and patient monitoring) is caused, among other things, by the high, often unpredictable cost of medical care when communicating with a doctor "live".
The cost of a virtual consultation with a doctor is fixed at an average of $ 43 for people without health insurance, and $ 34 for people with health insurance. If the consultation lasts more than 10 minutes, the cost will be higher.
Noticing the symptoms of coronavirus, Maria Miller did not go to the emergency room. After a few days, she could not breathe while lying down, so she slept sitting in a chair.
"I was close to dialing 911," says Maria, "but decided to consult an online doctor first. I have used telemedicine before, and paid about $ 60 per visit.
On the hospital's website, in the reasons for the visit to the online doctor, she indicated "ambulance". The "coronavirus" option was immediately displayed on the screen, which I chose. It turned out that online consultations related to coronavirus are free. They don't even ask for insurance.
I was immediately contacted by a doctor who, having examined me (remotely), said that it was definitely COVID-19, but they only performed tests for patients older than 65, there were no empty seats in the hospital, and I was young and would live. I prescribed an inhaler.
Important advice to everyone who is at risk! Especially smokers and ex-smokers. I smoked myself for 10 years, quit less than a year ago. Get an inhaler in advance - before you develop symptoms of the virus and have trouble breathing! They may simply not be on sale or you will have to wait several days for delivery. I had an inhaler, I got out. "
Danny Aschini was less fortunate. Until recently, a resident of Boston used Medicaid insurance (for low-income people). Having settled for a new job in Washington (which she was preparing to start in March), Danny refused Medicaid in favor of the insurance that the employer had to provide.
But in February, the woman fell ill. At the emergency room, where she came with chest pain, migraine and difficulty breathing, she was diagnosed with pneumonia and sent home for treatment. She became worse at home, developed a cough, and twice more she turned to an emergency room. During the last visit, she was nevertheless given a coronavirus test, which gave a positive result. And at the end of March, the woman received medical bills totaling $ 34.
For example, the bill for the first visit of Danny to the hospital emergency room included $ 1804 for the visit itself and $ 3841 for hospital services and facilities fee. The last item of expenses is a kind of tax on staying within the walls of the hospital, which covers the costs of its maintenance. Facilities fee is charged whenever the patient crosses the threshold of the hospital.
As we already said, on March 18 a law came into force in the United States that made testing for coronavirus free for all Americans. However, the law does not apply to those patients who did a coronavirus test before March 18.
All of these people will be dealing with huge lab scores that will have to be challenged by appeals. What is Danny Aschini doing now. In addition, she hopes to help scientists develop a vaccine against the virus by donating their own plasma with antibodies to COVID-19 at the National Institute of Environmental Health Sciences.
"It was shameful and scary:" Why me? Why now, when we are waiting for replenishment? "
In 2012, Belarusian Katerina Kirsanova emigrated to the United States, where she currently lives with her husband and three-year-old daughter. Two weeks before giving birth to her second child, Katerina came with a coronavirus to Long Island Hospital (New York State).
"On March 3, I went to see the gynecologist who is in charge of my pregnancy. Not long before that, my husband lay for two days with a temperature at home. And although I didn't complain about much, the doctor sent me to the laboratory for a coronavirus test. Five days later, the result came - negative. I more or less calmed down, even went to the "gukanna viasny" organized by the Belarusians living in the USA.
But on March 19, my temperature rose, a cough appeared, and on the 23rd I became completely ill, and my husband took me to the emergency room.
It was impossible to be there. All people cough, suffocate, most do not speak English, use the online translator on the phone.
An hour waiting for registration, another hour and a half - inspection. One can see how the doctors are loaded, running back and forth, a wild cough comes from all the rooms. About six times I asked the medical staff for water. They told me "now" and forgot about me. At 11 pm, a nurse came and took a test for coronavirus. I measured the temperature - since there is no heat, they let me go home.
The next day I go to see a gynecologist, and he says that you should not lose time waiting for the test results. On the same day, at my own peril and risk, she prescribes therapy to me with a drug that is used in the treatment of malaria. A pharmacist giving out a drug (most of the cost of the pills at that time was covered by insurance, we paid five dollars), speaks of serious side effects - loss of vision, hearing, nausea, weakness ... But this is my only option.
I start taking the pills on March 25th, and almost immediately all the side effects that the pharmacist warned about, except for hearing loss, cover me. I almost completely lose my sight, chills, the body does not accept food, intense tension in the abdominal cavity. March 28, I can barely walk. The cough is such that the insides seem to be torn.
My husband takes me to the emergency department of the hospital, where I had to give birth. There they put me three droppers and put me in an isolated ward. By this time, the results of the coronavirus test are becoming known - positive.
It was shameful and scary: "Why me? Why now, when we are waiting for replenishment? What will be the consequences? " I am not one of those who dismisses nurses who cannot endure pain. But in this case, my emotional state was terrible. After two days in the hospital, they let me go home, because I, although with difficulty, can breathe myself.
"The neighbors leave food at our door every day."
My bedroom with Sean turns into an infirmary. My husband installed special devices for cleaning air from dust and bacteria. They themselves and their daughter temporarily moved to the basement. Sleeping on mattresses. Sean from the sheets built her a roof and set off a projector with patterns that mimic the starry sky. Zlata likes it.
Every day she asks to come into my room, hug me, "feel sorry for my sister." It's hard to explain to a three-year-old child that you can't approach your mother now, you can't hug. Zlata sits under the door of my room and cries. Sean tries to distract her. It always seemed to me that if I fell ill, the whole house would collapse. However, the husband opened on the other side. He maintains order in the house, learned to cook, walks dogs, plays endlessly with a child, cares for me, combes my hair, muttering something under my nose.
The neighbors, knowing the situation, leave food at our doors every day with notes in which they do not ask a single question about the disease, but write that their children miss Zlata, that the weather is bad and it's good that I'm at home. They tell jokes (I really don't quite understand them), they offer to walk our dogs. Prior to this whole situation, we talked with most neighbors at the hi-bye level. Now they take turns making soups for us, preparing food. A wave of gratitude covers me. I sleep a lot, for 12-15 hours. I can't eat almost anything. But I try very hard to maintain my strength. Dogs do not leave me. Molly doesn't even go outside and eat. She is in bed with me all the time. It has always been like this when I'm sick, and now too.
On the subject: Why the world has suffered so much from COVID-19 and what will happen next: the opinion of a US biology professor
"I assume that the treatment bill will be at least $ 5000"
Five days of therapy give practically no result, and the doctor decides to continue treatment with the drug for malaria. By then, he could not be found in pharmacies. It can be ordered, but the delivery time is 3-4 weeks. We are desperate.
In the morning, the doctor's wife calls: she managed to find the drug in a private pharmacy, she is ready to bring it to us right now, but she will have to pay the full cost, since this pharmacy does not accept our health insurance.
An hour later, a packet of tablets with us. Fortunately, the cost of the drug was not high - $ 40. At that time, we were ready to pay any money, if only it would help.
Today I took a second test for the virus. Doctors shy away from answering about childbirth, but they say that we have cleared the body of the virus a lot. They say the child is out of danger. Pregnant women with coronavirus are not the most common cases, while they have me alone in the hospital. Hopefully, the first and the last "(Katerina will give birth in two days, the hospital has a temporary ban on joint childbirth. - Author's note).
Hospital bills should arrive in May. Katerina hopes that the amount will not exceed $ 5000. Another thirty dollars will have to be paid for each examination by the doctor, since insurance does not cover the full cost of the visit. He and her husband pay 1100 dollars a month for insurance for a family of three.
"I want you to finally understand that everything is very, very serious," says Katerina. - And whining that you lost your job, or that there is nothing to keep the children in quarantine, or that you are losing your figure, because your hands are reaching for the refrigerator for the second week, is silly when people's health and lives are at stake. Quarantine is not house arrest, it is an opportunity to save someone's life. Self-isolation is the best thing we can do for ourselves and our loved ones, for the elderly and newborns ".