The article has been automatically translated into English by Google Translate from Russian and has not been edited.
Millionaire with diapers: how Yana Rudkovskaya earns her son
From a young age, Sasha Plushenko is training hard, participating in fashion shoots and shows. Yana Rudkovskaya is proud that a six-year-old son may well provide himself and his family with a comfortable future. Plushenko Junior brings millions to mom.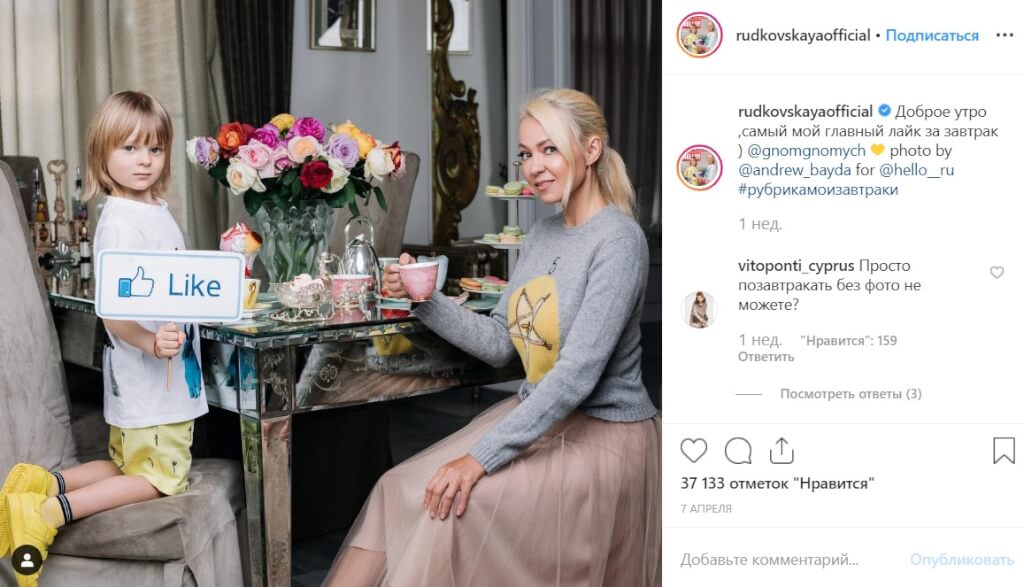 Dima Bilan is not the only successful business project of Yana Rudkovskaya. The youngest son Sasha from his young years brings good dividends to his mother: by the age of six he earned about 10 million rubles (more than 155 thousand dollars). The producer dreams that the child follows in the footsteps of his father, an titled figure skater, tells StarHit.
Adult mode
Exhausting workouts, fashion shots, shows - the schedule of Sasha Plushenko, who is affectionately called Gnome Gnomech, is written literally by the minute.
"It works so much that you cannot even imagine," Rudkovskaya shared. - Leaves in the early morning and arrives when the night is outside. Workouts daily. But in seven hours of classes, I forgive him everything. I am very lucky that my son is so talented. "
On the subject: 'I wouldn't have brought up like this': what is mumshaming and how to endure it
Star parents are not going to give concessions to the child.
"Dad is strict in training and I am at home." Of course, I sometimes want to regret Sasha, but I do not do that. If only when he sleeps, I can come to stroke. If you feel sorry for him and thus show weakness, he will never become a champion, "the producer continued.
Louis Vuitton Suitcase for Mom
Sasha is already able to make expensive presents to his mom and dad. So, recently, Yana boasted a gift from her son: Plushenko Junior presented her with a Louis Vuitton suitcase, which cost an average of 160 thousand rubles (2500 dollars).
"Survived. We spend Sani's fees in his favorite places, "the producer said, not without pride. "Mom also gave me a suitcase for change."
By the way, Sasha earned his first fee with six zeros at the age of three. He and his parents became the face of a famous brand of toothpaste.
"Gnomych has a lot of commercial offers," said Yana. "But now we are focused on a big contract for our entire family, after which, I hope, behind our Gnomych, there will be not only the first million rubles earned, but also the first children's Instagram in Russia with a million readers. As one of the producers of the project, I look forward to this result. "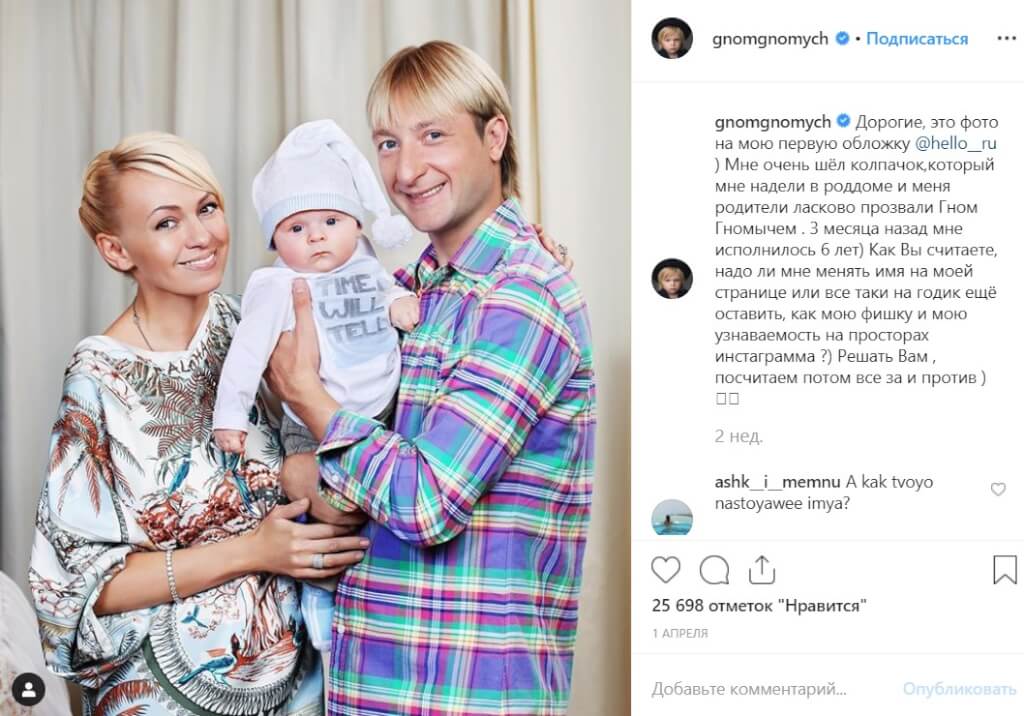 Model millionaire
A good income to the heir of the eminent athlete brings participation in fashion shows and filming. Actively build a career in the world of fashion Gnome Gnomech began with a light hand of mom. Plushenko Junior adorned more than one cover of glossy magazines, and defiled a couple of years ago at the Bonpoint SS18 show in Paris, becoming the first Russian model boy in the history of the brand.
On the subject: Passion on ice: love, betrayal and parting stars of figure skating
On average, an ordinary child receives from 50 to 100 dollars for participation in the show, twice more for shooting, but Sasha has different rates. He, along with the well-known child models - Anna Pavagoy, Anastasia Knyazeva, Christina Pimenova - boasts millions of fees. And recently Sasha Plushenko was among the five most beautiful children in the world. Due to this, the income of the Dwarf Dwarf has increased significantly.
A boy with a doll looks interested in Japan.
"They're filming programs with him," said Yana. - Sasha has a huge interest all over the world: his participation in various advertising campaigns is planned for years to come. But now the focus is only on sport! "