The article has been automatically translated into English by Google Translate from Russian and has not been edited.
"You can survive on less than $ 1200, but I don't know how": immigrants about life in New York
This publication is a great opportunity to fool those who scornfully snort when asked about immigration: "So that with my diploma of higher education I have to wash dishes with priests and wipe out other people's children ?!".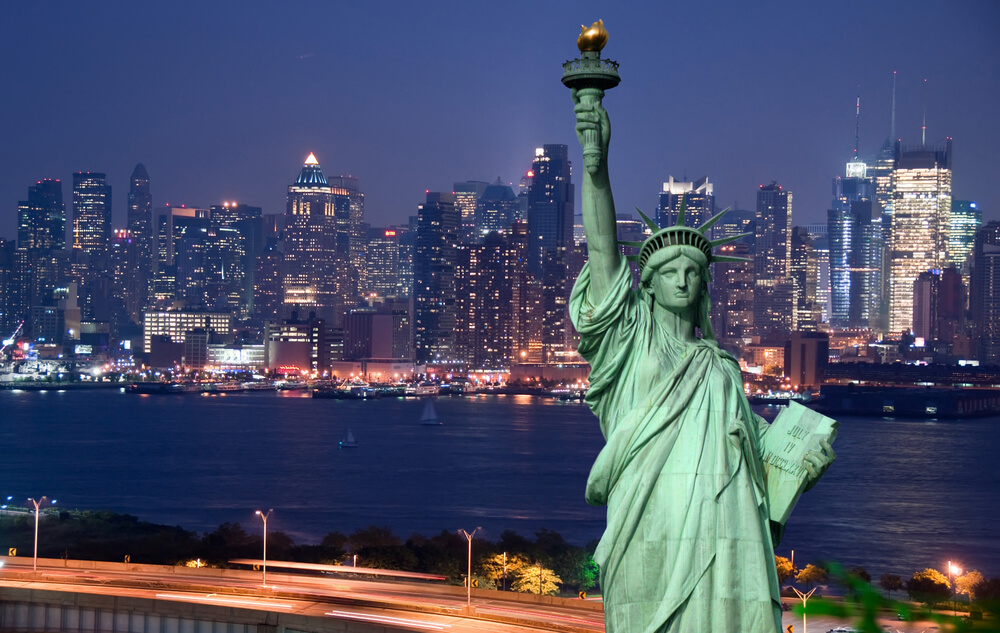 Those who gloat quietly, having learned that the family from the neighboring entrance, who had left for the States on the green card, returned, unable to withstand the trials. And does not believe in the honestly earned success of those who did not return, writes specifically for Tut.by blogger Alisa Ksenevich, who 5 years ago moved to New York from Belarus.
Continuing the notes about New York, I do not pretend to the truth, but I share the feeling of a city in which I lived for five years, met the 30 anniversary and where I plan to live still happily ever after. If you are interested in these observations, if they expand your understanding of Americans and American culture, then neither mine nor your time is wasted. Perhaps she will also sober up those who look at immigration through rose-colored glasses, believing that in comparison with Belarusian 300 cu per month American 10 dollars per hour will allow them to live well and comfortably.
Is there a difference in life for little money in Belarus and America? How do they survive, what are their savings and what hopes do our compatriots cherish themselves, earning the minimum (and sometimes less than the official minimum) wages in the USA?
I publish excerpts from our conversations with the permission of the interlocutors, agreeing that the names will not be disclosed. Poverty, though not a vice, is not a pleasant circumstance. I can say from my own experience and that of acquaintances that this period lasts an average of 1-3 of the year, and the first feeling of relative financial well-being (when you buy products without looking at price tags, and approaching the day of rent payment does not cause a panic attack) comes after five years of living in a new country. And while it has not come ... We rumble, talking to parents on Skype, master new professions, try to look at everything with humor and publish luxurious panoramic pictures with bridges and skyscrapers on social networks.
Eugene, 30 years, came from Brest: "In Belarus, I did not see and did not feel the opportunity to earn"
- In America, I am five years old. The first job — cleaning the tables at the Tatyana restaurant on Brighton Beach — got a few days after arriving, but worked there all day. My working day lasted 16 hours, I was paid 80 dollars, I just went nuts, that is so little. Three days later, they called me from a bakery in the Greenpoint area, they already paid 8 dollars per hour, and since I worked 40-75 hours a week, it turned out pretty good in general. Over the following years, by whom I have just worked — as a deliveryman, as a dishwasher, as a cleaner at the store, as a storekeeper, as a builder, as a loader, and even as an industrial climber. Everything was paid very differently. The lowest income was when delivering food from a restaurant. I was paid 5 dollars per hour, it was assumed that customers will leave a tip. But since I was given bad shifts, there were few orders, and I really did not earn anything.
- How did you plan your budget? What saved?
- When it was completely tight with money, then I bought only the most necessary, if I bought, then the cheapest, I did not spend on clothes and entertainment. I remember very well the moment when there were literally a couple of dollars in my wallet, I was driving from one end of New York to the other and sat in the wrong direction on the subway. And I had to buy a ticket again. Money left exactly to travel the next day to work. It was some kind of casual part-time loader at someone's relocation. I earned 120 dollars in a day. That period was strange, but interesting.
- What do you think is the minimum monthly income threshold for survival in New York?
- I believe that the absolute minimum for survival, on which you can simply survive, provided that you rent a bed for 400 dollars per month, is 1200 dollars per month. Maybe you can survive for a smaller amount, but I have no idea how.
- What are the ways you found, pondered to increase your income?
- Yes, a lot of ways! He took any job, took all the shifts that were given, and as soon as he felt resilient, he looked for a higher paid job. That's all. So that I fell into despair, this was not. It was hard, sad, offensive, unpleasant. I know that there is always a way out, sometimes you just need to hold out for one more day and use all the possibilities. I know that I can take on any work, the crown will not fall from me. Pripret - go wash the dishes. There are plenty of such works, because no one wants to take them.
- Remembering that difficult period, is there something for which you are grateful for that time? Perhaps you overestimated something, you look at some things differently?
- Yes, it was a cool time! The first two years are very cool, albeit difficult. You are in the euphoria of the city, you study everything around, your eyes are not clear. A lot of dating. Less requirements for everything, less costs and liabilities.
- With the income that you have now, can you say that you are confident on your feet? Are you thinking of moving to a cheaper state to afford more?
- I now devote a lot of time to self-study (programming courses), so I stand very shaky on my feet, but I have goals and I go to them. There is a desire to move to another state, city, but not because life is cheaper there. Just want to feel better. I really enjoyed it in LA and Hawaii. However, these are not cheap places to live. I love New York, but I don't like him in the same way - a mixed feeling. When I come back here from somewhere, there is a feeling that I have returned home, and this is nice.
- Americans, according to your observations, generally ready / able to save?
"I can't speak for all Americans, but one guy from work once told me how he lives:" After work I go home and play prefix. I do not go anywhere. Just saving up money. " He could not answer the question "why?" Like all people, Americans are very different, with their habits and upbringing. Show the overall image, I would not.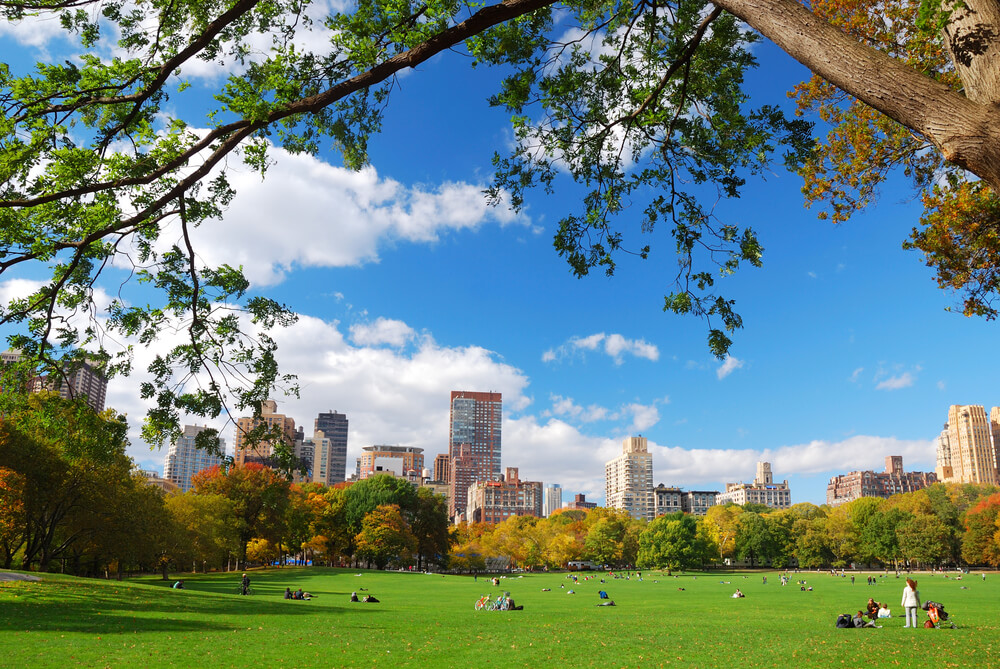 Alena, 31 year, from Grodno: "In Belarus, I rented an apartment, I was well fed, I was well dressed, and now, sorry for the detail, I can't afford to buy new panties"
- In the US, we flew in the summer of 2016. My husband and I had some favorite works in Belarus. Professionally, I achieved my goals and realized that I was beginning to get stuck in my own "swamp". The idea of ​​emigrating belonged to her husband. I did not see myself in America, I could not imagine what I would do there. But she supported her husband and followed him. Another kind of (perhaps this is madness and nonsense) curiosity prompted me to move. I like traveling very much!
We planned that we would both work in the US, but halfway through we found out that I was pregnant. Even before the flight, the United States showed its "teeth". Despite the time and my position, I had to do a X-ray. These were my first tears. Pregnant women are generally more vulnerable, although I myself am a very tough and resistant person. Fortunately, one woman suggested when it is better to do an x-ray in this position and how to minimize exposure.
When I flew to the States, I was eight months pregnant. For two weeks my husband found a job as an installer of fire protection systems (he was a logistician). They paid him 14 dollars per hour. I was not taken anywhere. They said: "Give birth, come." And I thought, how will I come? Who will my son leave? English is bad for me. It was very bitter!
The second time I cried when we had to live with people whom I saw for the first time in my life, right up to September. We could not rent our own housing, and sharing with someone was not an option, everyone dismissed us when they found out that I was pregnant. In the end, rented accommodation with the help of an agent. The husband was the main earner until mid-December. In December, I began to slowly recruit clients for training and massage.
Now our day looks like this: husband works up to 16.00. In 17.00 he is at home. I am at this time with my son and household chores. Then we change, I run to train clients, he and his son. Weekend husband sits with the child, and I work. I remember when my husband stayed with his son for the first time, his first phrase, when I returned, was "Save!". And now he is my fellow. Such "field conditions" test the family for strength. It rallied us even more.
Save on arrival could not, and what - on food? My husband found a store with cheap meat, I am afraid to remember how we ate it! So we squandered our savings - 8000 dollars. Everything was spent on renting the first and last month of living in an apartment, furniture (bed, shelf, table with chairs to the kitchen, baby cot). We save on everything, there is no first and last line. We barely go to zero. This is in view of wic program and food stamps on the baby.
Wic program - program for pregnant women. You come to the office, and you are given monthly food stamps - about 60 dollars during pregnancy, 40 dollars during breastfeeding and 80 dollars for baby food after you stop breastfeeding. The last time, when they were in the office, my son smiled sweetly at the employee, and she added a jar of mix to us (although they had told me before that they didn't give more than nine cans). Fold yourself a baby spoon!
Coupons contain the cheapest products, some in quantities that you don't need so much, but you cannot change them - either take what is written, or don't take anything, and if you haven't spent the coupons, then you can ask why.
Food stamps - This is a low-income assistance program. To help you state, you need not just being poor, but living in the country for five years. We have experience in the US for only half a year, therefore, they refused us. When social workers counted the income and expenses of our family, they came to the conclusion that after paying rent and bills, we still have 300 dollars and can live on them. Help is provided only to the child, as he is a citizen of America. 180 dollars come to the card once a month, we can only spend them on products, you cannot withdraw cash. If our income with my husband changes, we need to report this within 10 days, otherwise fine.
Maybe someone will condemn us for using these programs. But how can you live on 2000 dollars per month when the rent is 1500, plus utility bills, Internet, travel, communications? Family budget is painted to cents.
Sadly, parents help us so that we don't stay without pants at all. I am ashamed to ask them for money, because in Belarus I paid for everything myself and lived on a grand scale. I rented an apartment, I was well fed, I was perfectly dressed, and now, sorry for the detail, I can't afford to buy new panties, because I came here in shorts for more - I was pregnant, and now they fly off, well though they keep my pants. And laughter and sin!
Poverty is poverty everywhere, the only difference is that if you have strength and health, you can find a job in America. And in Belarus there is no work, and people are more inert. On the other hand, America lacks warmth. I see by my clients. It does not matter whether it is an American or a girl from the post-Soviet space. From this it becomes even sadder and I want to give this warmth to people.
For me, this is all very difficult. Indeed, in Belarus, I could give my son anything! I led an honest life, paid taxes. And now I am looking for children's things at sales, I buy products at the expense of the state. Sometimes I get scared for the future. The son will grow up, go to kindergarten, a week in the kindergarten costs 350 dollars, and then the school and college, there will generally be a lot of money to pay. Here, as if by default, no one talks or tells how hard it was for them. They are embarrassed and hide that they used support programs for low-income families. The principle works: we have been through this, and so will you! Or maybe people just want to forget this segment of life, like a bad dream?
If we knew about all the difficulties that await us here, we would think a hundred times before emigrating. People write on the forums that they earn $ 20 per hour and that's enough for them, but I got the same amount in Belarus (in my student years I realized that you couldn't go far with a teacher's salary, and I retrained as a massage therapist and trainer), and the prices of living in Belarus and America are incomparable. I'm not complaining. I know that you need to be patient - and everything will work out. Now my son is 4 months old. Life plans are the most common - to help people be healthier, buy a house and travel.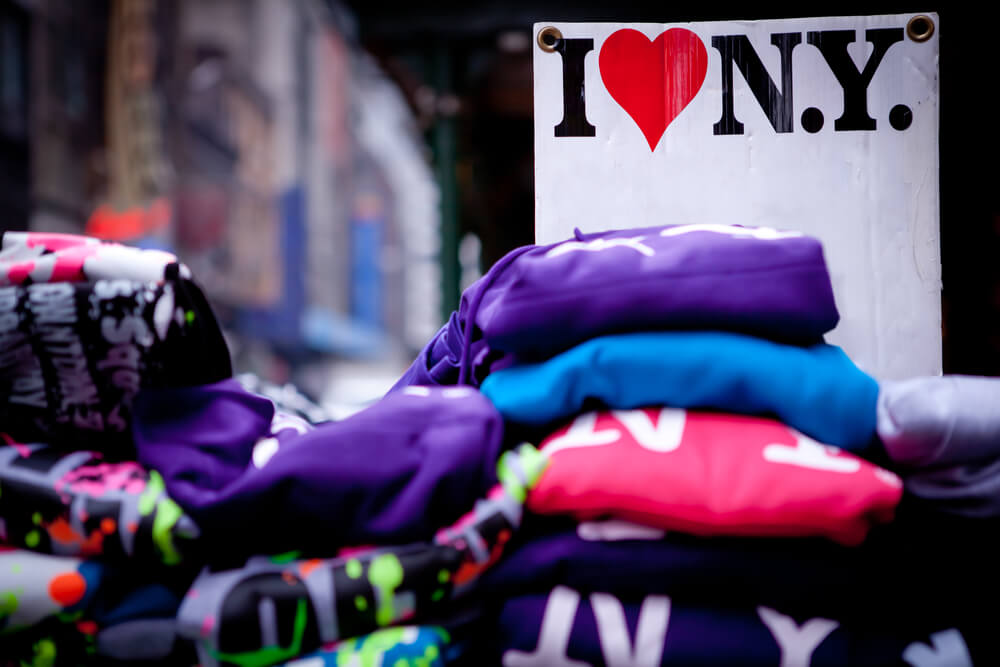 Maxim, 27 years, from Vladivostok: "I did not immediately put up with the idea that I would have to earn by low-skilled labor"
- A year ago, I would say that poverty in Russia and the United States are completely different things. But in fact, it is about the same, but there is a huge difference in the class, which is between the poor and the middle - it is in a better position here, and life is much better.
I arrived in the US in January 2014, with the main goal - to learn the language and see the country. He did not immediately accept the idea that he would have to earn by low-skilled labor, but he wanted to learn the language very much. Back in Russia, I was given contacts by an employment agency, where I found a job as an assistant mechanic for the installation and maintenance of air conditioning systems. Payment was minimal, but it was interesting to work. I had to give the agency my weekly salary (a month after being employed), but at that time I was happy with any work, especially since the mechanic turned out to be a very interesting person and gave me his experience.
In the first year, I changed five or six jobs.until he stopped at work at the Hilton Hotel in Manhattan. Jobs were paid from 8 to 13 dollars per hour, but sometimes I worked many hours and received relatively a lot for that period. I worked in the Hilton for a year and a half. I started as a dishwasher and paid in 9 dollars / hour, by the end of the year I was transferred to the engineering department, where I earned 13 − 14 dollars per hour.
The stock of money, with which I arrived in New York, was quickly exhausted. However, I had no situations of absolute despair. I made friends with whom I could take until better times. In addition, there were credit cards from Russia, which I closed only after a year of living in the United States. Difficult moments were overcome thanks to the memories of the best emotions and reminding myself of the negative aspects of life in Russia, which pushed me to try to go to the United States and learn the language. I didn't have any particular goal or dream of living in the USA, but there was a very strong desire to live conditional 2 of the year, which I specifically singled out for this experiment and the development of language.
Major purchases were not particularly, mainly standard expenses: housing, study, food, clothing, bike, travel. Actually, I fell in love with New York at the very moment when I loved cycling. Initially, I did not like the metro and I avoided using it. The first months, when there was no work yet, I could walk almost from Brighton to Central Park, because I used to walk a lot and even 15 − 20 km did not frighten me, plus I studied the city well.
I perceived the fact of lack of money as something temporary and didn't particularly concentrate on it. Plus, I have been in a very cramped financial environment in Russia when I studied at the university. For me, these first 2 years in the US were a kind of "return" to poor student life. Of course, some habits remained, and I know how to save a lot, I know where to buy goods with the best price-quality ratio, but with greatly increased incomes, most of that experience becomes unnecessary. I always try to make purchases wisely, but as the standard of living rises, it is necessary to correctly assess the time spent on this very "savings". In the US, there are many ways to live more economically and overcome periods of lack of money, the main thing is not to get stuck in this period.
Olga, 35 years, from Minsk: "Americans are not able to save on food"
- I didn't have a moment of despair in New York, because I always knew that I could go home at any time. At the time of the move I was 29 years old, an adult. I could not work for at least a year because I came with my savings. But I really do not like to climb into them and I think that you always need to postpone something from the salary. Of course, earning 1200 − 1500 dollars per month and paying 1000 for rental housing is unrealistic. So I had the first year of life here. However, I am not only an optimist, but also a realist, and I knew that this situation is temporary and that I need to tighten my belt and be patient. After 2 − 3 of the year after the move, I barely gained legal status, I went to college and knew that everything would change with my first job in the specialty.
My first job was at a jewelry store, 9 watches for 70 dollars 3 times a week. Then I began to work in the medical goods store, 7 hours for 60 dollars 2 − 3 once a week. It was hard to find the first job, even, rather, psychologically, because for a young girl with an economic education, English and experience in the field of service work abound. But the situation was complicated by the fact that I could only work for cash. I contacted the agency and it helped me find my first job. Then it was easier, I met people, and found the next two through acquaintances. I switched to a new job after a couple of months, I didn't win for the money, but the work was easier in the office, without having to stand on my feet all day. Each of my subsequent work was better than the previous one.
I survived by saving, went shopping, bought what was on sale, for future use - for example, I could buy five packs of butter and put four in the freezer. I did not spend money on ready-made food, I cooked everything myself. I actively used coupons and carefully followed sales after the holidays - for example, candies with the emblem of Christmas, Thanksgiving Day and Valentine's Day can be bought with 75% discount through 2 weeks after the holidays. The same approach to clothes - bought things at the end of the season for the next year with a discount of at least 75%. If you want to get your hair cut for free in NY, then you can become a model, and a student in a good salon will cut you, you can become a model for hair coloring. You can also treat your teeth for free in student dentistry, but I would not advise it, because the hair will grow back, but your teeth will not. With entertainment more difficult, but there are options. For example, the free dress rehearsal of the opera Eugene Onegin with Anna Netrebko in the Metropolitan Opera.
I do not like the concept of "budget", because I believe that the budget prevents to use the situation. To increase my income, I opened several credit cards and bills, receiving a bonus for each, from 100 to 500 dollars per card. For purchases, I pay with different cards, increasing the amount of points, translate points into money. For example, making a purchase with a bank card on the site Apple, earned 2% of the purchase, that is, 40 dollars. Not a bad 1 minute. By the way, students on the site Apple discount, supporting documents are not needed, it saved another 100 dollars. The Victoria's Credit Card blocked me with coupons. For 5 years of living in New York, I got pieces of 30 free panty.
After 5 years after the move, my first job after college with a salary of 60 thousands per year allowed me to feel confident about the future. I know that I have a prospect and that every year I will earn more. I moved from the basement to a nice apartment with a balcony, but in terms of consumption, little has changed, I still save.
Myself doing a manicure. Americans are very surprised when they learn that you can paint the nails itself. But they save on shoes and pantyhose, run in the winter with bare legs and in ballet shoes, and consider it a normal thing. Americans have a different attitude to money, they are not able to save on food, only some spend 200 dollars a month for coffee, which is not surprising (my coffee in Starbucks costs 6 dollars). Colleagues at work buy lunch every day (10 − 15 dollars) and consider this a completely necessary expense item. Americans do not know how to fight hunger, even poor students in my college stood in line for a machine with food and drinks, where prices are twice as high as in a store.
Maria, 24, from Moscow: "I had fewer problems with employment than my husband, who was born and raised here"
- I moved to New York in 2015, with my husband and son. Husband is an American Jew, grew up in Brooklyn, moved to Israel after school. We met in Israel, where we lived for about two years, and then a year in Russia. The first few months in the States we burned the remnants of his grandfather's inheritance. I worked from home as a translator for Russian TV, but rather for experience and interest, they paid me in rubles, and the ruble fell a lot then. We traveled, hung out, bought a car. How it ended, the husband began to look for work while I was sitting with the child. He did not find anything stable, mostly a part-time job. We lived in a house with his parents, they were not against it, so there was no problem with a roof over my head. First of all, they tried to have everything in their son: diapers, food, toys. All the costs associated with the machine, we, of course, could not afford, and not so she was needed, so we sold. I always tried to cope on my own, but sometimes I had to ask my parents for money, since they always help, if necessary. In difficult situations, the husband often talked about moving. In Russia, he was engaged in tutoring and received enough to support his family. It is rather strange that I had fewer problems with employment than a person who was born and grew up here.
Somehow one of her husband's friends told about the escort site. I checked in, began to go on dates with rich men for money, everything is civilized, without sex. Things went uphill. I learned what easy money is. When I lived in Russia, I didn't think that someone would pay me a couple hundred to have dinner with me at a restaurant. I think you need to use it as long as your appearance allows. On one of these meetings, I met a charismatic businessman who kept complaining about his assistant. And after a couple of dates, he said that there was no escort from me, no heels, no manicure, but he would take me to work. As a result, he dismissed his assistant, and I began to work for him. I will not go into the details of the business, I will say that his family is from Sicily and paid me in cash. I worked 6 days a week for 10 dollars per hour, but there I gained basic office skills, which later helped me a lot.
- You are a professional musician. You could earn here, doing only what you like?
- I played in several bars and restaurants, mostly for myself, so I asked for a bit. I tried to give lessons. I would take any part-time job related to playing the piano purely for pleasure. And since I have been working in a small medical company for the second year, I pay taxes, I pay my bills, there are no debts. Maybe in a couple of years I will even have a savings account. There is such Jewish wisdom: if a problem can be solved for money, it is not a problem, it is an expense. Now I begin to understand it.