The article has been automatically translated into English by Google Translate from Russian and has not been edited.
Melania Trump visited Japan in a coat for 5 thousand dollars. A PHOTO
'06.11.2017'
ForumDaily Woman
On November 5, after a brief stop in Hawaii, where US President Donald Trump and the First Lady paid tribute to those killed at Pearl Harbor, the couple went on an official visit to Japan.
Since it's pretty cool in the Land of the Rising Sun (about 10-12 degrees of heat), Melania chose a warm coat made of natural wool created by Karl Lagerfeld for an Italian fashion house for her fashionable look. Fendi.
Stylish coat with wide horizontal stripes in warm shades is decorated with large patch pockets, which, in turn, are decorated with original colors to match - this applique has become the main detail that attracts attention. The coat cost $ 4800. Melania supplemented it with flesh-colored boats from Manolo Blahnik.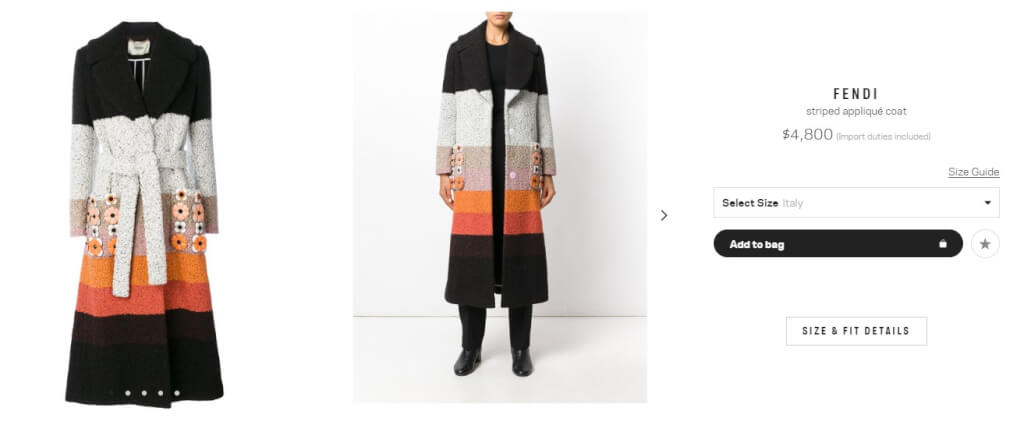 In Japan, Melania joined the country's wife, Aki Abe, and together they visited the world-famous jewelry boutique. Mikimoto pearlwhose masters create jewelry from cultured pearls for the imperial family. The Asian presidential couple tour will last 11 days.