The article has been automatically translated into English by Google Translate from Russian and has not been edited.
Melania Trump has made thousands of enemies in one phrase. VIDEO
Melania Trump gave an ambiguous interview, which instantly made critics. According to the first lady, the accusations of anyone for violence turn a person into an enemy of the nation without any evidence or investigation. It is quite predictable that such a position has already caused thousands of angry comments.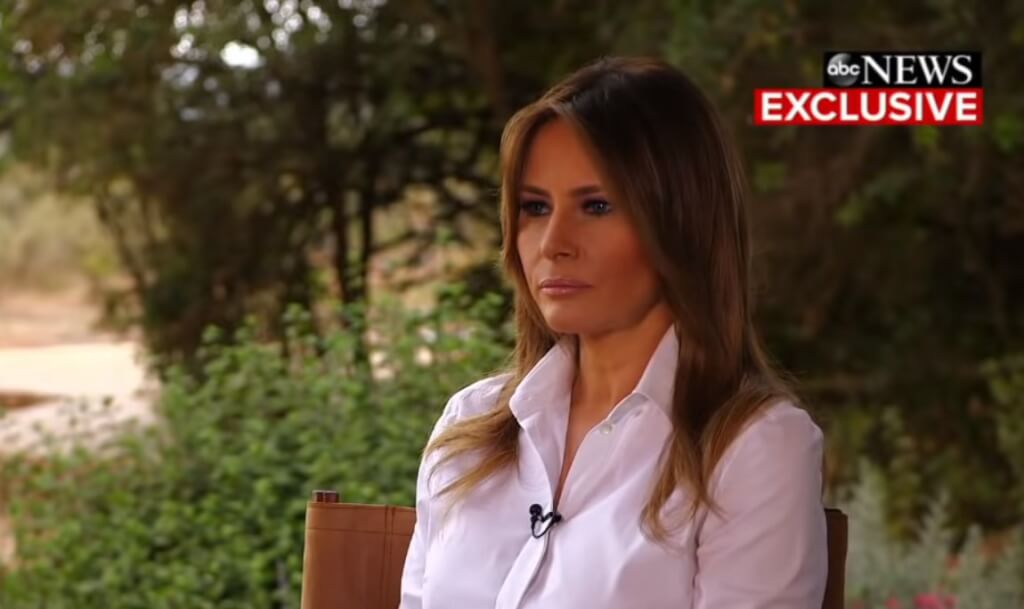 According to Melania, victims who accuse someone of harassment, violence or other misconduct of this kind, "must have really convincing evidence," writes CNN. Mrs. Trump was interviewed by ABC News last week in Kenya, during her independent journey through Africa.
According to the press, Melania, in fact, reiterated the statement she made in October 2016, amid accusations against her husband Donald Trump.
"If you accuse (someone) of something, provide evidence," said the first lady.
She also added that she supports women, but voiced the thought of her husband that men also need support.
"I support women and they need to be heard," Mrs. Trump said. "We need to support them and, you know, men too, not just women."
She added that women who are victims of violence should be ready to confirm their claims with convincing facts.
"I am on the side of these women, but we need to show evidence. You cannot just tell someone, "I was abused" or "You did this to me." Sometimes the media go too far, and the way they present some stories is wrong, it is not correct, "Melania added.
Video of the interview itself:
Several photos of Melania during the solo visit of the first lady to Malawi: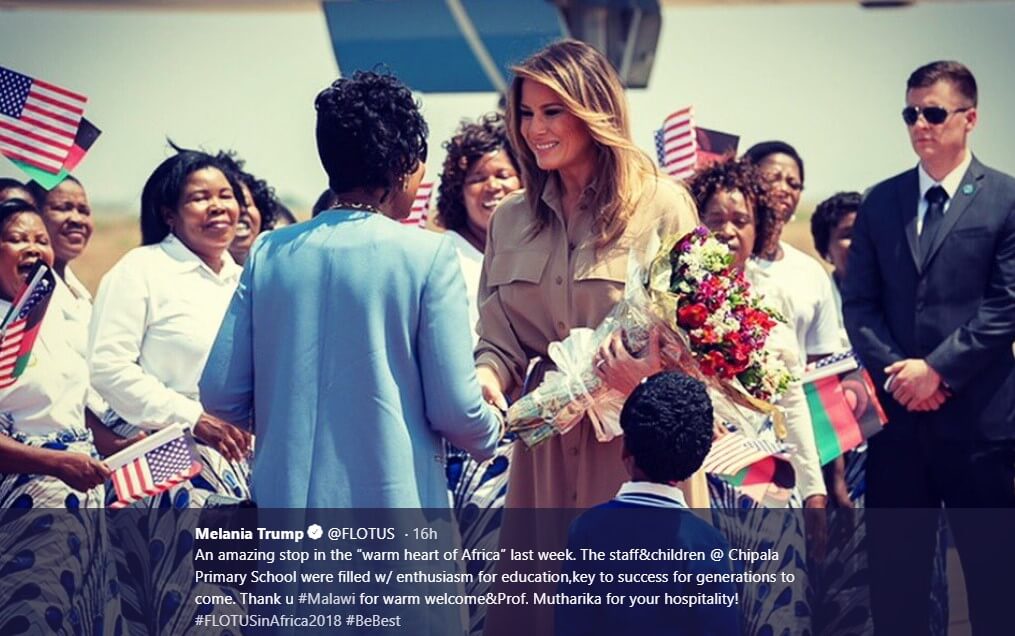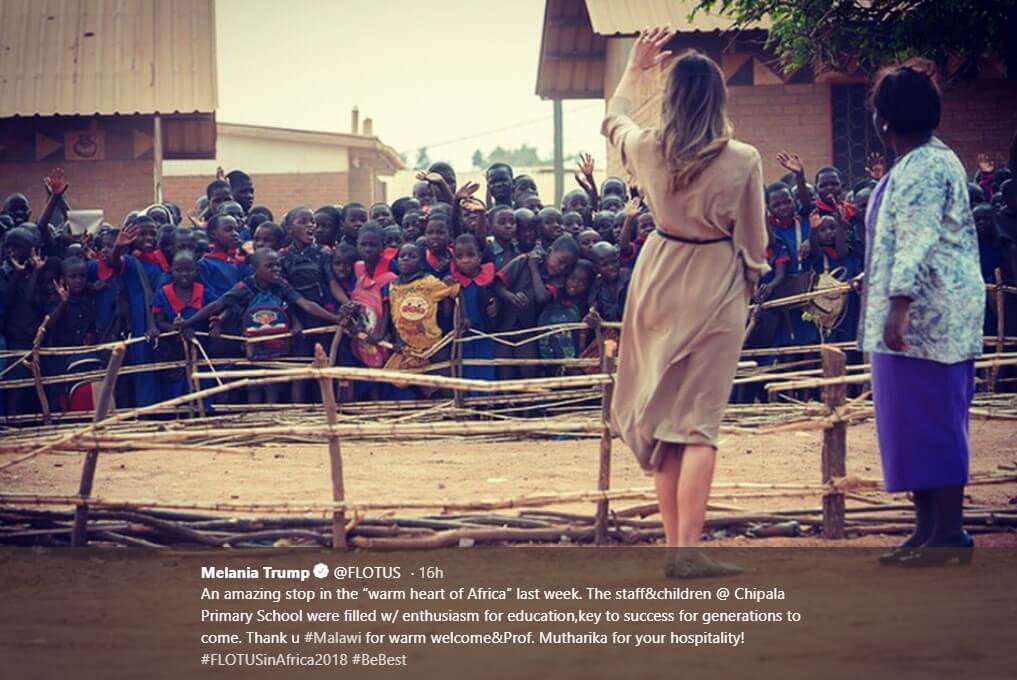 During the 2016 presidential campaign, at least 13 women accused Donald Trump of inappropriate behavior, from harassment to violence. They made a name for themselves after 2005's Access Hollywood, released in October 2016, in which Trump spoke on camera, "And when you're a star, they let you do it ... Take them for [an intimate place]. You can do anything. "
The White House, through statements by spokesman Sarah Sanders and other representatives, dismissed all accusations against Trump about how long ago days had gone, which had been purposefully surfaced during the campaign.
In October 2016, Melania Trump told CNN Anderson Cooper: "Any attack should be a matter for the court. And to blame without evidence, whether it is a man or a woman, is destructive and unfair. "
"All this was organized by the opposition. As for the details ... have they ever checked the past stories of these women? They don't have any facts, "Mrs. Trump said then.
The president also expressed suspicion about the recent #MeToo movement, complaining that allegations made decades later could ruin a person's life. Then he asked why women waited so long for the rapists to expose if they were telling the truth, and expressed concern about men in this difficult time for them.
During an improvised briefing with the press traveling with Melania in Egypt last week, Mrs. Trump did not say if she believed the charges against High Court judge Brett Cavanaugh Dr. Christy Blazy Ford.
"I think we need to help all victims, no matter what tests they have been subjected to, and I am against any kind of violence or insult," added Melania Trump.