The article has been automatically translated into English by Google Translate from Russian and has not been edited.
Mother's revenge: woman hunted down her daughter's killers and was gunned down on Mother's Day
In 2014, 20-year-old Karen Rodriguez from the Mexican city of San Fernando was kidnapped and killed. Her mother, 54-year-old Miriam Rodriguez, tracked down and secured the arrest of 10 people involved in Karen's death, says New Time.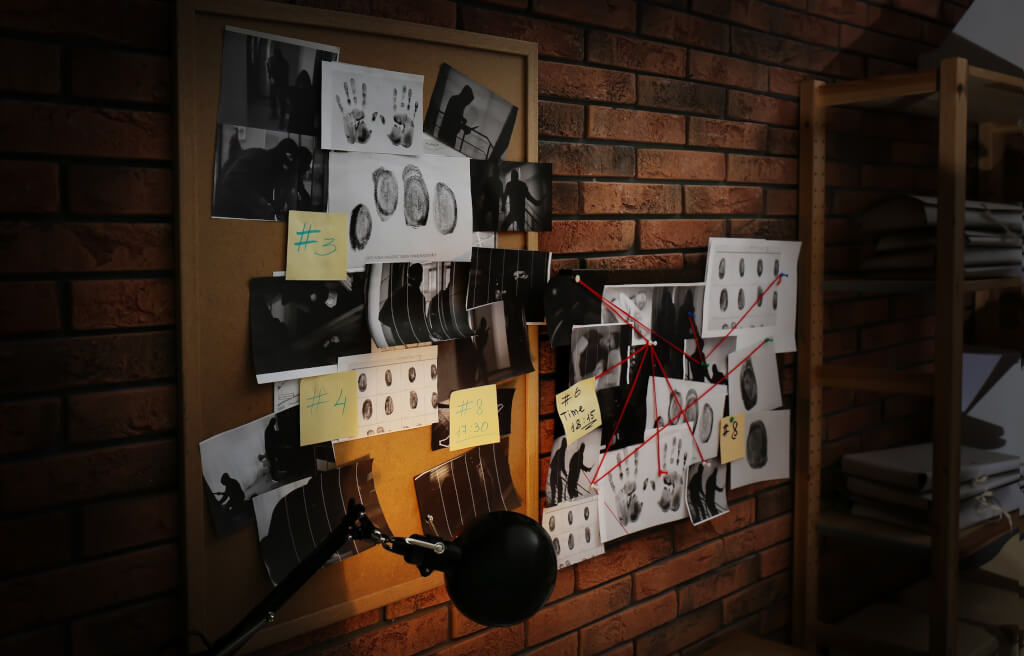 To avoid being recognized, she cut her hair, dyed her hair and wore a baseball cap, and personally detained one of the kidnappers and murderers by holding a gun to his back.
Miriam Rodriguez also led a community of parents whose children went missing in the 60-seat city of San Fernando. It included 600 families.
On May 10, 2017, when Mexico celebrates Mother's Day, Miriam Rodriguez was brutally murdered.
Kidneping epidemic
The kidnapping of 20-year-old Karen Rodriguez is a typical crime in Mexico, where as of mid-2020 the number of missing persons reached 73 thousand. According to Mexico News Daily, 97,9% of them went missing after 2006, when former President Felipe Calderon declared a "war on drugs." The remaining 2,1% disappeared between 1964 and 2006.
In addition, homicide rates have almost doubled in Mexico over the past five years. Sometimes victims are found in mass graves. In 2010, the bodies of 72 migrants from Central America were found near San Fernando. And in 2011, a mass grave with almost 200 bodies was found in the vicinity of the city. The city and the surrounding area are influenced by the Los Zetas gang.
On the subject: A literary approach to murder: the crime was solved years later thanks to the novel
Members of this gang were responsible for the kidnapping of Karen Rodriguez and many other people - thus they financed the war against the Golfo cartel (cartel of the Gulf of Mexico - Ed.), whose armed wing was once.
The high level of violence in San Fernando is due to its location close to the border with the United States and, accordingly, the routes of smugglers.
Three attempts to pay the ransom
At the time of the abduction of the youngest daughter, Miriam Rodriguez broke up with her husband. In total, the woman had three children, but she lived only with Karen. The woman owned a cowboy clothing store.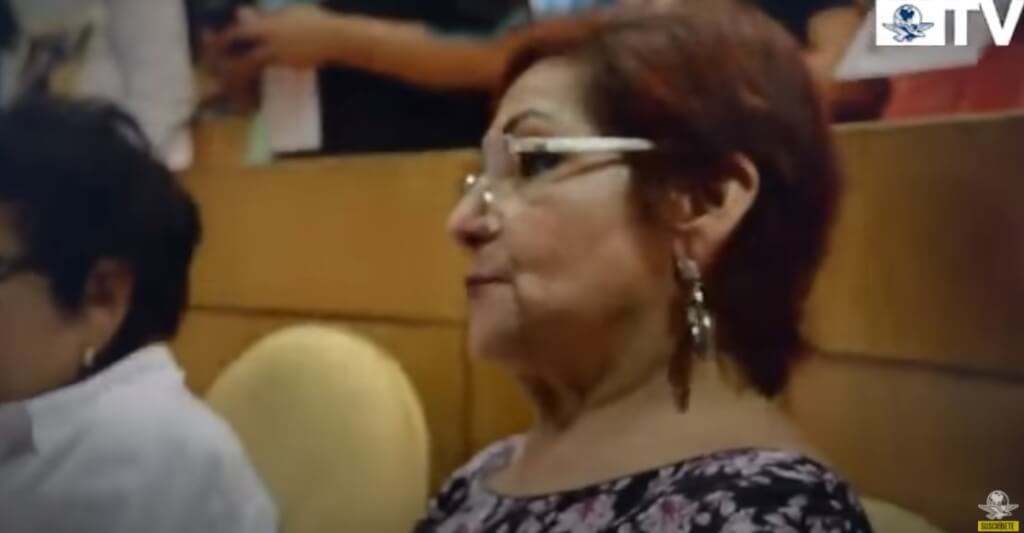 The kidnappers usually aim at ransom. When Karen Rodriguez was kidnapped, her family began to receive threats and demands for money. They agreed to pay the ransom - for this they had to take a loan from a bank that offers special loans for such cases.
The family fulfilled the conditions of the kidnappers. The girl's father left a bag with money outside the clinic and waited at the local cemetery until she was released. But that did not happen.
Then Miriam Rodriguez made a meeting with the representative of Los Zetas El Junior. El Junior came to the meeting with a walkie-talkie, which he was called from time to time. Thanks to this, Miriam Rodriguez recognized his real name - Sama. The offender insisted that Los Zetas were not being held by Karen Rodriguez, but offered to find her for $ 2. Miriam Rodriguez agreed. A week after he received the money, Sama stopped communicating.
Instead, other people started calling Karen's relatives, claiming that they had kidnapped the girl and demanding $ 500. The family also paid this money, but Karen Rodriguez was never released.
On the subject: The Thief Lady: The Story of a Diamond Swindler Who Couldn't Be Caught for 60 Years
After Karen's abduction, Miriam Rodriguez moved in with her eldest daughter Azalea. A few weeks after the last attempt to pay the ransom for the kidnapped daughter, she told Azalea that she knew that Karen would never return and, most likely, she was dead.
Then Miriam Rodriguez promised that she would not rest until she found the people who had kidnapped Karen, and would hunt them down one by one until her own death.
Pursuit of Sama
Together with Karen Rodriguez, members of the Los Zetas gang accidentally kidnapped a mechanic who came to the house of her relatives, where the girl was held for some time. Since they were not going to kidnap him, they soon released him.
Miriam Rodriguez questioned him in detail about the abductors, and found out that Karen was involved in the abduction of herself. After that, she started looking for the kidnapper on Facebook.
One day she saw on the social network a photograph of her daughter's kidnapper, signed with the name Sama. Since Miriam Rodriguez met him at a restaurant, she immediately recognized him. Next to him in the photo was a young woman in the uniform of an ice cream shop seller in Ciudad Victoria, two hours from San Fernando.
Miriam Rodriguez began to follow the store and thus found out what hours this woman was working. Every shift she waited for Sama to appear next to the store. When he arrived, Miriam followed them home and found out his address.
On the subject: The stupidest robbery in US history: how a disgruntled clerk kidnapped millions
After that, she cut her hair and dyed her hair a bright red so that she herself would not recognize her, and tried to get information about him, pretending to conduct a survey near his house.
Then she went to the authorities - local, state and federal authorities to demand the arrest of Sama. After receiving multiple rejections, Miriam Rodriguez found a federal police officer who agreed to help her.
"She put her materials on the table, I've never seen anything like it. The details and information gathered by this single woman was incredible, "he said, but asked not to be named.
However, when the government issued an arrest warrant, Sama had already moved.
Miriam Rodriguez continued looking for him. And on September 15, 2014, Mexico's Independence Day, Sama accidentally walked into the store of her son Luis Rodriguez in Ciudad Victoria. Louis called his mother and followed Sama so as not to lose sight of him. When the police arrested Sama, he fought back and shouted that he had a bad heart.
18 year old criminal
After his arrest, Sama betrayed some of his accomplices. One of them - Christian José Zapate Gonzalez - was barely 18 years old when he was arrested by the police. He was scared, asked to see his mother and told the police officer that he was hungry.
Miriam Rodriguez gave him her lunch.
"He is still a child, no matter what he does, and I am still a mother. When I heard him, it was like my own child, "she explained to the police officer.
Christian showed the police the ranch where the victims of a series of abductions had been killed and buried. At this ranch, Miriam Rodriguez found Karen's scarf and a pillow from the seat of her car.
Dozens of bodies were found at the ranch, but at first the authorities claimed that Karen's body was not among them. However, after a while, forensic experts identified her femur.
Other accomplices in the kidnapping
On the way from the ranch, Miriam Rodriguez drove past a restaurant. She recalled that she was in it with her eldest daughter two days after Karen's abduction.
Then at the restaurant Miriam Rodriguez met a woman she knew from these places named Elvia Louise Betancourt. She asked her if she had heard of Karen's abduction, and the woman said no. Since by that time everyone already knew about the abduction, it looked suspicious.
Once again driving past the restaurant, Miriam Rodriguez realized this, and thought that Bettencourt knew something, and perhaps even watched if the police were driving to the ranch. After checking the information she had gathered at home, Miriam Rodriguez discovered that Bettencourt was the mistress of one of Karen's kidnappers, who was in prison for another crime.
On the subject: The miracle of salvation or substitution: the dramatic story of the disappearance of Bobby Dunbar
After that, she watched the prison for weeks, until Bettencourt came to visit her lover. At the request of Miriam Rodriguez, the police detained her, after which it turned out that some calls demanding ransom for Karen had been made from the Bettencourt house.
Miriam Rodriguez spent months and years looking for those involved in her daughter's abduction. Some of them were already dead, some were serving their sentences, and some were trying to hide and start a new life.
One of the kidnappers - Enrique Yoel Rubio Flores - became a devout Christian. Miriam Rodriguez came to his hometown, met his grandmother and began going to the same church as her daughter's kidnapper. As a result, the police arrested him right in the church. When one of the parishioners asked Miriam Rodriguez for mercy to Enrique Flores, she replied: "Where was their mercy when they killed my daughter?"
Another participant in the kidnapping and murder, Karen Rodriguez, took up the flower trade on the border with the United States. Miriam Rodriguez asked the criminals and his relatives about him, looked for him on the net. Once she was told where he worked at that time, and the woman immediately went to look for him. But Karen's kidnapper was selling glasses that day, and when Miriam Rodriguez noticed him, he recognized her and tried to escape. Miriam Rodriguez, 56, grabbed his shirt and knocked him to the ground, holding the barrel of a pistol to his back.
"If you move, I will shoot you," Rodriguez told him, after which she was held in this position for an hour - until the police arrived.
Overall, Miriam Rodriguez played an important role in the arrest of 10 people involved in the abduction and murder of her daughter.
The last of them was detained a month after the death of Miriam Rodriguez - thanks to the information she collected. This woman beat and tortured Karen Rodriguez during her abduction.
After the crime, the woman fled to Veracruz, where she drove a taxi and raised her little son.
Mother's Day murder
Miriam Rodriguez's actions and her kidnapped parents' organization threatened the influence of Los Zetas in San Fernando. Her family and friends knew she was in danger.
"I don't care if they kill me. I died the day my daughter was killed. I want to put an end to this, so I am going to destroy the people who hurt my daughter, and they can do whatever they want with me, "said Miriam Rodriguez herself.
In March 2017, about 20 prisoners escaped from a prison in Ciudad Victoria, where, thanks to the efforts of Miriam Rodriguez, her daughter's killers were being held.
She asked for protection from the police, who said they would send patrols to her home and work from time to time.
On the subject: Speculation, parasitism, non-traditional orientation: for which they were imprisoned in the USSR
Although the defense was not very effective, Miriam Rodriguez continued to track down those responsible for her daughter's disappearance. A month before she was killed, she broke her leg while pursuing a young woman who had left San Fernando to work as a nanny in Ciudad Victoria. When the police arrested her, Miriam ran towards them and stumbled on the run, which caused her injury.
On Mother's Day in 2017, she was still in a cast and walked on crutches. Miriam Rodriguez then began to live with her husband again - in the same house where she lived with Karen before the abduction. On the evening of her murder, she parked and walked slowly towards her house.
According to a police report, a white Nissan truck pulled up behind her, carrying criminals who had escaped from prison. They shot Miriam Rodriguez 13 times.
After her murder, the police arrested two of his perpetrators, another was killed in a shootout. However, the person who ordered the murder is still unknown.