The article has been automatically translated into English by Google Translate from Russian and has not been edited.
The mother of five children shared the secrets of harmony: why many do not believe her
A mother with many children is raising five children of 3, 6, 7, 8 and 10 years old, while she does not forget about daily training, writes GoRabbit.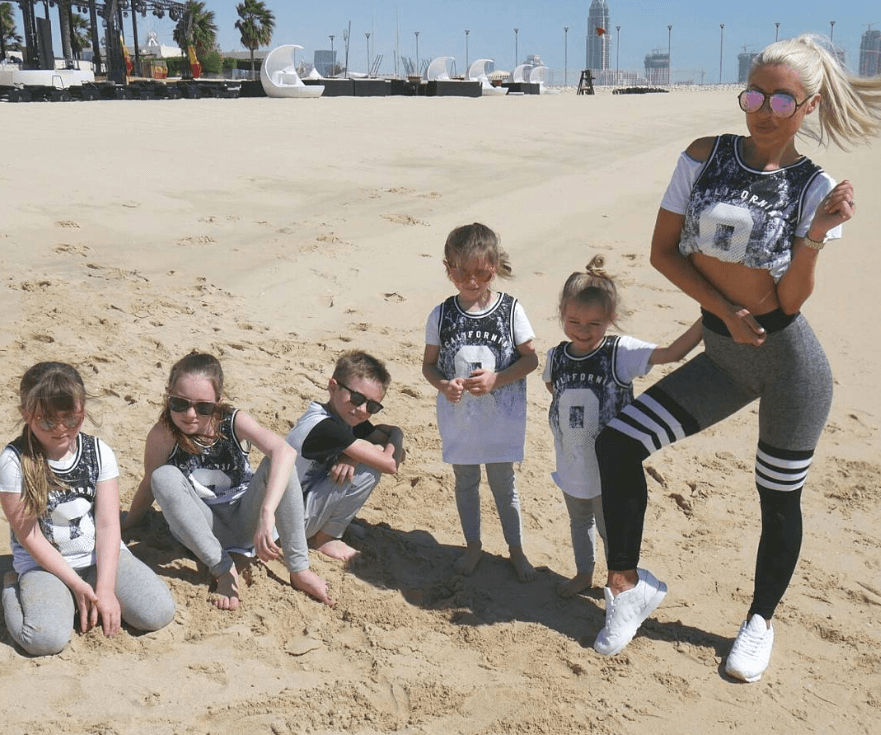 Simone Gaitley is a phyton from Yorkshire. She is 35 years old and she is the mother of five children.
Simone says that she spent 10-12 weeks on restoring her shape after giving birth. The girl follows a strict diet, exhausts herself with physical exercises and walks a lot. Gaitley claims that, like any mother, she has to do several things at the same time without outside help, so she tries to involve children in her workouts. According to her, it is not so difficult if everything is planned in advance and properly organized.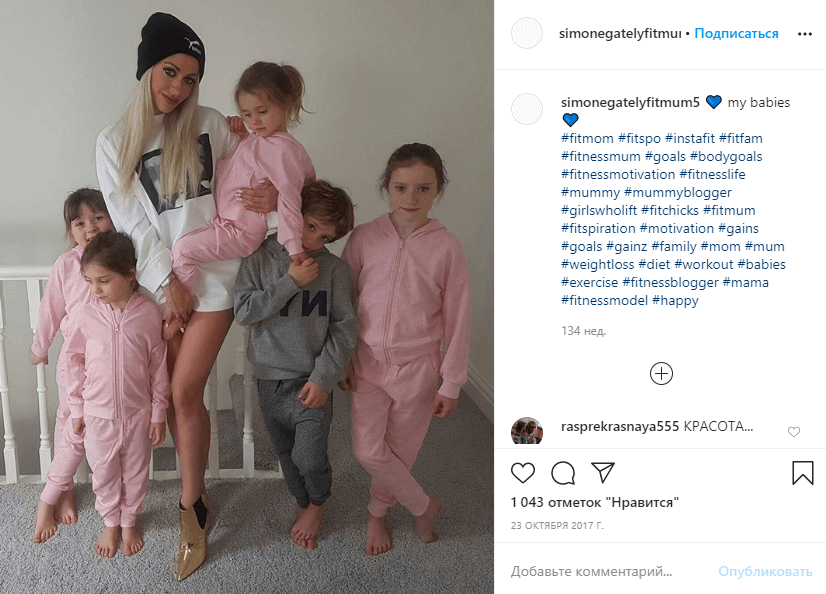 "Usually my day starts at 6 in the morning with a jog. After it, I take the children to school, run to the shops, then help them do their homework, and also organize evening leisure."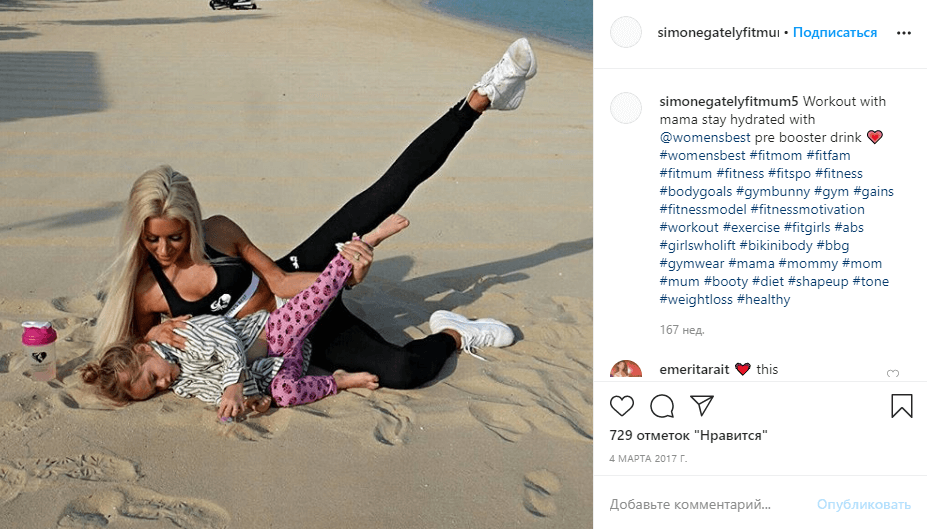 Simone started her Instagram page 10 months ago in order to share her experience with other young mothers. But instead of gratitude for useful advice and motivation, a flurry of criticism and mistrust fell on the girl. Users simply do not believe that it is possible to give birth to 5 children in 7 years and be in such excellent physical shape.
On the subject: 'The most beautiful grandmother in the world' revealed the secrets of the fight against aging
Among the commentators there are those who are convinced that Simone turned to the services of surrogate mothers: "Interestingly, did she even go through pregnancy at least once?"
The young mother categorically rejects all such statements and treats criticism with bewilderment. The girl decided to write a book for mothers, in which she wants to share her personal experience and acquired knowledge.