The article has been automatically translated into English by Google Translate from Russian and has not been edited.
Maniac with a thousand names could not catch for years: a curious librarian opened the secret
Charming serial killer with thousands of names for years traveled around the United States, leaving a trail of blood. And although he died long ago, the police still find his victims. The mystery maniac revealed a detective amateur. "Lenta.ru report»Studied the history of Terry Rasmussen and the" Allenstown Four ".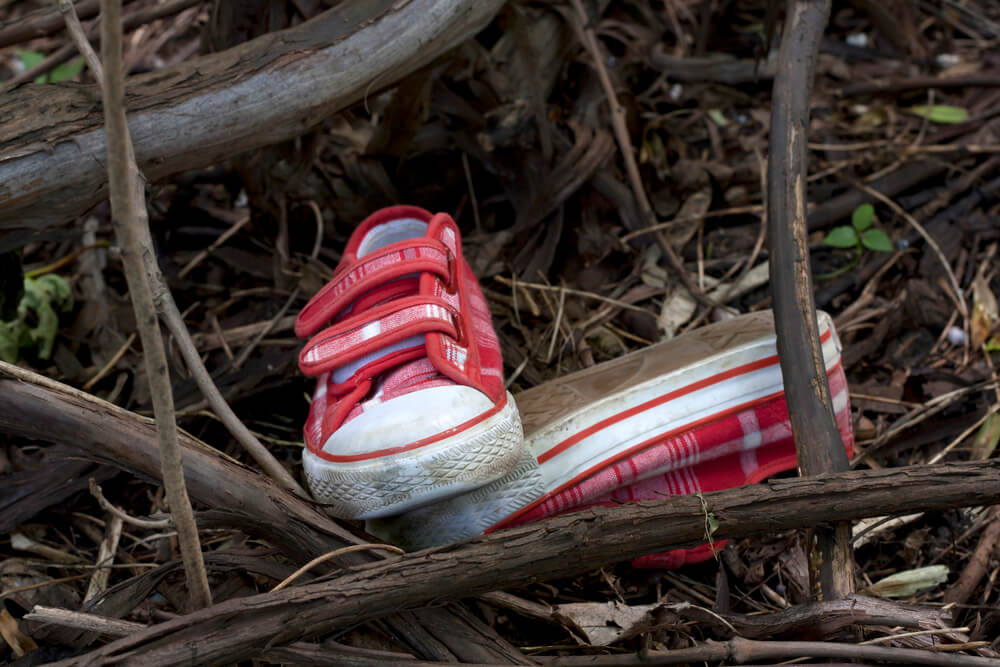 Her cousin Un-Sun Joon immediately disliked her new friend. "She brought him when we celebrated the New Year," she recalled. - I open the door and feel that my hair stood on end. I could not even shake his hand. Never met such a creepy person. "
June, together with her parents, moved to the United States from Korea as a teenager and lived there for about 30 years. In 2001, she was looking for an employee to repair the house. A man of years 50, named Larry Vanner, responded to the announcement. Between them began a romance. He blew her that he was a millionaire and served in the CIA, so he knows how to disappear without a trace.
Instead, June herself disappeared. Relatives could not get explanations from Vanner and went to the police. The woman's house was searched and her remains were found under piles of garbage in the basement. Nearby were a hatchet and an electric saw - apparently, the killer had prepared them to dismember the corpse. Experts found that June died a few months ago from a blow to the head.
During the interrogation, Vanner was calm and eager to answer questions. He claimed that he was not involved in the disappearance of a woman, and on his own initiative he passed his fingerprints - he hoped that this would remove his suspicion. The result was a surprise for investigators and for Vanner himself. According to the police database, the prints belonged to a person with a very different name.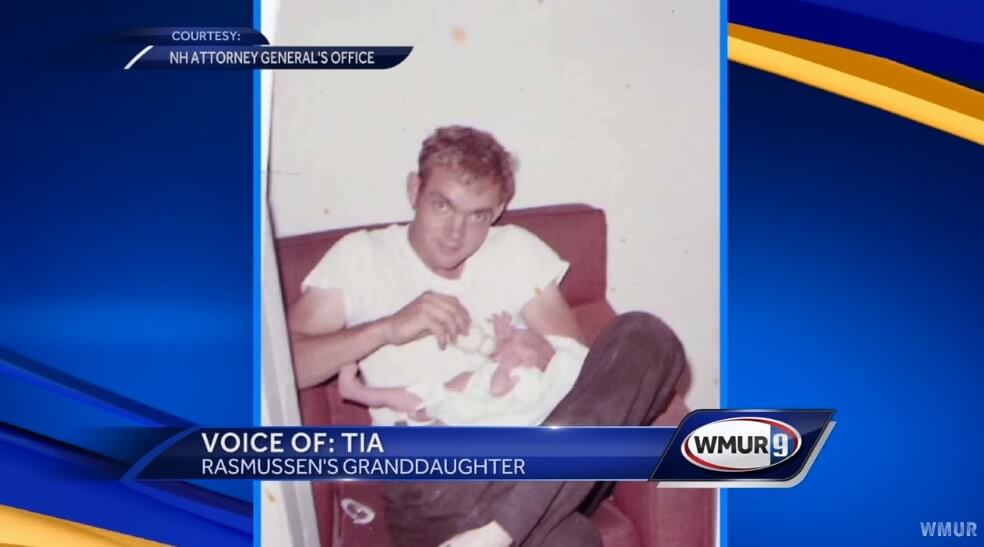 Lisa jenson
In 1986, a man named Gordon Jenson showed up in one of the trailer parks in California. With him was a thin five-year-old girl whom he called Lisa - in public, an American called her daughter. She wore shabby clothes several sizes smaller than necessary, slept in the back of a pickup truck with her father, and often complained of hunger.
A few months later, the man left the child at the neighbors in the park and disappeared. When it became clear that he would not return, they appealed to the authorities. After talking with the girl, the police suspected that she had been sexually abused.
Of equal concern was another recognition of Liza. She claimed that earlier she had brothers and sisters, but they ate herbal mushrooms and died. Later, investigators will find a woman who met Jenson in 1984 year. She saw another child with him - an infant girl who was not even a year old. Where did she go?
On the subject: A resident of Indiana strangled the girl and threw the body into the field. Through 37 years he returned and became the universal favorite
The trailer park was thoroughly searched, but only one fingerprint of Jenson was found. It coincided with the fingerprint of a certain Curtis Kimball, who was detained with a child a year earlier for drunk driving. And although the name was different, the other signs coincided.
Apparently, the man traveled around America a long time ago, but he did not stay anywhere for long. He was a charming man and was liked by women, but even his acquaintances did not know who he really was. One thought that he had a southern dialect, others took him for a native from the East Coast. Witnesses claimed that he spoke several languages, knew French and could speak Spanish, Chinese and Arabic.
The criminal was caught only after three years, and then by chance: he was driving a stolen car. He was offered a deal: he will be removed from charges of sexual violence in exchange for a confession that he left the child. The man agreed and found himself in jail for a year and a half. In October, 1990, he was released from prison ahead of time. He did not wait for the end of the probationary period and ran away again.
Denise Bodin
Although Vanner still insisted on his innocence, the investigators had a reason for arrest - a violation of the conditions of early release in 1990. After the first trial, he unexpectedly confessed to killing June. Investigator Roxana Gruenhide, who worked on his case, suspects that Vanner did not want the police to dig into his past.
The man was sentenced to life imprisonment with the possibility of parole through 15 years. Even hiding him behind bars, Gruenheide could not calm down. "I thought, who is he?", She recalls. "It can't be that girl really being his daughter." A DNA test confirmed her suspicions, but the culprit remained silent. In 2010, he died in prison without telling the truth.
In 2015, Lisa Jenson decided to find her real parents herself. She sent a sample of saliva to genealogy-specific Ancestry.com and 23andMe and began to wait for the result. Genealogical services compared its DNA with their databases and found thousands of matches. Gradually, the picture began to clear up. Apparently, Lisa came from a Canadian family of French origin, who settled in the state of New Hampshire.
One of her closest relatives was Denise Bodin, whose fate no one knew. Denise was last seen at the end of 1981 of the year when she was 23 of the year. She celebrated Thanksgiving with relatives with a six-month-old daughter and boyfriend whose name was Bob Evans. Soon after that, all three of them sunk into the water. Most likely, Denise was the mother of Lisa.
Investigators picked up police files and found Evans photos taken after their arrest for illegally connecting to the power grid and forging bank checks in 1980. They had the same man who left the girl in the trailer park, and later 15 confessed to killing June. Although the body of Denise Bodin was never found, apparently, she, too, was his victim.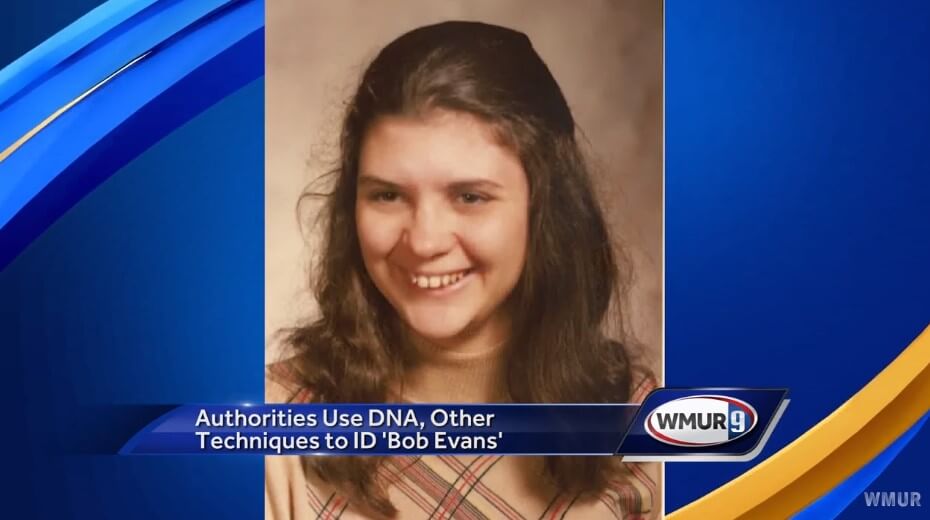 Allenstown Four
25 kilometers from the Denise Bodin home was the town of Allentown, where an unknown serial killer buried his victims. The first barrel of bodies found in 1985 year. The remains of a young woman and girl of nine or ten years old were wrapped in garbage bags and wrapped with wires. In 2000, the scene was examined by a new investigator and found another barrel with the children killed: two girls of two or three and three or four years old.
Investigators who were trying to figure out Vanner's past found out that he had been working in those places under the assumed name Bob Evans since 1977, and his boss owned the barrels. A DNA test revealed that one of the girls killed was his daughter. The mother of two other children was a woman buried in the first barrel.
The real name of the killer was able to establish only in 2017 year. In fact, his name was not Vanner, not Kimball, not Jenson and not Evans, but Terry Rasmussen. It was not possible to identify his victims until Rebeca Heath, the 33-year-old librarian from Connecticut, who was fascinated by the story of the "Allenstown Four", didn't take it.
A woman has been searching genealogical forums for more than a year in search of references to missing women or girls. She checked every found name and in the most suspicious cases tried to contact their loved ones. In 2017, she got an old post on Ancestry.com: someone was looking for a woman named Marlies Macoaters who disappeared at the end of 1970's. Heath checked her name and found similar messages from other relatives, some of them mentioned her daughters Mary and Sarah.
On the subject: Russian woman buried her husband in the United States for the sake of insurance in $ 2 million. Three years later he was found alive
A year later, Heath listened to a podcast about the Allenstown murders and thought that the unidentified remains in the barrels might well have belonged to Macwaters and her children - both the age and the time of disappearance coincided. She contacted one of their relatives and asked what else was known about them. She replied that Marlies married a man by the name of Rasmussen.
"At that moment my heart sank," says Heath. - Everything was clear. It does not happen that a woman simply disappears with her children, and at the same time the man with her name is Rasmussen. Too many coincidences. " The next day, she reported her guess to the police.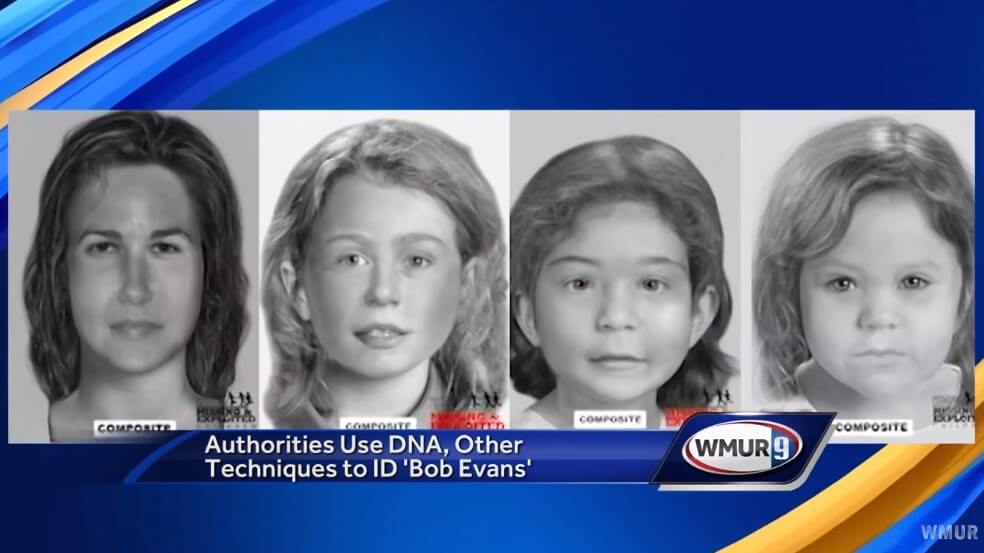 Marlies Makuoters
With the help of the relatives of the missing woman, investigators bit by bit restored her biography. In 1978, 24-year-old Marlies Elizabeth Makuoters divorced her second husband and soon met Terry Rasmussen. On Thanksgiving, she quarreled with her mother because of nonsense, took her daughters and went off somewhere. Even the private detective who was hired by her father Mary, the eldest daughter Marlies, could not find them.
Apparently, she lived with Rasmussen for several years just at the time when he was posing as Bob Evans. When he was arrested in 1980, he claimed that his wife's name was Elizabeth, which coincides with the middle name Marlies. When Rasmussen met Denise Bodin in 1981, neither Marlies nor her children were gone.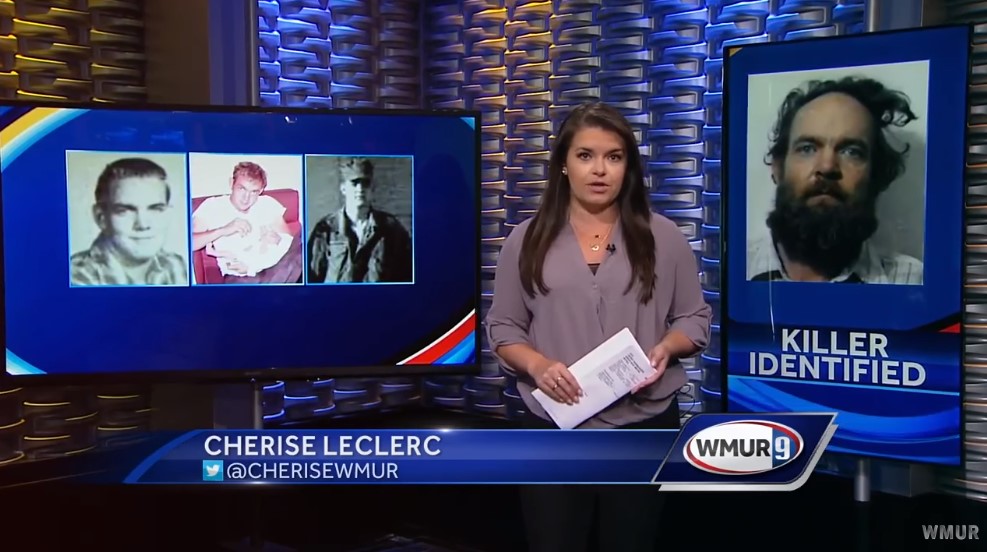 In June 2019, the Deputy Prosecutor General of New Hampshire, Jeffrey Strelsin, announced that the DNA of the murdered woman and children from Allentown was compared to the DNA of the Macoothers' relatives. The analysis confirmed: this is really Marlise Elizabeth and her daughter, Mary and Sarah. Not identified only the fourth girl - daughter Rasmussen.
Strelzin did not rule out that Rasmussen had other victims. Despite all the efforts of investigators, some details of his biography are still not established. "This is an atypical serial killer," he remarked. - He started a relationship, he definitely had affection. There are a lot of women who could be his potential victims. "