The article has been automatically translated into English by Google Translate from Russian and has not been edited.
Romance Maniac: How a Serial Killer Became an American TV Star
The shocking story of a killer who became a star at a time when he had more than one life taken on his account, tells Lenta.ru.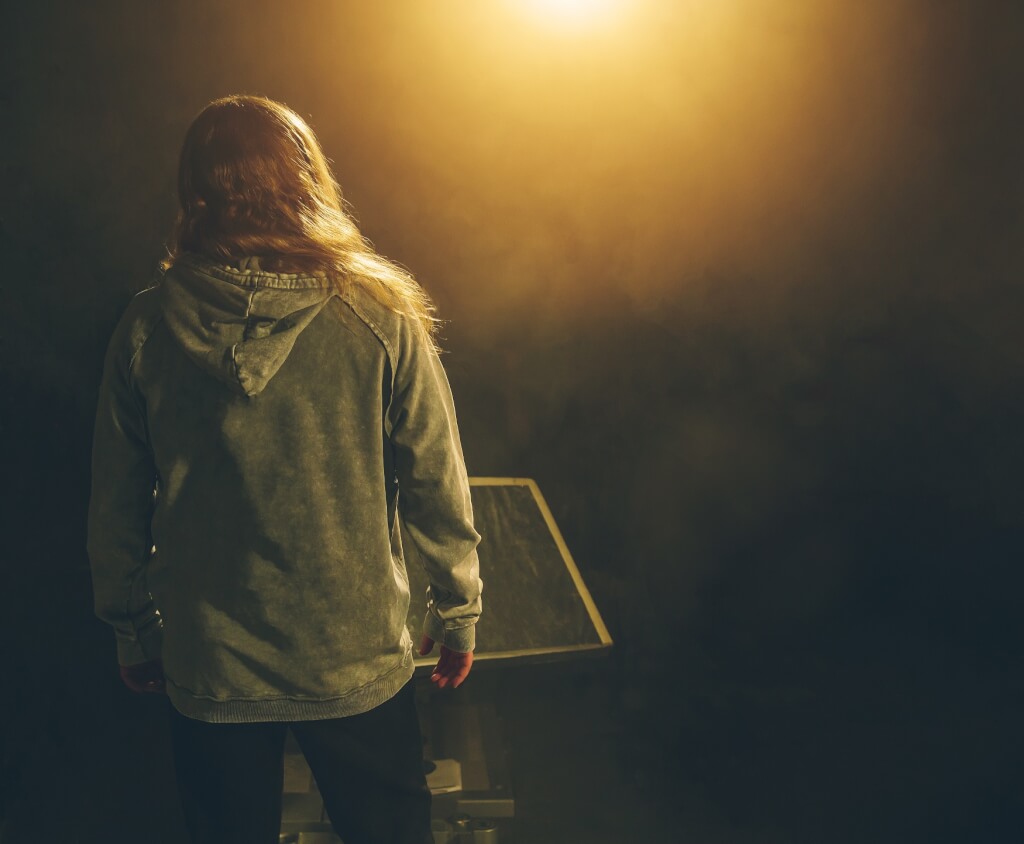 Rodney Alcala is one of the scariest serial killers and rapists in US history. He has at least five victims on his account, and the police believe that there may be many times more: all because of the Alcala photo archive, in which pictures of hundreds of girls and women were found. The man did not look like a typical maniac: he was not unsociable and secretive, but on the contrary - charismatic and sociable. So much so that he even became the winner of a popular TV show that aired on screens in the 1970s.
First date idea
It is not clear why, but in 1978 a man named Rodney Alcala, aka Rodrigo Jacques Alcala-Bukor, aka John Berger in the past and even John Burger, came to the show "The Dating Game". The host presented him in an elegant manner as a successful photographer who skydives and rides motorcycles in his spare time. With a wide smile, with an impressive mane, in a suit fashionable for those times, Alcala amazed all the participants in the filming with incredible self-confidence - probably thanks to her he felt very free and easily picked up the most greasy conversations around which the whole program was built.
And it could not be otherwise: three men, one of whom was Alcala himself, that evening fought for the right to one date with Cheryl Bradshaw, a spectacular bachelor who seriously hoped to meet her love on the show. The girl asked each of the participants several questions, the following dialogue happened with Alcala:
- Tell me what is your favorite time of day? - asked Bradshaw.

"Night ... Only at night do I feel good," Rodney remarked.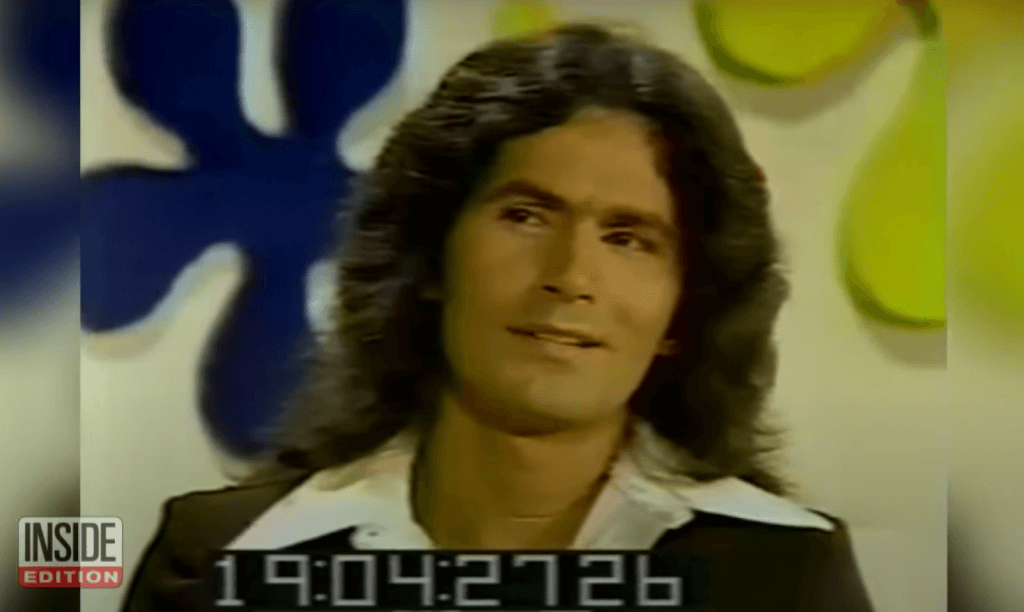 Then Bradshaw invited her potential partner to fantasize and imagine what kind of dish he would like to be at a festive dinner. Without hesitation, Alcala said: "Banana. I would look very good. You need to peel my skin. " The last words were drowned in the laughter of the audience and Cheryl herself, and the author of the joke smiled at that moment, showing the full breadth of his own charm.
Alcala eventually won - Bradshaw chose him as a companion. However, backstage, after talking with him for several minutes, she abandoned her decision: Rodney's charm seemed repulsive and even frightening to her.
It turned out that Alcala kept some details from his past from the hosts, editors and the entire Dating Game team, and in this context, Bradshaw's reluctance to go on a date with him takes on a mystical connotation. After all, the girl could very well find herself face to face with a serial killer and rapist who had already served an unusually short time in prison for abusing an eight-year-old girl. And later it was proved that at the time of filming, Alcala took the lives of at least two women.
Creative personality, student of Roman Polanski and "snake charmer"
Rodrigo Jacques Alcala-Bucor was born in San Antonio, Texas, and spent his entire childhood in the suburbs of Los Angeles, where the family moved after his father left. Rodney tried to make a career in the army, but from there he was fired. A staff psychiatrist diagnosed a young man with antisocial personality disorder, which is characterized by disregard for the rights of others and ignoring the consequences of his actions without feeling guilty. Little is known about what happened to Alcala in the following years. Only that before 1968 he managed to graduate from art school in Los Angeles.
It was in 1968 that Alcala first appeared in crime reports. The man attacked the eight-year-old girl Tali Shapiro, dragged her into the car and drove her in an unknown direction. The suspicious action was noticed by a passing motorcyclist, who followed Rodney and reported the incident to the police.
Alcala brought Shapiro to his apartment, raped and beat her with a metal pipe, nearly beating her to death. At the moment when the police raided the house, Tali was lying in the kitchen in a pool of blood and did not breathe. "It seemed like a little eight-year-old girl just couldn't get so much blood flowing out," Officer Matt Murphy described the painting. Law enforcement officers, deciding that the girl was dead, tried to find Rodney himself, but one of them noticed that the victim was trying to breathe. All the police attention was immediately given to Shapiro, which allowed Alcala to sneak out through the back door.
On the subject: Bodies in barrels: how two American women solved a murder 30 years ago
Talk about Rodney's passion for photography was not born out of nowhere. The maniac was really fond of shooting, and he preferred very young girls and guys as models. The police, searching his home, found several dozen pictures of teenagers. At the same time, she learned the name of the offender from a card from the same art school. But even with such data, the search for Alcala took three years. And Tali Shapiro's family, shocked by what had happened, packed up and flew to live in Mexico, away from this nightmare.
Rumors about Alcalá sent him to Europe, then to Canada, then to the same Mexico. And Rodney almost immediately flew to New York, where he entered film school under the name John Berger. Alcala-Berger studied under the direction of director Roman Polanski, and he managed to enter despite the fact that he was on the FBI's wanted list of people. The guy lived the life of a real student filmmaker, hanging out from one New York club to another, making acquaintances, finding friends and girlfriends. Moreover, from 1968 to 1971, he worked every summer in a children's camp, just in case, changing his name to John Burger.
In the summer of 1971, two girls who came to the camp got an orientation towards Alcala. They recognized him by description and reported it to the police, who finally managed to get to the rapist and return him to Los Angeles. This was the breakthrough that detectives had been looking forward to when their investigation ran into a dead end. This was largely due to the fact that all the acquaintances of Alcala interviewed by them were convinced that he would not offend a fly. "He's a snake charmer. No one could believe that he could be responsible for such a terrible crime, "- said detective Steve Hodel about the progress of the investigation.
On the subject: "Smolensk Twin Peaks": the death and search for the body of Vlad Bakhov, about which the whole of Russia is talking
So, thanks to an accident, Rodney first appeared in the dock, but the prosecutors failed to prove his guilt in the rape and beating of Tali Shapiro: all due to the fact that the family took the girl out of the country and forbade her to testify against the man.
Alcala still went to prison, but under a less serious article - for molesting children. He spent only 34 months in prison: being naturally charismatic and capable of charming, Rodney managed to convince the parole board that he had improved. However, he did not have to walk the streets of California for a long time: less than two months later he was arrested again, this time for giving marijuana a try to a 13-year-old girl, who also admitted that Alcala molested her.
And again: after serving two years, the rapist was released on parole in 1977. True, he was not considered a rapist then: it was recorded in Alcala's profile that he molested children. Despite this, he managed to get a job at the LA Times, where he served as a typesetter. In parallel with this, the man continued to shoot: using his charm to the fullest, he convinced one girl after another that he was a fashion photographer, and they agreed to pose for a portfolio. In total, Rodney's collection included pictures of more than a hundred girls, many of whom were very young.
Mysterious photographer
On June 20, 1979, 12-year-old Robin Samso disappeared on a beach in Huntington Beach.
The girl had to go to her first job in her life - answering calls at the local ballet school in exchange for free classes. Before the shift began, there were a few hours that she and her friend Bridget Wilvoort decided to spend on the beach. During the game, a man with long curly hair approached the girlfriends and asked to pose for the camera. He pointed the lens at them, and at that moment Robin and Bridget's neighbor came out from somewhere.
"The man with the camera immediately disappeared. In its place you could, you know, see the haze, "said Wilvoort.
The girls decided to leave and went to Bridget's home. Robin took off her friend's towel and wet clothes, took her bike and drove to the ballet school. A couple of hours later, the teacher called Samso's parents and said that she had not appeared in the classroom, they turned to the rescue service. So the search began, and Wilvoort was almost the only source of information for the police. She immediately pointed to a man with long hair who was taking pictures of her friends. The detectives had no evidence: only the words of a 12-year-old girl.
On July 2, police told Robin's mother, Marianne, that her daughter's body had been found. The woman was not allowed to look at him. The remains of 12-year-old Robin were found by a fire brigade conducting a routine survey of the area 40 miles from Huntington Beach, but it was not a body, but bones: for 12 days the girl lay in the sun while she was slowly eaten by wild animals. The identification process took three days.
Thanks to Bridget's detailed description, the police made a composite sketch, which was published in California newspapers. Soon an officer from another city called the detectives and said: "There is a guy, I was engaged in his parole. You definitely need to take a closer look at it. My name is Rodney Alcala. " This time it was much easier to find the photographer than in 1968: he lived in a house with his parents not far from the place where Robin's body was thrown. On July 24, Alcala was arrested on suspicion of the murder of the girl.
On the subject: Dance Me to Death: Rachel Barber Murder Investigation
Despite the fact that Rodney's profile literally screamed that he was the one responsible, the police still had no evidence. During interrogation, the man denied that he was on the beach on the day of disappearance, moreover, he claimed that he had not been there in a year since 1974. Accordingly, Alcala allegedly did not take any photographs and did not see girls at the age of 12 at all. The police, having reached him very quickly this time, were again at a standstill. And again, chance helped.
During a date with his sister, Rodney repeatedly expressed his concerns about the things that he left in a rented storage room in Seattle. "Please get all my things out of there," Alcala asked, not knowing that his conversation was being tapped. He did not tell the police anything about this storage room, which naturally aroused suspicion.
On the spot, in addition to personal belongings, detectives found hundreds of photographs of unknown girls, but none of them showed Robin and Bridget. After reviewing all the pictures, the police chose one - with a 15-year-old girl Laurie Worths, who posed in places that strongly resemble Huntington Beach. Werts said that she actually met a man with a large camera, who introduced himself as an employee of a fashion magazine and offered to take some pictures. The girl happily agreed, and then wrote down the date and place of the incident in her diary. It turned out that Robin had been kidnapped the same day, a couple of miles from Laurie's "set".
On the subject: The mysterious disappearance of Mora Murray: an investigation followed by the entire US
Alcala's claim that he had not been to Huntington Beach on June 20 turned out to be a lie, but that was still not enough to bring charges against him. The police again examined the storage room in Seattle and this time they found a whole bag of earrings, presumably female - Rodney, however, said that the jewelry belonged to him. The mother of the deceased schoolgirl examined all the earrings and found a pair of her own in a heap - it was them that Robin sometimes took to vilify. At the same time, the police managed to find several more people who saw Alcala on that ill-fated day in the beach area: there was enough evidence of his guilt.
In 1980, Rodney Alcala was convicted of the murder of Robin Samso and sentenced to death. "A very weak exchange for my daughter's life," Marianna Samso said at the time. The exchange never happened: the California Supreme Court overturned the verdict, thus opening a new page in this convoluted case.
In 1984, Alcala was again found guilty, again sentenced to death, and again the state court rejected the sentence. Rodney all this time was in prison, awaiting his fate, and detectives were constantly working, looking for new evidence of his guilt.
Serial killer
In 1977, Los Angeles was shocked by two terrible murders: the victims of an unknown maniac were a resident of New York, Jill Barcomb, who arrived in Los Angeles three weeks before her death, and a nurse in a local clinic in Georgia Wickstead.
The naked body of 18-year-old Jill was found in a hilly area on November 10, 1977, kneeling with her face lowered into the mud. It was established that the victim had been raped and then strangled with a belt and pants. The perpetrator smashed her face with a stone. Bite marks were found on the right chest.
Wickstead was found in her apartment on December 17. At the scene of the murder, the police found a hammer, which the offender first used to rape the woman, and then to hit her on the head. Strangulation marks were also found on the nurse's body.
Investigators suggested that the maniac could photograph his victims, and in unnatural poses left them for the "beauty of the frame." In addition, they found traces of sperm on both girls, but the technology of that time did not allow the culprit to be identified by DNA. For more than 20 years, the cases of Jill Barcombe and Georgia Wickstead have remained open.
In 2003, detective Matt Murphy began to investigate the murder committed by Alcala back in 1979. Over the years that Rodney spent awaiting sentencing, criminal technology has stepped forward, and this helped Murphy make a real breakthrough pretty quickly: a double check of the DNA traces found on the remains of Barcombe and Wickstead showed a complete match with Alcala's DNA. It was these murders that Rodney managed to hide not only from the police, but also from the producers of "Dating Game".
On the subject: To Russia with love: the story of Samantha Smith, who became the Ambassador of Peace between the USA and the USSR
Detectives believe that Cheryl Bradshaw's refusal to meet later seriously angered Alcala, so much so that he lost any control over himself and began to take out his rage on other women. During 1979, police found out, it wasn't just the hapless Robin Samso who fell victim to Rodney. Alcala violently raped and strangled 33-year-old Charlotte Lamb and 21-year-old Jill Perenta. All five murders were combined into one case, and in 2010, Alcala was charged with a new charge. And then Rodney, in love with himself and confident in his own charisma, decided to defend himself without a lawyer.
Alcala realized that the murder of Robin Samso was key in his case, and concentrated on it. He cited various facts, for example, he said that at that time in 1979 he was far away on a farm. Moreover, during speeches, he changed his voice and addressed himself in the third person, imitating a dialogue with a lawyer. Moreover, he summoned Robin's mother to testify, who later called this moment almost the hardest in her life. Answering Rodney's questions, Marianna admitted right in court that she had come to the first hearing with a pistol in her pocket and with the intention of shooting the murderer right in the courtroom.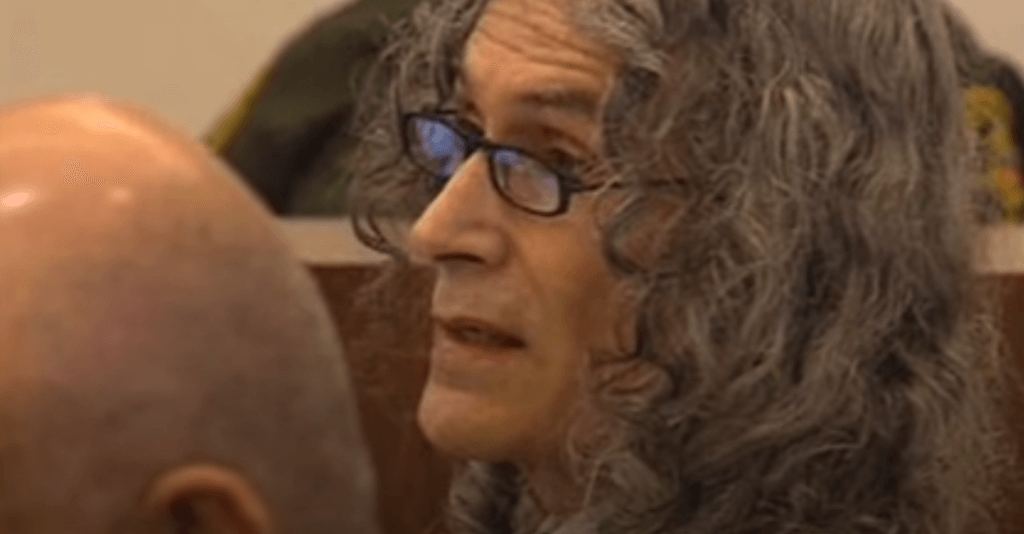 Furiously defending himself against Robin's murder charges, Alcala completely ignored the names of Jill Barcombe and Georgia Wickstead. Matt Murphy later explained this by the fact that the defendant had no idea how he could escape punishment for these murders, so he preferred to pretend that they did not exist, as if they were simply not discussed in court. Despite the fact that Alcala acted insolently and at the same time competently, the court found him guilty in just one day, and this time finally.
Rodney Alcala is now in prison in San Quentin, waiting in line for a lethal injection. At the same time, detectives continue to work on his case, because the victims of a maniac-photographer can be much more than five. In particular, he is the prime suspect in several murders committed in the 70s in New York, where he lived after the rape of Tali Shapiro. In addition, in 2010, the police published 120 photographs of girls of different ages found in Alcala's archives: their identities were not identified, which gave rise to suspicion. In the first few weeks, only a few dozen people were identified from the pictures.
- The name of Rodney Alcala. What does it mean to you now? - journalists asked Marianne Samso years later.

- His name means evil. It means horror. It means pain and a lot of anger, - the woman answered.
She told me that she dreamed of living one day longer than Alcala, to see him die, and never hear his name again. Marianne passed away a year ago.