The article has been automatically translated into English by Google Translate from Russian and has not been edited.
'Mom asked me to tolerate': daughter Zavorotnyuk spoke about the difficulties of life in New York
The daughter of Anastasia Zavorotnyuk did not post for a long time about her mother, but in early March she began to talk about her experiences on Instagram, writes Peopletalk.
"I'm looking for my fulcrum, of course, my family and close people help me a lot. I love you all, and I am deeply convinced that with your support and our common prayers, my best mother in the world will recover and joy and happiness will enter our home again, "Anna wrote on the social network.
This time, the girl talked about studying and moving to the United States. Anna admitted that in the first month of studying in New York, it was very difficult for her, because she had no friends and was greatly interfered with the language barrier.
But her mother gave advice: "My first day at the university ended in a call to my mother, filled with tears and a request to return. My mother, an incredibly wise woman, asked me to tolerate at least a few months, and if it continues to be as difficult for me, then of course I will return. "
On the subject: Incredible similarities: Sergei Zhigunov made an affair with the 'copy' of Anastasia Zavorotnyuk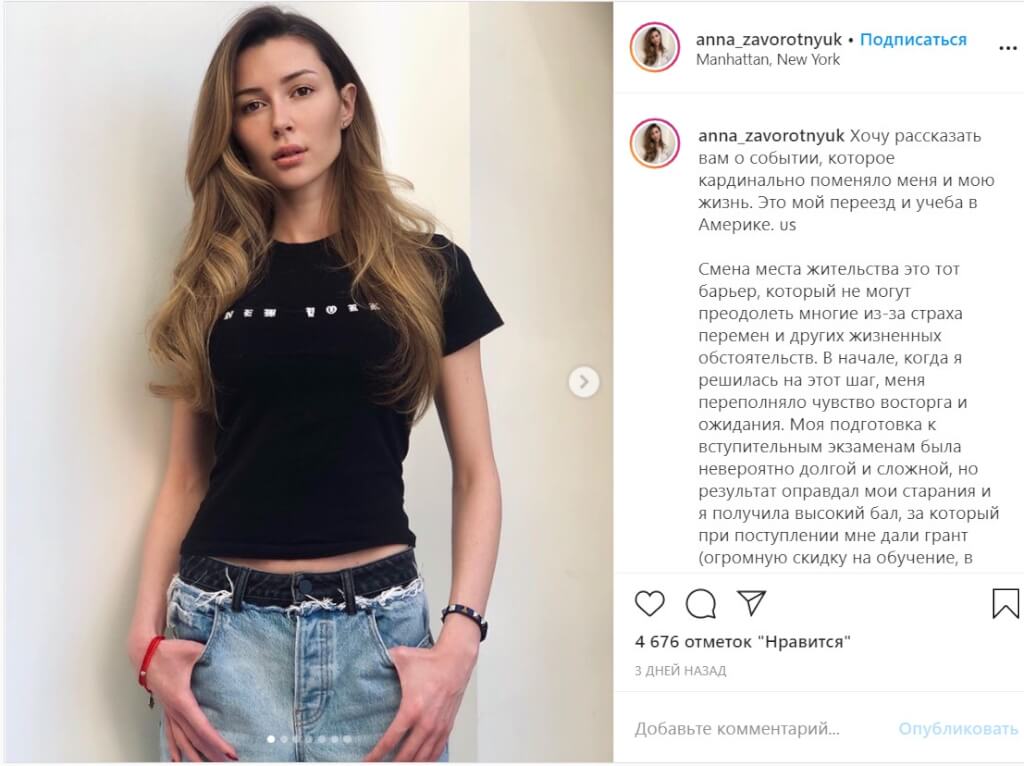 "In small steps I began to grow up. I met friends, and life immediately began to sparkle with other colors. I called my relatives and enthusiastically talked about my achievements in school and life in general, "Anna added.
She admitted that the most difficult part for her was breaking up with her family, but she did not regret this experience.
"Despite the difficulties, I got an incredible life experience, an excellent education and made new real friends. I am extremely grateful to my family for such an incredible opportunity, "she summed up.
Now Anna lives in Russia and takes care of her mother. Recall, in October last year, information appeared that the actress Anastasia Zavorotnyuk was diagnosed with brain cancer and she is undergoing chemotherapy. The family of the actress for a long time did not make an official statement, but afterwards, Anastasia's relatives created an account to talk about the state of her condition.
On the subject: Netrebko, Zavorotnyuk and other Russian stars who divorced foreigners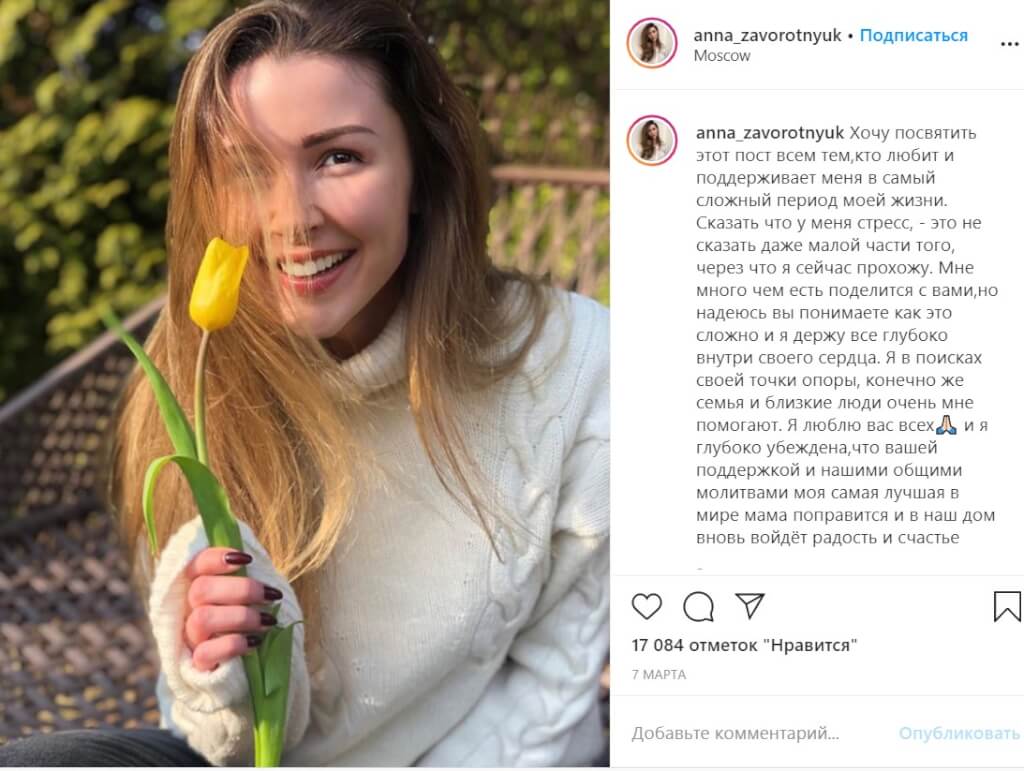 According to the latest information in the media, the actress continues treatment in one of the Moscow clinics, and her husband Peter Chernyshev and mother Valentina regularly visit her.