The article has been automatically translated into English by Google Translate from Russian and has not been edited.
'Mom is looking for you': stories of women whose ex-husbands abducted children
'30.07.2019'
Source: Home
Kidnapping (from English kidnap - to kidnap a child) is a term that, in practice, has to be met mainly by divorced women. Their former men have more opportunity to kidnap and hold the child due to superior physical strength, financial capabilities and connections. In Russia, 200 − 300 children are abducted annually in this way. Here are three stories from moms who do not have the opportunity to kiss the most beloved creature in the world and wish him good night.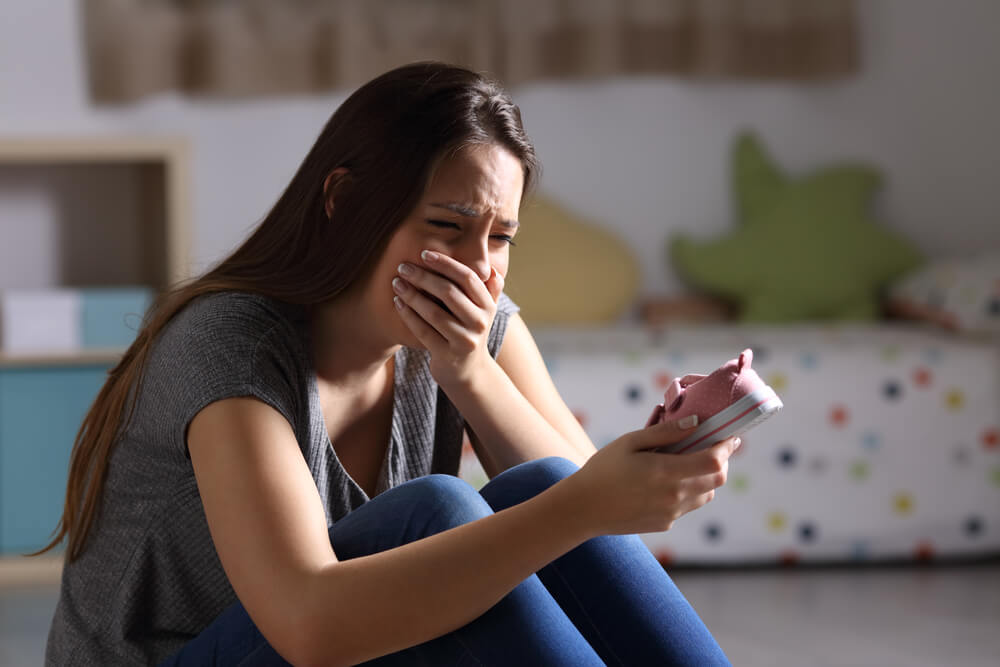 Olga
My name is Olga Bochoidze, I am 38 years old, I have a beautiful daughter who pleases with her scientific achievements, and a son whom I have been trying unsuccessfully for the second year to return to my homeland.
Have you ever met scammers, terrible scammers? Here I, unfortunately, yes. In the spring of 2012, I met, as it seemed to me, a wonderful man, our relationship developed rapidly, he talked in secular circles, I at that time had a stable material wealth, several expensive cars, a big apartment. The man with whom I was dealing was a real gigolo, a psychologist and a professional manipulator.
A woman loves ears, and he said everything I wanted to hear.
Six months later we signed, got married, he consoled me with hopes and promises that he was about to find a job, because his star colleague had almost invited him to act in films. I waited and believed. Soon, unexpected facts about my chosen one began to emerge: allegedly I already had his fourth wife officially, at the time of our painting he was not divorced, he has several passports, never had a job, and lives exclusively at the expense of rich mistresses. But I believed only in my man who fed me lies. I was under hypnosis and woke up only when I realized that there was no one and nothing near.
Having sold my apartment, I move with him to Georgia, give him the money. He pampers himself with luxury cars, goes to the casino, comes home at night while intoxicated.
2015 year. I am carrying little Nikoloz on my hands in an unfamiliar country: my husband hid documents, controlled calls and my budget. I sold cars, we have nothing more to live on, everything has been missed. The family drama began: the evening beatings, everything that was at hand, flew into me, often saw him with a knife. Having decided to finish with me, he took a knife one evening, smashed the whole kitchen. I locked myself in the bathroom, called the police. About me he carried the most false and dirty rumors, he acted so professionally that people could not help being led.
On the subject: The kidnapped boy was returned to the wrong parents. After years of 50, he got to the bottom of the truth
We moved to Moscow, he collected debts from all my friends and neighbors, we lived in my mom's two-room apartment. Why did I forgive him? Because I had our common son in my arms, because we were married, because when he brought me back, I heard promises, words of love, started to re-grow into illusions. Gradually, from a financially independent and wealthy woman, I became the one who paid for his debts with repairs. Yes, I glued the wallpaper and plastered the walls to my neighbors, while also working in parallel.
Once he went to the cinema with a child. Gone, did not answer calls. After that I received a photo of my son from the plane. They were already in Georgia. "I won this war, I made you, my son is now," he scoffed.
I was blocked and eliminated. He lives with a new successful woman who listens to all the same familiar fairy tales, believes and provides "her hero."
I was lucky one day to come to my son. Nikoloz was lost. A six-year-old boy, he does not know the alphabet, does not know how to count and write. My son grows and develops in immoral conditions, not those values ​​are inculcated in him. "Your mother is an alcoholic, you should not hug and kiss her, do not come near her," the child is told from an early age.
There is a political conflict between Russia and Georgia, the court cannot return my son, the matter is delayed. Hoping for the help of God, I still wake up at night with the feeling that I can hear my son calling me.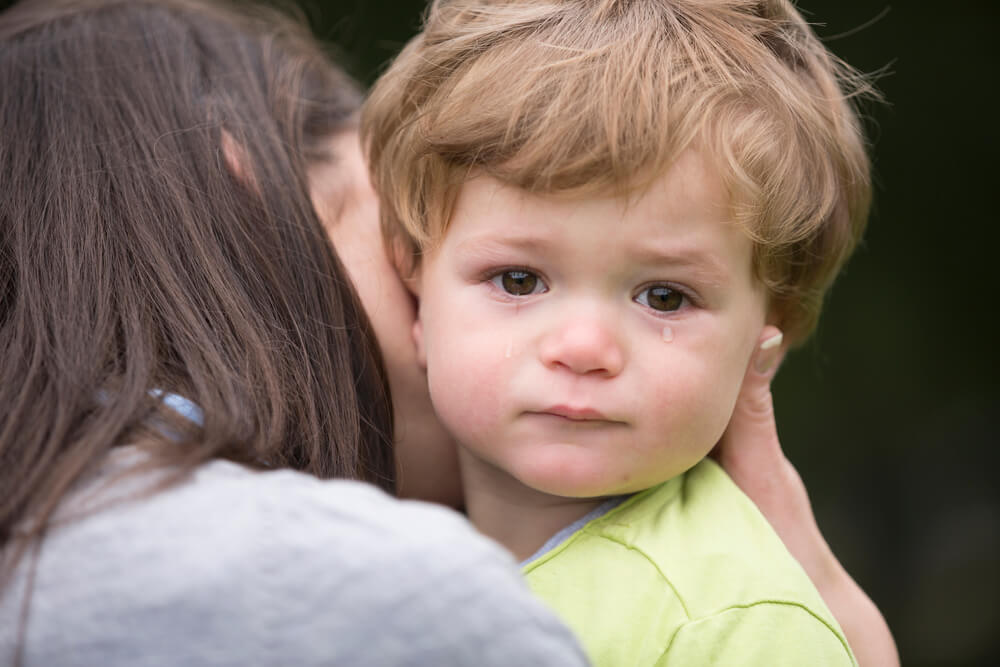 Alyona
Alena Khiteeva, 32, works in the design department of the Ministry of Construction of Russia, an analyst of the second category.
I met my husband in 11 class. At first we just talked for a long time in a semi-friendly tone, he wrote me romantic letters from the army and in general, one might say, courted. Then, when everything became serious with us, I moved in with him and became pregnant with Alice. It was, I will not hide, not a planned child, and we were both shocked. My husband Vyacheslav was extremely happy about this event, I would even say, more than me. However, before the wedding, it never came. He always wanted to sign, but did not make an official offer until the last, until in the end we did not sign for two days before the birth.
In principle, everything was fine in our family until my husband's mother began to climb into her. I went with my daughter to rest for two months, and when I returned, I was told that now we have an apartment in the mortgage, and most importantly, it is framed for my mother ... But this is not the end. After some time I was put before the fact that my husband's parents will live with us.
From that moment on, I was literally in domestic slavery. The contradictions between us grew every day, and in the end we decided to divorce.
I moved to Moscow with my daughter to get on my feet financially, I found a job. I will not talk about how difficult it was for me, because the real difficulties were ahead. Let me just say that because of the absence of a Moscow registration, Alice did not want to give a place in the kindergarten. I tried everything: from the ombudsman for children and ending with an appeal to the president. While I was working, Alice was with her dad, I came to Taganrog to see my girl once every three weeks or even more often, bought her toys, clothes, almost completely provided her. When I finally managed to get a Moscow residence permit, thereby ensuring Alice a place in the kindergarten, I received my husband sms:
"If you want to communicate with the child, list 15 thousand to me and buy a phone."
I was scared outright and flew the first flight to Taganrog. My husband stopped answering my SMS. I stood at the door until nine in the morning in order to "intercept" the child (the husband had to go out with her at that time in order to take him to kindergarten). When I realized that he was not going to do this, I went up to the apartment.
On the subject: American divorce: for what Russian woman more than a year in US prison
They opened the door for me and said: "The child is not here, and you will not get it". I tried to open the door of the apartment, to which my ex-husband reacted very aggressively and began to hurl me like a doll against the wall. I called the police and screamed very loudly ... When she arrived, I was advised to go and take the beatings off, but I was completely up to this: the most valuable thing slipped from my hands. With the help of the police, we managed to find out the address where the child was located. When I arrived at this address, I was so terrified ... My daughter was with her mother-in-law and her new man, but under what conditions my angel was forced to live. It was like a mixture of communal and hangout. I tried to take the child, but again the most severely applied physical force to me. This time the mother-in-law and her new boyfriend. Then the ex-husband drove up to pick up Alice. The three of us were holding me while he was carrying her away and literally shoving her into the car.
I had no chance. Since then, I have seen Alice only from afar several times.
From that moment I began to make all possible attempts to return my daughter: from legal leverage to plaintive sms to my ex-husband. I continue to fight and even in a terrible dream I can't imagine to stop the fight. I love my girl and I know that she is not safe.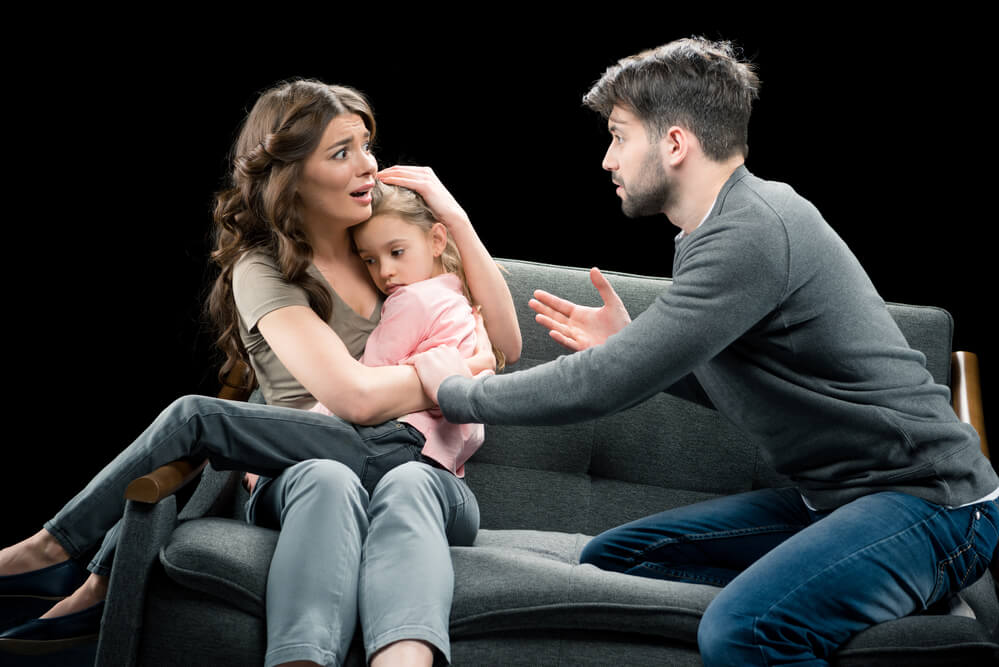 Tatyana
Tatyana Koliberda, 30 years, journalist
One day can erase the life you knew. 9 December 2017, my husband, Maxim, took his son for a walk, bought a ticket Moscow-Krasnoyarsk and never returned. Then Mark was four and a half years, and the struggle for him continues to this day. 24 June he will be six, and it will be the second birthday, which we spend in separation.
But I hope that until that moment I will be able to save him.
Our family lived in Moscow, and everything was fine with us, but then Maxim's father flew in from Krasnoyarsk. The behavior of her husband has changed a lot. He began to punish me, putting me on my knees, squeezing my hands with all the strength, could hit, and constantly humiliated me and my son. After another conflict, I packed up and moved to another apartment, but did not stop communicating with my husband and allowed him to meet and walk freely with his son.
Then I learned that at the age of seven, Maxim's father, Anatoly, stole him in the same way and hid him in different apartments. Maxim grew up in a world of double standards. In a world where he knew that his mother loved and worried him, but his father makes him think the opposite. Somewhere inside, the maternal instinct told me that it was his father who started pushing Maxim into quarrels and moving.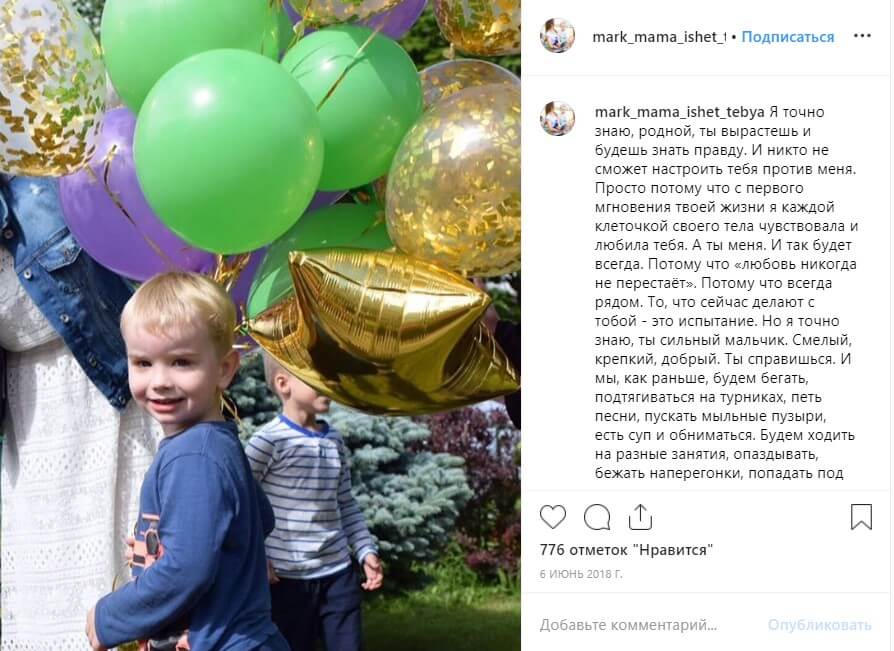 I wrote a lot of letters, appeals and statements. Over the past year and a half, I have become a lawyer, a lawyer, and a human rights activist. I wrote to everyone: to the General Prosecutor's Office, to the Investigative Committee of the Russian Federation, to the Investigative Committee for the Krasnoyarsk Territory, authorized by the rights of the child in Krasnoyarsk, Moscow, under the President, even to our President Vladimir Putin. You shouldn't even talk about the police - the number of letters cannot be counted.
There is a document confirming that Maxim has a mental disorder and he is inclined to form super ideas. Also, the psychological dispensary No. XXUMX of the Krasnoyarsk Territory proved that everyday mental abuse is exercised over the child. There are many records of inappropriate behavior of Maxim. I have two court decisions in my hands. The most recent thing is about limiting Maxim Koliberda in parental rights, but even with all this, no decisions and pieces of paper help me.
It may seem that in a state of law the rights of the child should be protected. In my story, everything is really only on paper.
There were times when they could help me, but they did not. State officials are above all ordinary people who are afraid to make a wrong move, fearing that complaints will be sent to them. The irony is that it was much easier for Maxim to steal a son and hide him in Krasnoyarsk than for me to take him back home.
Everyone is looking forward to the end of this horrible story, but I do not know when it will happen. I have already written a post about the return of my son, and I am waiting for the moment when I can take a photo with him and celebrate his sixth birthday together.
PS while the material was being put on, the information came that Tatyana had recently taken the child. True, while forced to hide with him. On her Instagram page, a friend published a post that the search for the baby was successfully completed.