The article has been automatically translated into English by Google Translate from Russian and has not been edited.
Maxim Galkin commented on the information about the divorce from Pugacheva
TV presenter and humorist Maxim Galkin reacted to rumors of a divorce from his wife, singer Alla Pugacheva. He responded to similar media reports by publishing a joint photo on Instagram. Lenta.ru.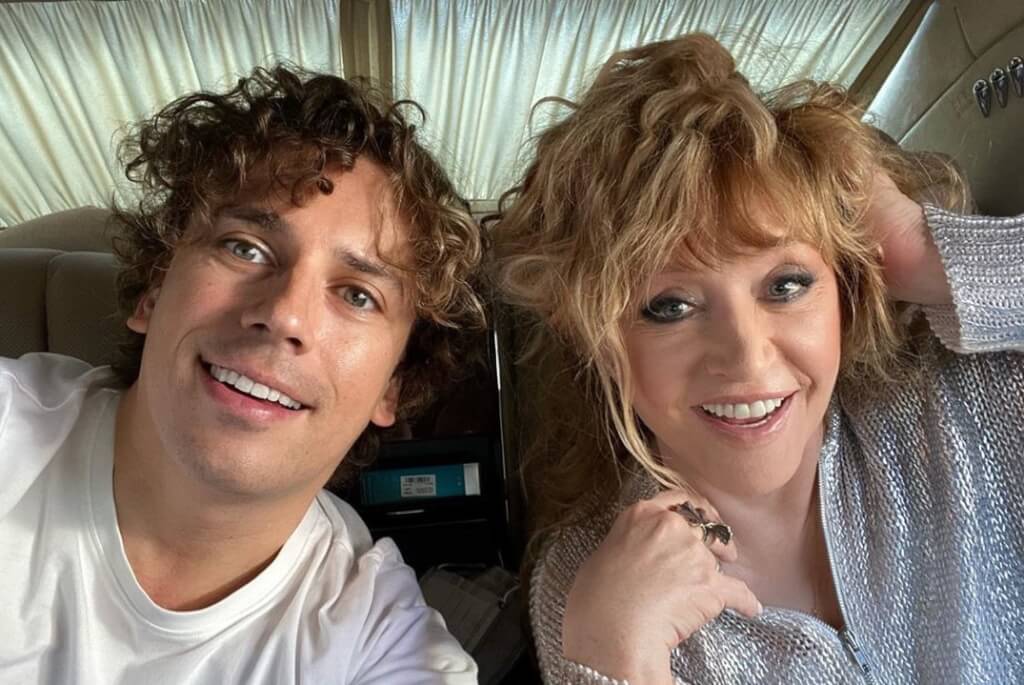 The picture shows the couple at their country house. Galkin looks at the camera with a smile, and Pugacheva stuck her tongue out towards the smartphone lens.
"Don't wait, gossips," the comedian signed the shot.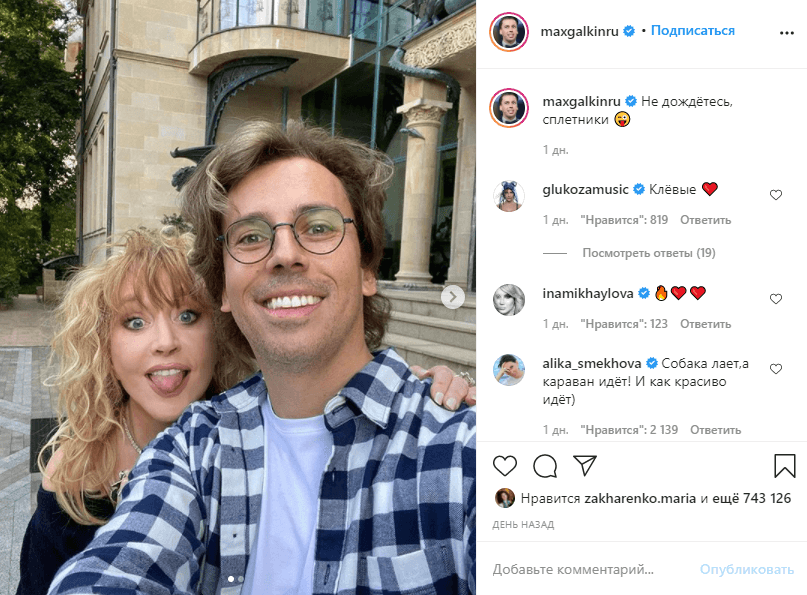 A week ago, he already published a joint photo with Pugacheva. Then the picture was taken inside the car. The comedian used the hashtag # couple in the description of the publication.
In early August, Galkin already reacted to rumors of a divorce from his wife. The artist refused to answer the reporter's question about marriage problems. "I have nothing to do," - said the showman in response to a question about whether there are plans to part.
On the subject: Star'It's just indecent ': Kirkorov first spoke about the divorce of Pugacheva and Galkin
For the past couple of months, information has appeared in the press that Pugacheva allegedly left Galkin, and the TV presenter himself began to show coldness and indifference to his wife. The concert director of the singer Elena Chuprakova said that these rumors should not be believed, since nothing like this is happening.
Alla Pugacheva and Maxim Galkin have been married since 2011. They are raising two children - twins Lisa and Harry. For a TV presenter and humorist, this is the first marriage, for the singer - the fifth.