The article has been automatically translated into English by Google Translate from Russian and has not been edited.
Love stories of Emmanuel Vitorgan: betrayal, tragedy and second youth at 80
Emmanuel Vitorgan is one of the most beloved artists of hundreds of thousands of spectators. At one time, all-Union success brought him roles in the films "It's Easy to Be Kind", "Pious Martha", "Casket of Maria Medici", "Sorcerers". The blog "About cinema. PRO Cinema "on Yandex Zen.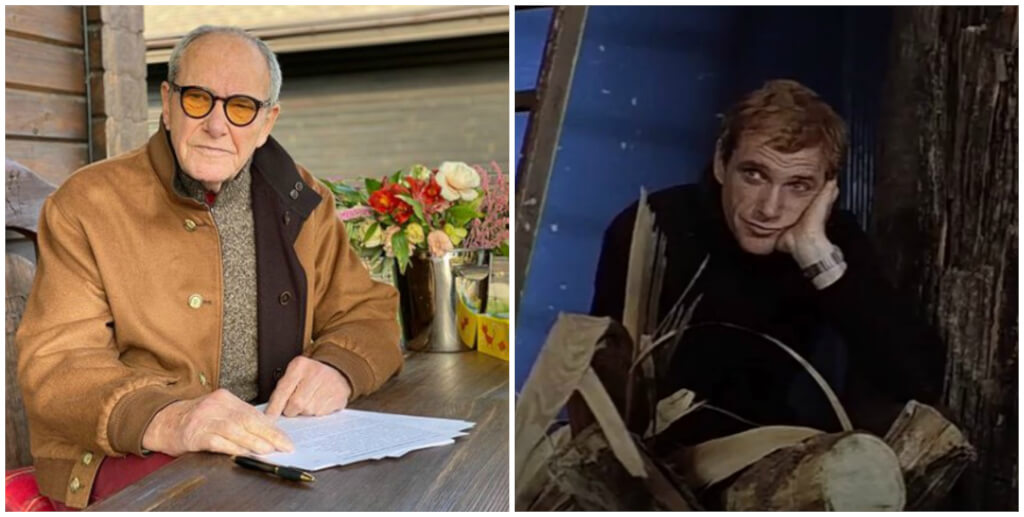 The future actor was born into a Jewish family. His father Gedeon Abramovich was a major manufacturer. Mother - Khaya Zalmanovna - was engaged in everyday life. Vitorgan was born in Baku, and soon with his parents he moved to Astrakhan.
After graduating from school, Emmanuel Gedeonovich firmly decided to become an actor. To this end, he went to Moscow. However, none of the capital's universities accepted it. Then Vitorgan went to Leningrad, where with great difficulty he managed to enter the Leningrad Theater Institute. A. Ostrovsky. Here, during his studies, the young actor met his future wife, Tamara Rumyantseva. They took parallel courses and were often involved in the same performances. Soon a romantic relationship began between the young actors. They graduated from the university already as husband and wife.
On the subject: 'There are still many embryos': 79-year-old Vitorgan announced that he plans to become a father for the fifth time
In 1966, the couple had a daughter, Ksenia. At first, their family life was like a fairy tale. Beautiful wife, little daughter, first successes in the profession. Vitorgan was a faithful husband and a caring father. He could not even imagine that one day another woman would appear in his life. Once Emmanuil Gedeonovich came to a rehearsal of the play "Three Musketeers", and was literally smitten by the actress playing the role of Milady on the stage. She was incredibly pretty. The graceful beauty with a bewitching voice instantly charmed Vitorgan. This fatal woman turned out to be Alla Balter.
Since then, Emmanuil Gedeonovich began to often attend rehearsals of performances in which Balter was involved. Once he had the opportunity to play with her on the same stage. Feelings flared up after the first rehearsal. The piquancy of this whole situation was added by the fact that they were both not free. According to Vitorgan, he still regrets that he entered into a relationship with another woman behind Tamara's back, but then he could not do otherwise. Feelings for Alla were stronger than himself.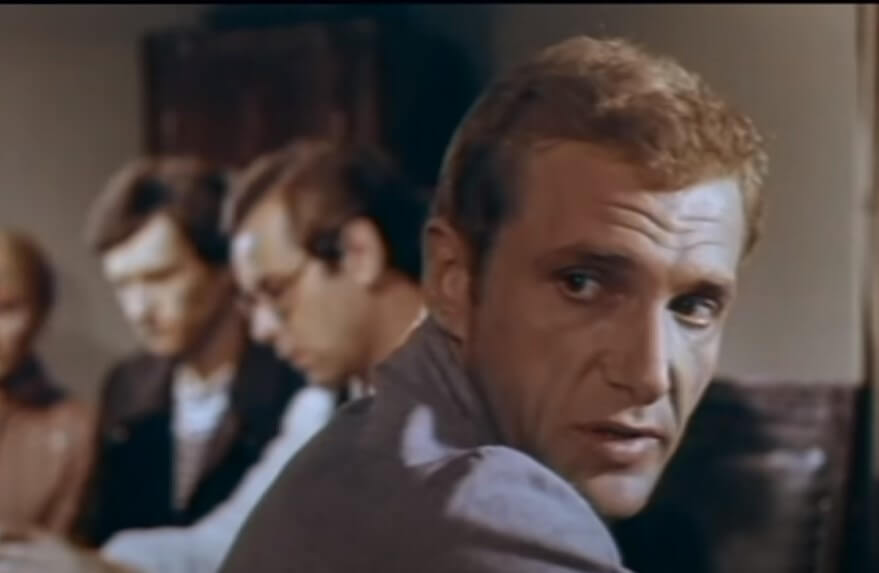 During the divorce, Rumyantseva set him the only condition: that he leave Leningrad forever, and not hurt her by accidental meetings on the street. Alla and Emmanuel moved to Moscow. In 1972, the couple had a son, Maxim. At that time, Vitorgan was at the peak of his popularity. He played thirty performances a month, simultaneously starred in three or four projects. For the sake of his son and home, Balter had to sacrifice his rapidly developing career. She often refused filming in order to devote as much time as possible to her son.
On the subject: 'Did you notice?': Emmanuel Vitorgan's wife showed a genetic feature of her daughters
A difficult time came in their family, when Emmanuel began to suffer from severe chest pains. An examination revealed that he had lung cancer. However, Alla categorically forbade doctors to tell her husband about his true diagnosis. As a result, they referred to tuberculosis. Going to the operation, he was sure that everything was not so scary, and soon he would return to rehearsals. As a result, Vitorgan won the fight with the disease, without knowing it. According to the actor, Alla saved his life with her act. If he knew about the true state of affairs, he would probably just stop fighting at some stage. The care and support of his wife helped him get out of the afterlife. However, ironically, Balter herself did not manage to cope with cancer. She faded away in front of her family. Until the last moment, Alla hid the terrible pain in her spine from her relatives. On July 14, 2000, Alla Balter passed away.
It seemed that Emmanuel Gedeonovich would remain faithful to the woman with whom he lived thirty happy years and whom he called the love of his life until the end of his days. But after some time, Irina Mlodik appeared in his life.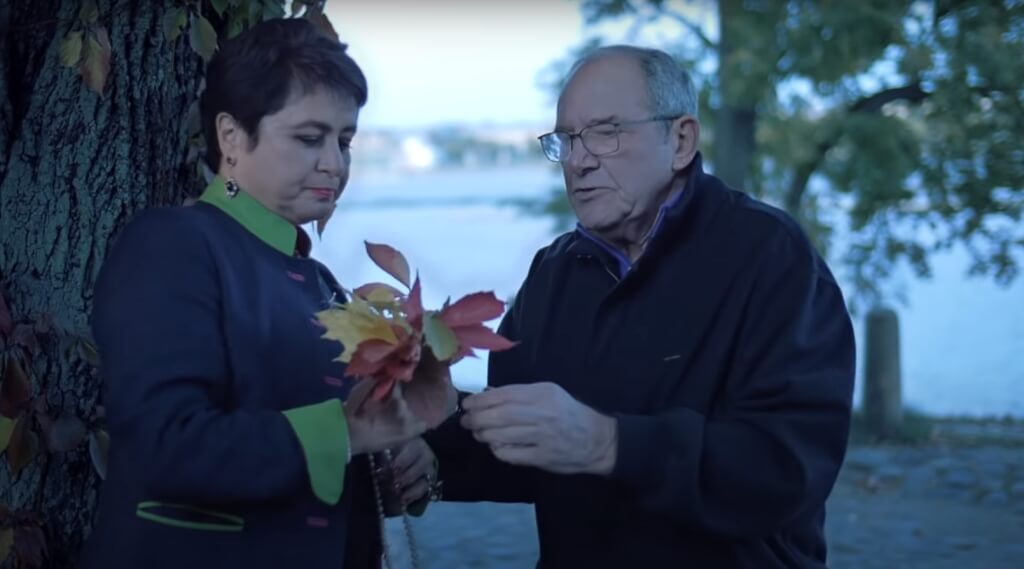 Despite the fact that their marriage is already fourteen years old, the spouses have acquired joint children relatively recently. In 2018, the couple had a daughter, Ethel, and a year later, her sister Clara was born. According to Vitorgan, Irina gave him a second youth. At the time of Clara's birth, the actor was already seventy-nine years old.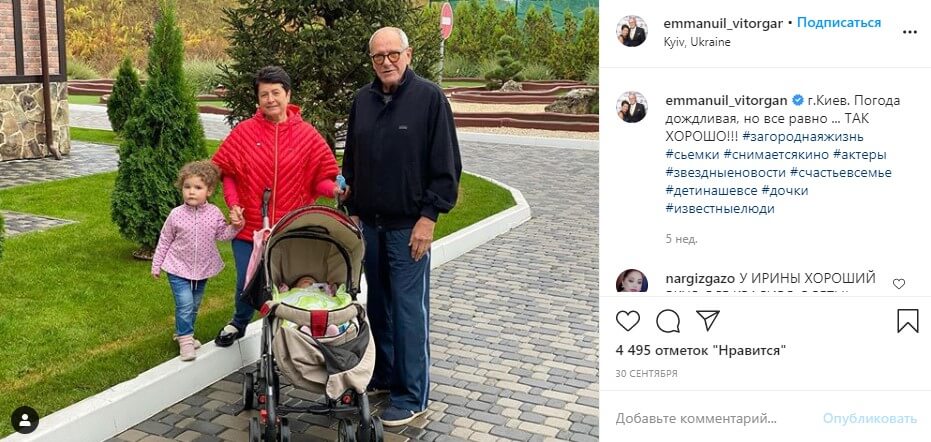 "Terry pessimism saddens me. And so you want everything that follows to be better than the previous one. One smart man said that pessimism is cowardice before life. I completely agree with him, "says the actor.
Original column published on the blog. "About cinema. PRO Cinema "on Yandex Zen
ForumDaily Woman is not responsible for the content of blogs and may not share the views of the author. If you want to become the author of the column, write to us - woman@forumdaily.com.