The article has been automatically translated into English by Google Translate from Russian and has not been edited.
Personal experience: Russia vs USA - where it is easier to get a driver's license.
In Florida, you will have a hard time without a car, or to be more precise, it is better to wash the rope right away, because you cannot walk further than for mail or for a mug of coffee.
Due to circumstances, I almost had to drive around 2 of the year, on international rights, one important piece of paper was not enough to make local ones.
By law, in general, the rights need to be changed to Alridian for 30 days, but if you do not break and drive carefully, no one will stop you and say nothing.
I had no choice, staying at home or using a taxi every day was not an option, so I just drove by the rules, and no one touched me.
Once, the police uncle stopped me, repenting, violated, but there was nothing serious, just shook his finger.
So, now it is not about that. The day was definitely mine, the officer took my rights, passport, insurance, registration, checked everything in his car and, wishing a good day, allowed me to go further on my business. Nothing was presented to me. But!!!! It's better not to do that, don't take an example from me. ⠀
Last week I finally received the coveted paperwork and today I rather went to change my Russian rights to American ones.
A vision test, a test from 50 theoretical questions, again a vision test, a practical test (driving), an unrealistically long process of filling in pieces of paper and checking them for 100 series, and lo and behold, they gave me a piece of paper, based on which I can rightfully be considered a driver and drive on US roads.
⠀
The card itself will be sent by mail, in my case the process is long, you need to check once again the authenticity of all documents, but most importantly I have permission, and all the exams are over.
⠀
I passed both tests in English, I did not prepare for driving, I honestly admit, but I read the book with the rules completely. ⠀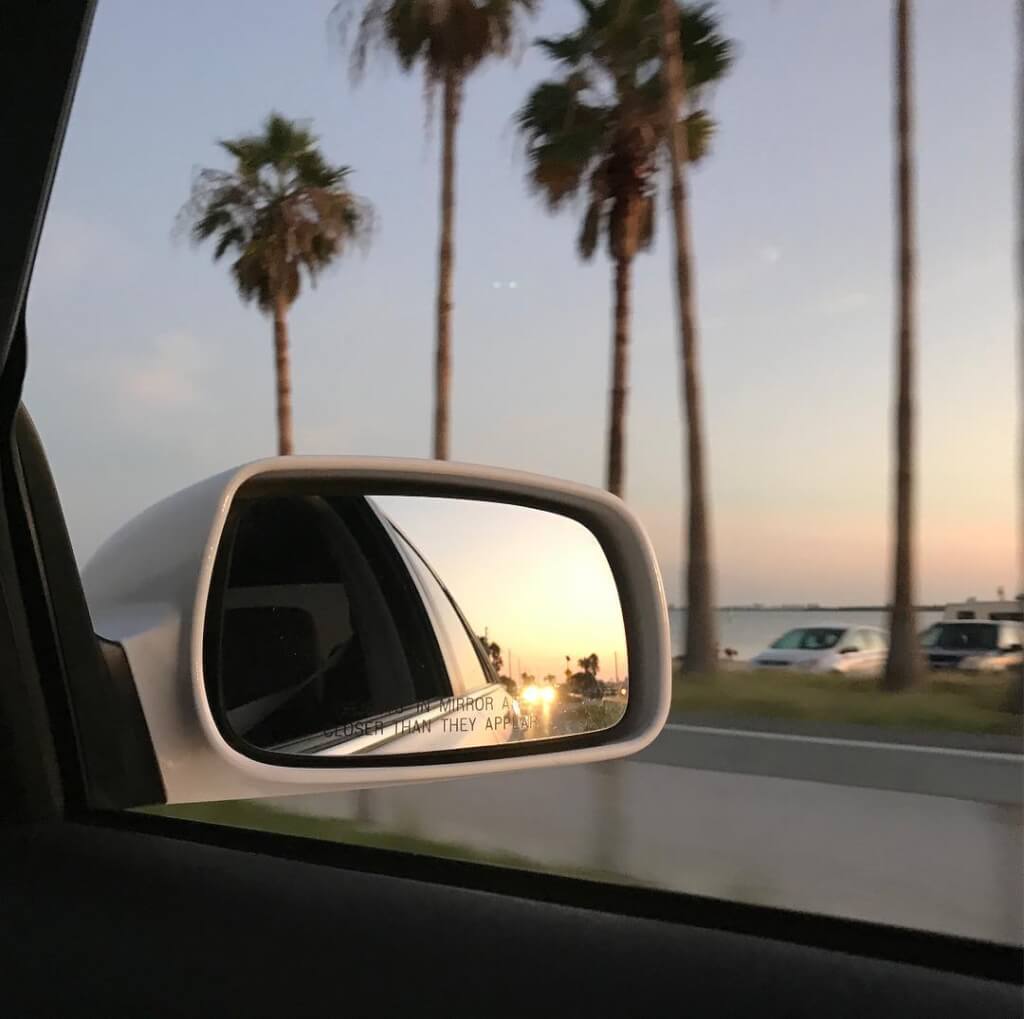 Let me compare the two countries, in the matter of obtaining a driver, of course.
The whole process - from training to admission to the exam in the Russian Federation - took me 3 months. A month and a half of theory and 50 practical hours on the VAZ-2107. I went to a driving school, where I was forced to roll back all the hours. For almost all 50 hours the instructor hinted to me that it would be nice to buy from him "insurance" for 7 tr., Which will guarantee me passing the exams. It infuriated me terribly, because I drove well before training, and I still didn't have that kind of money. As a result, I passed the exam the first time without insurance, but was notoriously nervous. Theory (2 mistakes are allowed) and then practice, with a slide in February and wild ice, a snake, parallel parking, a garage in the back and a city road, where they try to catch you and ask you to stop where you can't.
In the USA I read a book, thin and extremely simple, downloaded the application, solved 8 tests there, but the questions on the exam were very different. 50 questions, 10 mistakes can be made. I handed it over in my car, everyone handed it over. 15 minutes with a polite examiner, who noted something on his card and said what to do. Drive straight, turn right, left, turn "3 points", pass back, park in front, then we drove onto the roadway, drove at least 7 minutes, returned to the inspection building, asked one question verbally and took me to my husband, who was patiently waiting for me ... Before the exam began, the inspector warned that he would not do any tricks and was not going to catch me. He gave explanations to all my actions, said that I had to turn my head when I gave it back, and said the cherished phrase that I gave up! If there were no Russian rights, I would have had to attend a four-hour lecture about drugs and alcohol.
Of course, it was easier and easier for me here in the USA, no obligation to roll back a lot of hours, to go and listen to theory every day, and the practical tasks are extremely simple.
I do not regret at all that at one time I was disaccustomed as it should be, even artificial respiration Gene did the dummy.
The manner of driving some Florida drivers leaves much to be desired, I would send them to my Krasnoyarsk driving school.
Woman.ForumDaily is not responsible for the content of blogs and may not share the views of the author. If you want to become the author of the column, send your materials to woman@forumdaily.com