The article has been automatically translated into English by Google Translate from Russian and has not been edited.
Personal experience: finding a home in the USA
Not so long ago, my husband and I moved to San Diego. The first thing we needed to solve the issue of housing. We arrived on Friday evening, settled in the hotel for two days, hoping to find an apartment during this time.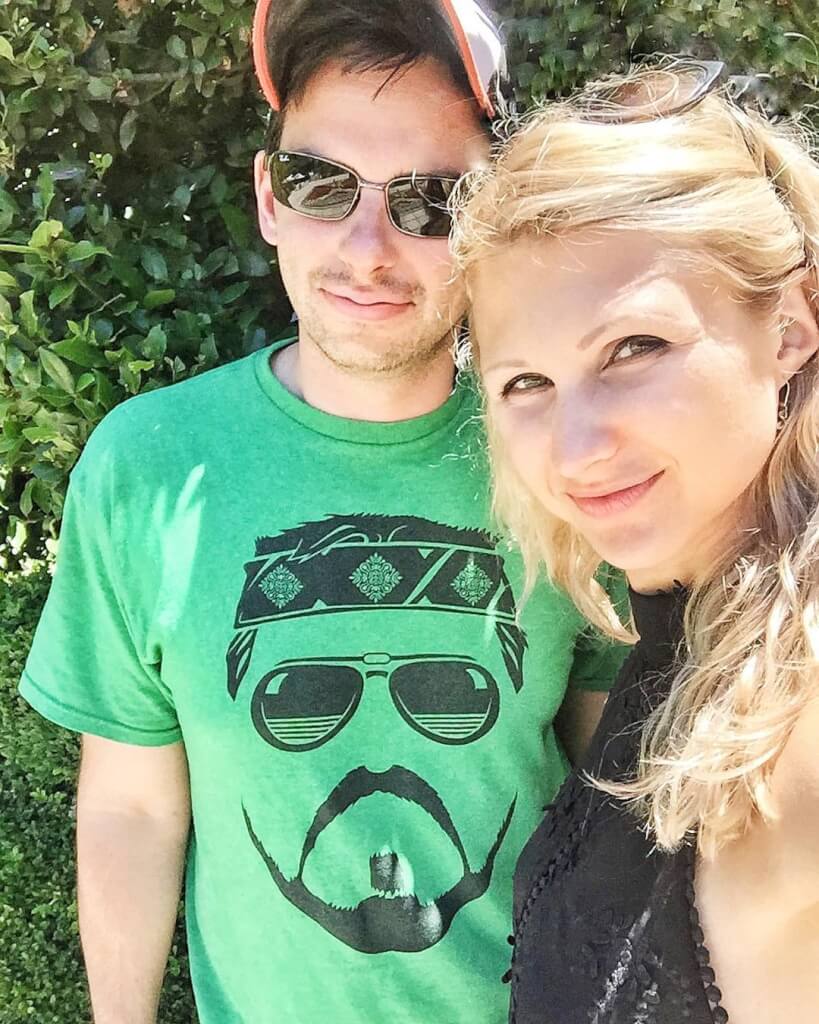 Called several ads that found on Craig's list (like Avito, looking ahead, I will say - we found our apartment right here), Zillow (real estate resource) and some other sites from the Internet. But no one answered the phone, even where there were direct telephones of managers and agents. We postponed the call for Saturday. And what do you think? On Saturday, almost the same situation was repeated, only 5% of the dialed numbers answered. I understand that it was a day off, but it always seemed to me that there is no difference for people working in real estate, since they depend on the percentage and the number of occupied apartments - the more you rent, the more you get. But in California, apparently, everyone is relaxed, and no one wants to work on weekends. In general, the alignment turned out like this:
- A couple of apartments have already been handed over, but they have not yet taken care of removing the ads. This is not uncommon.
- It was possible to move into one apartment only after 3 weeks! But living in a hotel for so long was not at all part of our plans.
By the way, this is done very often - the object is exhibited several weeks before the possible lease, so that there is no break between tenants. Time is money.
- You had to go to this apartment on Open House on sunday, which we did. From 10 to 11 in the morning, anyone without a preliminary agreement could freely enter, see everything, touch, communicate with the manager. Next, if you like the apartment, you need to fill out a form for credit check, in other words - to check for solvency, and not hand over to the manager, but take to the office in another area! And if out of the many applicants they like our candidacy the most, they will call. We explained our situation with the hotel, and when asked if everything is ok, when it is possible to check in, the manager replied that today. And what do you think, yes, they called us, but a week later, when we had already rented another apartment.
And yet such an interesting moment, the apartment was small, and when I asked about the square, the manager answered that he did not know. Type here I am now in this apartment and, if I feel comfortable in it, the numbers are not important.
- Finally, the last version could be viewed immediately. When we arrived, it turned out that the manager was not there and would not be. Two vacant apartments are open, you can safely go in and watch. If you like it, the manager is ready to meet on Sunday morning, check credit check, and if everything is ok, we can immediately move in. And this is the most important thing for us, on Sunday we were already evicted from the hotel. Both apartments (one with a balcony, the other without) were quite a nothing. The only thing without washing machine in the apartment and dishwasher, as I wanted. But what to do! Price and proximity to the ocean compensated for these shortcomings. We decided to take an apartment with a balcony.
But it turned out not so simple!
Some results:
prices for one-bedroom apartments (our one-bedroom apartment) of a budget option in XDUMX-1300 $;
In the summer in SD, there is a huge demand for apartments, it is very hard to find a place to live quickly. While we were walking in the districts of the SD, we called the numbers on the signs of residential complexes. All apartments were occupied;
better to look for apartments on weekdays;
it is practically impossible to rent an apartment without a credit history in the US

Photo: instagram.com/natalia_usa
We arrived a little earlier and decided to look at the apartments again, the vacant ones are all open. The time was about 11 in the morning, and then I noticed that the apartment with a balcony is kind of too dark. This is still considering that it faces east, where the sun rises! What is she then in the evening? I was upset, because I really wanted a balcony in a warm San Diego, but living in a dark apartment is not ice at all.
The manager Otto arrived, who turned out to be the owner of this complex, he also has 7 more complexes in our area. Otto's parents came to the USA from Slovakia, and as soon as he found out that I was Russian, he immediately began to speak to me in Slovak, thinking that I should understand all Slavic languages. Yes, partly I understood, but even more often I blinked my eyes and said "Say it again". We still communicate this way, although it would be easier in English.
So, I shared with Otto my doubts about the darkness in the apartment. Oddly enough, neither the husband nor Otto saw anything wrong with that. Apparently, women are much more demanding in this regard. Better without a balcony than dark! And then Otto had the imprudence to say that he had another apartment with a balcony on the west side, but there was a repair, and it would be ready in 2 weeks. We went to see that apartment. And it was just perfect! But where do 2 weeks live? The hotel is too expensive, we had no friends at the SD, and Otto was absolutely not allowed to live in one of the free apartments, saying that later he would have more trouble. Hard decision! So, he teased us with that apartment, but we still cannot live there.
Further, full of thoughts, we went to fill out a form for credit check. About this check need to write a separate post, here without details. We filled out the paper and went for a walk for a few hours while Otto did a test of our solvency.
While walking, I invented all sorts of schemes, as if to persuade him to lodge us in a bright apartment with a balcony. Up to the point that we can only sleep there, and in the afternoon let the workers do the repairs.
At about 5 o'clock Otto called and said that everything is ok, you can sign a contract. The decisive moment has come in choosing an apartment. Otto rejected the offer "just spend the night while renovation". And then I felt so sad that tears began to well up in my eyes. Here it is, a dream apartment, and I can't get it. And suddenly a miracle happened, Otto decided, apparently, to take pity on the saddened Slavic sister and said that he would allow us to live in a free apartment for 2 weeks until the other was ready! Here it is - a female weapon in action, you need to use it more often!
And not only did he give us to live, but he provided us with a mattress, a table, chairs, a fan and all sorts of trifles, until our things came from Baltimore. He even gave some food. When I learned that I still have no local rights, I brought a traffic book to teach me. And on top of that, he didn't take a single cent for a credit check, although he should have paid 35 $ from each one!
Of course, it was not very convenient to live on the 2 suitcases of the week, but now I have complete pants for happiness. Every morning I have breakfast on the balcony, soon I will start to break a garden there, and we will also install a grill.
Woman.ForumDaily is not responsible for the content of blogs and may not share the views of the author. If you want to become the author of the column, send your materials to woman@forumdaily.com