The article has been automatically translated into English by Google Translate from Russian and has not been edited.
Personal experience: the pros and cons of America
So it's my time to write about the pros and cons of America! Recently there was a year as we came here, and for this year of life I had a picture here, I share it with you!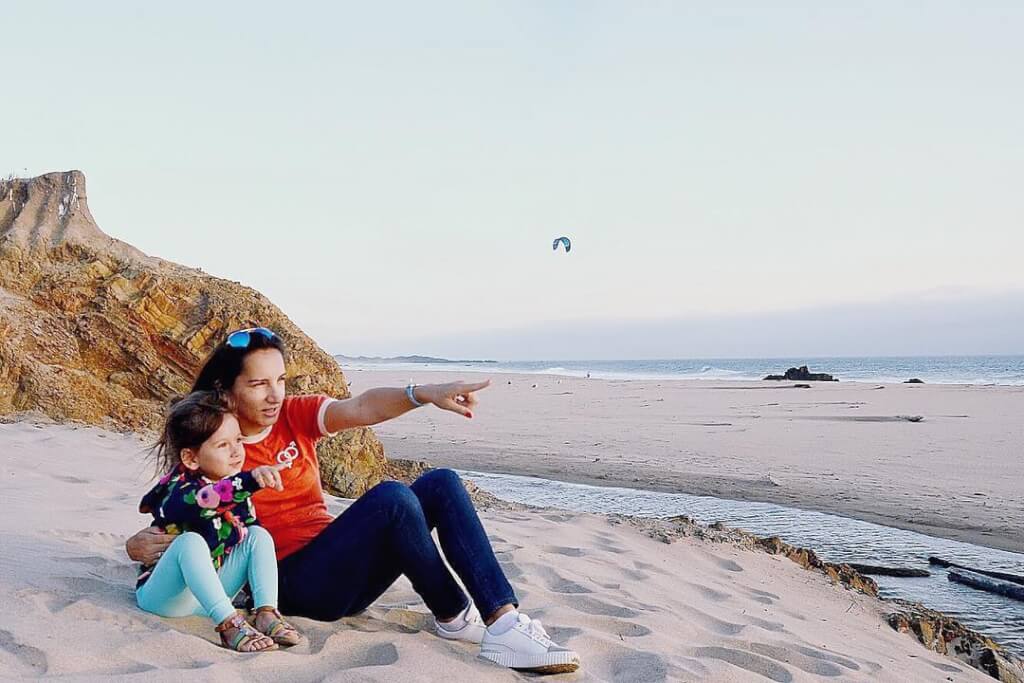 Some time ago I began to come across posts in different communities about the disadvantages of living in America.
Well, of course they are! There are downsides in all countries, as well as pluses! But man is so beautiful that he can choose!
I live with my family in California, in the city of San Jose, respectively, about the whole country in my village (oh, horror! I did it again! this is true, the presence of an airport and high-rise buildings in the city center does not make it a metropolis. If anything, there is nothing wrong with the "village", these are all your complexes (* special note, if fans of the city read me and it hurts them that I call SH city).
I'll start with the pros, there are significantly more for me!
Good climate.
There are no drops from +30 to -30. At the same time, if you want snow in winter, you can drive to the places where it is in a couple of hours and enjoy winter sports or just lie in the snow!
In winter, the average temperature here is plus 12-15 degrees, which is very comfortable for me personally! The rains, however, are also, but tolerable, not tropical showers, although they are beautiful!
In the summer in CX to + 35 was, while in San Francisco (an hour away) 10-12 degrees less.
Ocean.
Although cold, but beautiful! You look at him and you realize what a happy person you are that you can just stand and communicate with this power! I always wanted to live by the water! And to swim - I rarely swam in Asia. We are 50 km from the ocean, and 80 km from San Francisco.
In general, we live in the middle - and that's cool!
Goodwill around.
Of course, everywhere there are boorish people, unfriendly and reticent. But in general, the atmosphere is friendly, people communicate, smile, say compliments! Just like that, on the street I once had a woman say that she liked my dress, smiled and went on to her next! I was pleased then all day!
Food!
Yes Yes! America is not only about fast food, but also targeted supermarkets for healthy food, ECO home and body products and all that! For me, this is a huge plus - to know that I can go to the store and buy almost the entire range of the site iHerb (well, ok, not all, but! all I need, I buy - from delicious raspberries all year round (well, it is clear that this is not on the site, but there is in the store! And it is delicious and without chemicals if you believe the packaging) to organic cosmetics.
I finally got behind the wheel!
America is a country for motorists. They don't go to the store for bread, they go here. And the car is not a luxury, but really a necessity. Ok, in large cities, I admit, you can get by, but in small cities it is difficult. When we first arrived, I did not drive, it was confinement. Now I can get into the car with Alice and rush to the ocean, for example, or call my husband's office (he works in Downtown in 15 min from home) and have lunch together. And on the roads, they do not cut me down, let me through and do not honk if I gape at the traffic lights. Perhaps in the Federation Council drive differently, I was there only once at the wheel. But I drove in Los Angeles, and there, too, they let me through and did not signal. Everything is calm and cultural!
Dedicated lane on the highway for 2 + people in the car and for electric cars.
It is very convenient when you go to the loaded time. Cork, after the movement in Moscow and Bangkok, I can not call it.
There are also congestion here, of course, but they are not that long.
Ability to pass all that did not fit / did not like.
Personally, we only rented out the car seat. We bought it, put it on - Alice roars in it, she is uncomfortable! They took us to the store, and no questions asked, the money was returned to us. It is considered normal here to return the product if you don't like it! Without a reason. It still pleasantly surprises me! We are such wild people.
The apartment is rented without furniture.
I will attribute this to the pluses. If you are visiting for a short time, of course, it is inconvenient that there is no furniture, which is understandable. But with a long-term lease, it is very cool that you can settle down to your liking! Do everything as you like - bed, furniture, etc. Without unnecessary trash! And "grandmother's" interiors!
In all the apartments that I was, there is a dressing room!
It's such a thrill to go to the closet for clothes! Everything is hung up, everything can be found quickly and there is no need to litter the room with unnecessary furniture.
American pharmacies.
Oh, this is a separate conversation! In the pharmacy you can buy everything! As Ilf and Petrov wrote over a hundred years ago, nothing has changed in this regard. And food, and cosmetics, and household chemicals, and a hair dryer and stickers / razukrashki for Alice and, of course, medicine, if you do not forget, why was.
Many different discount storeswhere you can buy various little things and even clothes / shoes / household items, etc. for "3 kopecks".
Of course, beautiful nature! Forests, reserves, national parks! In one park, we saw a deer, just walking in its habitat.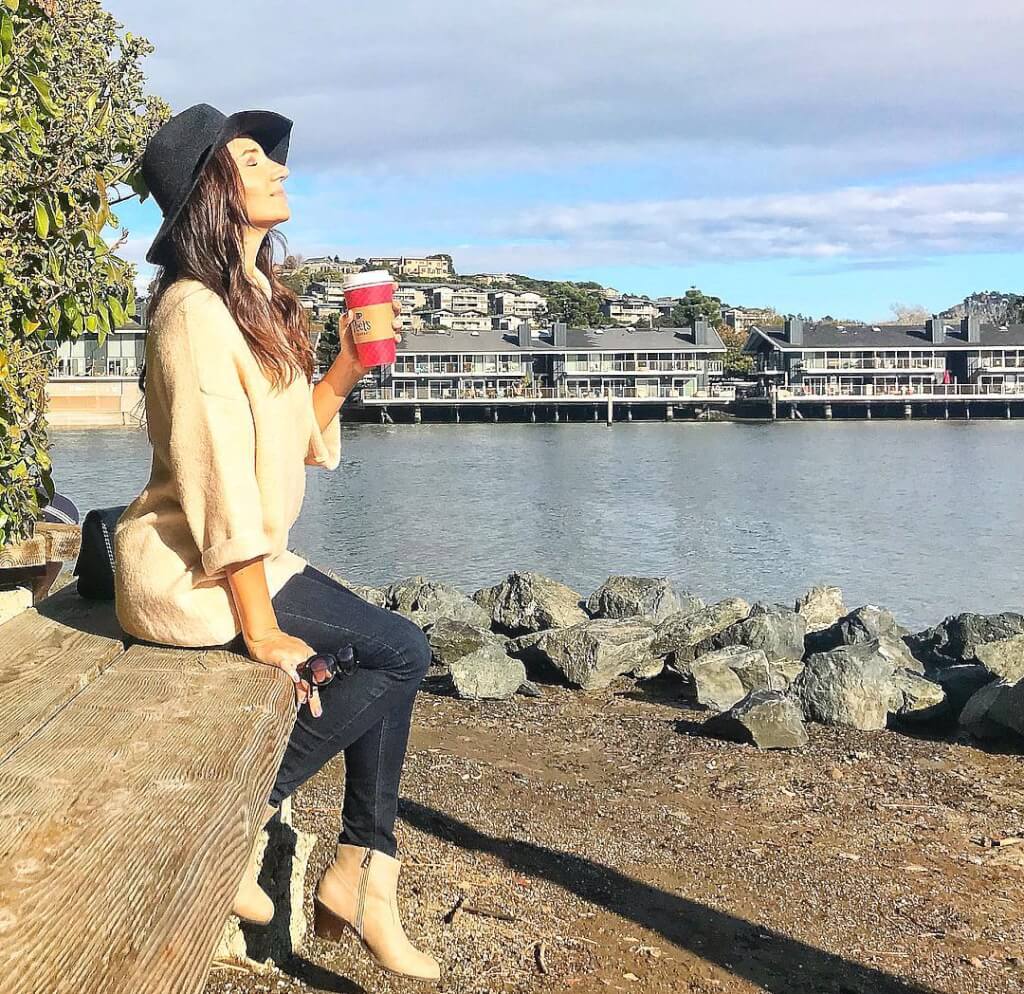 Now let's about the cons
I cannot criticize in any way, because I think that since you (I) came to a foreign country, then live by its laws or go home.
But let me write what could be improved.
To rent a house, you must have a credit history and social security number. To start a credit history, you must have this SSN. To get it, you must have a justification. Vicious circle. We learned it just recently, there is no credit history either. Therefore, the apartment we live in is pure luck! They just met us halfway and signed an agreement on parole.
Medicine / Insurance.
We ourselves have not yet encountered this. But according to the reviews of friends, we know that it is better not to call an ambulance, since this pleasure here costs about $ 5000. Therefore, if God forbid what happened - crawl / go / go to the hospital yourself. The cost of insurance and its coverage depends on the package, the average insurance per month costs $ 600 for a family of 3 people. All health!
Services sector.
Manicures / hairdressers /cosmetologists and who else is there? The experience of life in Asia taught me - if you want a good manicure, look for a Russian girl on the spot or do it yourself. I do it myself, although I don't like it. Since I didn't go to a manicure, I can't say anything, but after reading various local forums, I conclude that everything is sad. They don't speak very well with a beautician either. As for the hairdressers, I personally dyed and cut my hair in a local salon, came out happy! In general, it seems to me that these are trifles and you can always find a good specialist. As in their homeland, not all specialists are distinguished by skillful hands.
Prices.
Oh my favorite topic! At first, I was translating everything into rubles, out of habit. And this is hell! Because $ 10 is about 600 rub. What is $ 10? Nuuu, 2 coffee at Starbucks. What is 600 rub., Is already difficult to say, but I think on 600 rub. can I buy more than two coffees? Prices are really higher, especially after the dollar has ceased to cost 35 rubles. But this is also a given, to accept and live on. Of course, salaries are also higher here, but we do not receive salaries.
All prices are without tax.
Here is the $ 50 thing and you have exactly $ 50, but you can't buy a thing! Because at the checkout you get $ 50 + 7,5% so-called sales tax (state tax), correct me if I confuse something. In each state, this percentage is different, in California it is considered the highest.
Wash.
Not all homes have a washing machine. We do not have. On the territory of the complex where we live, there is a laundry, we do it there, and in general, there is always a self-service laundry in the district, for $ 2 you can wash and dry everything for the same amount! By the way, this can be attributed to the pluses, here no one dries clothes "on a string" I took it out of the washing machine, threw it into the dryer - in an hour clean and dry clothes!
The minus that will be in all countries is you yourself and your attitude to what is happening. Because tourism and emigration should not be confused.
I wish everyone to find a place to live where it will be nice and comfortable!
Woman.ForumDaily is not responsible for the content of blogs and may not share the views of the author. If you want to become the author of the column, send your materials to woman@forumdaily.com