The article has been automatically translated into English by Google Translate from Russian and has not been edited.
Personal experience: new acquaintances
Once, together with my husband, we were invited to visit. Super Bowl in a big company where we were not familiar with most people. Super Bowl - this is the final match of the American football championship, for the Americans it is a very important event, it is watched in every home.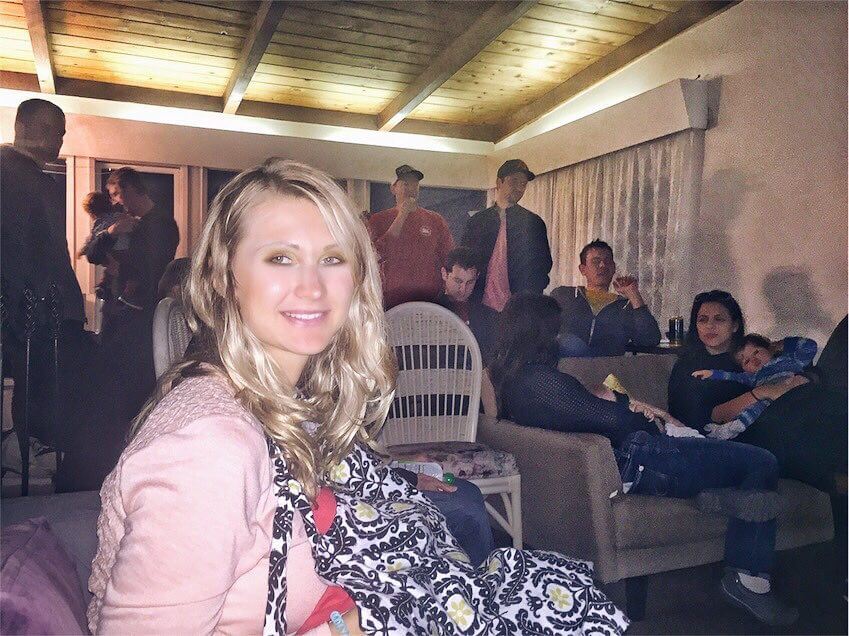 In America, making new acquaintances is very easy, especially for moms.
On Friday I was at the grocery store. I saw there a mom who carried the baby in the carrier, the same as mine. I approached her to ask a couple of questions about this carrying, and we started a conversation. It turned out that Cesen lives not far from us. We exchanged phone numbers and agreed to go for a walk together sometime. Later in the evening I wrote a text message to Cecein that I was pleased to meet her, and when she had free time, so that she would not hesitate to write to me. The next day, Cesen invited our entire family to watch Super Bowl to her friends.
There are always a lot of people at American parties, and you can often meet people with whom the owner is not familiar at all. In our case, Sacen herself was acquainted with me in just 5 minutes, and was ready to invite me to her friends at home.
The parties themselves are also interesting. The door is not always opened by the owner, but by any of the friends. A girl whom I considered the mistress opened the door for us, and then it turned out that the owners were completely different people. No one took off their shoes at the party, as is customary in America. This is still unusual for me. Therefore, even if I see people in shoes, I always clarify. Habit.? The hosts do not prepare food for the whole crowd, each guest brings something with him. The result is something like a buffet.
The party was kids friendly, and no one hesitated to feed the children. In the photo, I just Valeria eats.
By the way, I also met our people there. The owner's wife is a Ukrainian from Uzhgorod, and the boyfriend of one of the girls is generally my fellow countryman from St. Petersburg. True, they have already lived in the United States for 20 years.
How do you make new acquaintances abroad?
Woman.ForumDaily is not responsible for the content of blogs and may not share the views of the author. If you want to become the author of the column, send your materials to woman@forumdaily.com