The article has been automatically translated into English by Google Translate from Russian and has not been edited.
Personal experience: how I worked at a flower shop in America
It was my very first job in America, hard and low paid, says the author of the channel "Katya from the USA" on Yandex.Zen.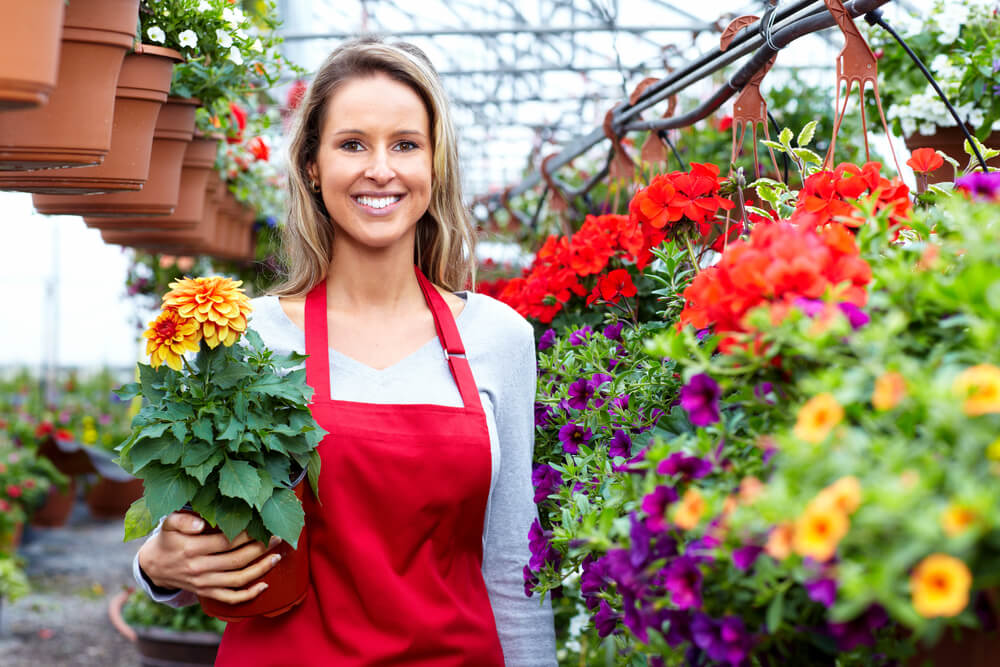 Be that as it may, she still requires knowledge of the English language. At that time, I was fluent in English enough to build a normal dialogue with the buyer.
Simple american guys
They very rarely buy flowers for their girls! They consider it a waste of money. And also because each independent girl can buy flowers herself.
If a young man buys flowers, then it is the simplest and "thinnest" bunch, consisting of almost three flowers. You won't earn much on such customers!
Offices, firms, companies
But you can make decent money at companies that place orders for flowers in offices. Here representatives are not stingy, and if the company is large, then for one of their orders you can earn almost a weekly salary.
But they order flowers once a week.
During the time I worked in a flower shop, I developed three permanent companies for myself, which I made bouquets. I had an agreement with them, for example, every Monday at 6 am a courier arrives and picks up twelve fresh flower arrangements.
On the subject: Life in the USA: expectations and reality in the experience of a Russian-speaking immigrant
For decorating weddings
Weddings are rare. Flowers are bought only if a modest budget is allocated for the wedding. And so everything is made out in specialized salons.
What I learned while working
Work in the store must be at least eight hours and no more than twelve. It is clear that the more you work, the more revenue and, accordingly, salary.
Most flowers are bought in the evening or at the weekend.
Flowers require special care. All this work also lies with the seller. Acceptance of a new supply of flowers and accessories is also performed by the seller.
The first two months I worked with two days off, but it gave me very little income. Then I went to work with one day off, and then it was "floating", because the owner of the store came to work in my place.
But if tomorrow you need to prepare several bouquets or compositions, then you had to work seven days a week and 12 hours a day-night.
On average, for a month for a ten-hour working day, I could earn $ 2500.
When I first started, I worked eight hours a day, it came out in the order of $ 1000 - $ 1300. A small amount, so I started to work harder. For a young girl in America, this is a small salary.
Sometimes bonuses for large orders were very helpful. Still, getting $ 20-50 at the end of the week is good.
On the subject: 'Don't Think It's a Paradise for Women': Three Americans on the Life of Working Moms in the USA
Buyers are mostly normal and adequate, there has never been one that would like to deceive or not pay. True, there was a case when a guy stole a bouquet. Unpleasant ... But what can you do.
It was very hard to work: one day off, acceptance and all responsibility is on me, lunch "when it works out", the cleaner is me too.
That's how I worked for more than six months. During this time I learned even more English and was able to find a more paid job.
Original blog post "Katya from the USA" on Yandex.Zen
ForumDaily Woman is not responsible for the content of blogs and may not share the views of the author. If you want to become the author of the column, write to us - woman@forumdaily.com.