The article has been automatically translated into English by Google Translate from Russian and has not been edited.
Personal experience: how I saved a year on cosmetics and what it led to
Very soon everyone will celebrate the New Year. During this period, it is usually customary to summarize - compare your plans for the beginning of the year and the results obtained, as well as draw conclusions on the following. And today I want to tell you how my year went, which I conditionally called the year of fighting the deposits of cosmetics and total savings on it.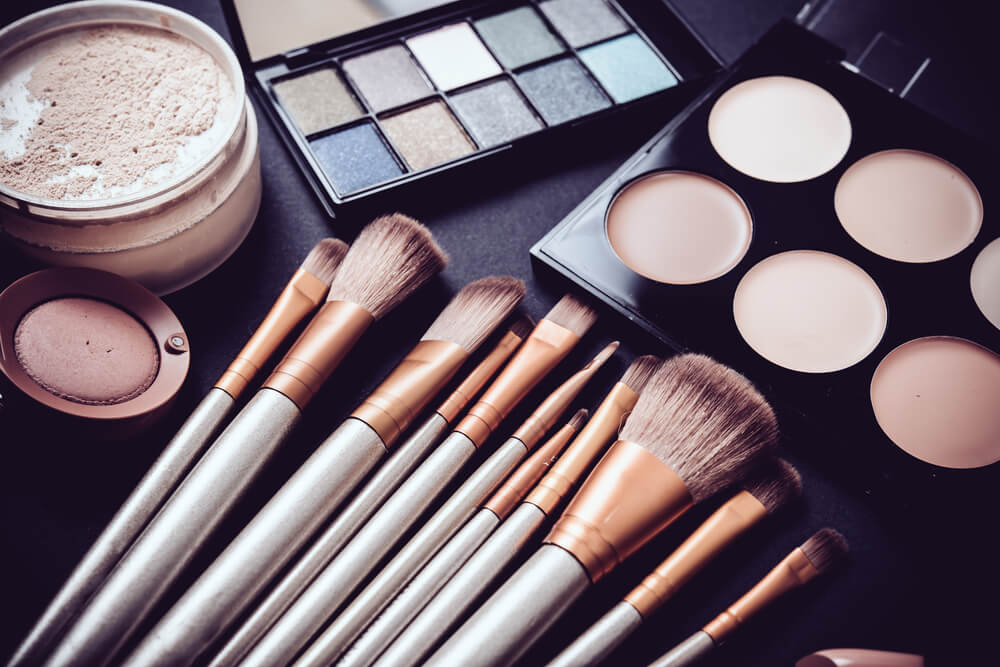 Like the vast majority of users Cosmetists, I love cosmetics, writes blogger Anastasia Kvadrovich. I like everything to be a lot, and I rarely can stop myself from buying something new (and it doesn't matter that there are still 5-6 bottles / boxes / packages of a similar product in the chest of drawers that have not even been opened). In principle, this situation suited me perfectly, except that there was not always enough room for stocks, not to mention the amount of cosmetics in the bathroom.
But at the beginning of the year we had a nuisance: on the track we were in a skid and very badly beat the car. So much so that it was easier to buy something else than repair the old one. Honestly, on a new car, we had been postponing a little bit before that, but when the question arose of what was needed urgently, we decided to tighten our belts and actively save.
Of course, at that moment my conscience and common sense woke up, because my expenses for cosmetics, although not cosmic, always made up a certain item of expenses. And in the beginning of February, I decided that it was enough to spend too much on cosmetics! Even the video shot with the settings on how not to spend money:
For those who are closer to the text format, I summarize:
1. Do not buy new cosmetics until the old one is finished (for one type of product, for example, I do not buy new shampoo until the old / all old-open ones are finished).
2. Start collecting empty packages from used to really see how much cosmetics is spent for the period (month, half year, year).
3. Do not buy analogues / substitutes for the already used means.
4. Ignore promotions / discounts / sales.
5. If possible, ignore limited collections (except for cases of collecting or practical necessity in this tool).
What was not included in the video: in the conditions of austerity, it is possible to replace the usual means with cheaper counterparts (for example, Balea shower gels are no worse than those of Yves Rocher and The Body Shop, but cost much less).
So, my action "Collect for a car" lasted four months, during which I tried to practically not buy anything new, if the old was not over yet, and I used up a huge amount of cosmetics.
To be honest, it was difficult at certain moments, but the result was worth it.
And I realized that I didn't need so many things that it is quite possible to get by with a moderate amount of cosmetics, while not especially hurting myself. And even after I stopped saving for a car, I did not immediately rush to empty the shelves of cosmetic stores, but, on the contrary, continued to clear the shelves with care and makeup. What is interesting, with this approach, I began to buy care and decoration less often, but of higher quality, from a different price category. And yes, I began to free up resources for other things.
In just a year, I have used a lot of things.
There was a thought to count the number of cans and the total volume, but the task was daunting.
And during the time of saving, I managed to visit several times in Budapest, Prague, Zagreb, Vodice, Wroclaw (at the Iron Maiden concert), Lviv (at the Okean Elzy concert), Lodz, Torun and Bydgoszcz.
Of course, I do not mean that my spending on cosmetics is equivalent to the cost of these trips, because it is also a lot of work and effort, however, the money stopped scattering to nothing, and I do not feel deprived.
In the contest with New Year wishes, many people write that they would like to learn not to buy too much. And now, reading them, I realized that I managed to do the same. Actually, that's why I decided to share practical experience. And yes, this post is not boasting for the sake of, but for motivation, for many, in order to start a business, there is not enough one small step, which, I hope, will succeed in pushing. And yes, visualization is a great power!
What do you think about this? Was the experience of a cosmetic diet? How to solve the issue of reducing the cost of cosmetics? Let's share experiences and ideas on this topic.