The article has been automatically translated into English by Google Translate from Russian and has not been edited.
King's Lunch: What Feed Prince George at School
7 September the heir to the British throne 4 summer Prince George for the first time went to school. The boy is studying in a prestigious school Thomas's Battersea. People published a school lunch menu, where 23 costs thousands of dollars a year.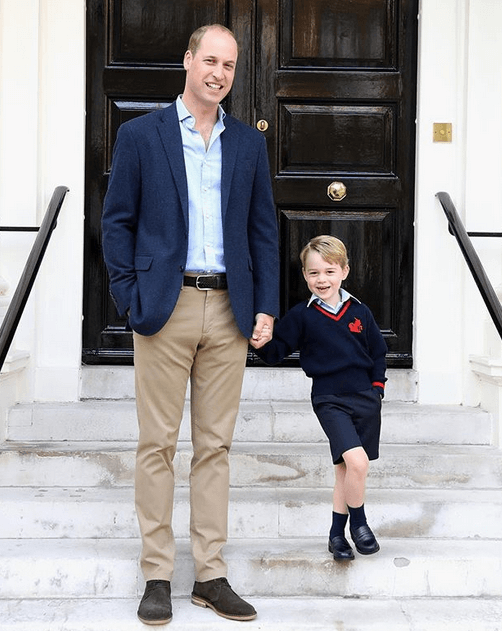 The menu is more reminiscent of a five-star restaurant offering, with options such as lamb stew with garlic and fresh herbs and freshly cooked salmon fillet with salsa verde sauce. It is known that the diet is changed every 3 weeks so that the dishes do not become boring. For each 21-day time slot, the chef team develops a range of food ideas and dishes with an emphasis on healthy cooking, rich flavor and beautiful presentation, "says Mark Newman, head of nutrition at the school. The ration also has a seasonality, offering lighter lunches in the summer and more dense ones in the cold season.
In addition to daily fresh salads to choose from, the school offers mid-day snack, consisting of fresh fruit, organic milk or water. The menu includes fresh soups and homemade bread, the main sources of protein (usually fish) and vegetarian dishes. It is possible to choose a fully hypoallergenic menu for students who stick to a gluten-free or milk-free diet. And, of course, a variety of desserts!
Several delicious dishes from the school menu: puff pie with turkey and ham, cod fillet in cheese sauce, curry made from potatoes, chickpeas and spinach, pork slices of barbecue, Mediterranean couscous and quinoa, bruschetta with avocado and tomatoes, baked smoked mackerel on a lentil pillow and stew of three types of beans.
As for the prince's delicacies, he can treat himself to homemade oatmeal raisin cookies, served with banana milkshake, apricot tartlets, strawberry custard tart and tropical fruit smoothie.